German turntable brand, Clearaudio, has announced the Tracer radial tonearm, taking the company's family of radial and tangential arms ten.
The new Tracer tonearm slots between the existing Magnify and Clarify models, which positions it just three steps down from Clearaudio's flagship Universal arm. The Tracer is a minimalist design that places emphasis on the stable positioning of the phono cartridge above the record's surface.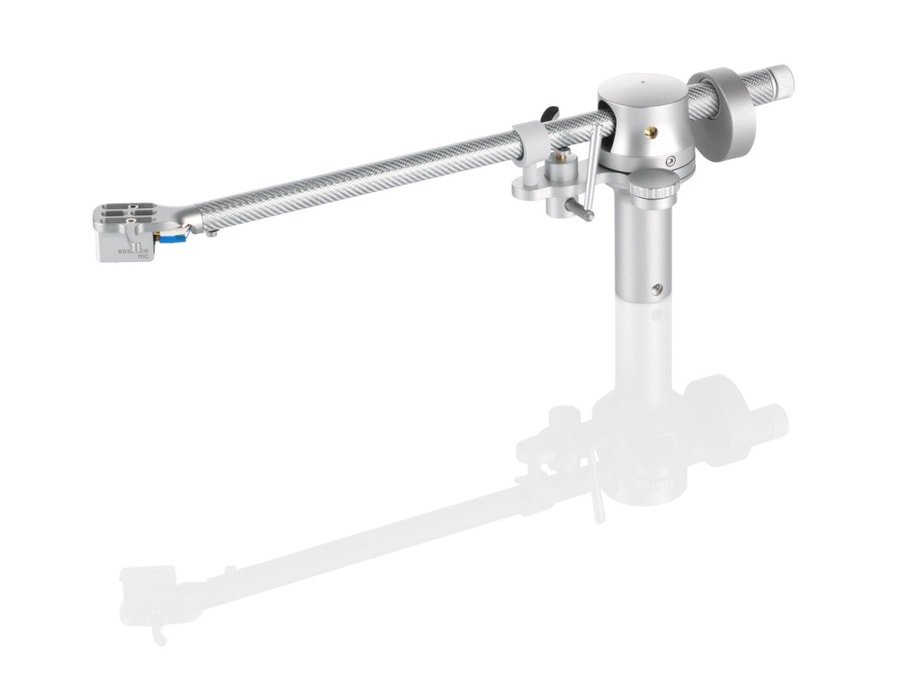 In creating the Tracer tonearm, Clearaudio's design team drew on a number of engineering 'tricks' typically associated with high-end watchmaking. Its design features a low-friction jewelled bearing which is made using a combination of tungsten and sapphire. The tonearm tube is carbon.
The Tracer's anti-skating force is adjustable by way of a simple dial, while the aluminum headshell allows the azimuth to be fine-tuned. The counter-weight is under-slung to allow easy adjustment of the tracking force. The Tracer is available with a choice of black carbon or silver carbon armtube, with matching aluminium parts and is priced at £1,810 (including VAT).