On stand F17, Halle 3 at Highend 2014, Munich, Germany, 15- 18 May 2014 The Bespoke Audio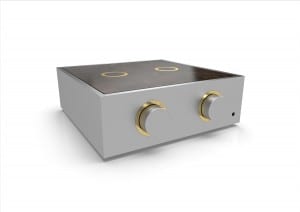 Company will launch themselves to the world. The Bespoke Audio company is a new name in the audio world, but with an established history.

The company is founded on two principles says the press release: "to hold the experience of the customer as paramount and to accept no compromise in anything we do. We want to raise the standards of what can be expected from a high end audio company. Nothing else will do for our customers, nothing else will do for us".

The company's début product is a pre-amplifier. A flexible design with six inputs and two outputs in any combination of balanced and unbalanced connections. A wide variety of finish and technical options allow it to be configured to suit any system.
Looks a lovely and well made product and I'm looking forward to having a listen at Munich High End later this month.