Mellow Acoustics will be demonstrating the new FrontRo Electrostatic Speakers at The Bristol Hifi Show in Exhibition Room 413.
The FrontRo is a hybrid electrostatic design with a circular electrostatic unit, about the size of a vinyl LP, above a conventional dynamic woofer in a pyramid-shaped box. Mellow say that he FrontRo is the only British-built electrostatic loudspeaker built by hand in England.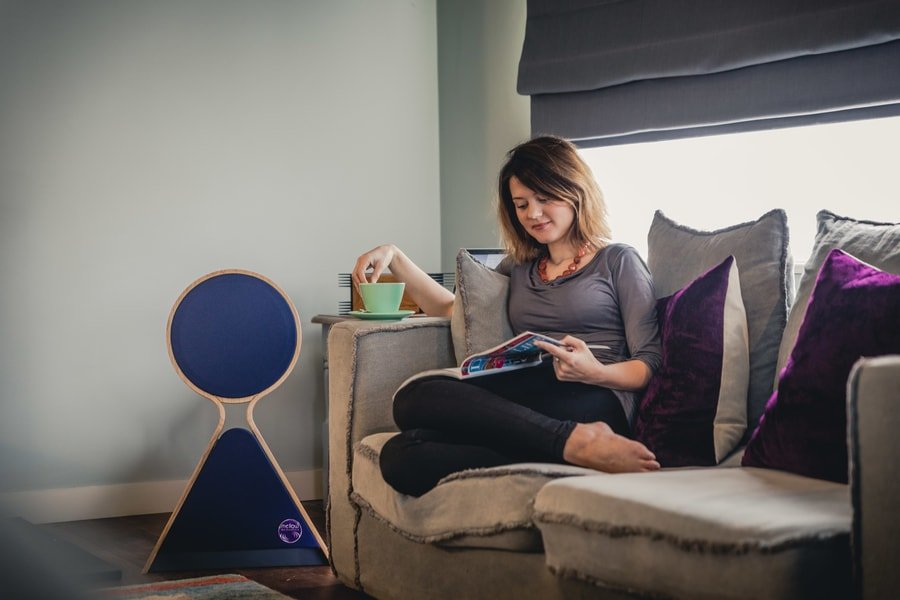 Compact Electrostatic Loudspeaker
Designer Tim Mellow says: "Much of what we hear in a live performance is reflected sound which envelopes us to create a sense of spaciousness. Unlike most loudspeakers, the FrontRo is designed to produce good sound in all directions, not just on-axis, to bring the airy sound of a live performance into your living space together with a holographic soundstage, because the reflected sound correlates with the direct."
It is a compact electrostatic loudspeaker, suitable for even quite small rooms. The sound is produced by a light gossamer film in free space. Currently in production, The FrontRo will be available to order at the show.
The show is on the 22nd – 24th February 2019, 10:00am – 5:00pm, at the Bristol Marriott City Centre Hotel.