Melodika, one of the largest Polish manufacturer of cables and loudspeakers, introduces new, directional 2x RCA MD2RD cables with an additional black braid.
Black Edition is a new, improved version of one of Melodika's cables. Based on feedback from customers and internal tests, the manufacturer decided to change the signal cable to the directional one. In addition, the characteristic purple was covered with an additional, black braid that gives a  higher level of resistance to physical damage.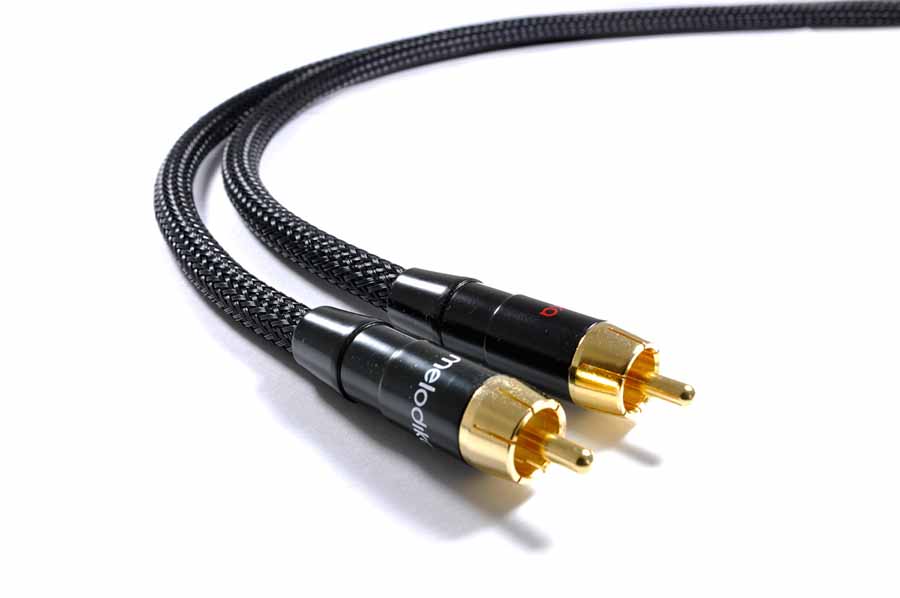 Black Edition
MD2RD is a 2x RCA – 2x RCA interconnect that transmits a stereo analogue audio signal. The construction is based on two twisted conductors covered with a copper braid. Each of the cores has a thickness of 0.35mm2. High-quality shielding with 99% coverage ensures protection against electromagnetic interference. The cable is connected with a plug by soldering with high quality tin with silver. The cable is directional, with a marked source.
Specifications
Wire resistance : 47,6 Ohm/km
Shielding resistance: 13,4Ohm/km
Capacity core/core – 55 pF/mt
Capacity core/shielding – 109 pF/mt
Two cores with 0,35mm2 thickness
Suggested Retail Price:
Melodika MD2RD05 – 0,5m – 41 EUR
Melodika MD2RD07 – 0,75m – 43 EUR
Melodika MD2RD10 – 1m – 46 EUR
Melodika MD2RD15 – 1,5m – 51 EUR
Melodika MD2RD20 – 2m – 58 EUR
Melodika MD2RD30 – 3m – 68 EUR
Melodika MD2RD40 – 4m – 82 EUR
Melodika MD2RD50 – 5m – 97 EUR