Node, who launched their Hylixa high-end speakers last summer, have been invited to join Bentley in celebrating its centenary this summer, hosted by the one of the world's oldest car clubs, the Rolls-Royce and Bentley Enthusiasts' Club (RREC).
Bentley Centenary 2019
To mark this milestone, select owners and enthusiasts from around the globe will gather at London's Grosvenor House in June for the Launch of 'Exploring the Extraordinary'. The publication, collated by publishers St. James's House, delves into the history, design and craftmanship behind the eponymous marque. The hardback coffee table book also features a selection of 'Best of Breed' brands from around the world that align with Bentley's 'devotion to extraordinary products'.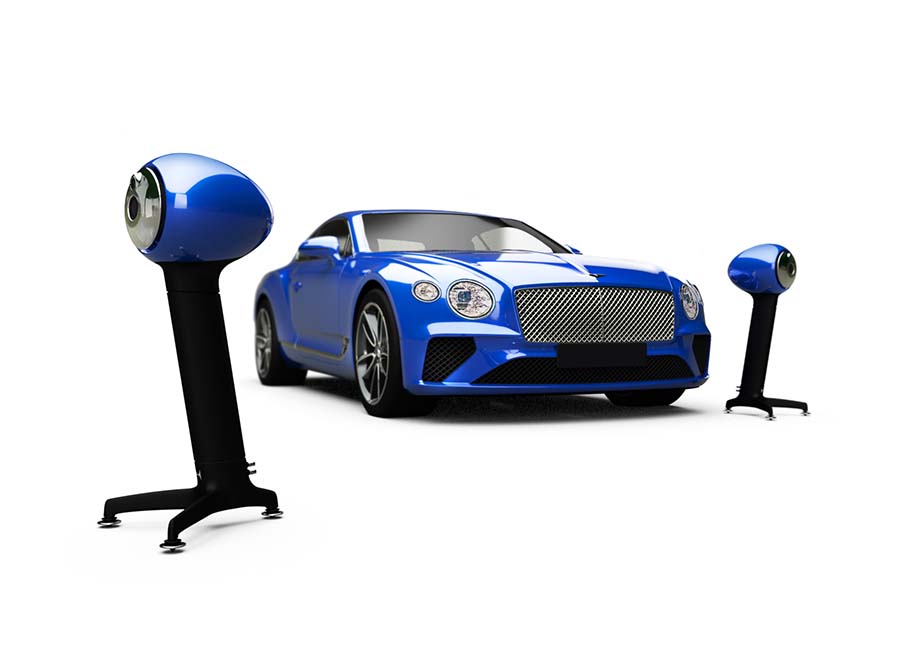 Node Bentley100 Hylixa Loudspeakers
Amongst these, Node has been selected as a brand offering innovative, British loudspeakers. In recognition, Node will be unveiling a special, one-off 'Bentley100' edition of their Hylixa speakers at the June event, inspired by the Bentley's colour, finish and material palettes. Hosted in Britain's largest ballroom, the centenary celebrations will play out amongst a collection of Bentley models from throughout their history, charting a century of manufacturing, along with Node and other high end products.
Node's Director Ashley May explains: "We are privileged to be exhibiting our speakers alongside Bentley and other esteemed brands regarded as the pinnacle of excellence in their field. Bentley is synonymous with
design finesse and quality British craftsmanship. Though our products exist to deliver a moving musical experience, we share many of Bentley's values, and strive to create products of exceptional performance, beauty and longevity, for the enjoyment of their owners."