The venue has had a major refurbishment, including two demonstration rooms and a raft of new brands have been introduced offering a great experience for music lovers across the East Midlands. It is also now catering for the motoring market following a partnership with Road Angel which will see it stock its award-winning range of dashcams and a host of other car audio and entertainment systems from a range of manufacturers.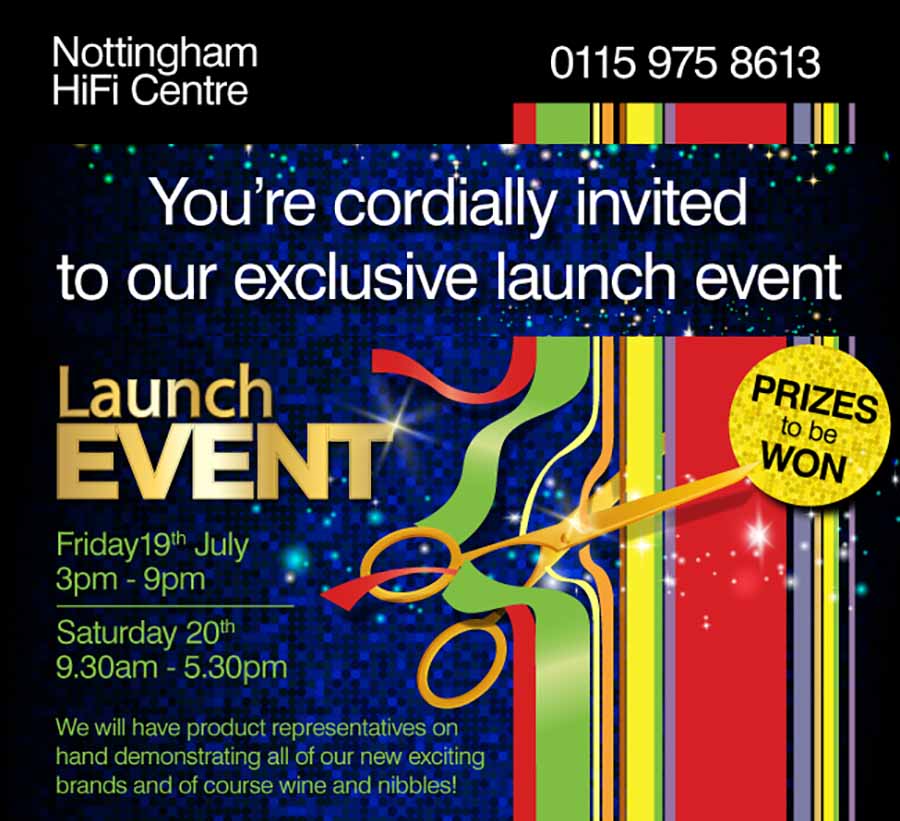 New Look Hifi Store
Speaking ahead of the big opening weekend, store manager, Martyn Key said;
'The response to the new-look store and what is a hugely expanded range has been fantastic. We've always been fortunate to have a core customer base but the new range of specialist home cinema solutions has helped to attract some new customers. We'd now got access to a whole host of new brands, including Sony and it is a really exciting time for us and our customers once again. We look forward to celebrating this at our launch with customers, friends and suppliers old and new.'
Two Day Hifi Event
Nottingham Hifi's two-day open event runs from Friday the 19th July from 3pm until 9pm, and on Saturday 20th July from 09:30am until 5:30pm. One ticket allows access to both days
There will be a variety of prize draws and demonstrations and the Nottingham Hifi team will be joined by representatives from Chord Cables, along with a number of other sales representatives for the wide range of products now on offer. Sounds like a great day out and a chance to show your support for one of our important, bricks and mortar Hifi Shops!