Janine Elliot takes a listen to the NuForce DAC80 Digital to Analogue Converter and the company's HA200 Headphone amplifier. Linette Smith then takes the HA200 for a second opinion.
With DACs and Headphone amplifiers becoming the must-haves of today's audiophile bread and butter, it is no surprise that NuForce, taken over in 2012 by Optoma – famous for projectors – would have a few new products up their sleeves. Their DAC80 and HA200 are available at £695 and $349 respectively and therefore fit in at the lower to mid-price points, already occupied by brands such as Cambridge Audio, Creek, Schiit, Chord, etc. Forgive me for reviewing these two together, but hopefully the reasoning for this will become clear as you read on.
Both well suited together; identical shape, looks and both with a potentiometer on right hand side and use same unit for IEC at rear. Where the HA200 has a single miniature pin-point "on" red light emanating from a hole, which looks lovely, the DAC80 has a series of miniature holes indicating drilled with precision which read U, C, O, C, depending on which of the 2 coaxial, USB or optical inputs you select. A further 6 LEDs on the right hand side inform you of the sample rate. If multiple of 48kHz then it lights blue or if multiple of 44.1kHz lights white. Lovely so far. But there's a problem; when you turn on the device at the back, the four inputs flash once and then all goes quiet for 6 seconds whilst it wakes itself up and makes breakfast tea. Perhaps a cyclical display of the U, C, O, C indicators would make the unit look even 'more flashy' (sic). Otherwise the minute "on" indicator as on the HA200 would have been an alternative. Small point, but I did worry if one of my mains leads was faulty when I first tried the unit. Once the unit is awake you push the volume knob or use the remote (very cute little silver unit, though could get lost, and looks cheaper quality to that of the main unit) to select your input. Unlike the instruction manual which tells you to press one of the four buttons labelled 1-4 to select source (which you have to do for the older DAC100, which is what this is based on), you actually press the volume control repeatedly to select the desired input. Now registering the correct input, I could start to listen, though did feel that unless you look head on, it could be hard to see which input it is reading if the room was bright. Looking straight on this is a beautifully looking unit. Enough complaints, as this DAC80 is vastly better looking than the DAC100 before it, in my opinion.
Both units come in either silver or black at 8.5″ x 9 x 2″ the DAC weighs1.2Kg, whereas the Class A headphone amp a more substantial 2.26kg. As mentioned earlier, the DAC 80 is similar to the DAC100 which came before it in that it could act as a digital input preamplifier thanks to its 32-bit digital volume control implementation. Like its predecessor it has inputs for asynchronous USB, Toslink, and transformer isolated coaxial SPDIF (x2), all operating to 24/192 maximum input. However, unlike the DAC100, it doesn't have a headphone output though it is half the cost. Adding the HA200 obviously increases the outlay but does give you freedom to choose if you need it or not. The headphone stage on the DAC100 was excellent, though not as substantial as the HA200. The DAC80 provides inputs for a max of 24 bit/192kHz digital inputs for any of the sources. Via laptop Using Foobar 2000 once the WASAPI plug-in had been loaded I could select input.  For most of my listening I used my aged Kenwood DVD-A player, and the S/PDIF output from the excellent Fiio X5 digital player, though I did find the NuForce PC and Mac drivers to be sensibly laid out and easy to use, unlike many I have tried before.
The DAC80 is a simple to operate unit and looks worth the price tag. I first listened to Wagner Rienzi Overture (Netherlands Philharmonic orchestra)through my Krell, Music First Audio, Wilson Benesch set up. All was there, but I felt there was a slight peak in the mid band. This mid-band warmth was also particularly noticeable in "Isn't This a Lovely Day", Ella Fitzgerald/Louis Armstrong "Ella and Louis" remix. Ella's voice is beautifully clear, but Louis's voice with its distinctive upper-midband sibilance was for me a tad too annoying, let alone that the recording itself is in mono (I actually hate mono recordings!)  In other recordings I found the sound a little more confined and mid-band emphasised than, for example the aged Cambridge Audio DAC that I partnered it with for the review. Everything was there, just a little too nasally for my liking. I felt tops weren't as crisp as I would expect a top-notch DAC. The analogue specification quotes 20-25,000 Hz +/- 0.25dB, but no mention of +/-3dB, which I expect to see as my "rule of thumb" reference. "Rise up in the Morning" (Modern Jazz Quartet 'Blues on Bach'), with the triangles, Santa Claus sleigh bells and harpsichord should wake up all the bats and cats in the town. This DAC didn't do it as much justice as I had hoped, though the main tune made famous by Kenny Everett's miming clown sketches in the 80's was clear enough. Time limits prevented me getting a chance to measure pink noise upward of 30,000Hz. Listening with the Townshend Audio £40,000 combination of the Glastonbury speakers with an array of six ribbon tweeters and a super-tweeter all on the front, and their soon-to-be-released Class D/Valve bi-amp system, I soon became tired. I don't like doing A-B comparisons but I did find it a tad disappointing. The similarity with components used in the DAC100 makes me feel that a completely new design would have been a better option.
Once I listened via the HA200 headphone amp suddenly the sound opened up and the detail and musicality was on par with the best such combinations I have listened to and I could understand why the DAC100 had been so good. This made me wonder why the sound was so much better; the two just worked so well in tandem with the extremely wide frequency band of the headphone amp allowing the DAC to breathe musicality that seemed a tad stifled on its own. The unit has a high performance Alps volume control, though this time without a white line position indicator that festoons the DAC80's knob!
Playing my Audio Technica ATH-W1000 cans the sound was very efficient, though my higher impedance Sennheiser HD650's needed to be driven quite hard to get a good listening. Using the line-out from my Fiio X5 into the HA200, the Audio Technica showed me just how high the Hz could go, though I actually found the sound too bright. Bass was still all there; just that it was overpowered by the top frequencies, making the sound a little too clinical for comfort. The Sennheiser HD650 and planar designs such as Oppo PM1 and Audeze LCD-2 were a lot easier to listen to. They worked really well, and no surprise.
The HA200 is a very classy, pure and punchy performer, largely due to the Class A topology. Having been brought up on power thirsty toroidal transformer beasts, my eyes lit up when given a chance to try this product. This is no slouch, weighing in at 2.1kg, and is unlike many has-b Class AB products, with their two amplifiers operating for both sides of the waveform acting in push-pull and therefore sharing the wave form polarity from positive to negative in each cycle, the side effect being crossover or notch distortion. There is no distortion from this little beauty. In Class AB, and B for that matter, there is always a point where one of the two halves of the cycle switches off, which NuForce claim to add distortion every time they switch on. In pure Class A, it never does, making it more current thirsty, and also meaning that the sound is pure and less fatiguing. I loved this little beast. Being pure class A does have its downside in that it is continually eating away 24W of power, whether idling or running. A small price to pay for such a promising performance.
And it can get even more expensive to use; the unit can allow for a balanced input, meaning that each HA200 could produce a balanced mono output via the XLR socket at the front (which is hidden behind a cover when not needed).  In Balanced Mode, four completely separate amps (2 per unit) are used to drive the four phases of the music signal (i.e; right normal, right inverted, left normal and left inverted). Having to use two HA200's mean 48W, but this is a serious piece of kit which I liked more and more as I reviewed it. Even at twice the price for the balanced combi, it was well worth the outlay.  NuForce really do know how to produce an accurate but still very natural and musical product which gave me no listening fatigue and endless fun, unlike the DAC80.
CONCLUSION
These are two products that work exceptionally well together but one half not so good on their own. For me the DAC80 is too close to the older DAC100 for comfort, and things have moved on over the last few years. However, I found the HA200 to be one of the best headphone amplifiers I have heard; it is very accurate and ideal for sound engineers like me. So, if you want something that adds things to the music, be it warmth or colouration, then go somewhere else, but if you want a player that quite simply does your music justice, then this is a really good choice, and even better if you buy two.
DAC80
Sound Quality – 8.1/10
Value for Money – 8.2/10
Build Quality – 8.4/10
Overall – 8.23/10
HA200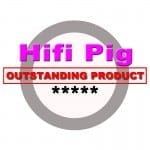 Sound Quality – 8.7/10
Value for Money – 8.65/10
Build Quality – 8.4/10
Overall – 8.58/10
Janine Elliot
At the time of review an overall score of 8.5 was needed for second review…this is now 9/10. The HA200 Headphone amp will go to Linette Smith for second review and possible Outsanding Product Award. 
NuForce HA200 Headphone Amplifier
I was very interested to get my hands on the NuForce HA200 Headphone amplifier.  The last time I did a second review for a product that Janine had reviewed first, the Flare Audio R2 IEMs, we had a complete 'Marmite' experience.  She loved exactly what I didn't about them….would the same happen with this NuForce Headphone amp? Interestingly, I was reviewing it with some of the same kit as Janine, we both use the FiiO X5 and I had the Audeze EL8 and Oppo PM1 headphones at my disposal too….both of which tend to be my 'go to' desk headphones.
Out of the box the signs were good.  It was packaged in a no nonsense but careful way. Like Janine, I was impressed by the design. The HA200 is slim, black and understated.  It has that Stealth-Hifi look to it with nothing unnecessary to the design, the minuscule red LED is a great touch. It looks smart and serious and has a good weight to it (2.2kg) and a nice, solid front plate, all in all a quality item.  It is not a small beasty though, in fact it has nearly as big a footprint as an A4 sheet of paper so this could be an issue if you are looking to use it in a desk set up and have limited space.  As the DAC80, that Janine reviewed with the HA200, did not get a recommended award, I only received the headphone amp to review, so I stuck with my Ami Musik DDH1 as a DAC and used either my laptop as the source via a Chord Company SilverPlus USB or the FiiO X5.
Being pure class A, the HA200 soon started to warm things up on my desk.  We have had class A amps that you could comfortably fry an egg on but the NuForce (thankfully) doesn't get into the realms of scary 'oh my god, call the fire brigade' hot…..its a nice hand-warmer on a chilly day!  Moving onto some music, I decided to take a different angle to Janine.  I mostly listen to Electronic music at my desk and Janine had covered Jazz and Classical, so I went over to Soundcloud (yes, I know MP3 quality) and happened upon a Live & Direct Carl Cox set to start with.  The most obvious thing was that there was an immediate difference in the bass from using my usual DAC/headphone amp combo.  The bass had a great detail to it and there was a massive sub kick…this was sounding like a great combo with the Audeze EL8s.  I try out a Perseus Trax sampler next …a teaser for their vinyl only 303 copies limited edition release.  This is proper squelchy 303 laden acid techno of the highest order.  I really got a sense of detail and the HA200 was playing to the strengths of the EL8s with the soundstage seem wider and deeper than usual.  I switch onto the FiiO X5 as my source which is mainly packed with Flacs.  Carl Cox gets an outing again with his Phuture 2000 album.  It's a bit of a favourite of mine, gutsy, powerful and fast jungle…..with some deep sub bass.  I get a real sense of all the little detailed noises which shine out whilst underpinning it all is the solid current of bass, punching the tracks along.  Trying the Oppo PM1s there seems to even more of a synergy with the NuForce with the music becoming even more all-encompassing. 'Time to blackout' kicks in and it sounds exceptional, plenty of bass but detailed and controlled with now overblownness to it….it feels like I am hearing the track exactly how Carl Cox meant it to be.  There is definitely a theme developing here and the HA200 is very listenable, with comfortable headphones like the ones I was using you could just sit back and enjoy for hours.  I flick through many of my electronic favourites, stand outs include Age of Love (Jam and Spoon remix) which has a wonderful sweet-sounding choral vocal.  The Hardfloor remix of Blue Monday (which is THE best version) has great spatial detail and a wonderful textural 303 sound.  The horns in Rudimental's track 'Feel the love' really sing out and the bass (which can get a little out of control), like on everything else I've played through the HA200, is superb.  I do find it quite hard to choose between the Audeze EL8 and the Oppo PM1 headphones but with the benefits of the HA200 the Oppos just have the edge….they do seem like a match made in heaven!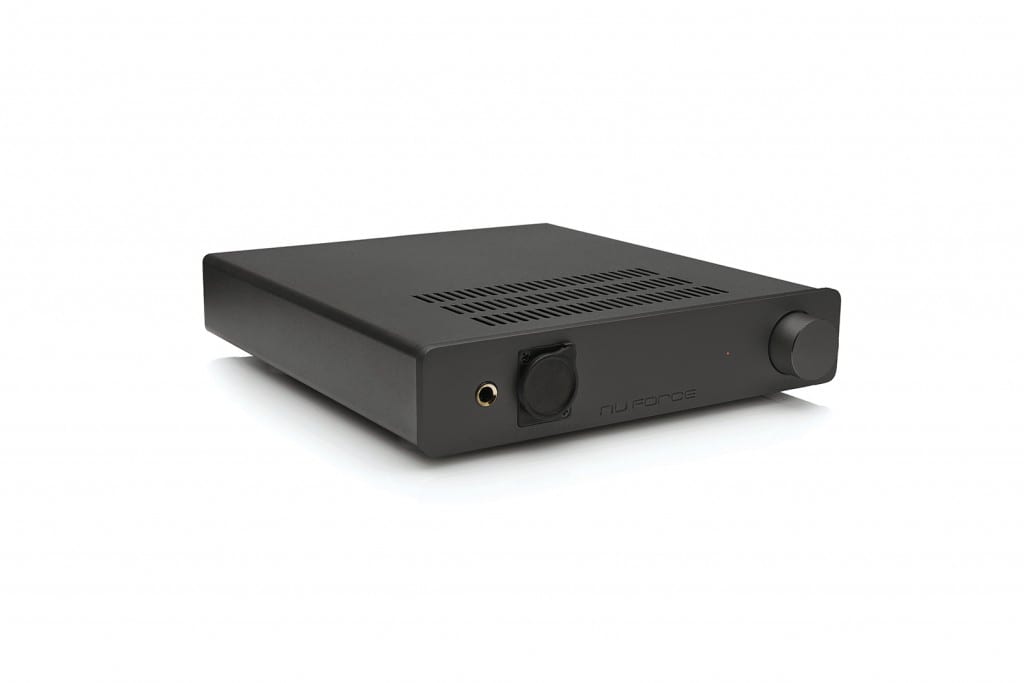 Sometimes when I am reviewing, it feels like the quest for detail is everything, even at the cost of musicality and I have found sometimes that hyper detail is very sterile to listen to.  Janine and I come at kit from very different angles.  She is very much a music professional and sound engineer and I the casual listener, so we can often disagree.  However, I found myself very much echoing her  findings with the HA200.  It is accurate, detailed but very musical and natural….maybe because it complemented the Audeze and the Oppo headphones so well, and I do also have a bit of a soft spot for pure class A amps!  It is not a portable headphone amp and would possibly be more at home inmost people's main systems on their desks (particularly if you go for the two unit balanced system option) but if you really want that main system feeling at your desk then I am sure room could be made.
CONCLUSION
Recommended if you really want to take your desktop system to the next level and make it as good as listening to your main system.  It is in no way a headphone amp just for bassheads, but, if listening to music that sounds natural and exciting with a clear and detailed bass is your thing, you will seriously love the NuForce HA200, add a good pair of planar headphones and you will be onto a winner.
Sound Quality – 8.7/10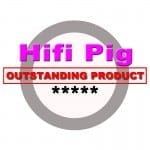 Value for Money – 8.6/10 
Build Quality – 8.6/10
Overall – 8.63/10
Pros:
Natural, non-clinical detail especially on the bass
Seriously looks the part
Surprisingly low price for such great performance
Cons:
Quite a large, hot thing to have on the desk
Linette Smith
Designer's Comments
Reuben Klein, Optoma's Product Manager said: "The HA200 produces clear and accurate sound and gives a real live presence for instrument and voices.
"This Class-A reference headphone amp, with its unique circuitry, transforms the performance of earphones and is the nearest that you will ever get to valve sound.
"Using a Class-A power supply makes everything clearer.  This gives better definition from the deepest bass to the rustle of leaves.  You will simply hear so much more.  Yet this detailed sound is never fatiguing at any volume.
"We believe that it offers a superior quality sound than similar equipment produced by rivals which are three times more expensive."
Capable of driving any set of headphones with more detail and greater scale, the HA200 uses a purist Class-A design in a constant current configuration and offers true single ended output performance.
Unique to the HA200 is its ability to quadruple output power by simply adding a second unit and operating them together in Balanced Mode. This gives even greater fidelity with the two units easily configured for simultaneous use to provide a true balanced mode operation with increased transient speed, dynamic control and quadrupled output power.  Sonically, the resulting sound is completely 'grain-free'.  The soundstage is wide and deep while instruments and voices are reproduced with extreme clarity and purity of tone. The incredible power and dynamic control over the music simply must be experienced to be appreciated.
The HA200 has a 6.5mm outlet for professional headphones and professional standard XLR inputs and outputs.