On December 5th 2019 Gold Note of Italy will launch their new power amplifier the PA-10.
The Gold Note PA-10 has been developed to deliver on power despite its compact size. The product is designed as the companion to the DS-10 4-in-1 DAC to form a conveniently sized High-End System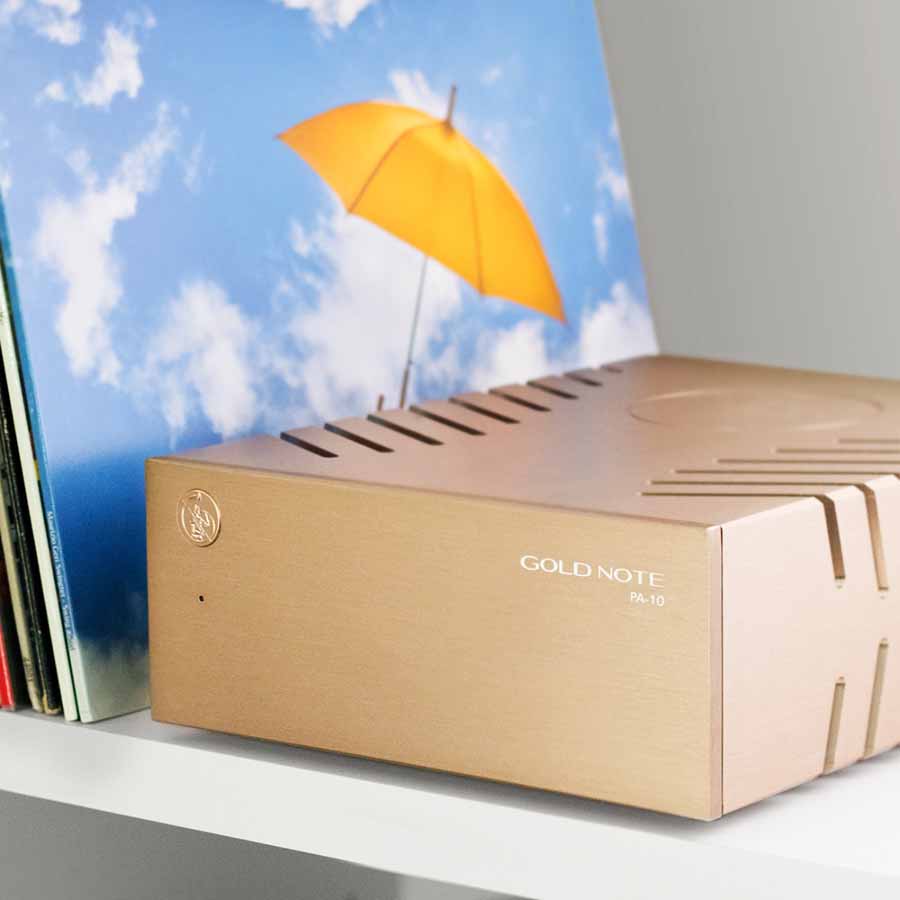 Price
1390€
New Firmware For The Gold Note IS-1000
Gold Note has released a new firmware for the IS-1000 All-in-one streaming integrated amplifier that is easy to install: All you need is a computer and an USB-A/B cable. With the update, there will now be complete storage of all parameters. That means that all adjustments that have been made will be stored in memory even when the IS-1000 is switched off at the Master Switch. There has also been the correction of some minor bugs.