ONEODIO A70 HEADPHONE REVIEW
It's not often that we review a product that costs less than a hundred quid here at Hifi Pig and even rarer for us to consider something less than fifty notes, but that's just what we have here. The OneOdio A70 headphones have onboard Bluetooth but do wired connection too and cost just €37.95. Any good? Stuart Smith finds out.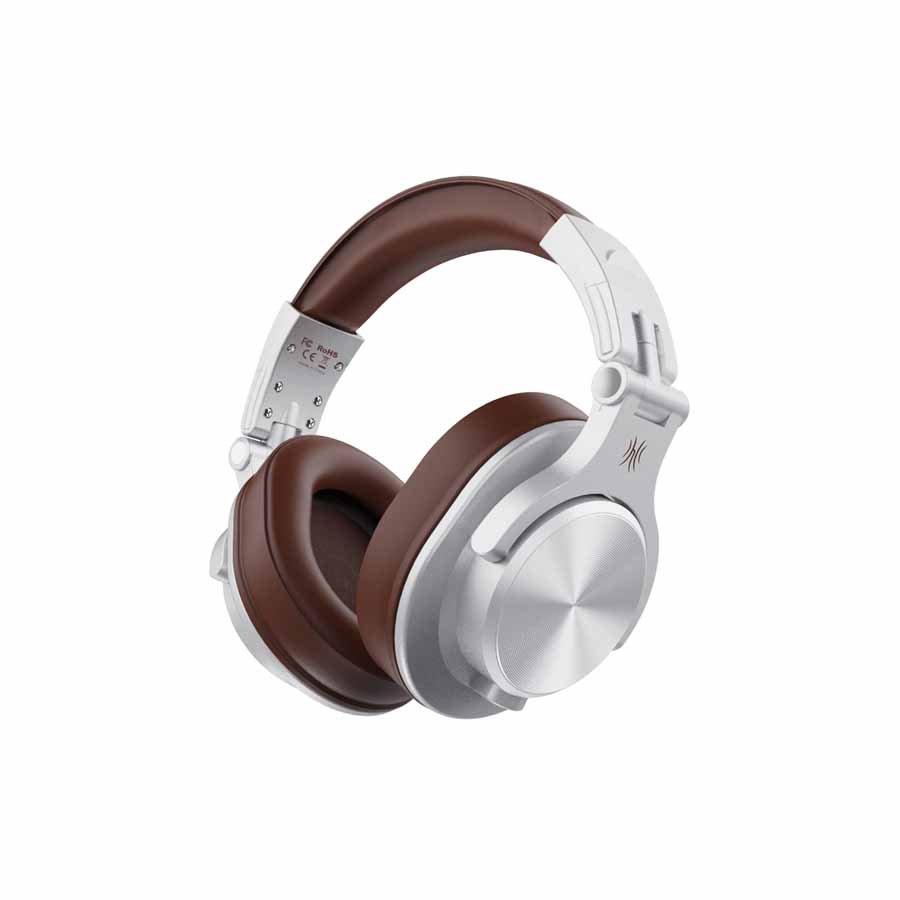 It seems that if you have shown a passing interest in headphones then the OneOdio brand is impossible to miss as their adverts come up on social media constantly – well they do for me. The company do lots of different headphones that are clearly aimed at the lower end of the market but which seem to offer a lot of features for the asking price. In this review I'll be looking at their A70 full-sized headphones which are both wired and Bluetooth capable, have a mic for phone use and have on-body controls. They are priced at €42.95 but currently available through OneOdio's own website at €37.95.
IN THE BOX
You have the headphones themselves which are silver-coloured plastic for the most part with brown coloured headband and ear cushions -I am not a fan of this combo at all! There's a USB charging cable and a very long and partly coiled jack to jack cable. This latter cable is pretty cool as it has a minijack at one end and a quarter-inch jack at the other. You can insert the minijack into the headphones and then lock it by twisting it ( a good feature for DJs and musicians perhaps) whilst the quarter-inch jack goes to the mixer (or whatever), or you can insert the (non-locking) quarter-inch jack into the headphone and the mini-jack into your phone or player. Also included is a minijack to minijack cable that allows you to connect two pairs of the headphones and share whatever is being sent via Bluetooth to one of the pair – seems a good idea but fairly limited in its scope (for me anyway) as you need two people with the same cans.
There's also a carrying pouch and a basic instruction manual.
The headphones feel cheap and are very lightweight but that's not unexpected given their features and their asking price. On the right-hand pod of the headphones you have three buttons for power and volume up and down. The on/off button also doubles up for controlling play via Bluetooth and for answering or hanging up on phonecalls. The volume buttons also work to go to previous or next track. You get your head around where everything is pretty quickly and having just three buttons is a bonus.
Quoted battery life for Bluetooth is a very impressive 50 hours.
COMFORT
The ONEODIO are light as you like and clamp fairly firmly to your head, though they are in no way uncomfortable. The headband adjuster is quite tight and you do need to take them off to adjust them properly which is a bit of a pain.
The earpads fit nicely over my ears and cut out pretty much all external sound, though they do get warm pretty quickly.
Overall they are pretty comfortable and they aren't going to fall off your head anytime soon once on there – and likely light enough to go running about with.
IN USE
Bluetooth pairing is instant and hassle-free on Android. The buttons for moving tracks forward or back work well but feel plasticky though not terribly bad.
Wired set-up is easy as you like and I can actually see that locking mini-jack being quite useful for those outlined above – DJs etc. I also liked that the length of the cable was decent and the coiled middle length will find favour with many, I reckon.
When you have done with them they do fold up to a very compact size and their carry bag is nice enough.
They allow for phonecalls too but that feature is not something I tried out as we live in the sticks with no reception!
SOUND
I was expecting awfulness on an epic scale but I didn't actually think these were at all awful for a set of headphones costing this kind of money. Of course, they aren't the last word in fidelity and they present a fairly muddled sound if we are being really picky, but the people that buy these are going to want to enjoy their tunes without wanting to pick apart a mix to the nth degree – or very much of a degree to be honest. Do they allow this – yep they certainly do.
On the Yoshiesque Volume 2 album and the Chemical Brother's mix of Spritualized's I Think I'm in Love there is a decent enough representation of what is going on from a spatial perspective with regards the effects and spacey intro noises. There is a muffledness overall to the sound with bass seeming to overpower everything else that is going on, and the beats when they come are lacking in dynamic hit in comparison to other cans we have to hand – but let's not forget these are a forty quid set of headphones with Bluetooth capability. With all that said about the bass, it is easy enough to follow the line on the Jori Hulkonen track that follows, though there is that muddiness still.
Johnny Cash's version of I Hung My Head doesn't sound at all horrible. There's enough there to hear the fragility of Cash's vocal and in it his age. Actually, it's very enjoyable listening to this tune. There's still not a great deal of fidelity on offer but there is music and it's not terrible sounding. You can still hear the guitar and to an extent the separate parts of the track but overall there is a homogenisation to the sound.
Body Count's Bowels of the Devil has the lead guitar sounding very much back in the mix and a bit lost but the vocal comes through fine and the relentless drum track is (overall) easy enough to follow – though I can't pick out the bass kick at all from the mix.
Nick Drake's Northern Sky is a favourite track of mine despite folk thinking all I listen to is bass-laden techno. I can hear most of the guitar and I can hear the distinctive vocal style and I'm happy enough. Again it's all a bit muffled.
CONCLUSION
The brown and silver colour combination is nothing short of horrible in my opinion – but they are available in black, black with a red headband and black with a gold headband. In fact, I'd go as far as to say that the colour we were sent is the worst looking of the bunch by far. If appearance were to be the be-all and end-all thing we looked at then I would dismiss these headphones out of hand, but they ain't actually that bad at all. Of course, they are limited in their fidelity and they do have a muffled presentation, but I'd be happy to have had them when I was a kid and I reckon I would have loved them too. No, they don't have the kudos of a pair of Beats but (in black) who is going to know.
The A70s got hot very quickly and I'd struggle to wear them for long periods because of this.
With all that said these are a forty quid set of headphones with Bluetooth and they should be seen in that context. They should be seen as a decent introduction and means to enjoy your music, albeit in a limited way. If you are looking for better fidelity then I'm afraid you are going to have to move up the food chain a bit and dole out some extra cash – that's just the nature of the beast.
Back in the days of me Djing, I'd have been happy to use these for monitoring in clubs as they offer great isolation from external noise and can go loud.
I can't give these headphones a higher score than I am doing given that they just don't really deliver on sound but read beyond just the score and they may well fit the bill for you or a younger family member.
AT A GLANCE
Build and Comfort:
Plasticky build
Get hot after a bit
Look terrible in brown but they do them in black, or black and red, or black and gold
Sound Quality:
Not great but quite listenable
Muffled and muddy overall
Value For Money:
Good value I'd say if you take them as what they are
We Loved:
You can enjoy your music with these despite the overall lack of fidelity
Bluetooth functionality
Good cable – very good and innovative in fact
Easy setup and use
Good value overall
Good exclusion of external sounds
They fold up and have a bag
We Didn't Love So Much:
The sound quality isn't great
Cheap and plastic-looking, though the black ones do look better
Feel pretty flimsy
Elevator Pitch Review: A good value headphone aimed at the lower end of the market where it should do very well given the performance to price ratio. They look like a value set of headphones but come with decent and innovative cabling and there is Bluetooth too. Sound isn't going to set the world on fire but for less than forty quid what is?
Price: €37.95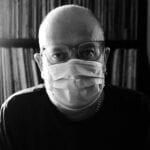 Stuart Smith