Mark at Origin Live has been in touch to tell us all about the company's new website. Hifi Pig has had a good look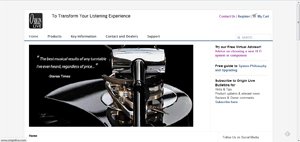 through it and it's very comprehensive indeed as well as feeling fresh, clean and easy to navigate.
Not only do they include information regarding their own products but they've also added useful information about choosing the right equipment for you, matching system components, room acoustics and much more.
Origin Live advertise on Hifi Pig so click through on one of their ads and take a look at their new look site.