Birch is a new range from Out Of The Woodwork (OOTW) design studio and will be at this year's North West Audio Show. 
The collection is crafted from the desire of two cabinet makers to set an example of simple, honest and well engineered furniture, says the company's press release. Taking design cues from mid-century pieces to create heirloom furniture for the home, each piece is hand assembled and can be tailored with many different options to create an individual and bespoke product.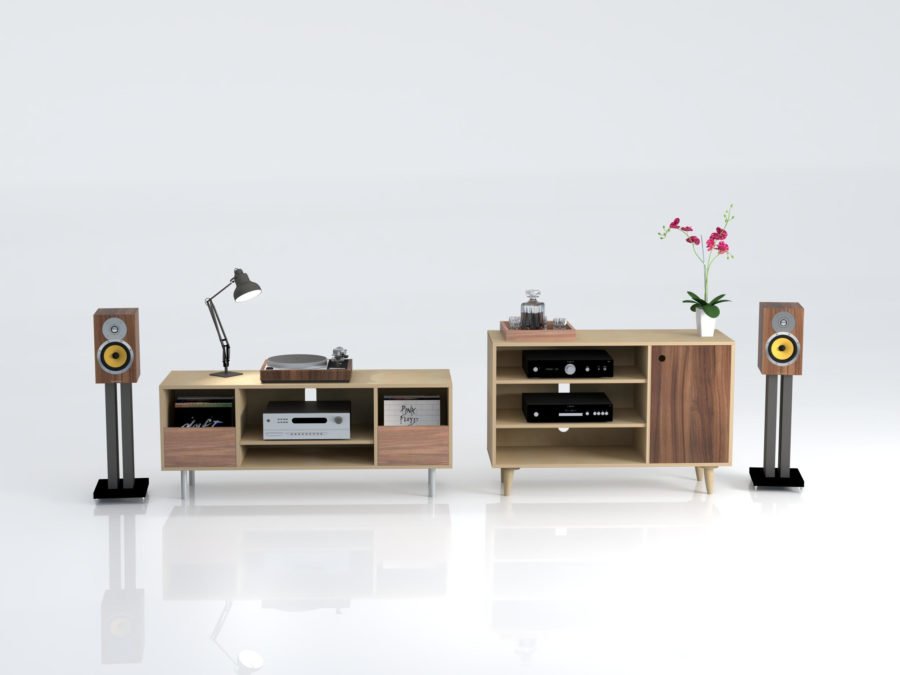 At its core Birch is built around the fundamental beauty of baltic birch plywood, with a sympathetic use of material, using subtle design details to highlight the materials elegance. Inspired by a love of cabinet making. Birch is made by hand and machine in Bristol, UK
The Birch range comprises a Sideboard, Media Unit and Tall Boy and are available in a number of different cabinet fronts.
Out of the Woodwork (OOTW) Design Studio & Workshop was started by Alex Fitter and Louis Eastman. Both trained as traditional cabinetmakers and began their working relationship by setting up a studio and workshop in South Bristol.