Peachtree Audio is using the Bristol Show 2020 to launch their new products.
Peachtree amp500
The Peachtree amp500 features 500 watts per channel into 8 ohms and drives speakers all the way down to 2.5 ohms. It features a custom-designed, class-A input stage and balanced and unbalanced inputs. The amp500 is housed in the same chassis and cabinetry as Peachtree Audios nova series of amplifiers.
Peachtree Nova 2.0
Peachtree Audio has now introduced nova 2.0 a completely new generation of Peachtree integrated amplifiers that reimagines the original concept and takes it to an even higher level. Nova 2.0 is the culmination of everything Peachtree Audios learned as a leader in computer audio, plus a few new things.
Peachtree Audio nova150: 150W RMS per channel at 8 Ohms
Peachtree Audio nova300: 300W RMS per channel at 8 Ohms
Peachtree Audio nova500: 500W RMS per channel at 8 Ohms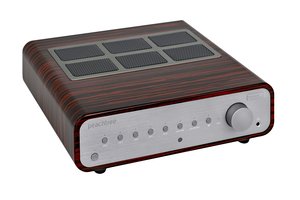 The Peachtree nova500 is five audiophile-designed products in one: a digital-to-analogue converter (DAC), a preamplifier, a power amplifier, a moving magnet phono preamplifier and a headphone amplifier all integrated into a single, aluminium and wood chassis that is the hallmark of Peachtree Audio.
Visit Peachtree in Audio Visual Technology Solutions Room 328.