PEAK CONSULT DENMARK A NEW ERA FOR THE HIGH-END LOUDSPEAKER BRAND WITH NEW MODELS
Peak Consult Denmark has been creating High-End loudspeakers for 25 years.
The company was founded by Per Kristoffersen in 1996.
PEAK CONSULT DENMARK
2021 has seen new developments for Peak Consult. Two new owners invested in the company to develop the future of Peak Consult, based on the key values and virtues of the brand. Lennart Asbjørn, CEO, managing the production and administration in Middelfart, Denmark. His partner Wilfried Ehrenholz will be supervising product development and strategy and supporting Peak Consult in marketing and distribution. Wilfried is the co-founder of Dynaudio and for several years the sole owner.
PEAK SPEAKER CABINETS
One of Peak Speakers assets is their own artisan's workshop. Peak cabinets are extremely heavy, built up in a triple layer sandwich construction fitted with several layers of highly efficient damping material. A 14mm solid layer of American walnut covers the sandwich construction and is finished by highly skilled Danish artisans. All drivers a produced in Denmark, according to strict Peak specifications.
Wilfried says: "Working all my professional life developing speaker technology to a high level I am truly excited about this new challenge. It's a captivating opportunity for me to work with the unique Peak speaker technology and contribute with all my knowledge to elevate Peak into its own superior category of music reproduction".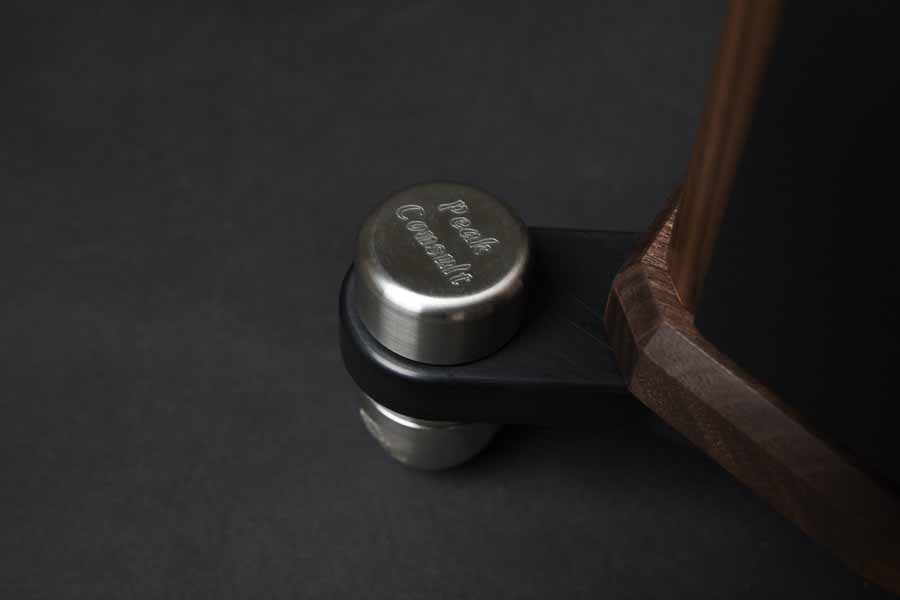 NEW PEAK SPEAKERS
Three new speakers are being launched at the beginning of this new era:
Sonora, a 2-way stand speaker with a passive radiator (25.000€).
Sinfonia, a 3-way speaker (45.000€).
El Diablo, a 3-way speaker with double bass (55.000€).
HiFi Pig Says: The start of an exciting new era for a Danish brand with a long history.