British loudspeaker manufacturer PMC (Professional Monitor Company) has announced the appointment of Paul Desmond in the role of Export Manager For Asia Pacific. Desmond will be responsible for all sales of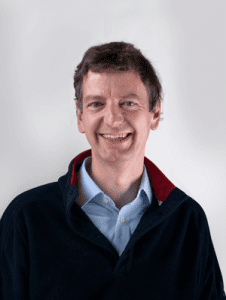 PMC's  consumer audio products across the region, managing the distribution network.
Desmond brings to PMC a wealth of international sales experience built up over 25 years. With past export management roles at Naim Audio, Acoustic Energy and most recently at Bowers & Wilkins, Desmond offers a rare mix of sales and business development experience, which is ideally suited to PMC's drive to continue developing its overseas presence.
Miles Roberts, Managing Director at PMC, says: "We are delighted that Paul has joined PMC and welcome him to the team. His experience speaks for itself, as does his understanding of high-quality audio, which is crucial as we continue developing our overseas markets. We know that his professionalism and dedication will be a great asset to the business."
Paul Desmond adds, "PMC is one of the few brands that shows a genuine passion for what it does which, when combined with its professional heritage and award-winning product range, makes it one of the most respected companies in the business. This is a really exciting time for the brand, as it continues to develop its consumer audio product range across the globe. I am thrilled to be a part of what is undoubtedly going to be a very successful period for the company."