Tivoli Audio announces significant price changes across its range, meaning even better deals for customers and dealers alike. Enabled by the ongoing success of the restructuring of its UK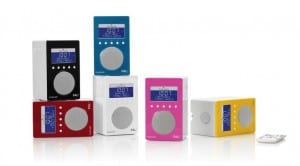 operation – first embarked upon in 2012 when distribution was taken in- house – the American-based brand is in a position to offer added value across its extensive range of award-winning audio products.
Models subject to significant price reductions include the Model 10+ tabletop radio, which now starts at an inviting £99. The Bluetooth-equipped Music System Three+ dips below the £200 mark at £199, while the ever-popular PAL portable range comes in at £149, £149, and £179 for the PAL BT, PAL+, and PAL+ BT respectively. And the £249 Bluetooth-equipped Music System Two+ and the £49 wood-cupped Radio Silenz noise cancelling headphones will doubtless attract fans of Tivoli's classic real wood designs. See the below table for all of the new price points.