A full PS Audio system can be heard with Scaena, in the Division Suite at Axpona 2017.
PS Audio told us: "We're happy to be partnering once again with the remarkable loudspeakers from Scaena. Our DirectStream Memory Player (DMP), making its Axpona debut, will be the front end of a full suite of PS electronics".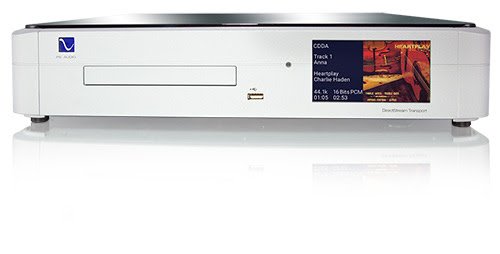 "The DMP takes all that was great with the best-selling PerfectWave Memory Player, adds all that PS has learned about signal processing from our DirectStream and DSJ DACs, and applies it to a unit with a USB-stick input and the ability to play SACDs and output raw DSD to our own DACs. Hear it playing our own ONE:The Sonoma Master Series disc, with DSD recordings mastered by Gus Skinas".
The demo system in the Division Suite on the Lobby level will consist of:
–DirectStream Memory Player $5999
–DirectStream DAC $5999
–BHK Signature Preamplifier $5999
–BHK Signature 300 Power Amplifiers $7499 per mono unit
–P10 Power Plant Power Regenerators $4999 per unit
(All prices are US-market MSRP. Overseas pricing may vary)
Loudspeakers will be the Scaena Soho, $56,000 per pair
Amp stands will be by Denver's Fin Art Co

AXPONA (Audio Expo North America) will be held at the Westin O'Hare in Rosemont, IL, April 21-23, 2017.