PureAudioProject say that their 7′ X 21″ Quinitet15 "takes the clarity, realism, and the emotional impact of music to a true 'wall of sound' musical experience". They boast eight audiophile-grade 15″ woofers and a selection of wide range drivers.
PureAudioProject's Modular Open Baffle Concept also ensures an easy upgrade path to Quintet15 for any Trio15 owner. A new frame, four more woofers and baffles, the same or upgraded main drivers and a few changes to the Leonidas crossovers, is all that is required for the transition.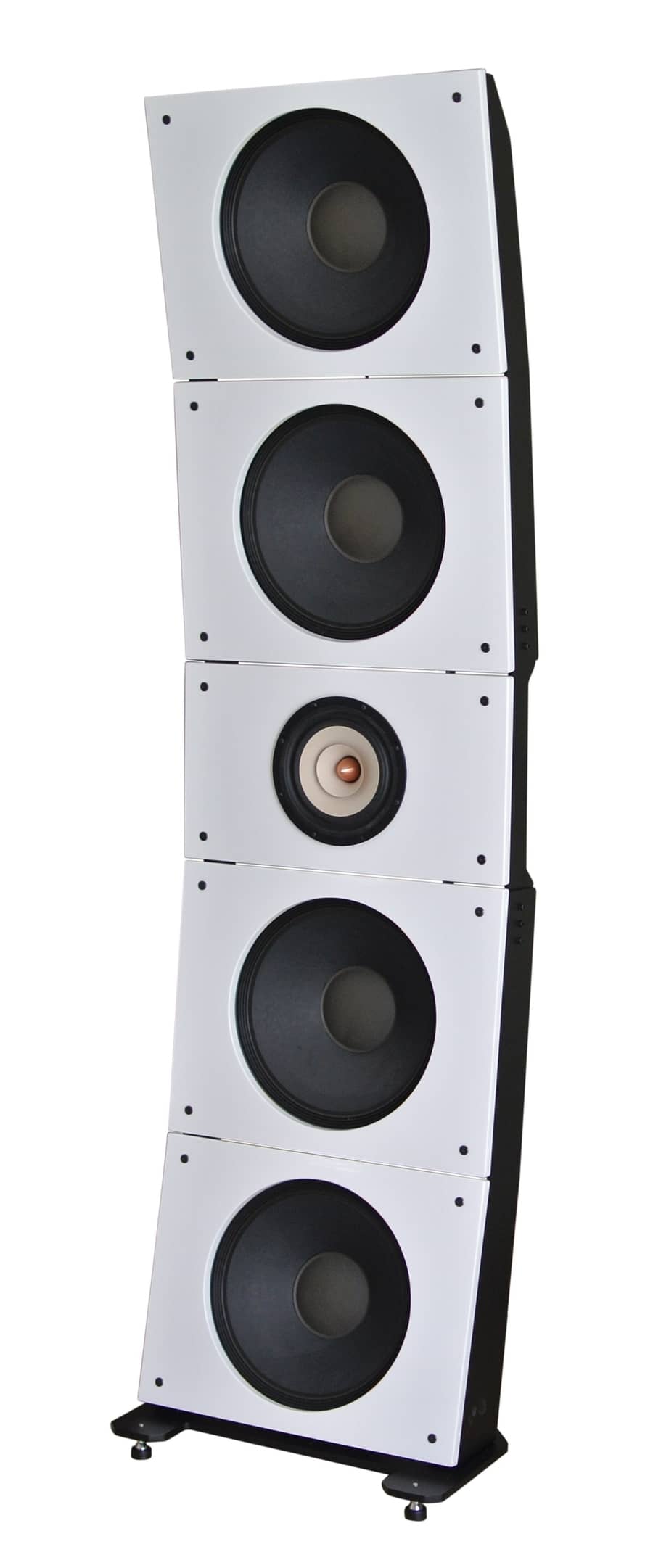 With Quintet15 customers can choose from a variety of world's top-end wide range drivers such as TB W8-1808, PAP-Horn1, Voxativ AC-1.6 and 2.6, the wood cone AC-PiFe, the Field Coil AC-X, AER BD-1 and more…
More Features
Modular Aluminium Frame
15″ Woofers: 8 x audiophile grade open baffle woofers, OB-A15NEO
Passive Crossover: 'Leonidas' XO, configured to the specific main drivers
Active Crossover: PAP-C1 (Analogue) or miniDSP
Baffles: Piano Gloss, Genuine German Oak (handcrafted), custom
Size: Hight 7′, Baffle Width 21.26″
Assembly or upgrades do not require technical skills except of a use of a screwdriver and an Allen Key.
Price starts from $6,990
Shipping within 4 weeks.
15% off on Pre-Order
Debut at CAS, California Audio Show, July 28-30, Boardroom III