As audiophiles now demand high quality audio wherever they may be the portable audio market is a growing sector. Janine Elliot takes the Questyle QP1r digital audio player out and about for Hifi Pig.
I have always been fascinated by personal stereo, right from my early (and still working) Sony Walkman. Travelling on trains daily necessitated some means of entertainment. Things have gone a long way since cassettes. Whilst mp3 is still very much unfortunately the 'hifi' for the majority, a few of us are lucky to realise just how bad that all is and 24/96 and 24/192 are just the starting points for decent sound quality.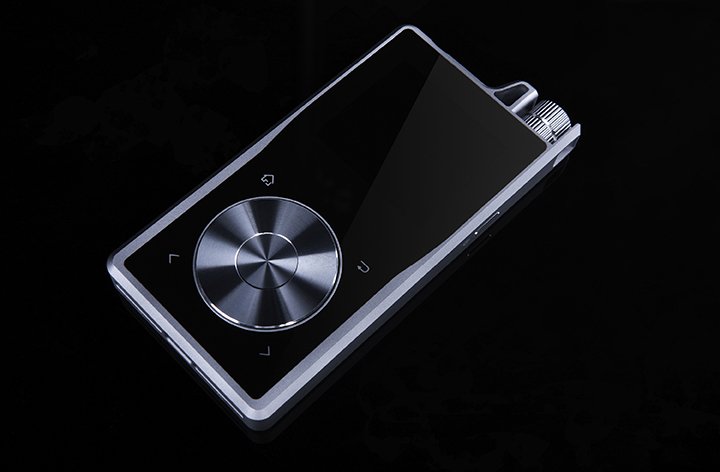 In the last few years we have had a steady introduction of hi-end players from Sony, iBasso, Cowon, Fiio and Astell & Kern, to name but five, but recently new comers and old hifi favourites such as AR and Pioneer have joined in the party. Questyle is the latest, with two stunning looking personal players, beautifully carved from aluminium playing FLAC, ALAP and DSD as well as older favourites. You will want to show off these beauties, rather than hiding them inside a leather or rubber case.  This company is not a new name, making a series of DACs and headphone amplifiers.
There are two models in the range, the silver QP1 and the gold QP1r, which uses higher quality components, as well as a more critical approach to the audio circuit.  This produces lower distortion and superior sound quality. The QP1r also employs a different PCBA, larger internal storage chip (32GB) and a different software version. The QP1 is actually not being released outside of the Eastern market, so you won't see this one in the UK.
The QP1 and the QP1r, which is reviewed here, use "Current Mode Amplification". What led to these form an interesting story. Wang Fengshuo (Jason Wang), founder and CEO of Questyle Audio, was studying sound and not happy with what he heard, finding that use of the old tried and tested technique of negative feedback amplification brought transient intermodulation distortion (TIMD). Companies such as Gryphon, PASS and MOON, have been aware of this problem for years and have adopted the approach of little negative feedback or no negative feedback at all to avoid TIMD. In the spring of 2004, whilst at University, during the summer holidays Wang and three friends discovered that current mode circuits produced little TIMD. Krell, of course, had for a while been using CAST (Current Audio Signal Transmission) technology for audio transmission, and non-negative feedback design. To cut a long story short Wang and his fellow students designed their own current based amps which were at first unsuccessful, but later the results were high-performance with a massive bandwidth (1MHz) and a level of distortion only just measurable.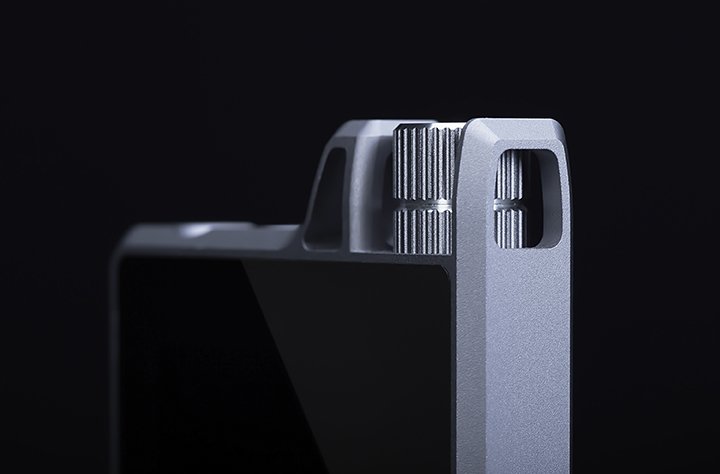 After graduating at University, Wang worked for a United States' IC design company. At this time he wasn't satisfied with headphone amplifiers for his Sennheiser HD800 so started working on building current based headphone amps, which led in 2007 to the CMA800, the world's first Current Mode headphone amplifier. By 2012 it was clear that he needed to develop his ideas professionally so he left his comfortable working environment, and started up Questyle Audio. The QP1 DAPs finally arrived after nearly 100 pre-production versions to get the components just right. Both versions of the DAP on review are highly spec'd both visually and component wise. Both are aluminium with Gorilla glass front and rear, Nichicon F95 professional Audio tantalum capacitors, power inductors from German company Würth, and Alps pots. With a 3300Mah battery life of 10 hours, this all reads and sounds good, working well for ALAC, APE, FLAC, AIFF, WAV, WMA Lossless up to 24bit/192kHz and high-Res audio files such as DSD128 and DSD64.  The low distortion levels mean that the QP1r produces a THD of 0.0006%, with the QP1 not much worse at 0.0015%.
First listening to the QP1r showed just how precise the sound was, and how much information can be coloured or lost in many DACs and players that I have played with over the last few years.  Both models in the range use the 3x clock design in their CAS192D, ensuring stable and precise operation and with Cirrus Logic CS4398 DAC chips, and with the Current Mode Amplification technology makes it able to drive any of my headphones with great ease; and with 0.19ohm output impedance means it can drive  low or high impedance headphones. Indeed there are settings for low gain mode and high gain mode for low and high impedance cans, respectively. The QP1r is the professional version.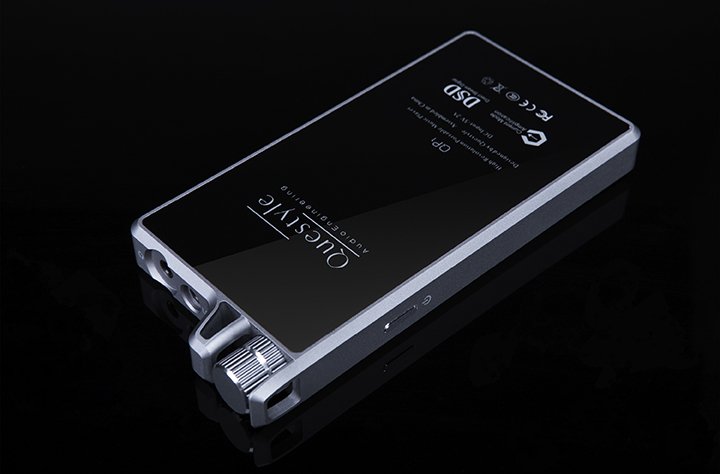 Both are pure class A and using discrete transistors and components, and employ an iPod style wheel, with four touch sensitive buttons around this, two above and two below. The wheel takes some getting used to. This was certainly not Apple, and even more confusing than my Fiio X5 (which scrolls down the screen when you rotate anti-clockwise; opposite to what I would expect.) The scroll wheel on the QP1r needs to be pressed quite strongly for you to scroll up or down. Indeed you need to move it at some speed as well to navigate up or down to select a track and the bottom two touch sensitive buttons were my favoured method of navigating up and down in the end. What I did like, however, was the pin sharp resolution of the screen and speed of navigation of your music files; as soon as you put audio onto the internal 32Gbyte drive or the two microSD cards (128Gb max each), the files appeared in the menu, without the need to ask the device to add them to the library. Whilst the screen has a good definition, with a classy black and white screen around 43mm x 39mm which turns to colour if you have the cover design of your albums, some of the track information, such as the album is rather small and visible only in the right-bottom of the screen; I would prefer bigger writing for my old eyes.
Only at the start of my listening did the unit seem to glitch when playing Mp3 and wav-files, and walking on one occasion it stopped playing, necessitating me to pull it out of my pocket and press play again. I thought perhaps the battery was running out, but I managed more than the quoted 10 hours of playing hi-def files between charges. But, and I really need to stress this, after a week in use it was as reliable as the British rain. One reason why I like to spend a large amount of time with each review is to iron out first impressions.
SOUND QUALITY
Whether I fed it classical, jazz or pop it played with total authority and ease. The headphone amplifier is taken directly from their flagship headphone amp, the CMA800R, and the sound quality shows. Only when I used my Fiio X5 through the Slee Voyager headphone amp did I start to enjoy the sound as much as from the QP1r. The QP1r's headphone amp is good! While it was clear and extended, the Slee/Fiio had a better bass end, with a more valve-like musicality. But, in terms detail there was no comparison, and every time I returned to the QP1r.  "Battle Royal" ("First Time: The Count Meets the Duke" Duke Ellington and Count Basie) had detail I couldn't imagine from the 1961 reel-to-reel to 24/192 copy. However, and this is the important bit, listening on the class-A Slee, I felt more involved in the music because I was less aware of the detail, if that makes sense. A bit like why many people preferred Plasma tv's over LCD rivals.  The clarity wasn't so good, but the whole picture was better. My 24/92 rendition of Bax Tintagel Symphonic Poem wasn't quite so emotional for me in the Questyle.  Christos Anesti 'Agnes de Venice' with its mélange of road noises, pink noise and electronics and ancient instruments, Greek orthodox vocal touches, record-scratches and much, much more, was clearer and with a wider soundstage in the QP1r, listening through my Audio Technica W1000X or Sennheiser HD650 headphones. This clarity did, however, seem to make the sound a tad clinical. Sting's Englishman in New York had an inspiring soundstage, though the tom-tom wasn't quite as authoritative as I know.  The 24/96 Drums Duet (LessLoss-Drums duet 5-24 bit-96 kHz-LL) was surprisingly open and the noise floor was exceptional. The sound was chillingly sparse and exposed allowing me to hear every nuance of sound with a clarity my Fiio just can't do. I could hear a pin drop. Again, though, it just lacked some of the musicality of the Slee and Schiit headphone amplifiers.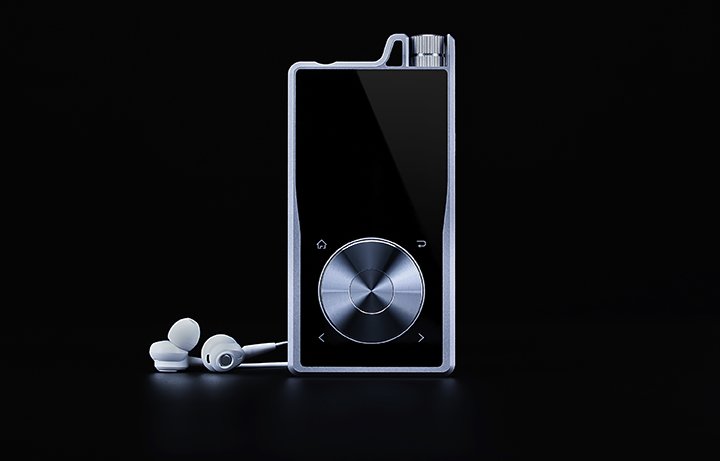 At £699 it is still good value for money and is priced midpoint between the Pioneer XDP-100r and Acoustic Research M2 equivalents, but at this price point faces tough competition with other manufacturers vying for a place in the audiophiles' front pocket.
CONCLUSION
When QueStyle first envisaged making a hi-res portable player they set themselves the target of making something as good as a complete hifi set up but in portable form, and they have managed almost like magic to squeeze into a mobile phone-sized pint pot something quite spectacular.
For a new comer to this scene this Chinese product is exceptionally good. After my initial disappointment at reliability it became extremely reliable and extremely fun to use. It also has sufficient output to drive my Sennheiser HD 650's without any trouble. After all, what is the point of a mobile device if you have to pair it with a separate headphone amp. I just wish it was slightly more musical, though.
Pros:
Definition
Soundstage
Looks
Solid build
Cons:
Slight lack of musicality
The wheel!
I would prefer bigger screen
Price at time of review £699
Janine Elliot