Specifically created for Record Store Day's 10th birthday, the turntable is a one-off Rega Planar 1 and RP3 hybrid and will be available only from independent record shops and Rega stockists on the 22nd April.
To commemorate Record Store Day UK's birthday celebrations they have got around 10% of the decks signed by some of their favourite artists. These will be allocated to shops across the UK at random and customers can find out on purchase if they've become the owner of one of the very limited and sought-after signed turntables.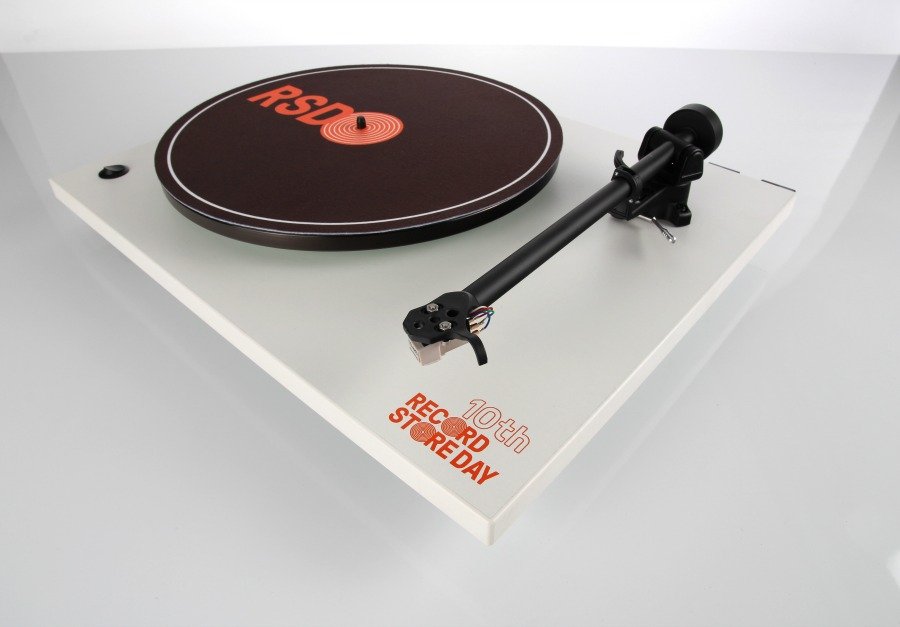 The turntables signatories include:
Elbow, Jarvis Cocker, Kasabian, Kate Nash, Noel Gallagher, Peter Hook, Placebo, Public Service Broadcasting, Slaves & The Pretty Things 
Paul Darwin, UK Sales Director at Rega Research said, "Again it is a privilege for Rega Research to be involved with Record Store Day and to contribute to the future viability of bricks and mortar record stores for us dedicated crate diggers and music fans alike."
Despite the enhanced specification, this limited edition turntable will retail for around £250 – considerably less than the RP3 retail price of £450.
Alan Jordan, owner of Reflex Record Shop in Newcastle said "This is the third year Record Store Day has partnered with Rega Research and it's a no brainer to continue the partnership for our 10th anniversary. Rega's independent heritage is a natural fit for Record Store Day and the ethos of independent record shops up and down the country. We are really excited to give our customer's the opportunity to own a very special piece of kit with the added excitement of possibly finding a very limited signed one too".
The Record Store Day turntable can be bought from independent record shops and Rega stockists from the 22nd April.