Reference Fidelity Components (RFC), the UK based hi-fi cable manufacturer, has announced that it will soon be stocking Talk Electronic's widely regarded Talk 3 loudspeaker cable.  The loudspeaker cable has been very favourably received by customers since its launch and has reviewed well in the Hifi press.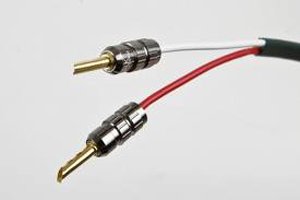 This is what Talk Cables have to say about the Talk 3:
"… our all new TALK 3 speaker cable, a spaced pair of 2.5sq mm OFC copper cores which have been insulated with a thin layer of our own proprietary material we call 'TALK Flex'. These are then placed into a dark green PCV jacket for protection from pulling and scraping during installation."
RFC say they are impressed with this cable which "uses a proprietary insulating coating similar to Teflon, but with a softer more flexible feel".
Talk 3 Loudspeaker cable boasts a design which uses a "small amount of controlled inductance thanks to a clever spacing system".  This is claimed to have two benefits:  "Firstly it keeps capacitance figures low, avoiding any instability in the output stage of amplifiers which can cause "ringing" and secondly it acts as a mild bandwidth filter to reject the ever increasing amounts of RFI in the environment. The result is an "extremely dynamic and detailed cable which lacks nothing in terms of frequency response at the extremes."
Hifi Pig will review the cable in the coming month.