RJC Audio is a new manufacturer based in the North West of England and whose tagline declares "Designed in the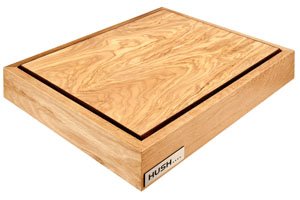 UK…Crafted in Cumbria" – Hifi Pig likes this.
The philosophy behind company's launch product is taken directly from a quote by Bertrand Russel – "It is only in an atmosphere of quiet that true joy dare live" and is brought to life by  the Hush Isolation Platform.
RJC Audio argue that having invested not inconsiderable sums on our audio playback systems we need to isolate them from the obstacles such as footfall and other extraneous vibrations so commonplace in the modern home environment.
Hush Isolation Platforms from RJC Audio are designed to support turntables and other vibration-sensitive equipment such as CD Players. RJC Audio claim that by effectively isolating our hifi from external vibrations our equipment is able to work to its highest capability and reproduce the recorded material as intended.
Hush Isolation Platforms are available in models suitable for non-suspended turntables and other equipment with a weight from 6Kg to 17Kg, but for equipment greater than 18Kg RJC Audio also offer custom made Hush Isolation Platforms.
The platforms are priced at between £455 and £525 with an introductory offer available that will save you £75 and the custom units are priced on application.
Hifi Pig will review one of the platforms from RJC Audio very soon.