If you fancy something a bit different this August, get yourself over to the Rotation Garden Party set in the beautiful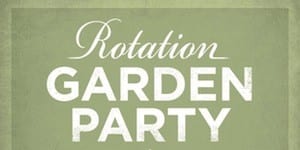 Sugnall Walled Garden in Eccleshall, Staffordshire.  This promises to be a lovely event featuring craft ales, spirits, wines and cocktails, artisan food and an audiophile sound system which includes custom Technics turntables with Rega arms, Audio Note valve amps, Klipsch horn speakers and a Revox reel to reel tape machine.
Tickets available online now, click the image for more details….