At CES 2018, Sennheiser will offer a first look at a prototype of a 3D Soundbar, the latest development in their AMBEO 3D audio program. The ability to experience AMBEO at home is a further milestone for Sennheiser's 3D immersive audio technology, which can be explored and experienced first-hand at CES.
At the trade show, the Sennheiser will also introduce the closed-back HD 820 headphones. Additionally, Sennheiser is expanding its range of wireless headphones with the launch of the new CX 6.00BT. The current AMBEO range will also be represented with the binaural ABEO Smart Headset. (Pictured).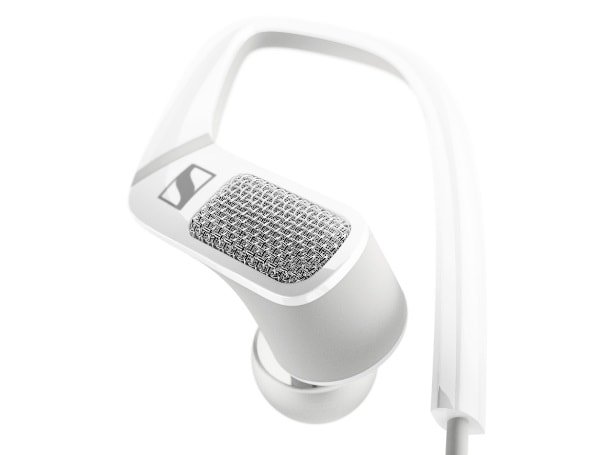 "There is nowhere better to demonstrate our commitment to shaping the future of audio than at CES, where so many technologies and innovations are first introduced to the world," said Pete Ogley, Chief Operating Officer Consumer Electronics Division at Sennheiser. "From exciting developments in our AMBEO 3D audio program to a game changer in audiophile listening and our latest wireless headphones, CES is the perfect place for us to share our vision."
Visitors to CES 2018 can discover first-hand the listening experience provided by Sennheiser's AMBEO 3D immersive audio technology. They will be showcasing the current range of AMBEO solutions including the AMBEO SMART HEADSET. This compact headset for immersive 3D audio recording lets consumers capture and listen to binaural audio recordings on their smartphones. They will also show the forthcoming AMBEO 3D Soundbar.
Other new products from Sennheiser at CES will include the HD 820 closed-back dynamic stereo headphones which have a unique glass transducer cover that minimises resonances, plus new CX 6.00BT, the new in-ear wireless model features ear-canal earbuds joined by a cable around the neck with advanced wireless technology that includes Bluetooth 4.2 and Qualcomm apt-X.