Simple Audio and Qobuz are offering Simple Audio customers a free three months Qobuz HiFi subscription, worth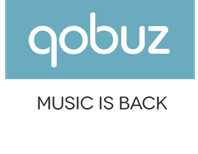 nearly £60, with every Roomplayer+ or Roomplayer + with Amp purchased from 01 October 2014 to 31 March 2015.
Qobuz has more than 18 million tracks available for streaming and downloading in True CD quality, as well as over 20,000 albums available for download in 24-bit Studio Masters quality. Both Simple Audio Roomplayer+ and Roomplayer+ with Amp feature a DAC capable of streaming up to 24-bit/192 kHz..
Discussing the promotion, Ruben Mookerjee, VP General Manager of Simple Audio said:
"Listen to lossless music streamed from Qobuz and the improvement in audio performance is noteworthy. Qobuz is streaming True CD Quality tracks, perfect for an audiophile like me. I'm delighted that we're offering a free 3 month Qobuz HiFi subscription with our Roomplayers so that more people can hear the difference too."