MCRU and SliC Innovations have announced the launch of the Eclipse C loudspeaker cables. They have the same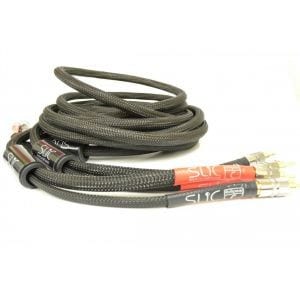 patented cable design as the SliC interconnects and the designer, electrical engineer Eugene Howe just asks hifi owners to audition the cables and come to their own decisions about them.  Available exclusively from MCRU, in any length from 1 metre upwards, the SLiC loudspeaker cables are terminated with specially chosen gold plated locking banana plugs or gold plated spade connectors.
Available now  priced from £692 for a 1 metre stereo pair.