French Hi-fi manufacturer Soledge has announced their latest product from the Canto line the Alto, a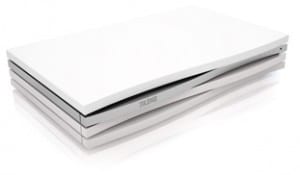 DAC/Network music player.
The company says the Alto has been developed to satisfy customers who are lovers of music but who also demand the latest audio quality and design.
Alto has the ability to connect to any type of audio source such as blueray players or CD players and to read entire music libraries in the home – music on wireless devices, tablets, smartphones etc and also the ability to connect to music apps such as Deezer and Qobuz.
It is designed to be connected to a PLC network , Wifi or ethernet and has a preamplifier onboard as well as the DAC.