sDP-1000EX from sOTM Audio is a high-end D/A converter and pre-amplifier with a USB audio function which supports DSD playback and has a battery power supply. 
USB audio uses an asynchronous mode to connect the digital audio source device such as a PC. It can playback a 32 bit/192KHz PCM signal (maximum) and DSD signal. In addition, the sound quality from the input source can be improved by the specially designed high performance clock and 32 bit up-sampler circuit.
All audio circuit parts including the DAC and preamplifier volume control are fully balanced circuits.  Not a single coupling capacitor is used in the audio signal path.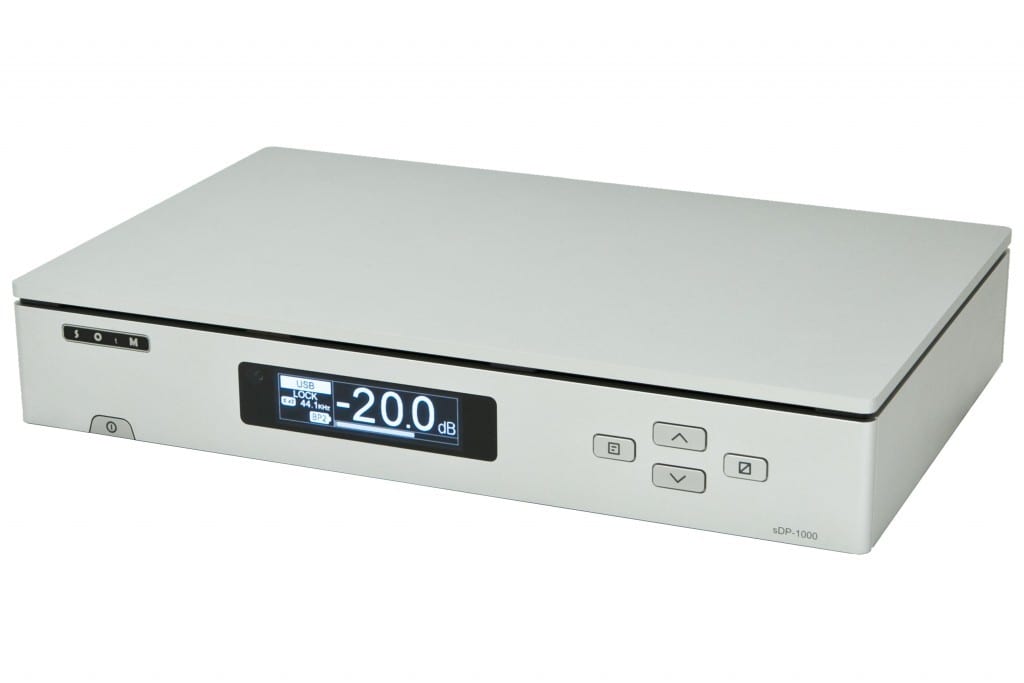 It has two battery packs installed, with one battery providing power whilst the other charges and switches between these functions automatically, so there is no additional work needed once it's connected to a power supply for charging the battery. The sDP-1000EX will work continuously via battery power only.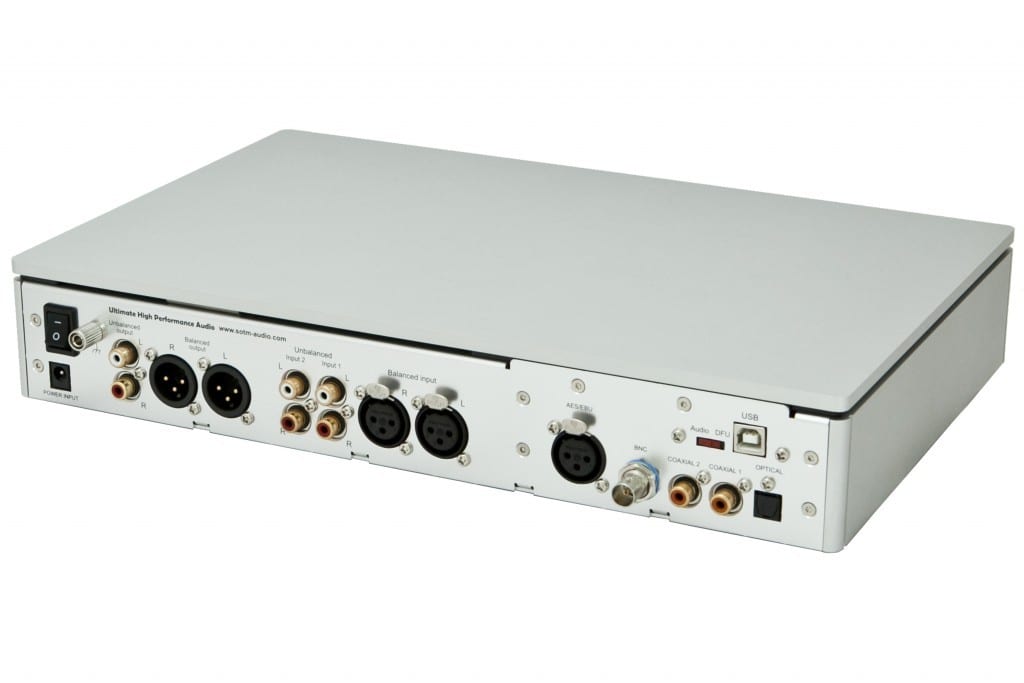 Features
SB input
USB specification 2.0 or higher
USB audio class 2.0
32bit/192KHz PCM & DSD playback
Native ASIO support
Optical, Coaxial, AES/EBU input
Max bit-depth : 24bit
Sampling rate : 32KHz, 44.1KHz, 48KHz, 88.2KHz, 96KHz, 176.4KHz, 192KHz
Impedance
Coaxial, BNC : 75Ω
AES/EBU : 110Ω
Balanced input
Max input voltage : 4 Vrms
Input impedance : > 10kΩ
Frequency range : 20~20KHz @ ±0.1dB
Unbalanced input
Max input voltage : 4 Vrms
Input impedance : > 10kΩ
Frequency range : 20~20KHz @ ±0.1dB
Balanced output
Output voltage at 0dB : 3.8 Vrms ±5%
Output impedance : 47Ω ±5%
Frequency range : 20~20KHz @ ±0.1dB
THD : < 0.003% @ 1KHz, 0dB
Unbalanced output
Output voltage at 0dB : 3.8 Vrms ±5%
Output impedance : 47Ω ±5%
Frequency range : 20~20KHz @ ±0.1dB
THD : < 0.003% @ 1KHz, 0dB
Volume control
Setting range : -75 ~ +10dB, 0.5dB step