Part Three of Hifi Pig's coverage of the recent Sound And Vision, The Bristol Show 2017
Auden Distribution
Auden distribute some really nice brands including Primare, Mark Levinson, Aria and Amphion…there are others… but at Sound and Visio, The Bristol Show 2017 their main system was the Aria ripper/streamer along with Accuphase electronics into Amphion loudspeakers…all the As then.
However what caught my eye the most in this room was a much more modest device called the SBooster. Costing between £240 and £260 these are power supplies that replace the horrid wall warts that many companies use to power their amps, streamers etc. They are available for a wide range of products and if they deliver what they promise should prove massively popular.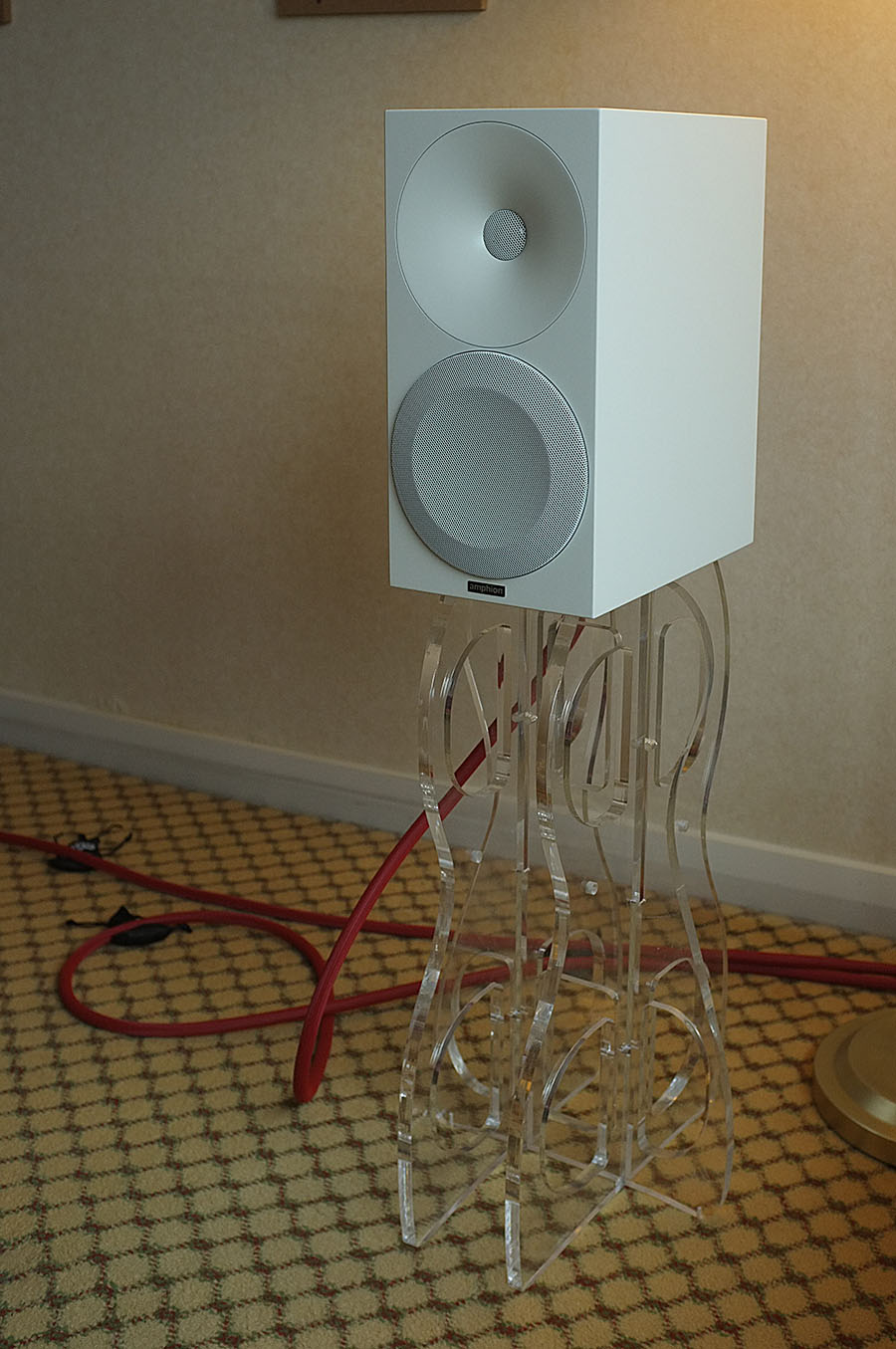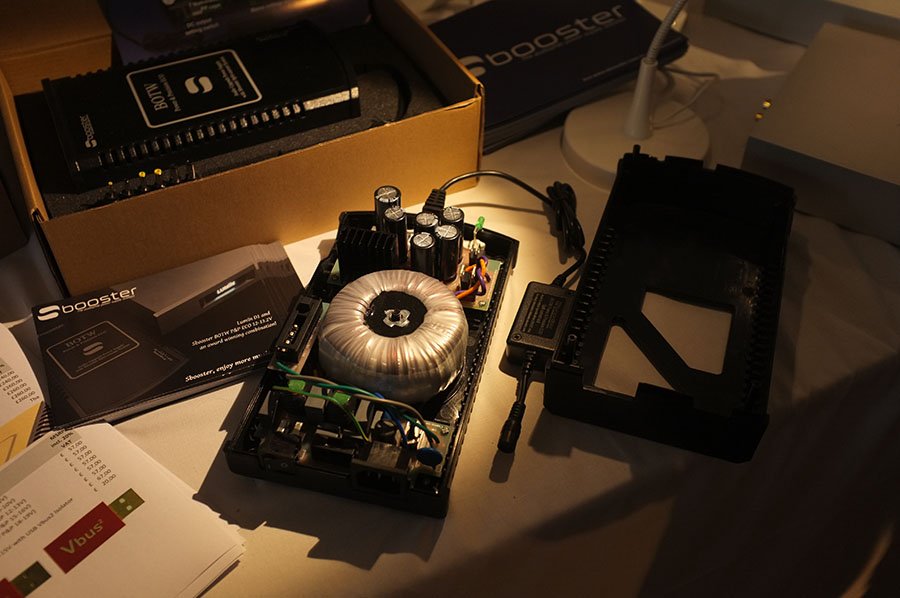 Audio Note (UK)
I'm going to stick my head above the virtual parapet now and say something that will upset a good few fanboys of the Audio Note (UK) brand of electronics and speakers – I've rarely heard them sound any good. However, today and at this show the set up sounded bloody marvellous; power and precision, detail and control were all evident. Of course the room was packed, it always is.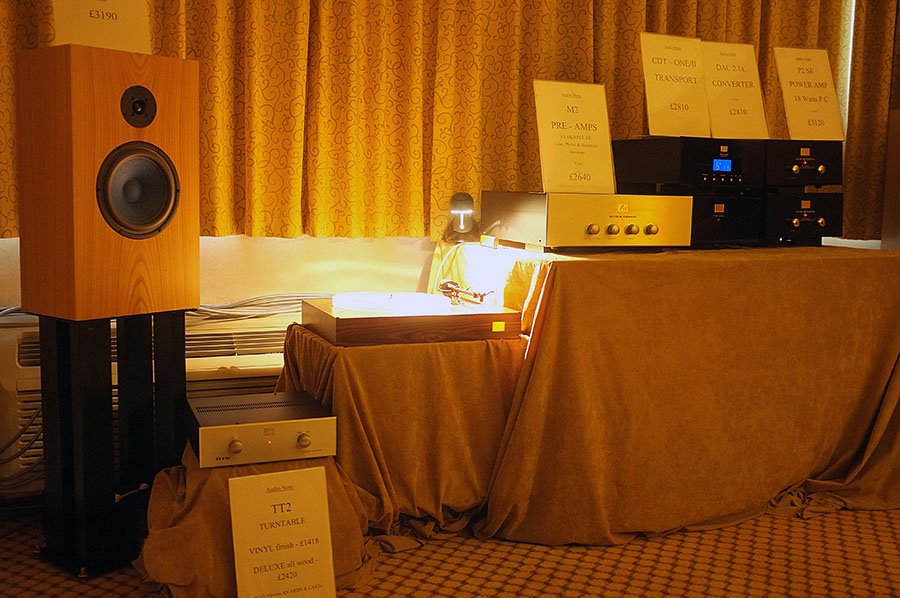 Icon Audio
Icon are a well known and well loved brand in some circles and I've enjoyed one of their valve amplifiers a great deal when it was sent in for review. However, today's star of the room was a pair of horn loudspeakers horn loudspeakers with a fifteen inch bass driver. They were drawing a good deal of attention and, I confess to being a lover of all things horny, sounded pretty good on the day.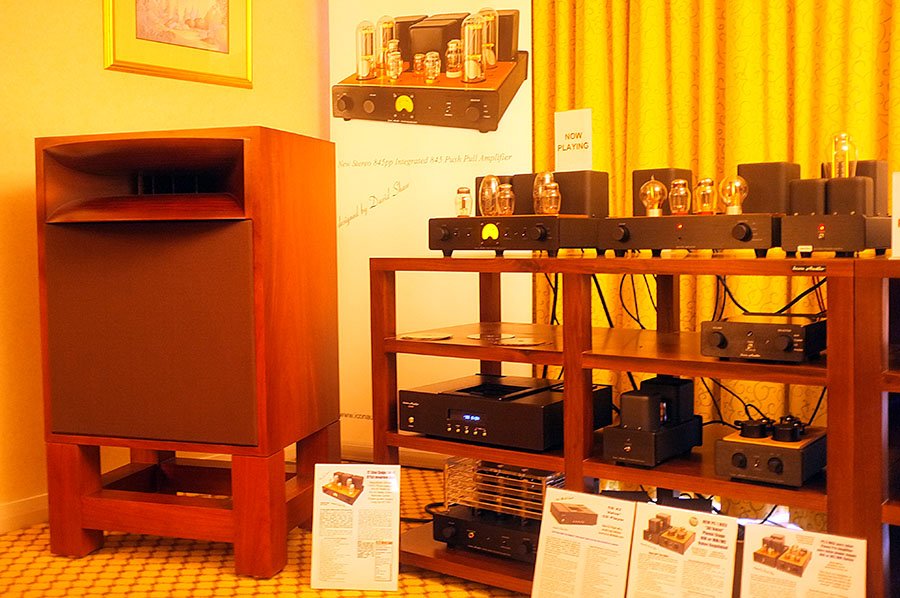 AV Tech Solution/JL Audio
Playing JL Audio loudspeakers in an AV set up that sounded mighty powerful. I tend not to linger too long in AV rooms to be honest as they've not been on my radar as something to have at home but this year's Bristol show may have changed my mind somewhat.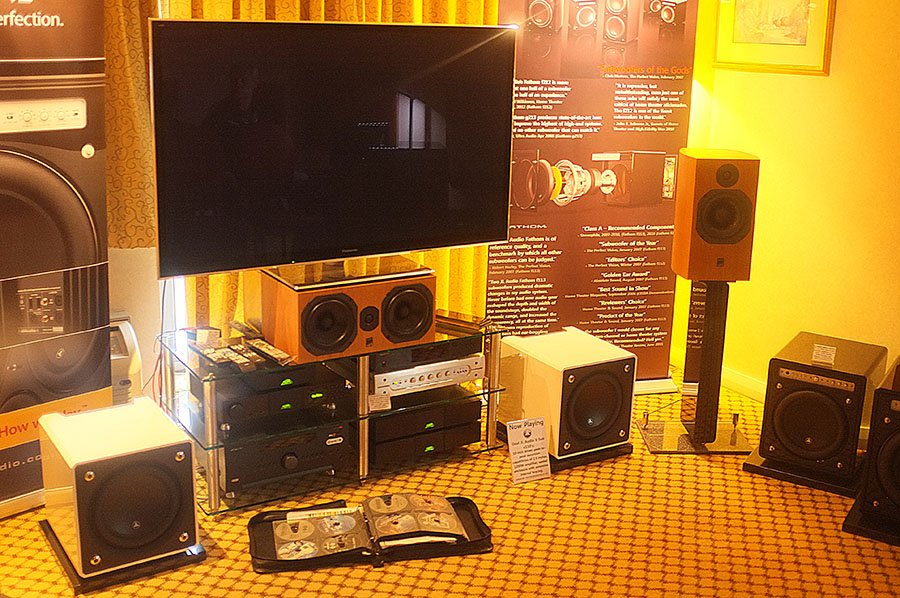 Devialet
We all know Devialet and the way that the French brand has taken the world by storm with its range of products. No one can deny that they are clever, beautifully made and sound pretty good too. The main even at this show was the Phantom Gold loudspeakers which won the Clarity award for innovation this year. However, this speaker, in its more basic form was introduced a couple of years ago at Munich, so I'm not convinced overly this is a truly innovative product in the true sense of the word. The Gold version is a beefed up version of the Phantom and, whilst I've not been overly impressed by the Phantom previously, this sounded very good playing Daft Punk. My only concern is that Devialet always play too damned loud – I like loud, I really do, but the volumes they used at Munich and here at Bristol were just too much for the room. Turn it down just a notch guys and let us enjoy the whole of the music…it's not just "all about the bass", though there is no denying the Phantoms dig deep, deep deep!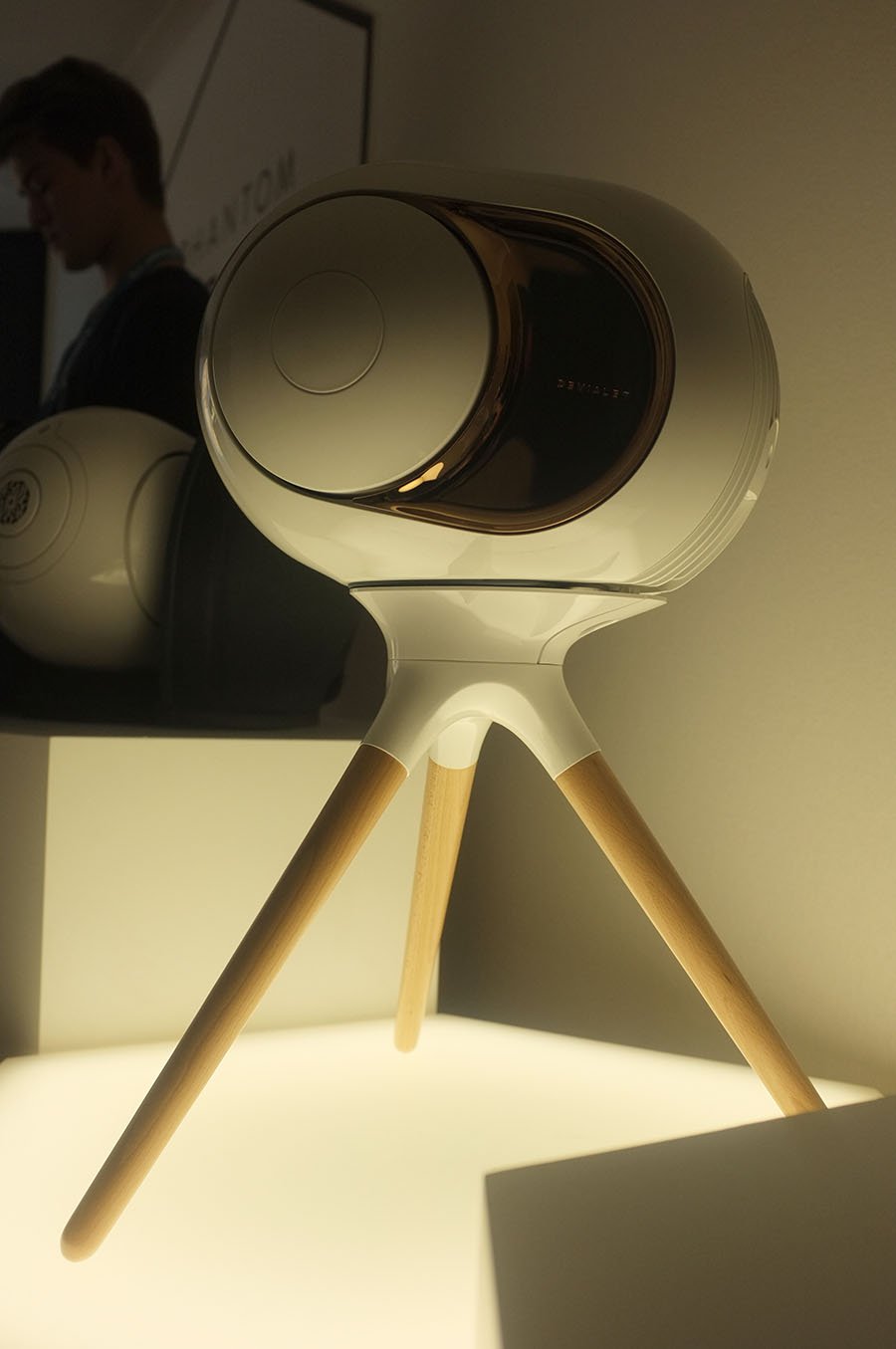 Mark Audio SOTA 
Graham Slee electronics connected to a pair of the Mark Audio Viotti speakers and sounding very nice for a relatively budget set up. Also seen were the incredibly cute looking Tozzi loudspeakers designed for small rooms and on desktops. They are made out of alloy billets with a composite core and in the room came mounted on Manfrotto tripods. I spoke to Mark the designer about these and he reckons they're a damned fine speaker…we'll have them soon so we'll find out.
Also in the room were a pair of Frugal Horns and a display of the company's drivers that DIYers are able to buy.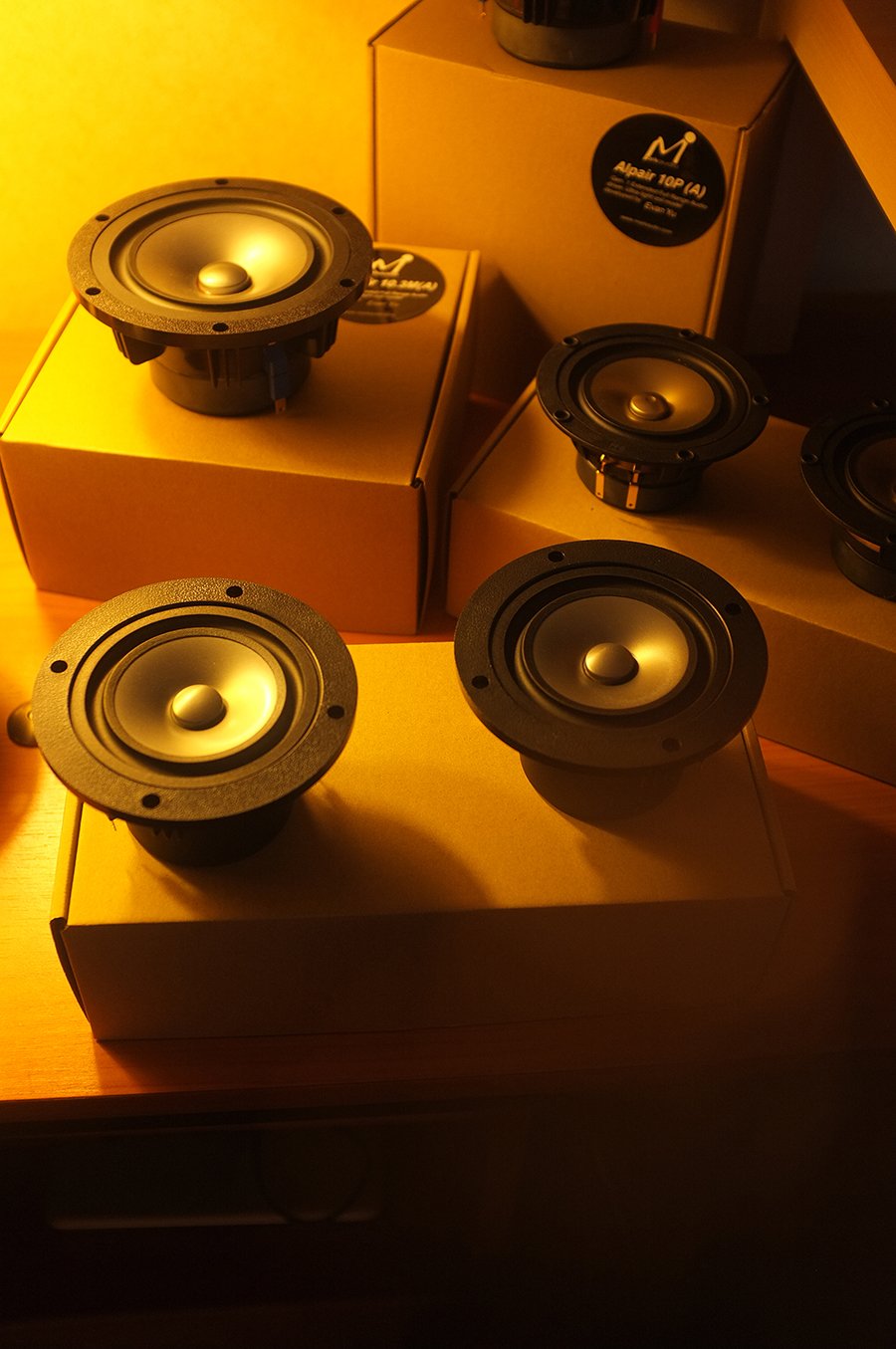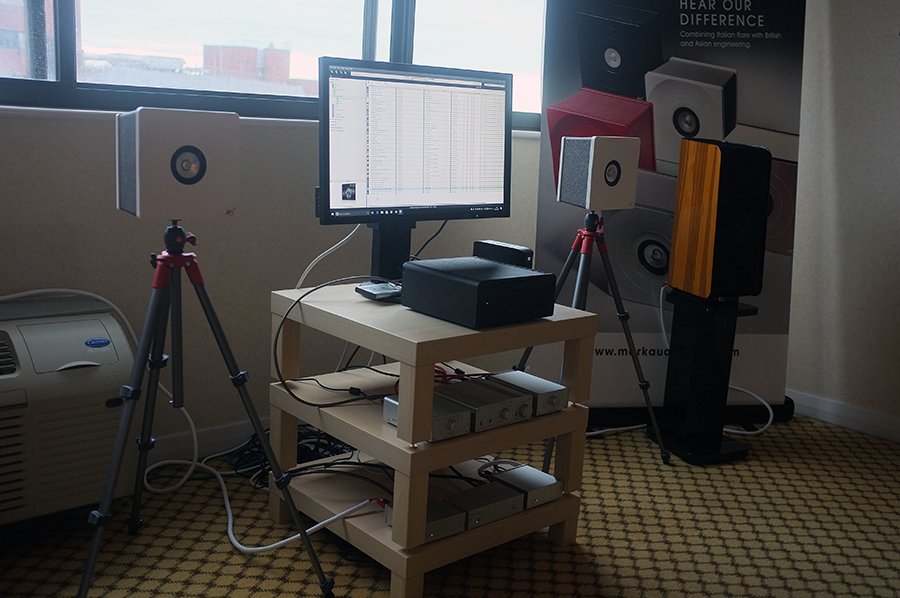 Stuart Smith 
MUCH MORE TO COME
Read More about the Sound And Vision – The Bristol Show 2017