SPARKOS LABS ARIES PREAMP AND HEADPHONE AMPLIFIER REVIEW
SparkoS Labs Inc. claim to be a company with a canine CEO. John Scott finds out if their Aries preamp/headphone amplifier at £2995 provides paws for thought.
BUILD AND FEATURES
Before we get to actually reviewing SparkoS Labs' Aries headphone amplifier, it is probably worth saying a few things about the company itself… Andrew "Sparko" Sparks developed an interest in electronics at an early age when he was given a Radio Shack electronics kit. This led to him tinkering with all manner of electric and electronic items around the house, most of which weren't broken and didn't really need fixing despite what he told his mum. Later, Santa brought Andrew an oscilloscope for Christmas and even more tinkering ensued. Eventually, Andrew went off to Kansas State University to study electronics and worked in the electronics industry for around twenty years.
This is where things start to get a little bit weird. According to SparkoS Labs' website, the company's CEO is named Lütz who also happens to be a small dog. Lütz, so the story goes, immediately recognised Andrew's talents and recruited him along with another human named Alisa (AKA The Doctress). Having hired two engineers and audiophiles, SparkoS Labs built a name for itself as a producer of high-quality audio components including op-amps, voltage regulators and power supplies. These products now form the basis of SparkoS Labs' first piece of audio equipment, the Aries preamp and headphone amplifier.
The Aires comes in black only, very well finished with a slightly textured surface which I found very appealing. While the Aries qualifies as a desktop headphone amplifier, it is quite a large unit and it sat quite comfortably in my HiFi rack beside my other components. As a non-technical person, the innards of the Aries are a mystery to me but they include a large Mu Metal-shielded toroidal transformer and, of course, SparkoS Labs own op amps and voltage regulators. The Aries also uses a reed array switch stepped attenuator in its volume control circuitry. SparkoS Labs say that this provides perfect volume matching between channels. No capacitors are used anywhere in the signal path.
The Aries is available in two versions: the base model has two RCA inputs on the back panel and a 3.5mm input on the front panel.  The full version adds a pair of both RCA and XLR inputs to the back panel to enable the Aries to be used as a preamplifier.  I should state that although I was supplied with the full model for review, the Aries abilities as a preamp were not tested during the time I had it in my possession.
Along with the aforementioned 3.5mm input, the Aries' front panel features a standard ¼" headphone output and two rotary controls, one on each side of a touch-screen control panel.
SET UP
The initial set was incredibly straightforward however, the Aries does offer some interesting options which I will expand on. After connecting the RCA inputs on the rear panel to my DAC (Valve Audio Designs DAC 10) and hooking it up to the mains, I fired it up by pressing the touch-screen panel in the centre of the front panel.  Pressing the cog icon to access the unit's control panel offered some interesting options.  First off, there is the option to vary the input gain (+10, +20 or +30 dB), useful according to the sensitivity of your headphones. Secondly, there is an option to customise the colours of the touch screen display. Thirdly, the option to swap round the functionality of the two front-panel rotary knobs.
Both of these latter options possibly come under the category of "Things you didn't know you needed until you knew you needed them". Being able to change the colour of the touch-screen is hardly essential but it is strangely satisfying to create a colour scheme that suits your own sensibilities. In its standard configuration, the left rotary knob handles channel balance and the right knob handles volume.  Being able to swap over the functionality of these may seem like no big deal but as a left-handed person, I actually preferred the volume control to be on the left.  The option to have it as such is a really nice touch.
SOUND
For the sake of full disclosure, I should say that I am not a seasoned headphone user. My preferred method of music listening is definitely via loudspeakers. That said, stretching out on the sofa on a rainy Sunday afternoon and losing myself in music does have its appeal.  Music for this review was either streamed from local files or from Qobuz via my Roon Nucleus+ server and I mainly used the excellent Meze Empyrean headphones.
I thought this would be an excellent opportunity to deviate slightly from my usual listening fare so I began by revisiting a couple of my favourite classical and jazz albums.  Mussorgsky's Pictures At An Exhibition is one of my favourite classical pieces. Although it is most widely known as an orchestral piece, it was originally written as a piece for solo piano.  German pianist, Alice Sara Ott's recording of Pictures on Deutsche Grammophon is part of a live recital she gave in St Petersburg in 2012.  I don't think I am being controversial if I say that headphone listening is generally more revealing than listening with loudspeakers and I was a bit concerned that the Meze Empyreans would reveal a slight veil of background noise from either the Aries or the output stage of my DAC. I'm happy to say that this was not the case.  Even in the quietest passages of Ott's performance, the background was an inky black.  Live performances do come with their own background noises though and although the St Petersburg audience were either very well behaved or the DG engineers were very skilful,  the occasional cough or seat shift did come over clearly.  Through speakers, depicting a solid soundstage on a solo piano can be tricky but the Aries made a great job of it and I felt like I was front and centre in the audience with Ott on the stage in front of me and the ambience of the Marinsky Theatre around me.
Better Git It In Your Soul from Mingus Ah Um by jazz bassist and bandleader Charles Mingus is a vibrant gospel-infused piece and the Aries put me right in the heart of the music with the band spread around me. From the body tones of  Mingus' double bass to the whoops and hollers of the band as they laid out the tune, I felt I was there in the moment. I was beginning to hear how headphone listening could offer a perfectly viable alternative to loudspeakers.
Moving on to Autobahn by Kraftwerk I was particularly impressed by the way in which the Aries rendered the textures of all the electronic instruments, enhancing the rhythmic propulsion of the simulated road trip. I closed my eyes and drifted into a huge soundscape with the core elements of the music taking place inside my head while other parts swooped about to the left and right of me, occasionally moving through my head from one side to the other, which would be slightly disconcerting if it wasn't so much fun.
Clearly, the Aries is a revealing, highly capable amplifier. This comes with a word of warning though; recordings that are not up to scratch will not be sweetened, rather their imperfections will be laid bare. For example, I love the track And So To F… by jazz-rock group Brand X but at around the 5:40 mark guitarist John Goodsall hits a note that can rip your ears off; the Aires didn't hold back on this note's shrill, ear-shredding tone.  Likewise, highly compressed recordings will be exposed as exactly that. The Aires invites you to choose your recordings with care and then reap the rewards.
CONCLUSION
More and more people are turning to headphones as a serious, dedicated,  listening source and, if going down that route,  it makes sense to invest in high-quality components.  Sparkos Labs Inc. may not take themselves too seriously as individuals but they are definitely not having a laugh when it comes to their products.  SparkoS Labs claim that the Aries is: "…quite possibly the finest headphone amplifier and preamp that mankind has ever known".  That's a bold claim, and you will have to decide how accurate it is by having a listen for yourself, but what is clear is that every effort has been put into making this amplifier the best that it can be.
If you are looking for either a headphone-based main system or a serious secondary system for solitary listening, the Aries headphone amplifier is certainly worthy of consideration. It gets a sold five hearts from me and is highly recommended.
AT A GLANCE
Build Quality: 
Solidly built with simple but customisable functions that go beyond "nice to have" to "why don't other companies do that".
Sound Quality:
Revealing and highly musical. Doesn't disguise poor recordings.
Value For Money:
A serious bit of kit for serious head-fi enjoyment.  As such, I think it represents great value for money.
We Loved:
Solid build quality
Option to customise control knobs and display
Detailed, revealing sound.
We Didn't Love So Much:
There was nothing about the Aries that I disliked. Arguably, a combined streamer/DAC/amplifier would offer greater convenience, but by focussing purely on amplifier performance, SparkoS Labs have made the right decision here I think.
Price:
BASE model: £2500
FULL model (with preamplifier): £2,995.
Elevator Pitch Review: 
Colorado-based and canine-owned (allegedly),  SparkoS Labs' passion for headphone amplification shines through in their first fully-fledged product. Serious head-fi fans should definitely check this out.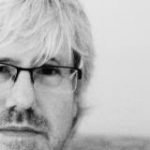 John Scott
Review Equipment: Roon Nucleus+ server, Stack Audio Link II streamer and PSU, Valve Audio Designs DAC 10, AFAudio interconnects.