T+A, have announced three additions to its flagship HV Series.  Two new reference-class D/A Converters – SD 3100 HV DAC & streamer and SDV 3100 HV DAC, streamer and analogue volume control, along with a range-topping CD/SACD transport – PDT 3100 HV.
T+A stands for Theory and Application in audio technology. The Herford-based family enterprise has developed many concepts and technologies based on this philosophy and established the company in the market for many years. T+A has been involved in intensive research and development in the field of digital signal processing since the 1990's, with results including the quadruple converter for PCM signal processing and the proprietary T+A True 1-bit converter for DSD signals.
SD 3100 HV and SDV 3100 HV reference class D/A converters and streamers
The SD 3100 HVD/A converter with streamer converts PCM signals at a maximum of 32-bit resolution and 768 kHz, while the True 1-bit converter achieves DSD 1024 (49.2 MHz).
T+A have developed a completely new UAC3 USB receiver capable of transferring sample rates up to PCM32 768 and native DSD1024. The qualities of this converter can be exploited by all external sources as well as the device's integral digital sources: the T+A High-Res streaming client with direct access to selected music services, the FM, FM-HD and DAB+ tuner with its excellent sound, and the high-quality AptX Bluetooth streaming module. Roon-Ready certification is in preparation. For the reproduction of SACD or CD, users can connect the PDT 3100 HV CD/SACD Transport: a separate reference disc mechanism (see below).
This is connected to the SD 3100 HV via a newly developed data bus the IPA Link. There is also an analogue headphone amplifier.
For those wanting more control, T+A has also introduced the SDV 3100 HV, which features a relay-controlled volume control and one analogue input.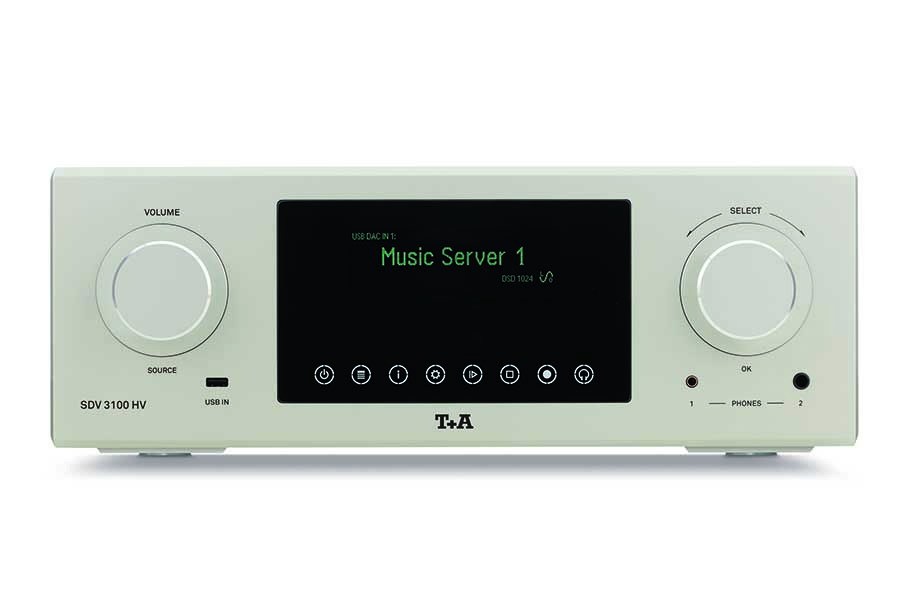 In keeping with the T+A philosophy, both models are fitted with two separate mains sections for the analogue and digital sections, each of which features its own power supply.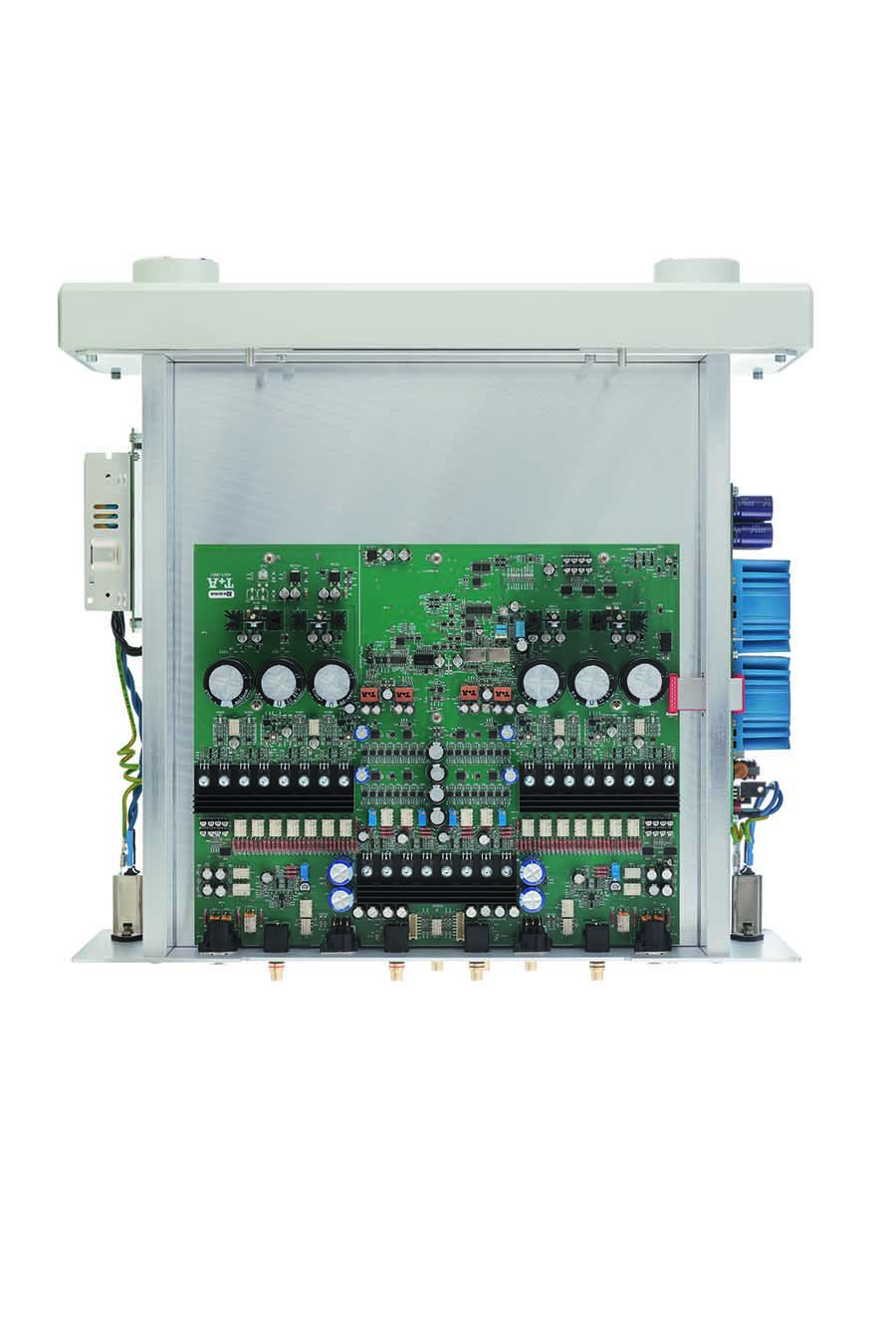 PDT 3100 HV – Reference CD/ SACD disc mechanism
A purist CD / SACD disc transport, the PDT 3100 HV was developed with the sole purpose of sampling SACD and CD discs, and is equipped with a completely new decoder / drive mechanism which reads and decodes discs. The top-loader mechanism allows discs to be inserted with no risk of damage; they are retained by an anti-resonance puck. The data (PCM) acquired from the CD are passed to the optical, co-axial and BNC S/P-DIF outputs, and also the AES-EBU socket which allows the connection of converters or recorders. However, the PDT 3100 HV also features a further output which is unique to T+A; this output enables the device to interact with the new T+A reference DACs: the SDV 3100 HV and SD 3100 HV. The two DACS are identical with the exception of the pre-amplifier section, and provide a means of converting PCM at up to 32-bit resolution and 768 kHz, and an incredible DSD 1024 (49.2 MHz).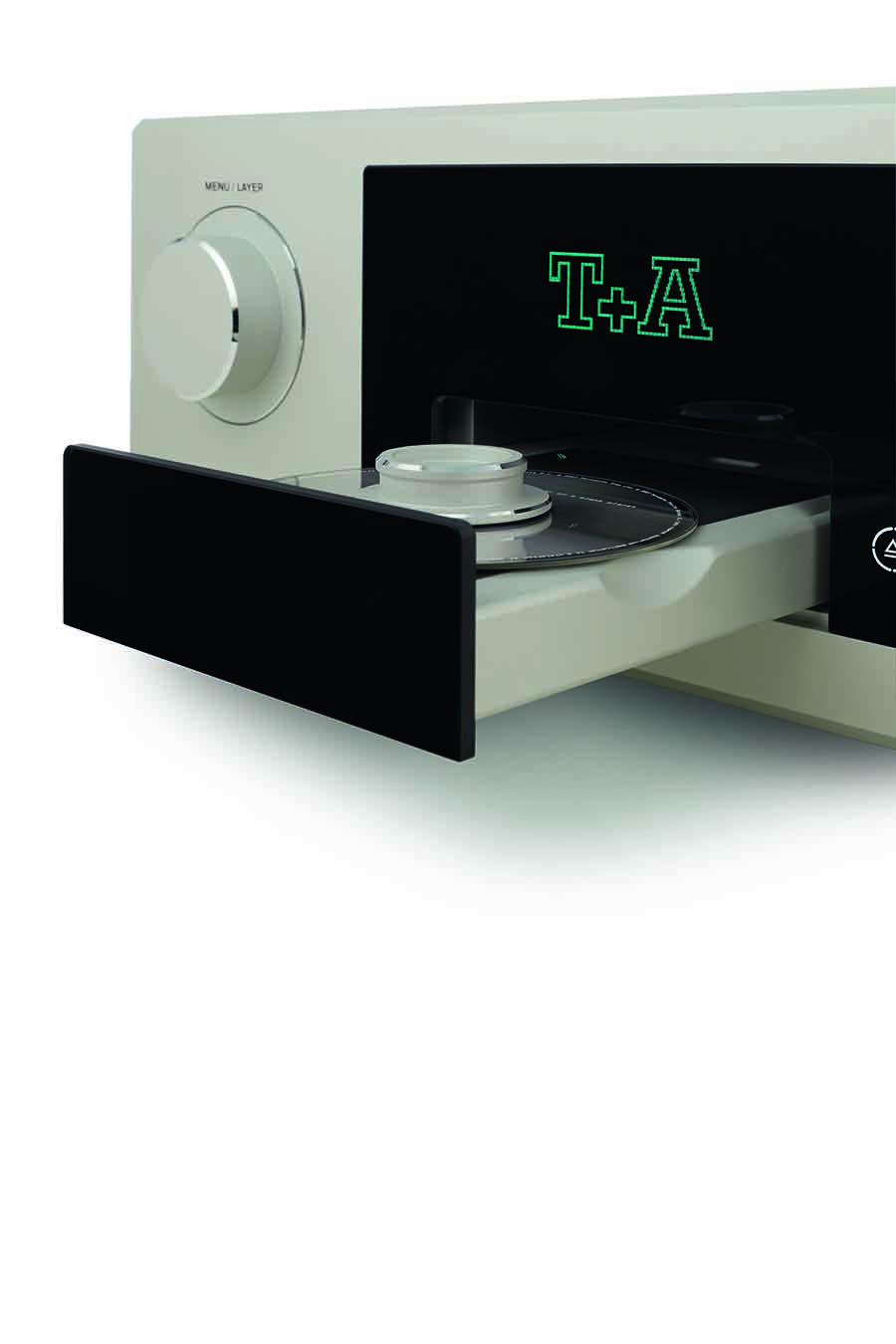 The high-res IPA Link is capable of high-speed data transfer up into the Gigahertz range. It is a proprietary connection which passes PCM and DSD data with bit-precision, together with an accurate clock. Data is not transferred in the form of packets; instead the system passes a constant bitstream of unmodified raw data. This permits reproduction of DSD signals from an SACD at ultra-high resolution.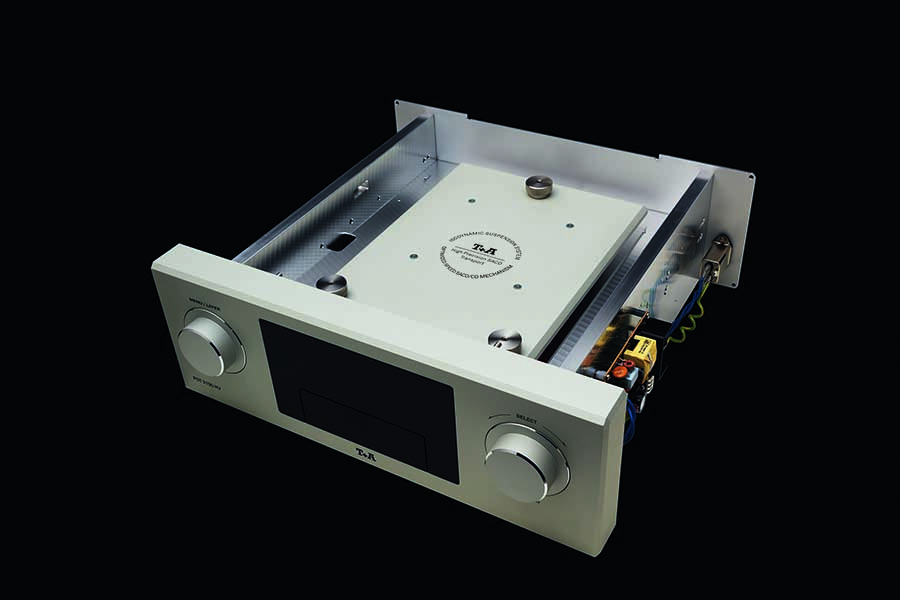 Solid Aluminium Casework
The casework of all HV models consists exclusively of solid aluminium components, some of which are machined from a solid billet; this ensures  electro-magnetic shielding. No ferro-magnetic components of any kind are included, in order to eliminate magnetically-induced distortion, which has a marked adverse effect on sound quality.
The mechanism of the PDT 3100 HV is housed in a heavy sub-chassis machined from solid metal, which provides complete shielding and isolation. All case components are made of solid aluminium and are produced to the closest tolerances using precision machines.
All new HV models are supplied in robust flight cases and will be available this month at the following prices.
SD 3100 HV                 £ 21,990.00 / € 23,400.00 / $ 35,000.00
SDV 3100 HV               £ 23,400.00 / € 24,900.00 / $ 37,500.00
PDT 3100 HV               £ 13,996.00 / € 14,900.00 / $ 22,500.00
READ MORE HIFI NEWS WITH HIFI PIG