Hifi Pig's coverage of the High End Munich hifi show has started. You can read all about it by following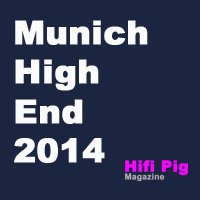 the link or clicking on the image to the right. We've got loads of pictures to add over the next few days as well as what we thought about the show.
Always popular is Linette's "Bird's Eye View" series of articles, the couple of which are now live! Don't miss it!