The Chord Company has added a new high-speed HDMI cable to its collection.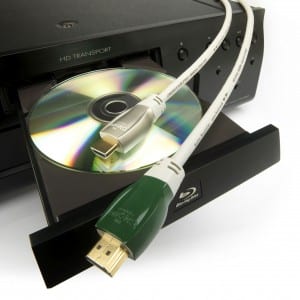 The Active Resolution HDMI V2 has a new high-performance chipset designed to bring improvements to both picture and sound quality when used in good-quality audio/visual systems. Key to the new cable's design is an improved conductor: the Active Resolution HDMI V2 now features heavier gauge conductors for all critical signal paths, employing high-quality silver-plated oxygen-free copper 26 AWG conductors.
The Active Resolution HDMI V2 is fitted with a die-cast gold-plated HDMI plug with a metal body to improve shielding.
Further features include low-loss gas-foamed polyethylene insulation, with all critical signal conductors protected with high-frequency-effective shielding.
Active Resolution HDMI V2 is now available in lengths of: 0.75m; 1.5m; 2m; 3m; 5m; 8m; 10m; 15m and 20m. Prices start at £150 for the 0.75m version.