It was with a good deal of trepidation that we embarked on this year's trip to the Haute Fidélité show in Paris and not without good reason. As I'm sure all readers will be aware the weekend prior to the event Paris had been hit by a terrorist attack that left hundreds of people killed or injured. There was a good deal of discussion at Hifi Pig as to whether we should cancel the visit, but the train and apartment were booked and we were very much of the thought that if we didn't go then the terrorists had got just what they wanted. I'm writing this preamble on the train and I must confess to feeling a little nervous about the whole venture. However, the people at Haute Fidélité and a number of the exhibitors we know well were determined that the show must go on and so who are we to cry off when we are promised a great line up of kit and a weekend of musical enjoyment.
I don't want to go into the whole "this sounded great, this sounded crap" scenario with this write up of the show as I think it took a great deal of courage for Haute Fidélité to go ahead with the show and for the exhibitors to turn up. It's also good to see that a large number of the public turned out for the event.
Yes, there was a little extra security at the front door with everyone getting searched, but this was neither intrusive nor any kind of hassle. 
Devialet 
Let's face it, a Hifi Show in Paris without Devialet, for they are based in the city, just wouldn't be complete and this year, as we saw at the High End Munich show earlier in the year, the French company has continued the expansion of their range with the Phantom loudspeakers and new software updates, including a highly configurable phonostage which we were lucky enough to have a play with earlier in the year.  
Of course the Phantom's were in evidence in the static display, but the main event at Haute Fidélite was a full set up of the Expert 400 monobloc amplifiers driving a pair of the legendary B&W Nautilus loudspeakers. We had heard this same set up at Munich earlier in the year in a private session and again, here in Paris, we were not disappointed.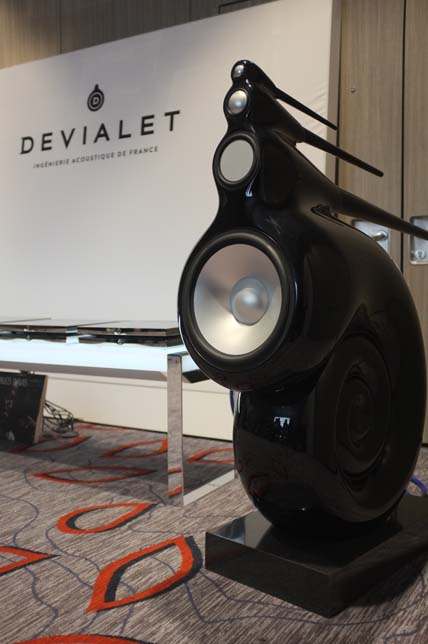 Devialet also had a rather splendid looking pair of their amps in a fetching copper colour…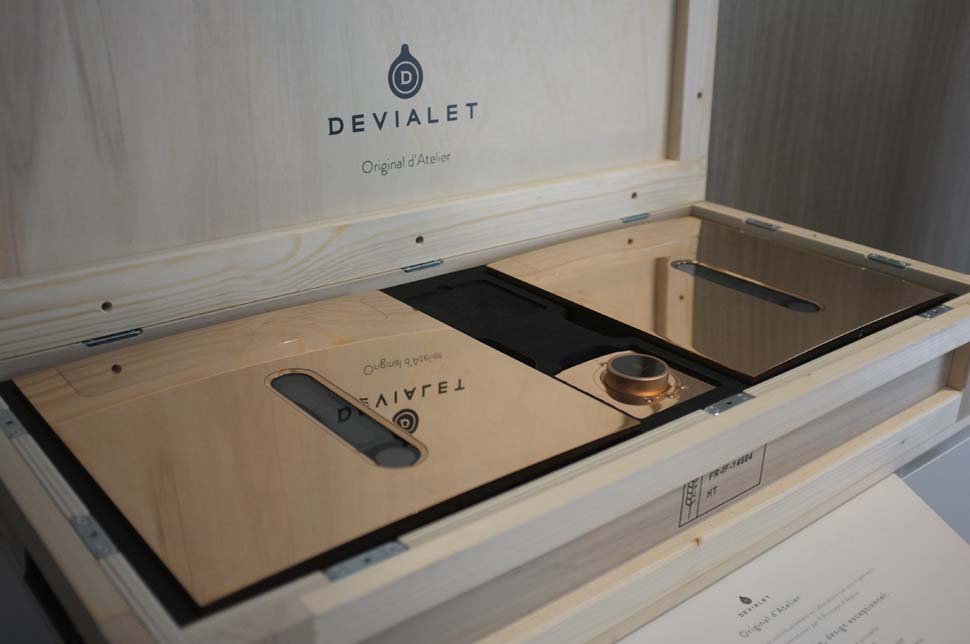 DEA International 
PMC loudspeakers were very much in evidence in Pascal Tokatilan's room and also were a variety of kit from MicroMega (not sure why this brand isn't more well known in the UK). There was a Thorens turntable (TD203) with the new unipivot arm.
Highlight for us was the Avantgarde Duo XDs getting an airing with Armin Krauss (Below) from the German brand playing some great tunes to a thrilled audience.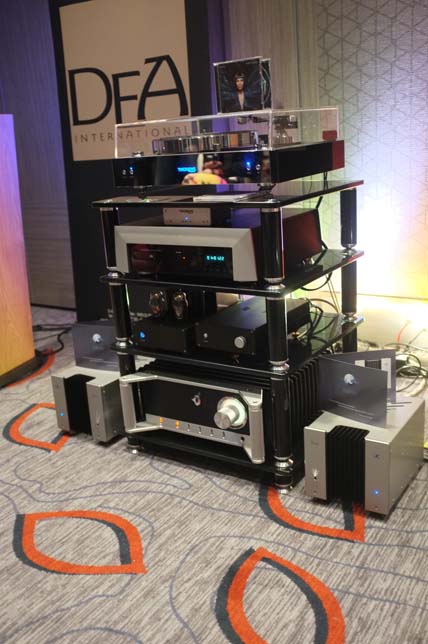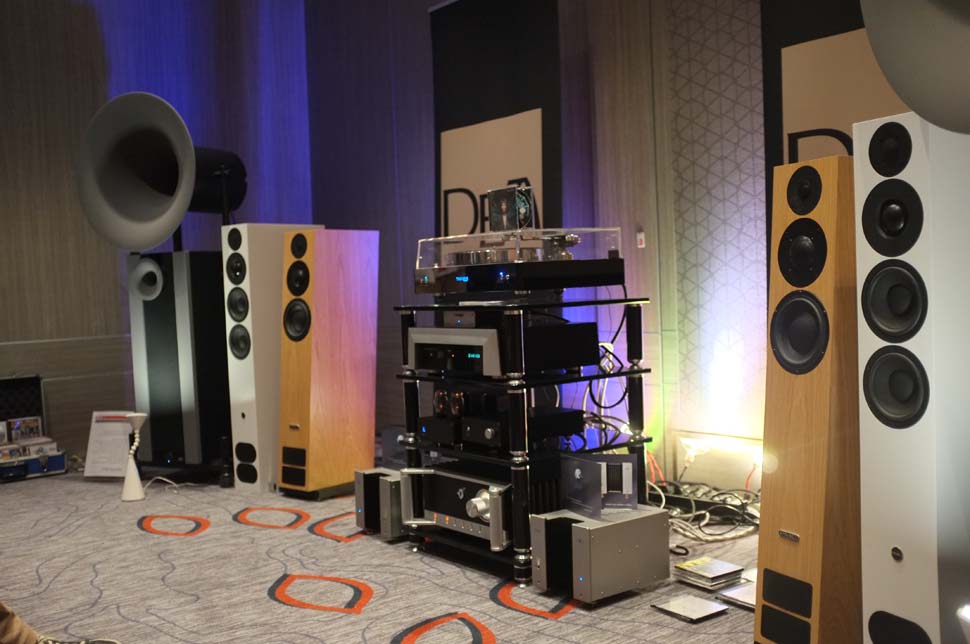 Davis Acoustics 
A French hifi show without Davis acoustics is pretty much unthinkable and this is another brand that deserve to do better across the water than they do.
There were the relatively bijou floorstanders in the form of the Matisse Signature and the Cezanne HD.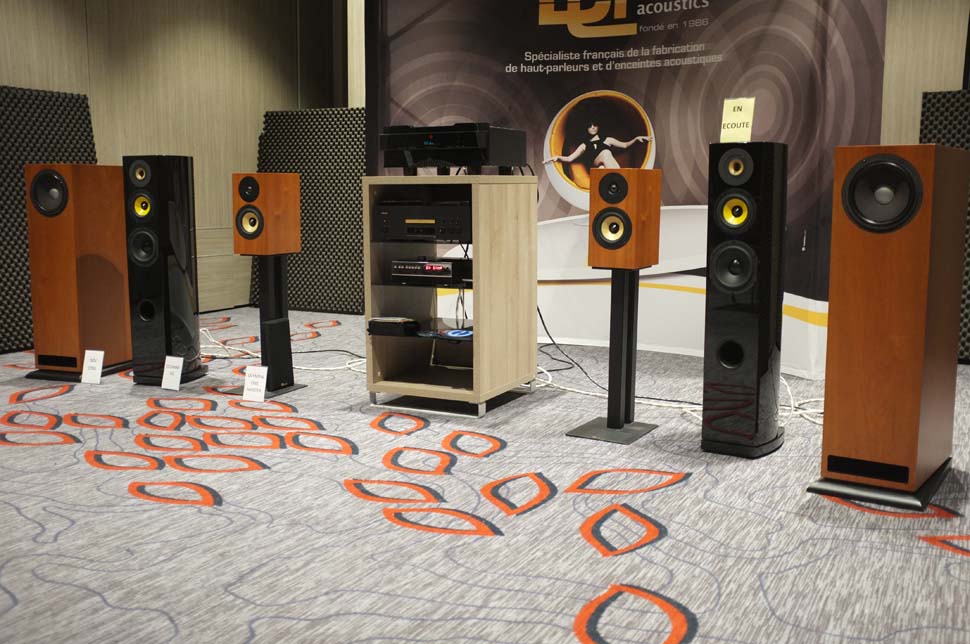 Jadis Electronique 
Another French brand but this time one with a good following in the UK and beyond. Understandably this room was busy with the company presenting their new integrated amplifier (I88) s well as the JA80 MKII.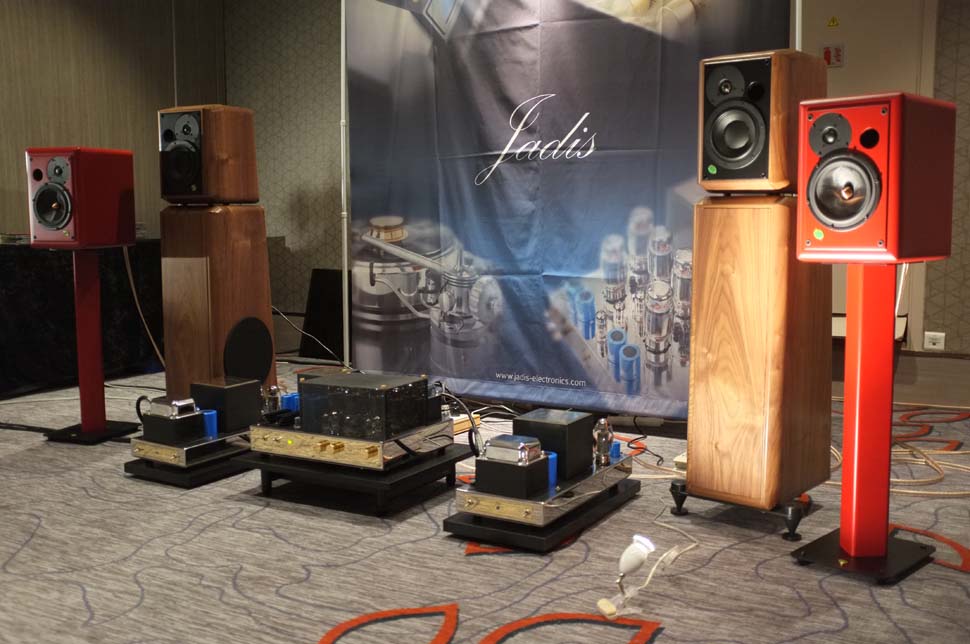 Tunes were played on the Jadis Thalie (which looks rather splendid) and the Orphée CD player along with the JS1 MKIV DAC.
Speakers were from ASA with their Monitor Baby, Monitor Standard, Monitor Pro and Grand Monitor Standard being used during demonstrations.
JFF Diffusion and PE Leon 
The new Maestral floorstander was being used in this room along with the Quattro R+. Electronics were from YBA and mains conditioning by Torus. Digital signals were coming from the Heritage MP1000Se server.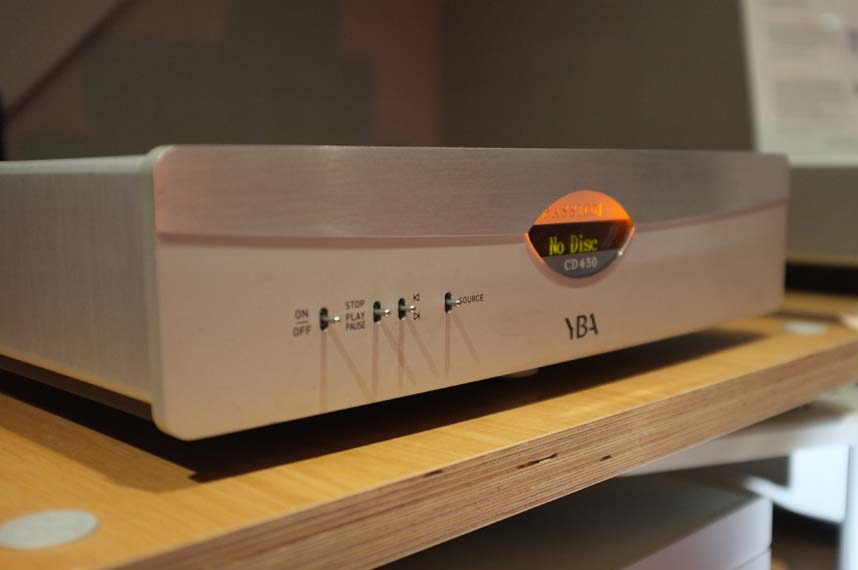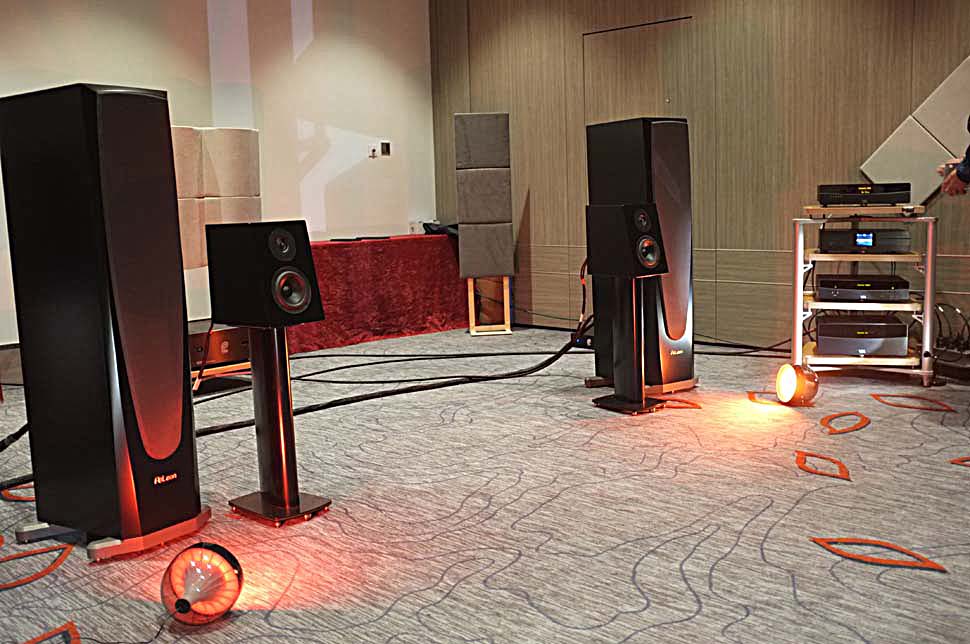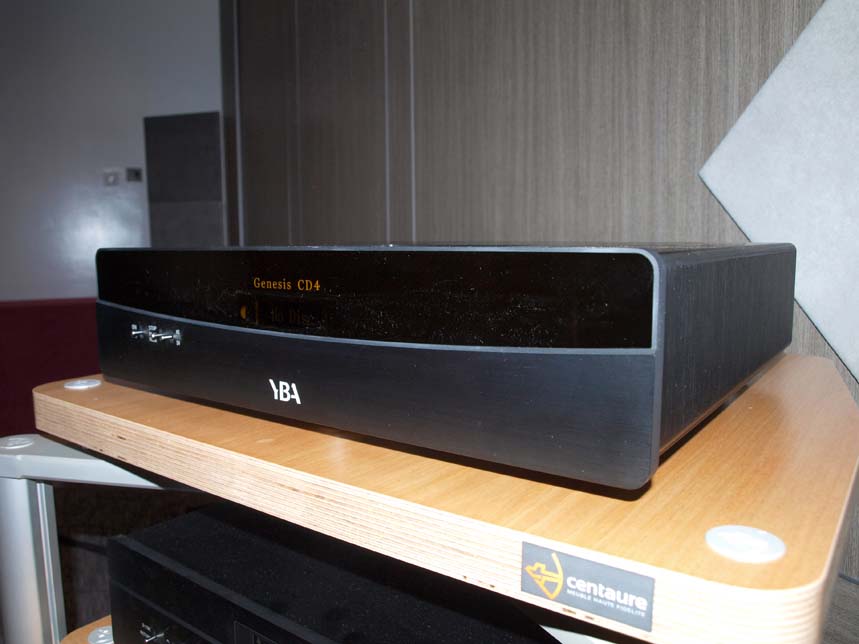 Fusion Acoustic
Great looking room this but we missed the window for the dem. David Rio was a great host though and the kit included the Gryphon Audio Diablo 300 (I really want to hear one of these in the main system) that had the phonostage included, the DAC One and the Pantheon loudspeakers. The analogue source was a beautiful looking Garrard 301 with a Tri Planar MKVII Carbon SE. Other kit in the room included SRA racks, Meitner and Reed.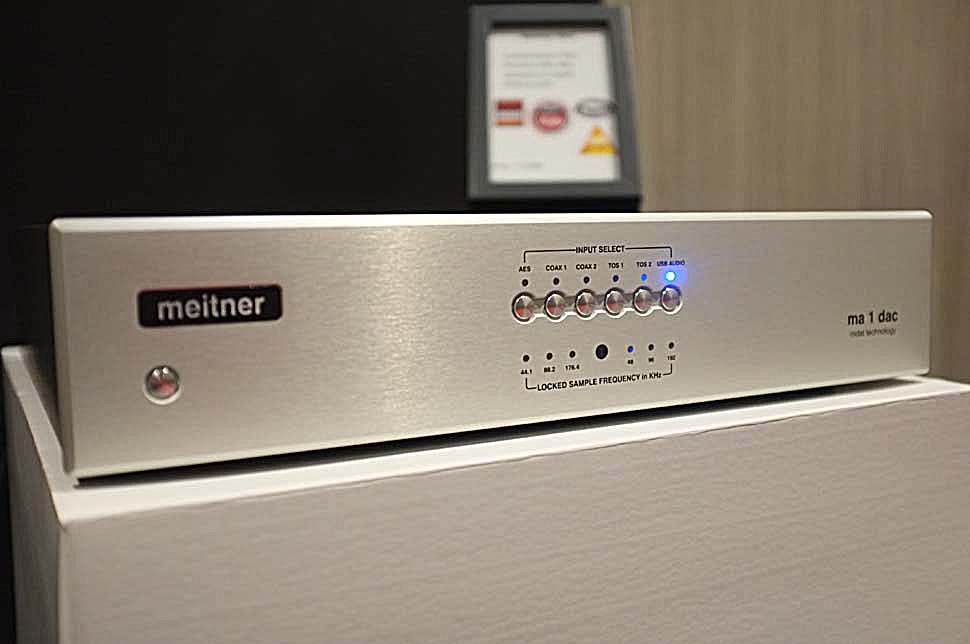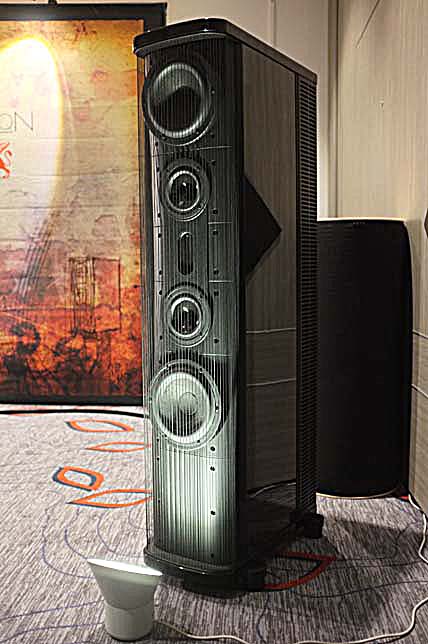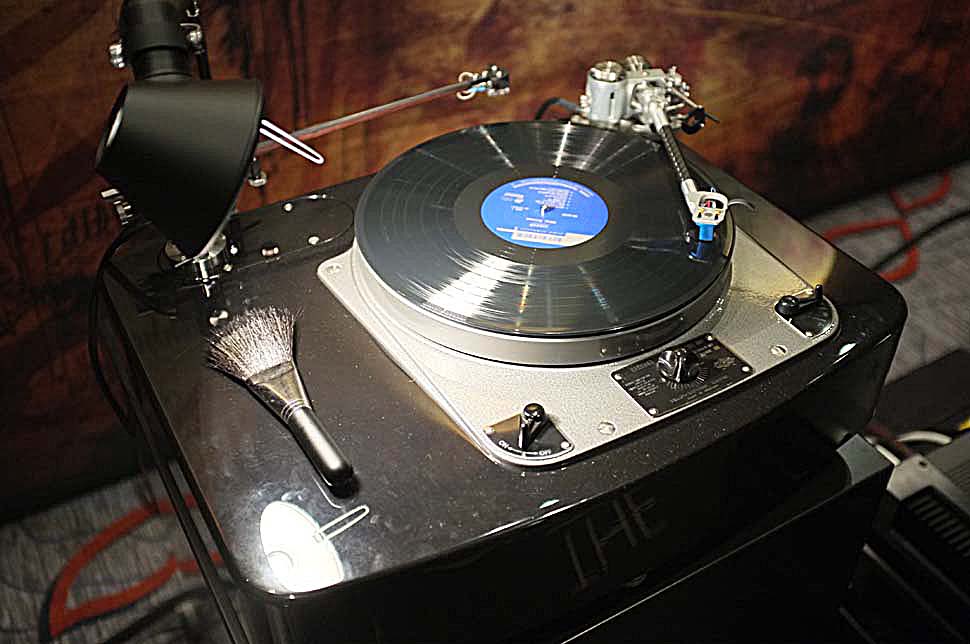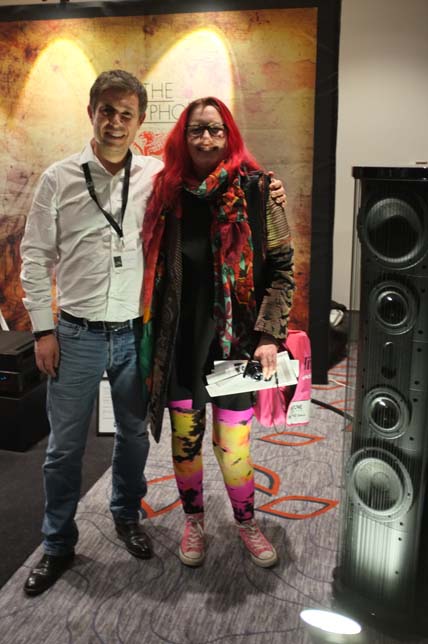 Plaisir Audio 
German electronics from Octave in the form of the V80SE with the KT150 valve and the Jubilee pre and monoblocs. Focal supplied their new Sopra (used with the V80SE) loudspeakers and Utopia Stella with the Jubilee electronics.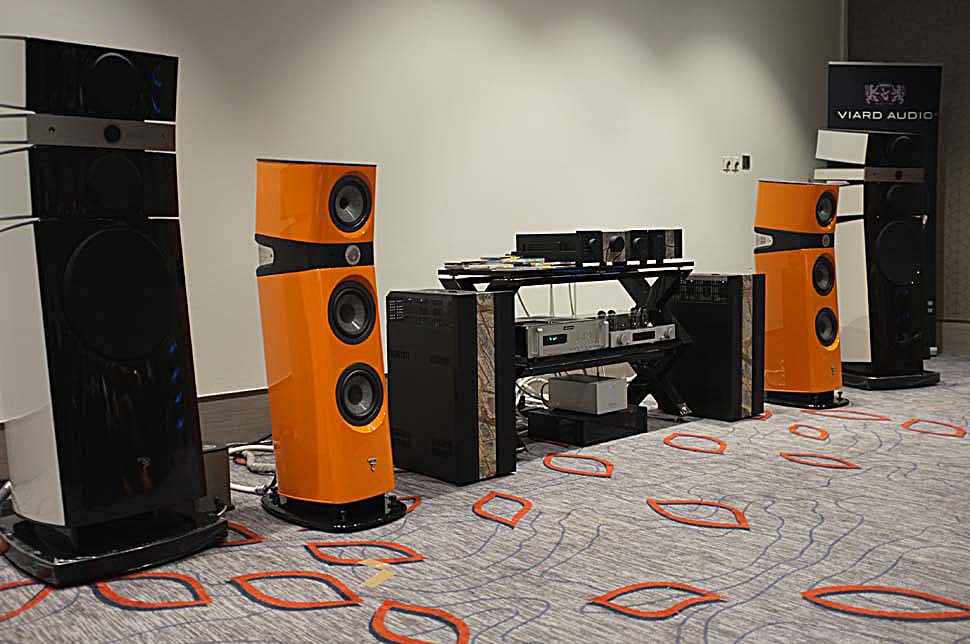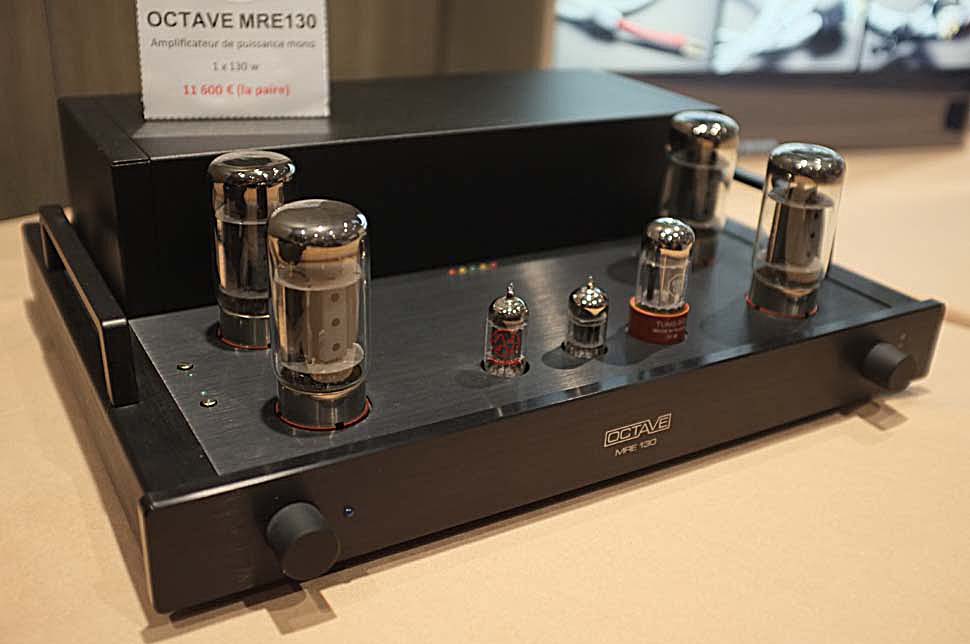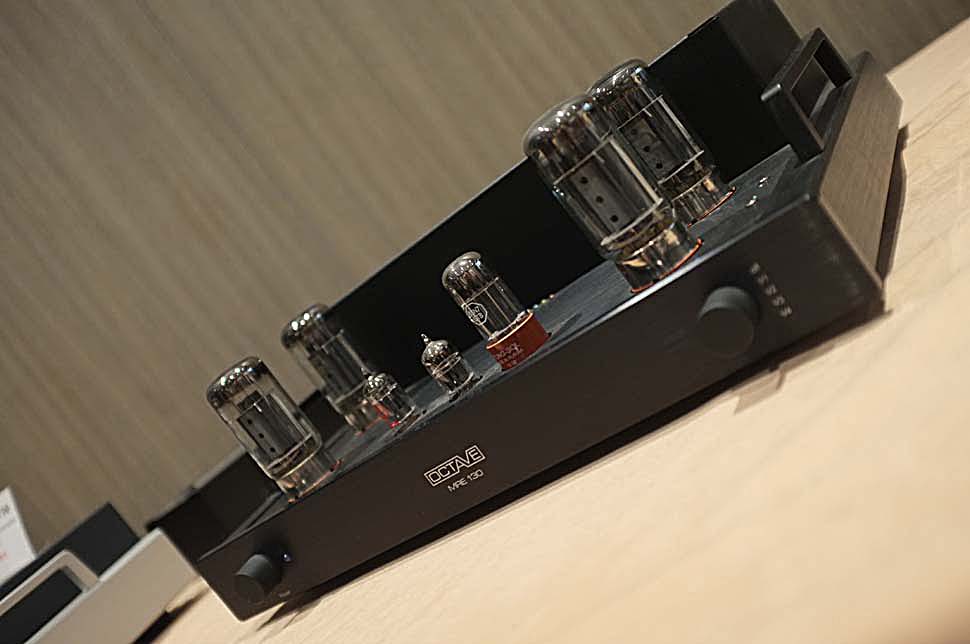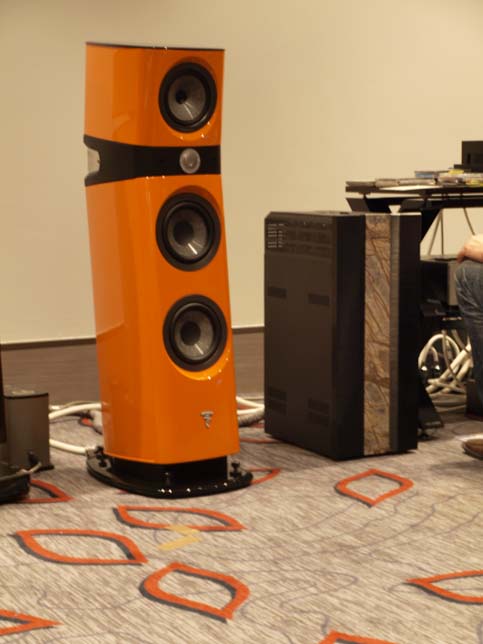 Epectaz 
Estelon loudspeakers looking rather marvellous along with Japanese Electronics from Technical Brain…not a brand I've come across before. The SOtM DAC and server supplied the zeros and ones and cables were supplied by High Fidelity Cables. A Luxman turntable provided some analogue tunes and Luxman amps were on display too.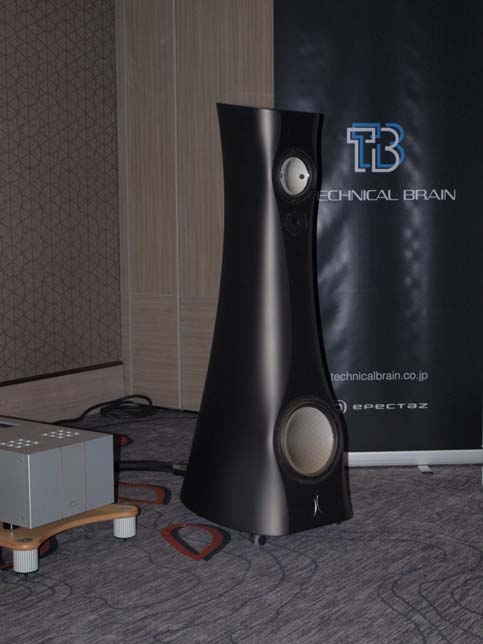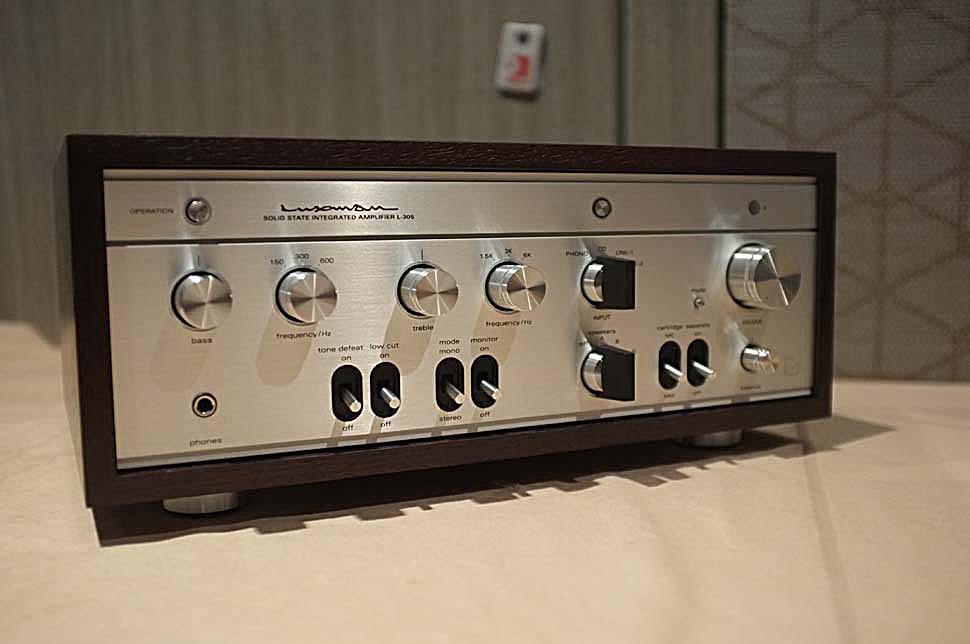 Elite Diffusion had a good selection of CDs available for visitors to the show to buy plus a good range of accessories from Audioprism and the lovely looking and dinky iFi Audio electronics.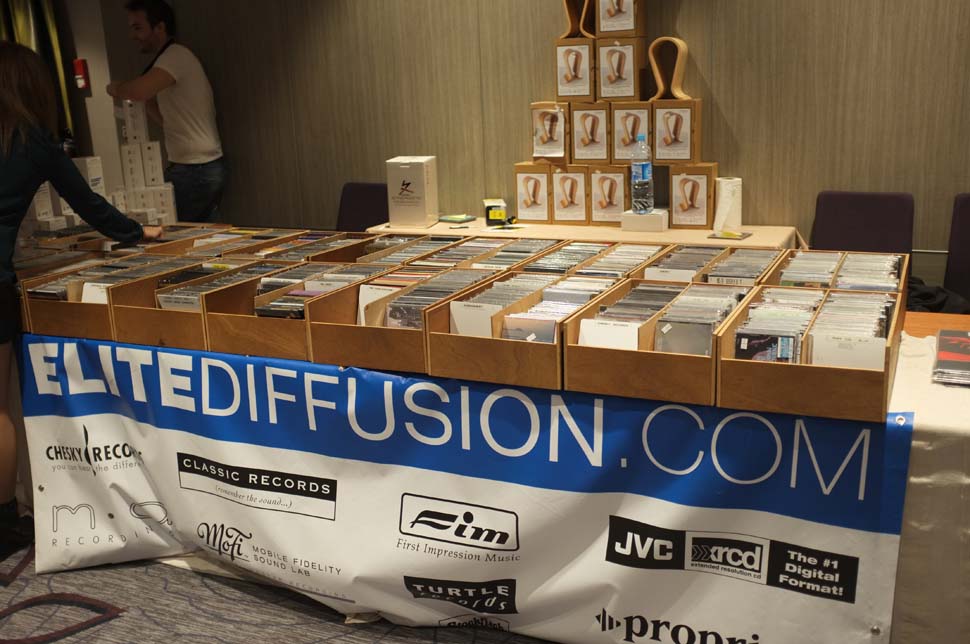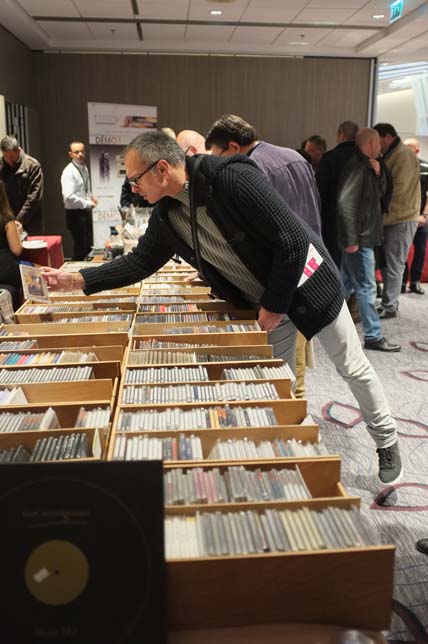 Conceptas and Les Architectes du Son also had static stands which was a bit of a shame really as it would have been good to be able to have had a listen to some of the great looking kit from Transrotor (turntables), cables from O2A, electronics from AVM and Lua as well as loudspeakers from Quadral. As usual Pierre Lagrange and Anna Robathin (O2A) were both very accommodating and absolutely charming as was Décia Bel Ange from Conceptas. Congratulations on your recent marriage Anna, from all at Hifi Pig. STH Audio had a load of cables from Stealth Audio Cables as well as the preamp from Bespoke Audio.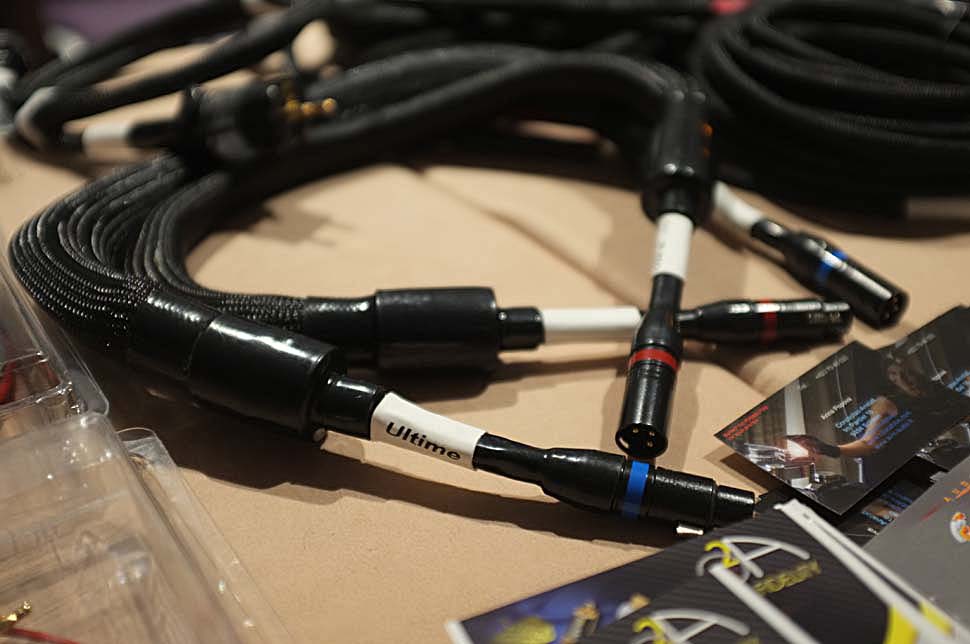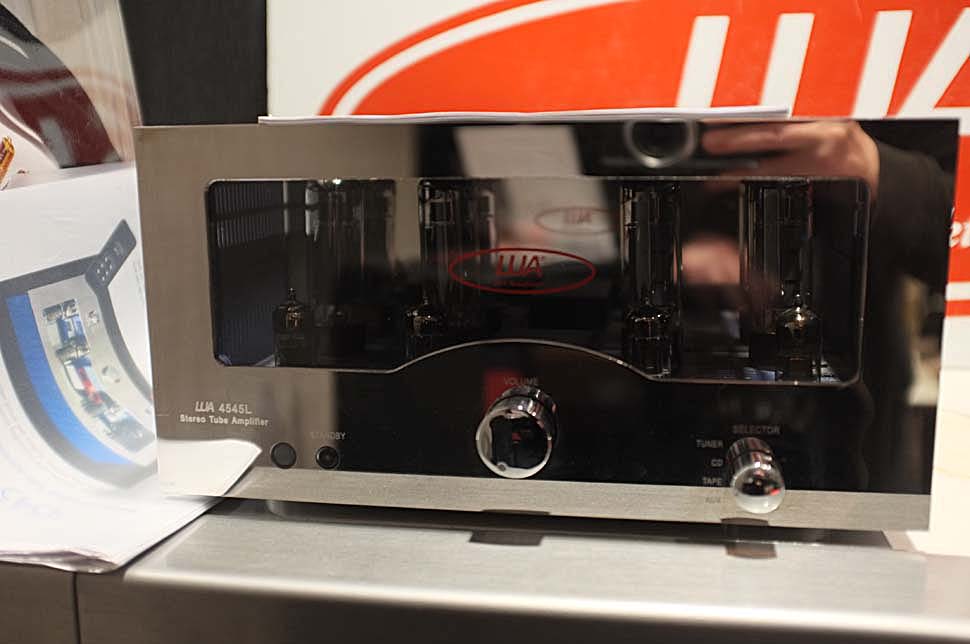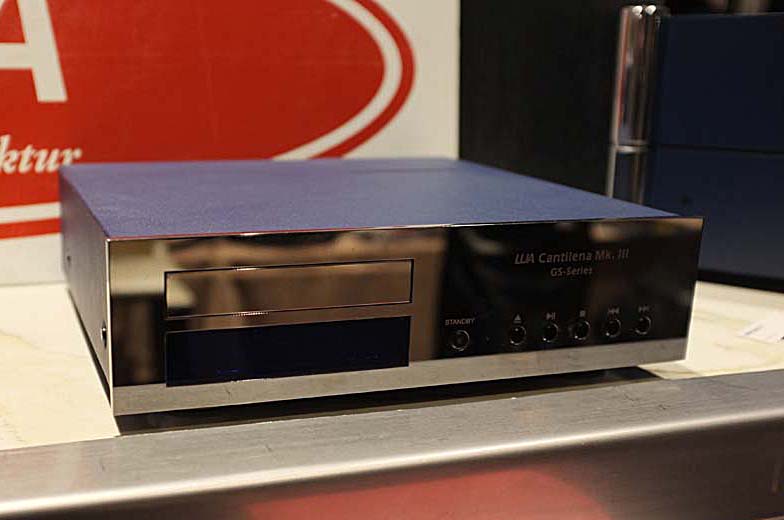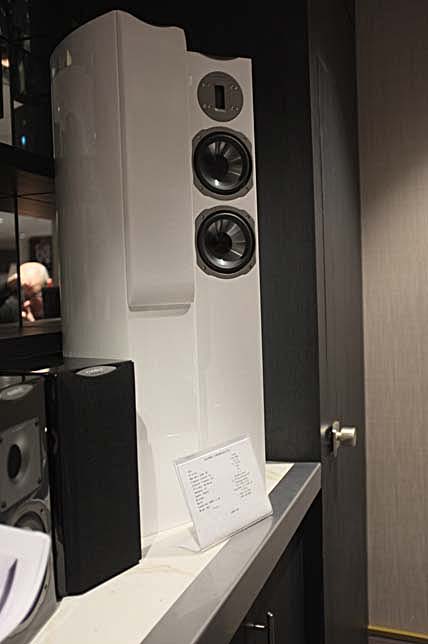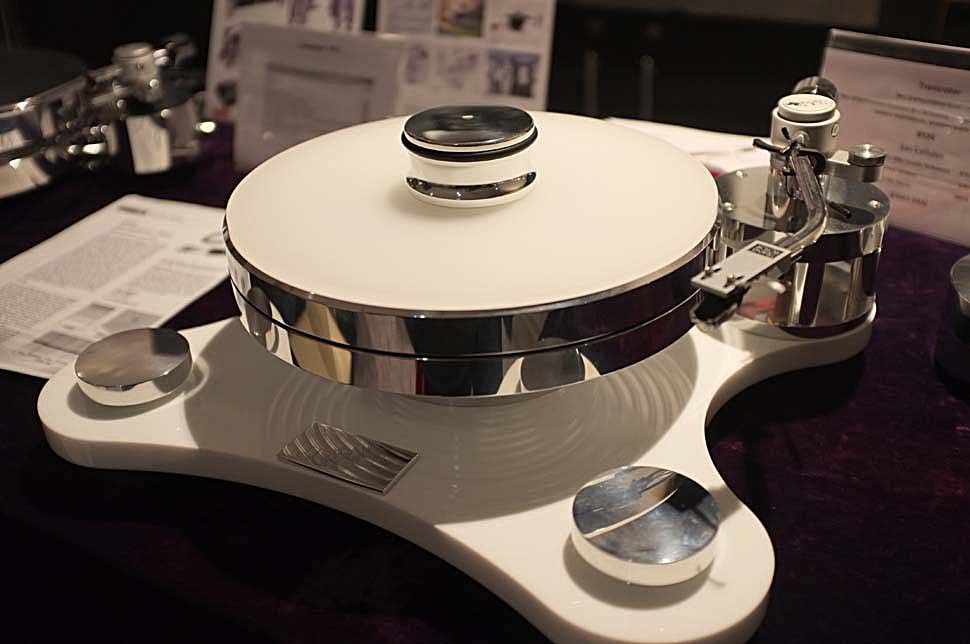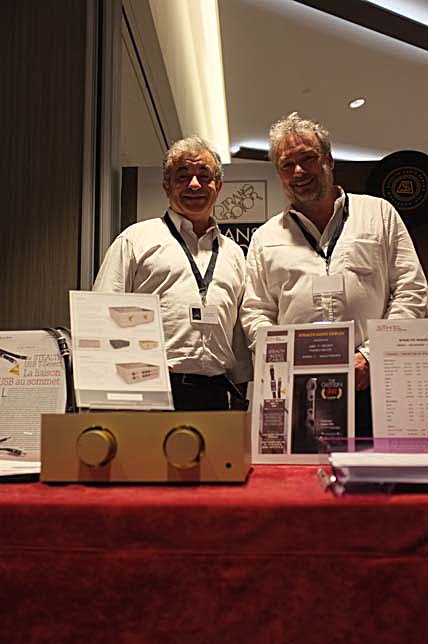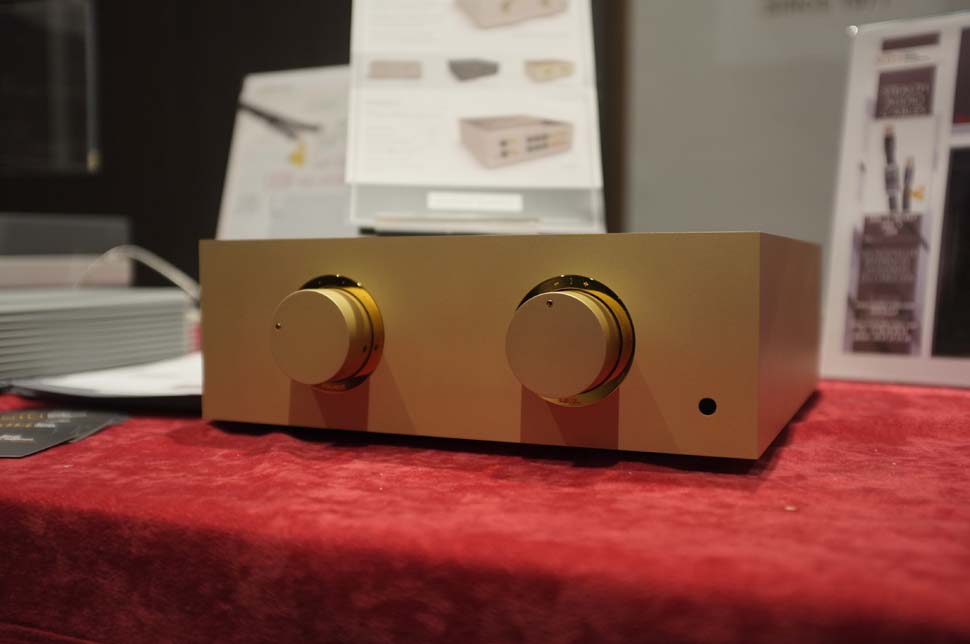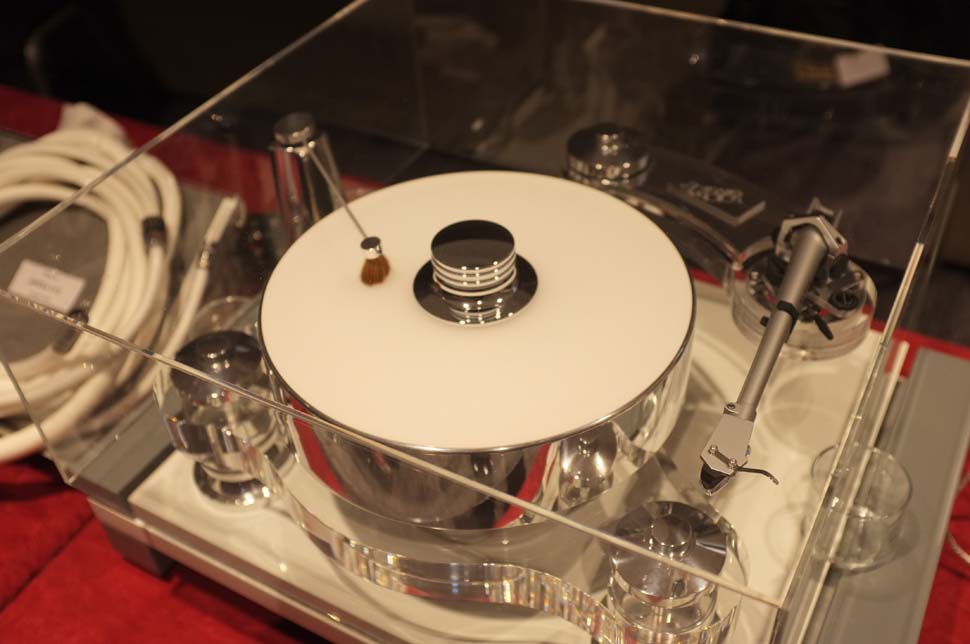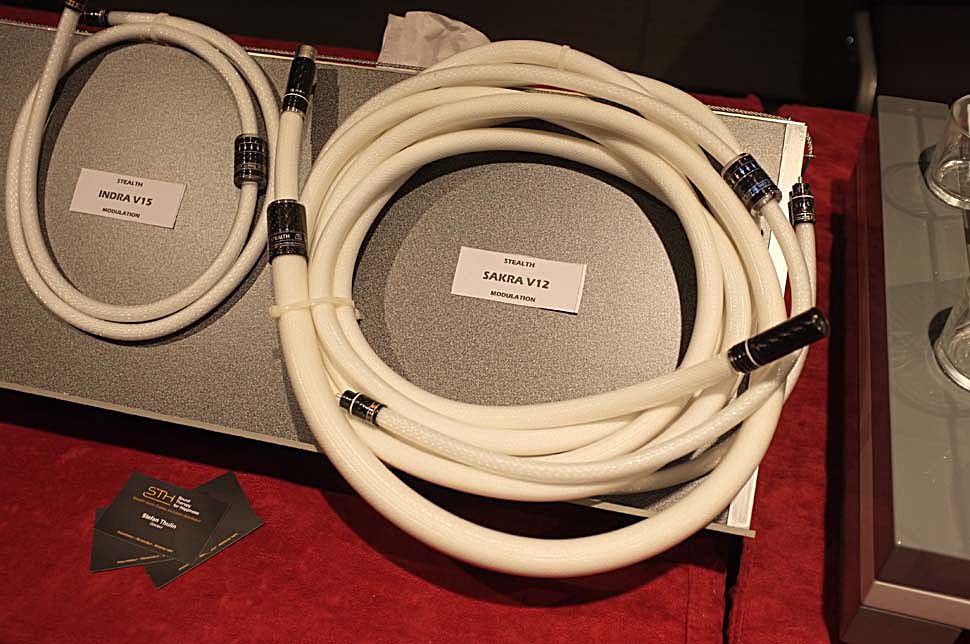 Tec's Art had some great gear on show too and again it would have been cool to have been able to hear some of it in action rather than stood looking pretty and not saying much for itself. From Audia Flight there was the new FLS1 pre/DAC/server and FLS4. Other brands on the stand were Grandinote, Mastersound, and Angstrom Research plus room treatment from Astri Audio and Haverkamp and some speakers by 18 Sound. More vinyl here too but well resisted.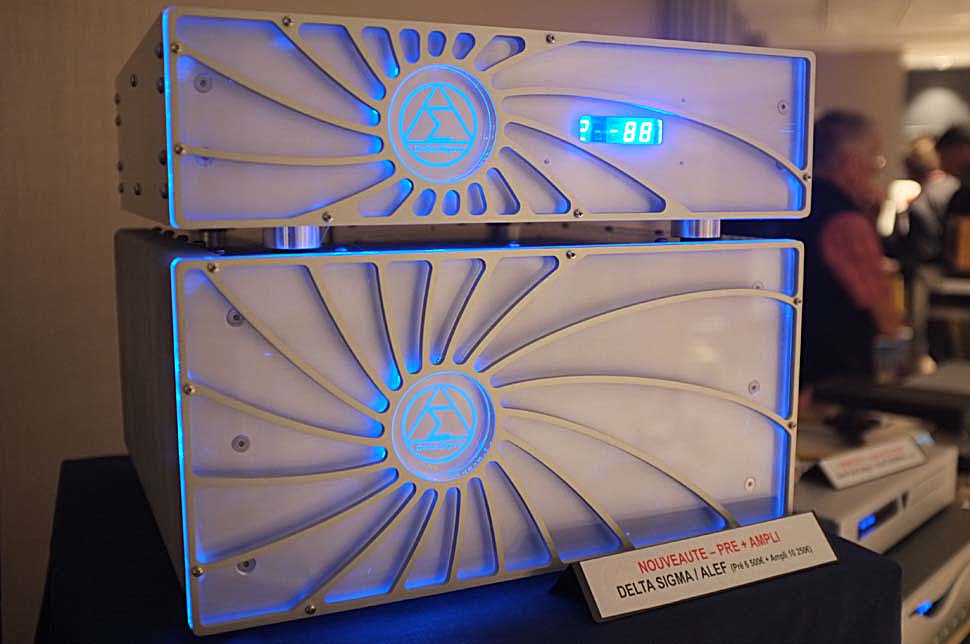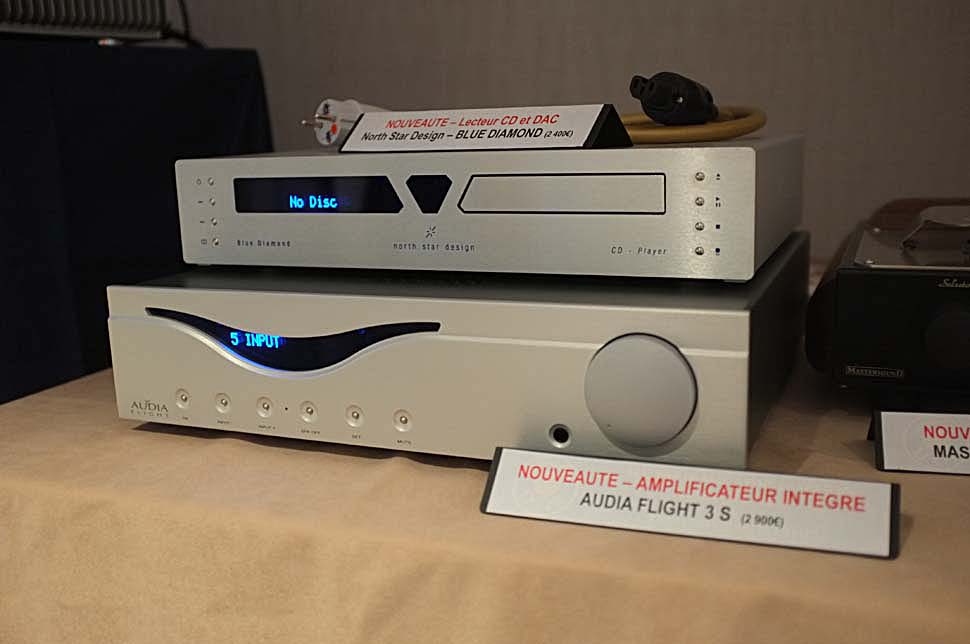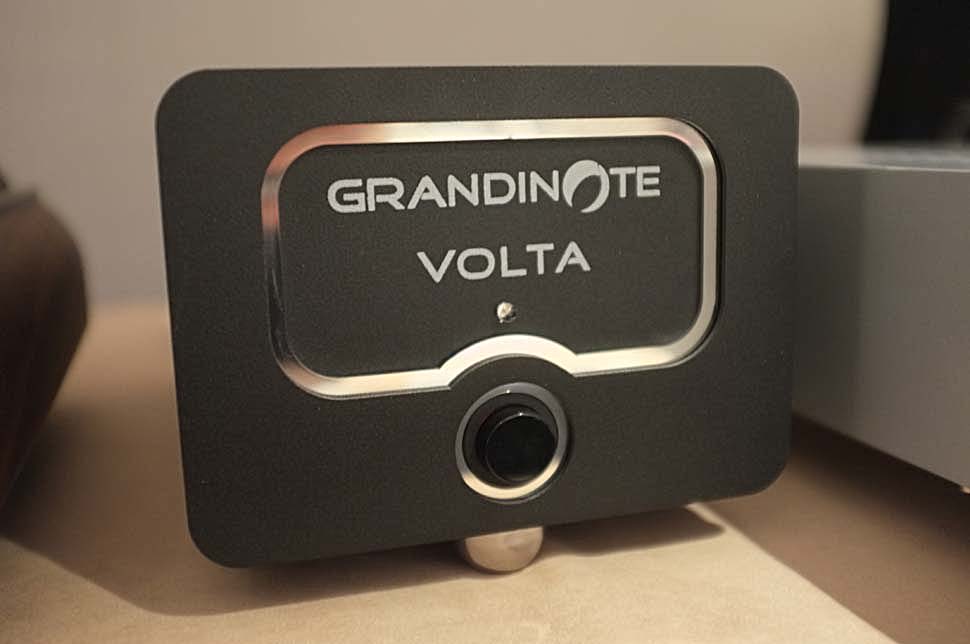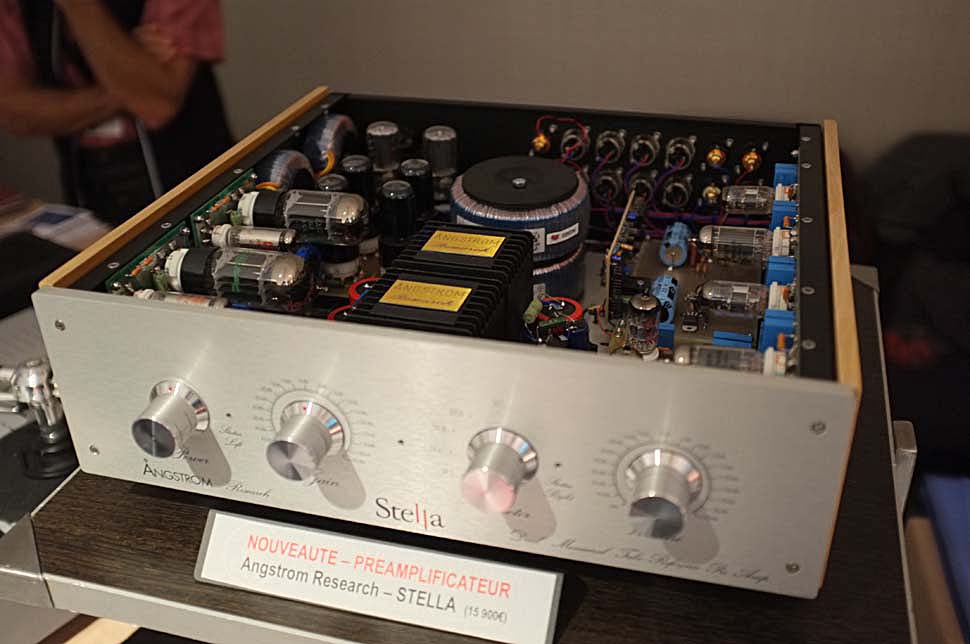 Telespatiale/Ming Da France were displaying the Ming Da MC80-AS monoblocs and a new version of the MD805. Had a great conversation with the lovely David Vong of Ming Da france (Pictured).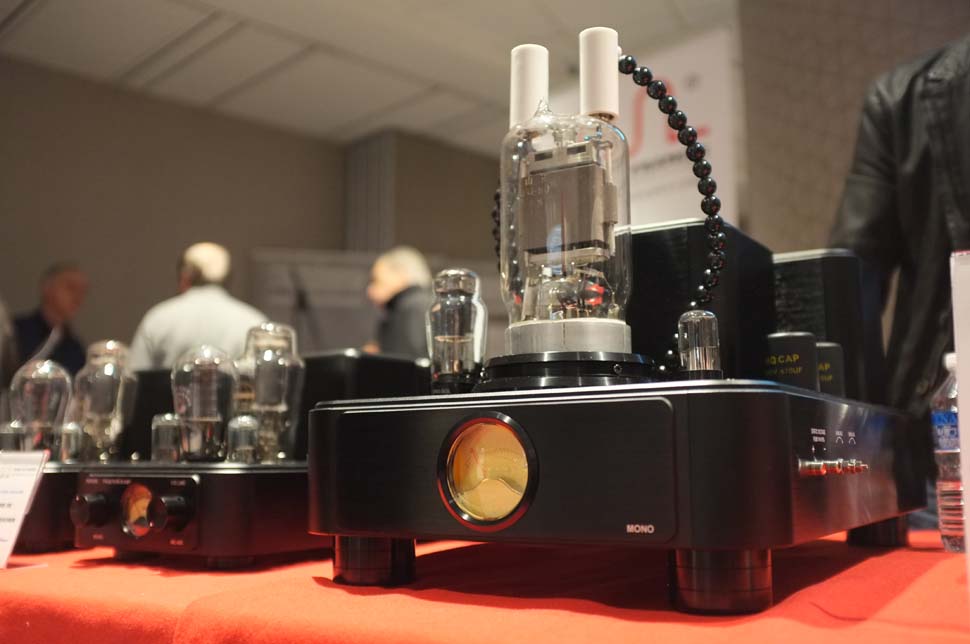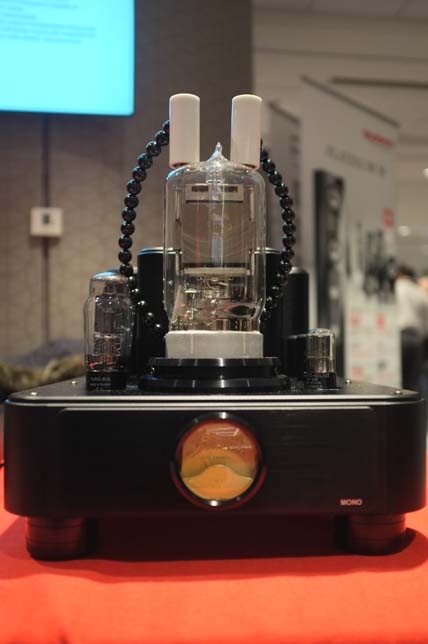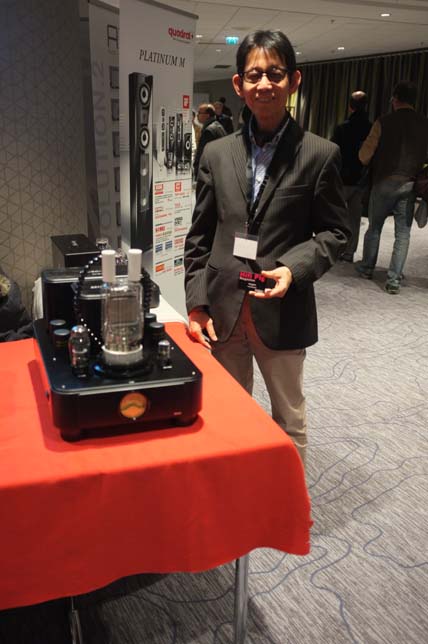 Exclusive Audio
It was good to see a few British brands in evidence in the main system that Exclusive audio were demonstrating with the cartridges being from Edwards Audio, Welsh brand Leema Acoustics and cabling by Black Rhodium…other cables were by Studio Connections. The turntable for the main event was from Acoustic Signature with preamplifier and amplifier coming from German brand Fonel. Loudspeakers were Xavian.  Static displays in the Exclusive Audio room included turntables from Scheu Analog, Soulines and Edwards Audio .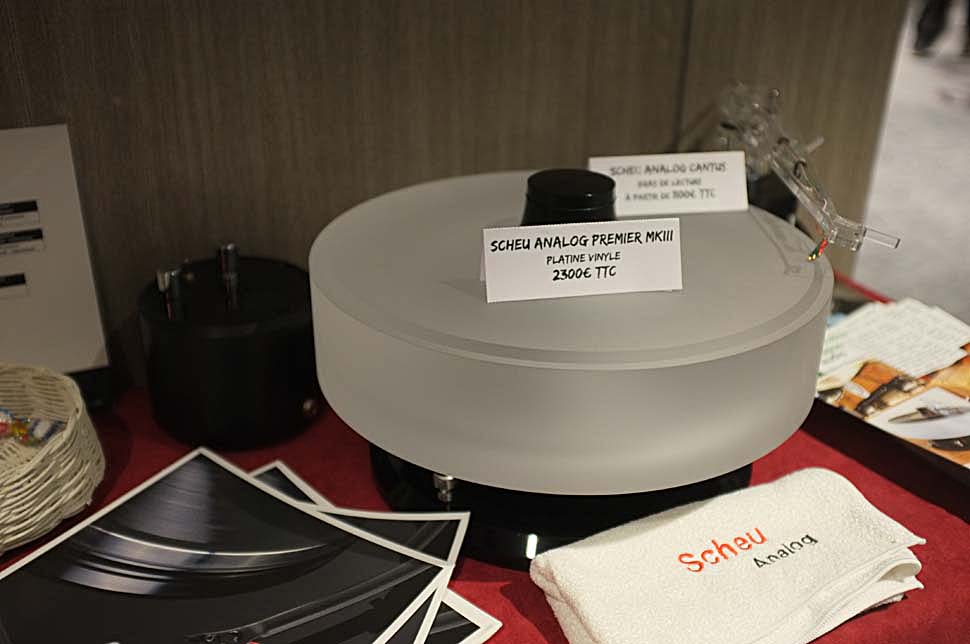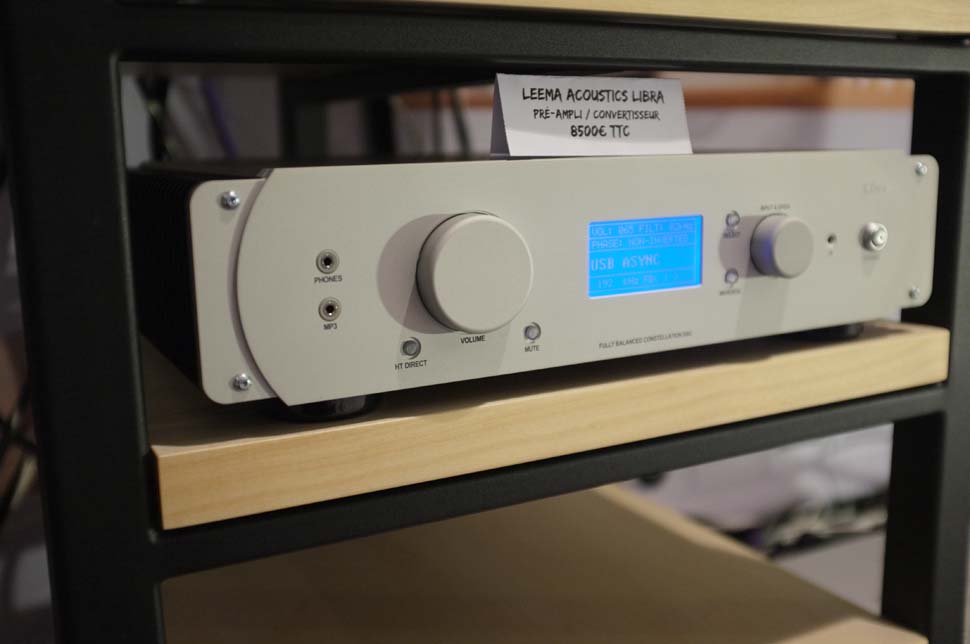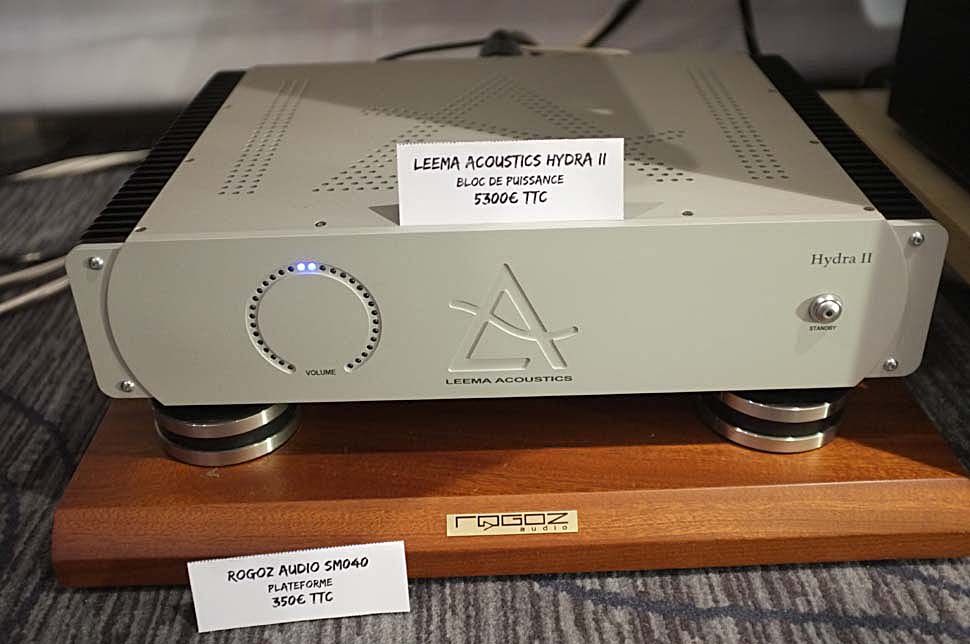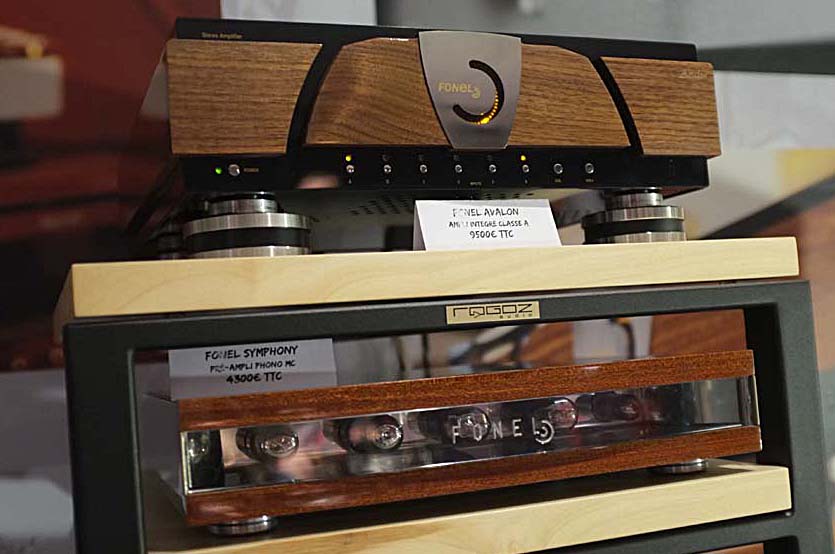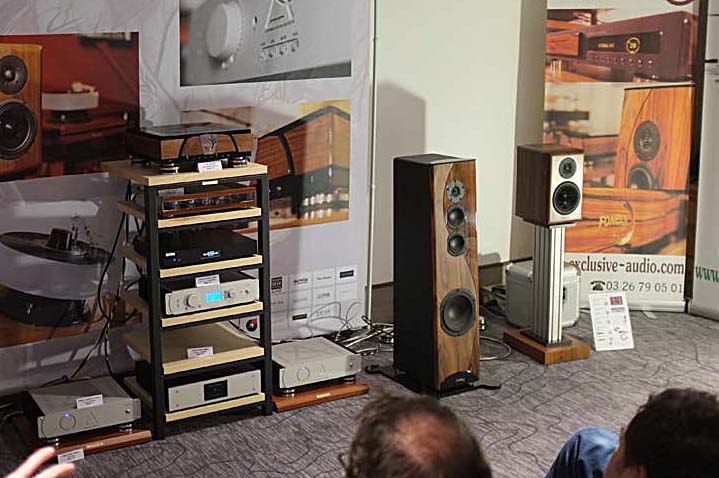 Audio Prestige et Vintage 
Now these guys are based not far from where we live in the Breton town of Quimper and so it was good to see the Gwen ar Du flag represented here in Paris. Today they had TAD kit in the form of the Compact Evolution One CE1 and the Reference One R1 loudspeakers. The lecompact disc spinner was the TAD D1000 with amplifiers being supplied by Bel Canto, in this case the Black ASC1 preamplifier/server/DAC and the MPS1 monoblocs. Cabling was supplied by Synergistic research with mains conditioning being Epure. This room was absolutely packed on the Saturday!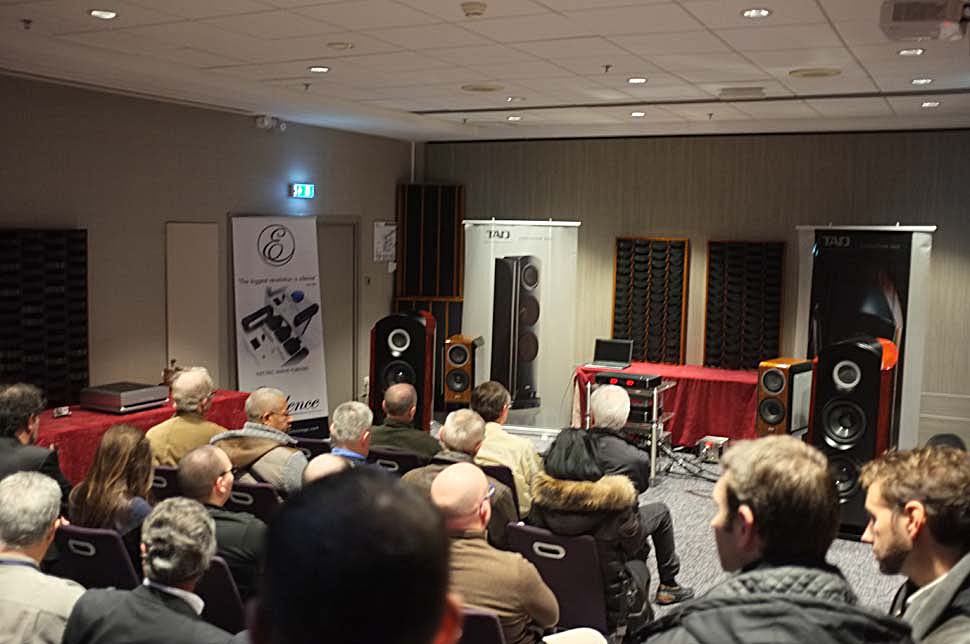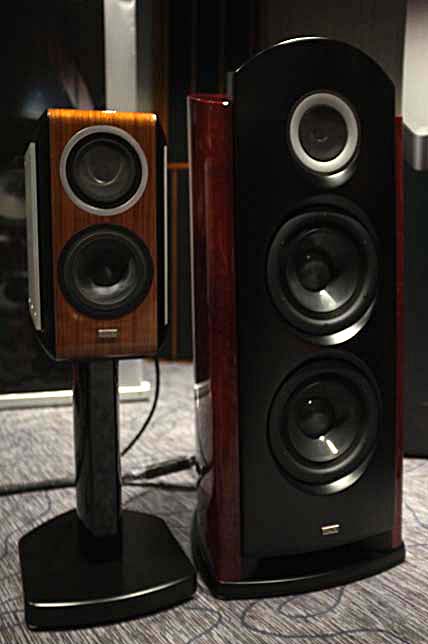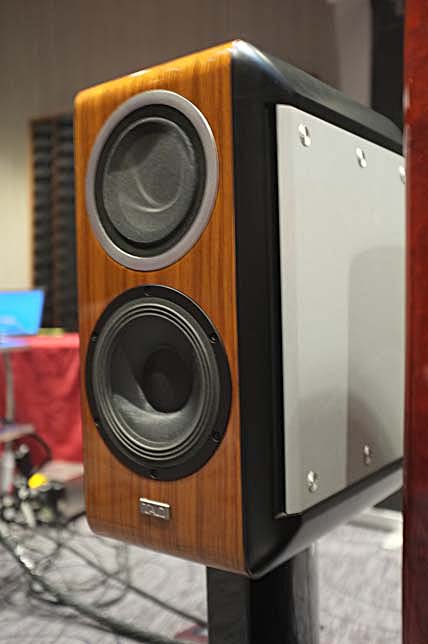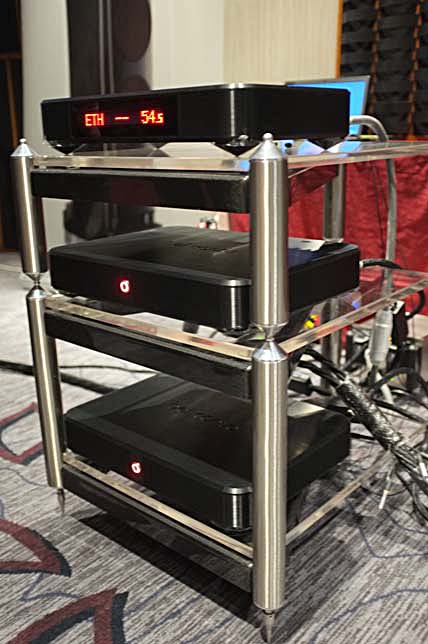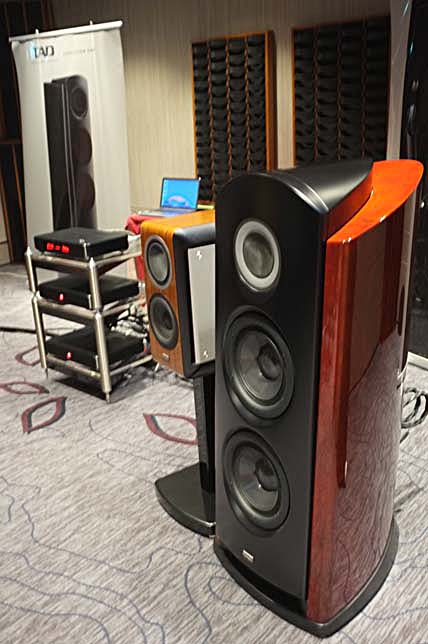 Leedh and Swissonor
Gilles Milot has to be one of the nicest people involved in hifi anywhere in the world and it's always a great pleasure to meet up with him. For those not familiar with Acoustical Beauty and the Leedh brand, they are the makers of the Leedh E2 loudspeakers that we were lucky enough to review some time ago…and which still remain one of my personal favourites at any price. Now with a pair of the fully functional 20.1 bass units they are even better and we've heard the duo a good few times now. Linette nd I were saying that when we eventually downsize in a few years, it is likely that the Leedh E2 will form the noise making bit of the system…they really are that good in my opinion.
Along with the distinctive E2 loudspeakers we had a Thorens TD160 turntable by Swissonor along with their own valve phonostage. Amplification was a new transistor based amplifier made by Gilles Milot (we were present in St Brieuc a few weeks ago at the world premier of this amp). When not spinning vinyl the tunes were supplied via a Surface Pro.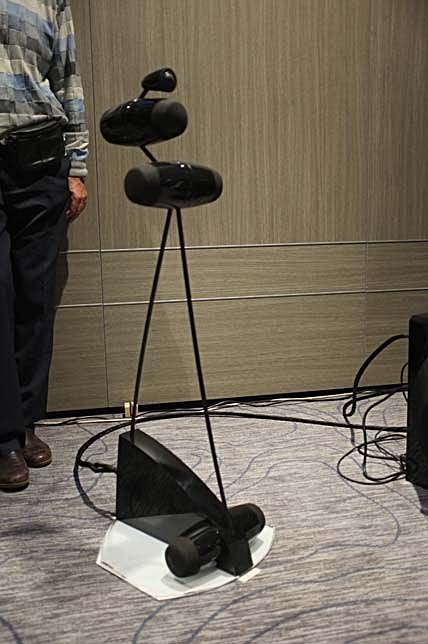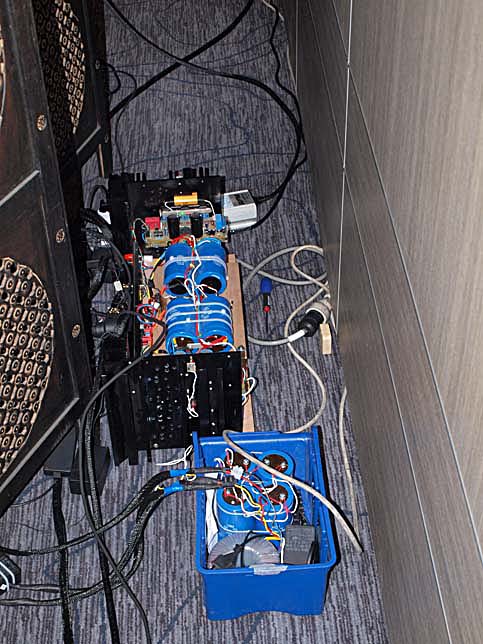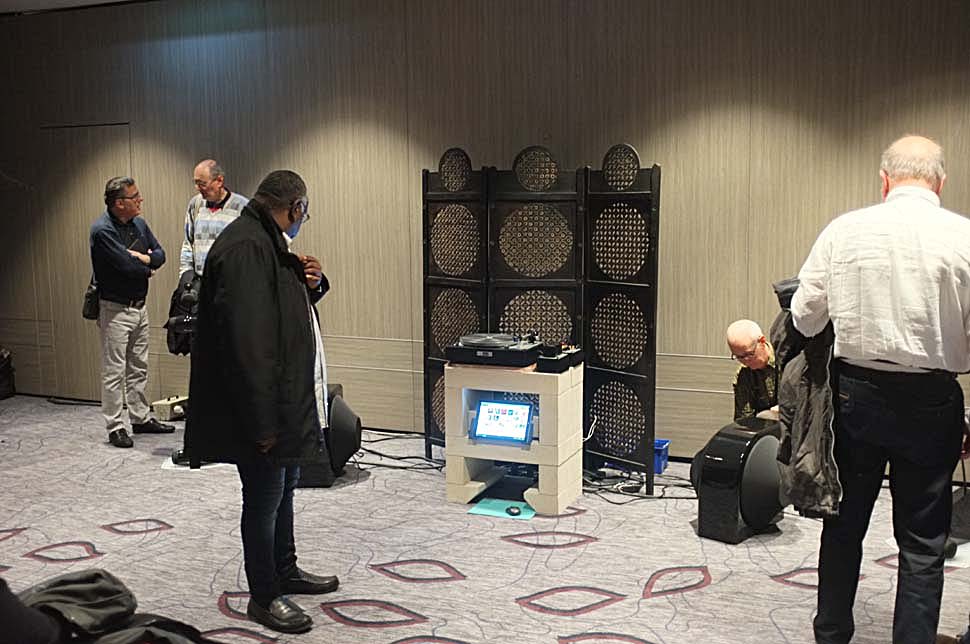 Linette and I were kindly invited out for dinner with the guys from the forum Living Leedh and had a great night discussing all manner of hifi related topics.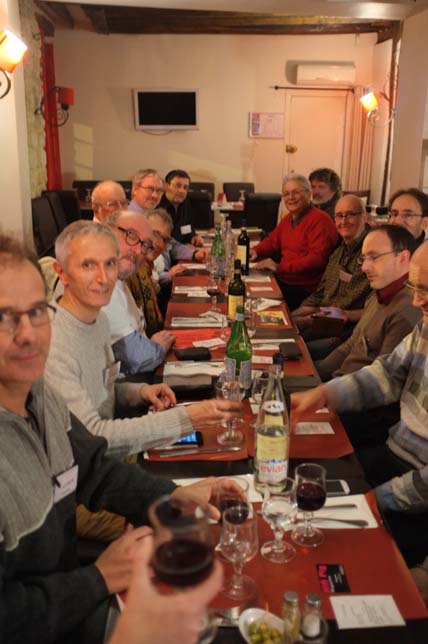 Audio Focus 
Bel Canto electronics and Thiel loudspeakers in this room…surprisingly. Two different sources were in evidence in the guise of the Bel Canto REL Stream and an Aurender N100. Digital to analogue conversion and amplification was again by Bel Canto with their DAC3.7 and REF600M amplifier…all feeding a pair of Thiel Tower 1 loudspeakers. The room had been "treated" with products from Synergistic research who also supplied cables, with mains filtration being the Epure unit…really must get to play with one of these!
Also getting an airing in this room was Russell Kaufman's Russel K loudspeakers.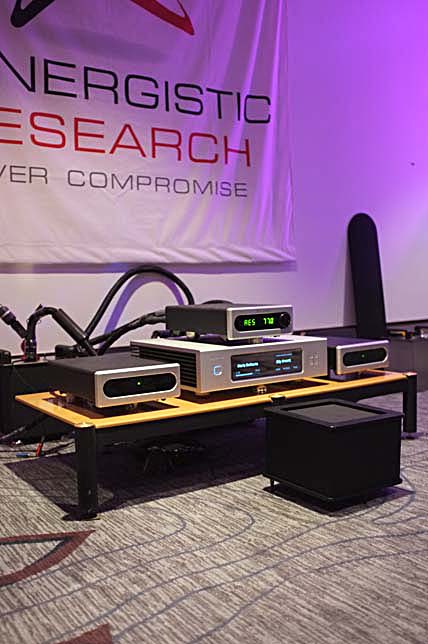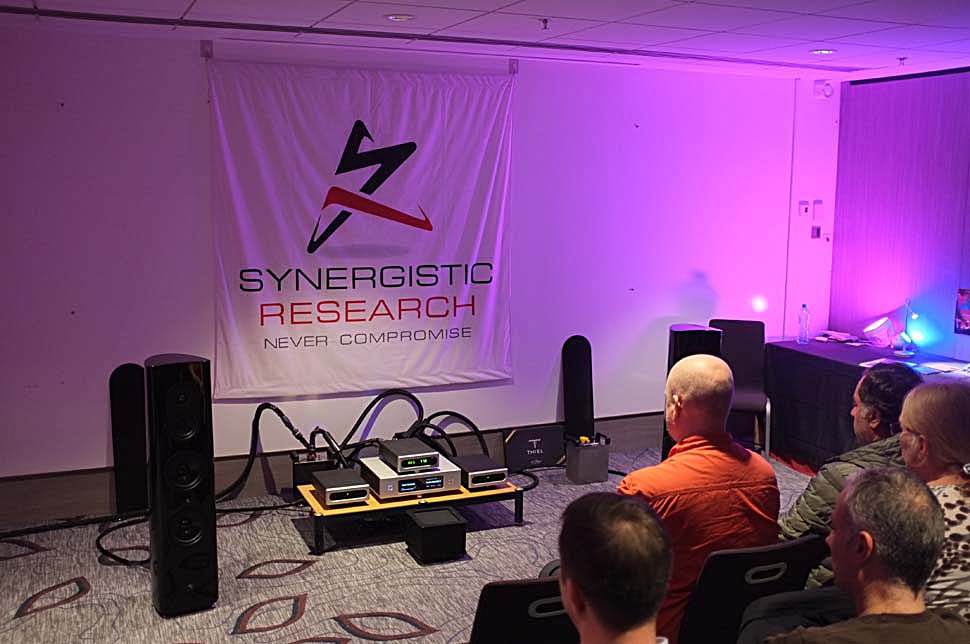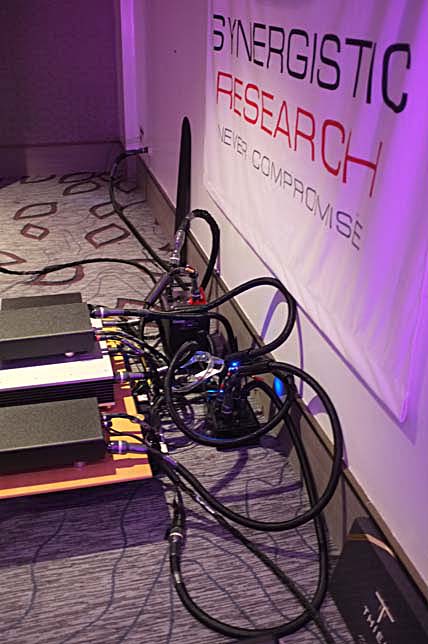 Espace Cinéma and Trinnov 
Here we have a couple of systems on show with the first using the DigiBit Aria, the Trinnov ST2-Hifi room correction module (watch this space for a review in the coming months) and amplification being provided by Accuphase, namely the C-2420 preamp and the Class A A-70 power amplifier which all fed a pair of B&W 802D3 loudspeakers.
The second system used the Trinnov Amethyst room correction/preamp module with Pass Labs X250.8 providing the juice into a pair of B&W 805D3s with the bottom end being fleshed out with the company's DB1 subwoofer.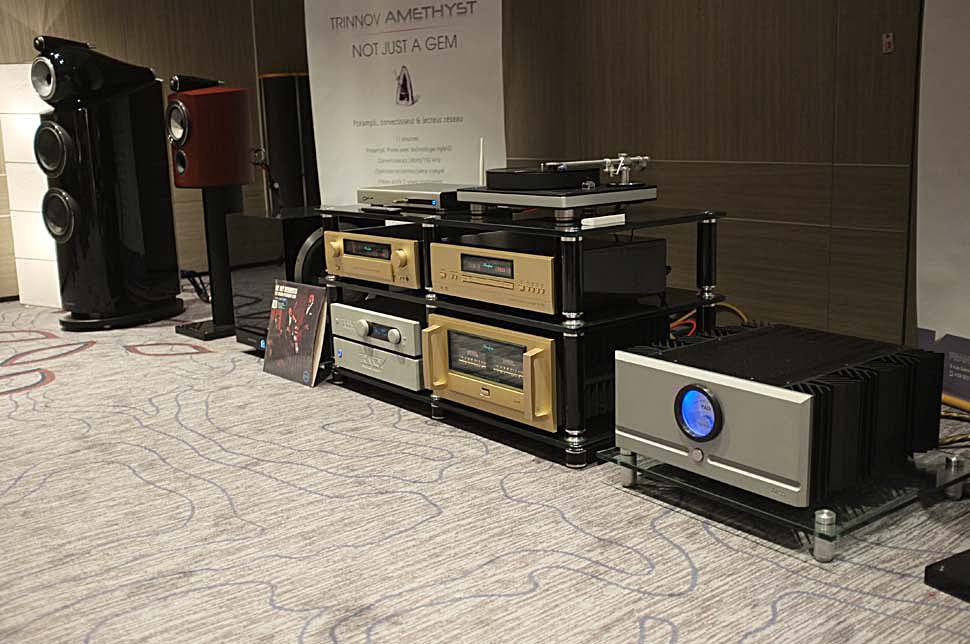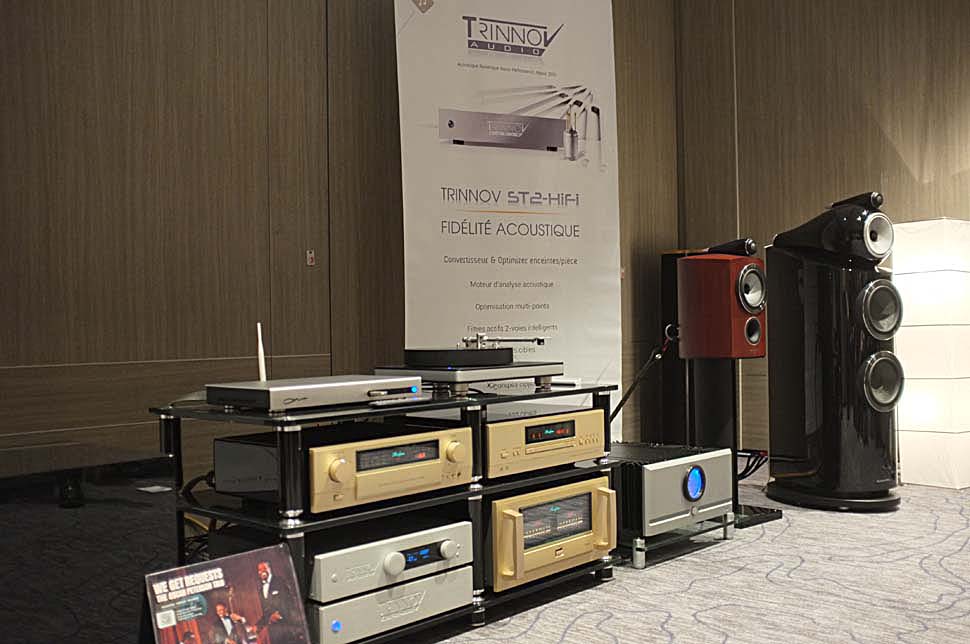 Jazzybird who had a wide selection of tuneage on both vinyl and CD…which I valiantly resisted.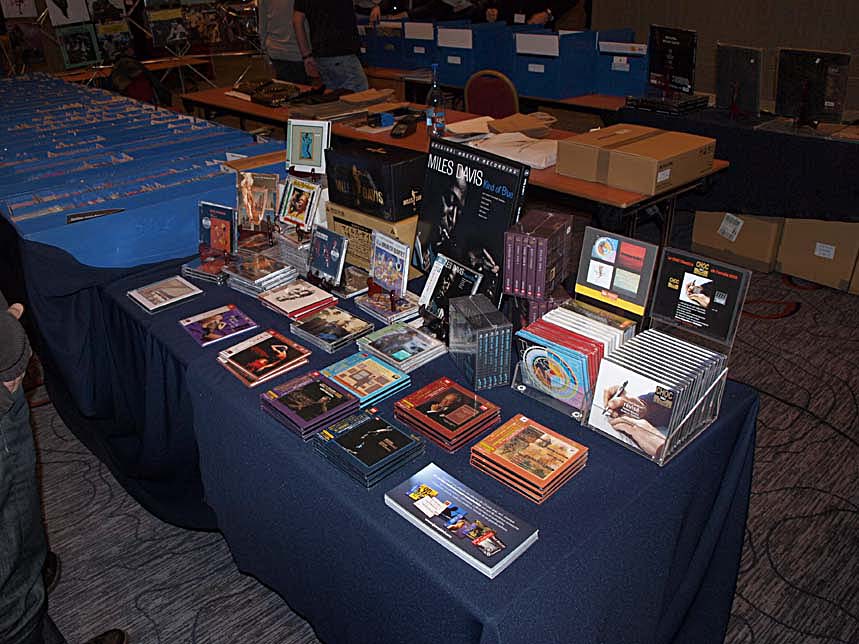 There were a number of static stands and this seemed the natural place to start with Etalon/Casques-headphone being the first we visited. On the stand there was the streamer strStreamer and an internet filter by the name Ethernet Isolator. Other brands on this stand included RudiStor, Viva Audio and Kennerton.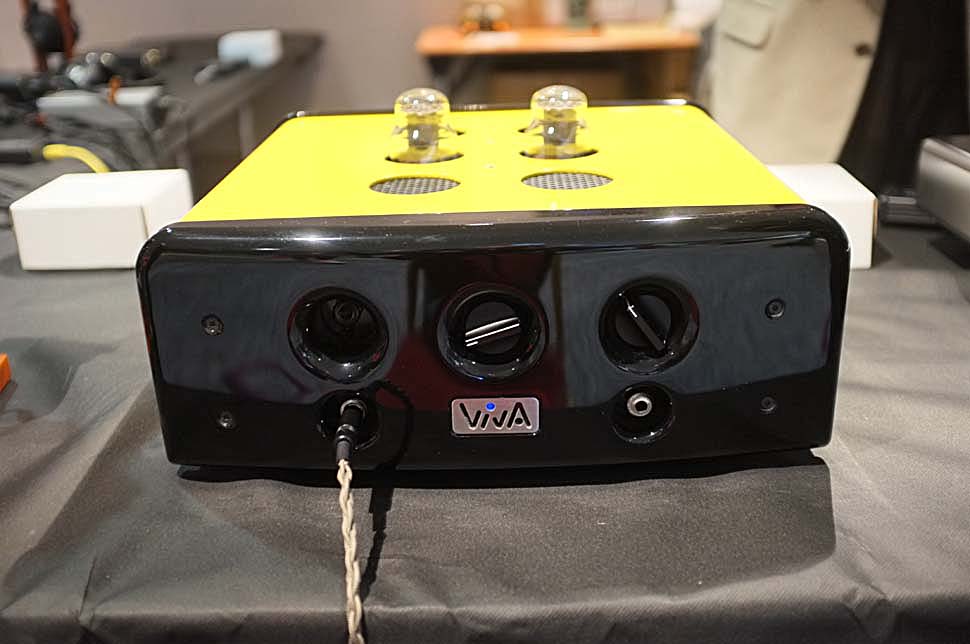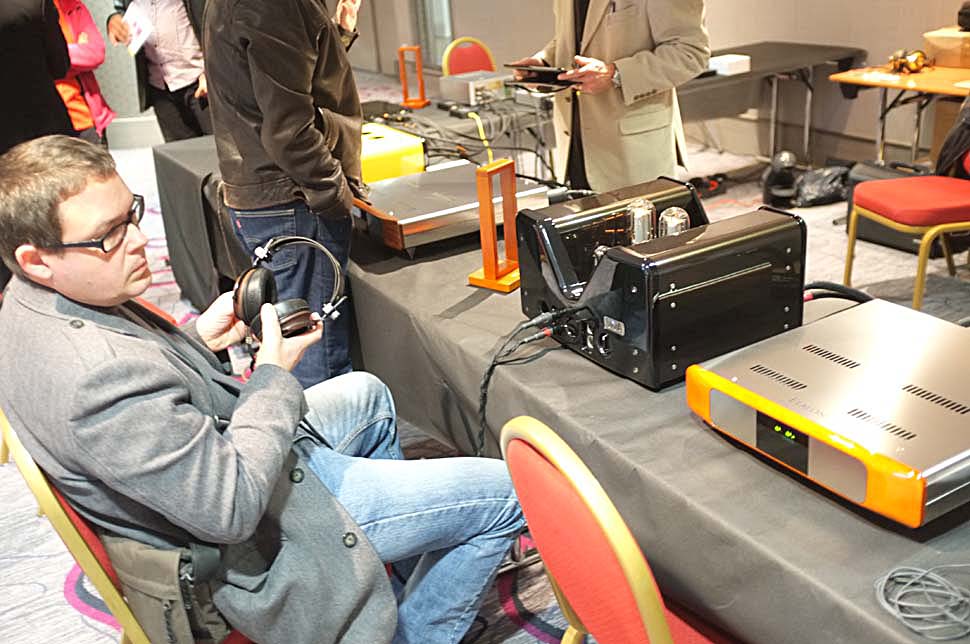 Pier Audio 
Gold and Classique on show with a hybrid monobloc called MS8000SE that will develop 250 Watts! 
Sadly a static stand for some great looking valve amplifiers. Must get to hear this brand soon as it looks pretty interesting…as the photos show.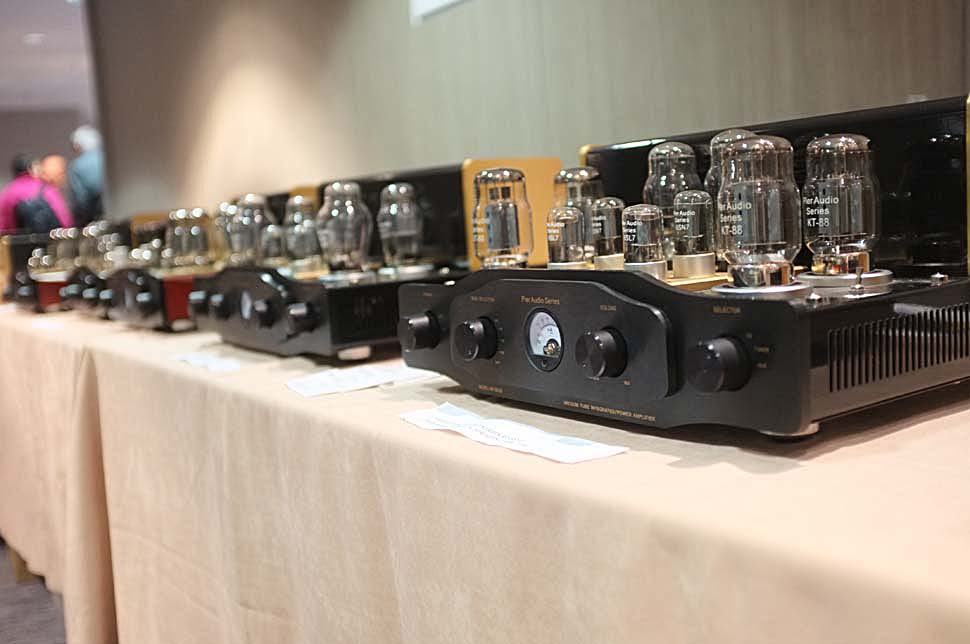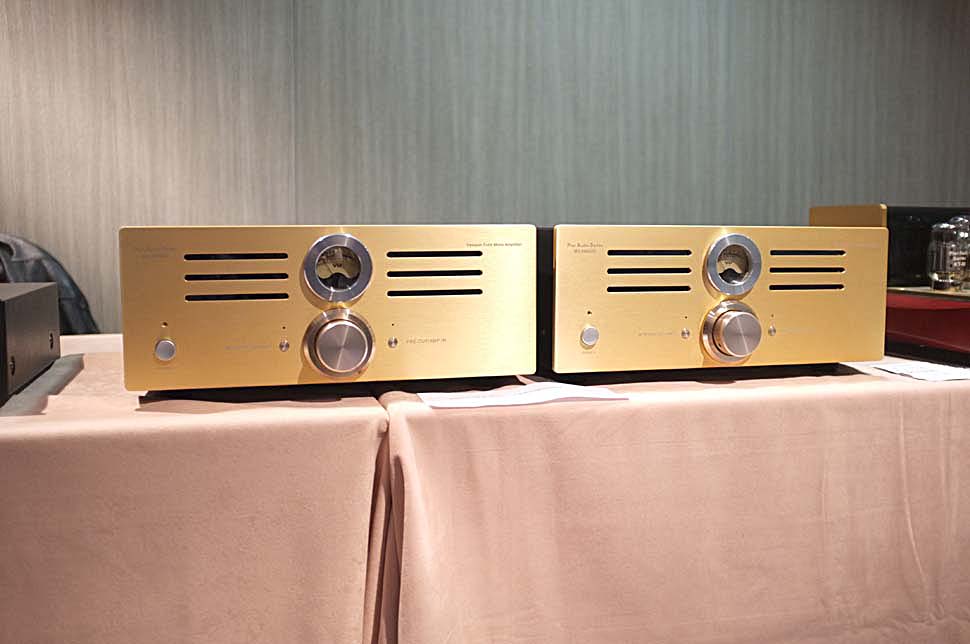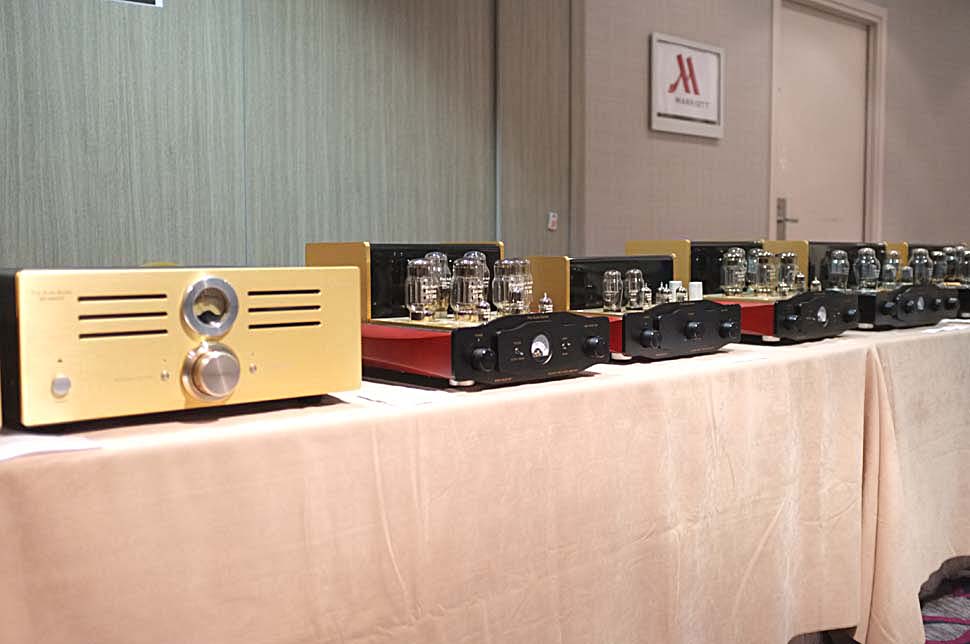 AudioAxe had a room and static stands outside cables from Supra and Wireworld (Thanks for the gin, Martin – pictured) as well as headphones from Fostex, arms, cartridges and vinyl accessories from clearaudio and the lovely looking racks from Bassocontinuo. Sonneteer were also well represented in this room.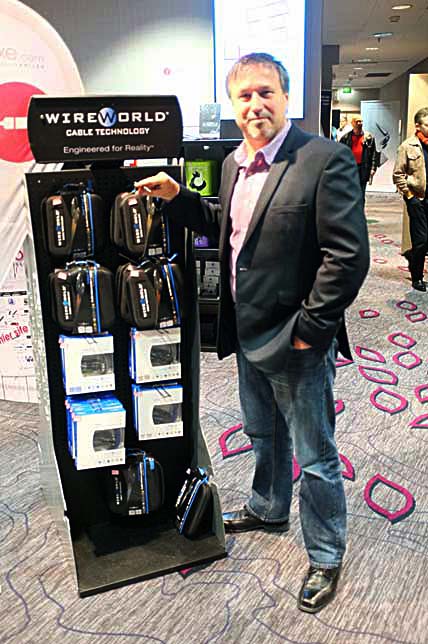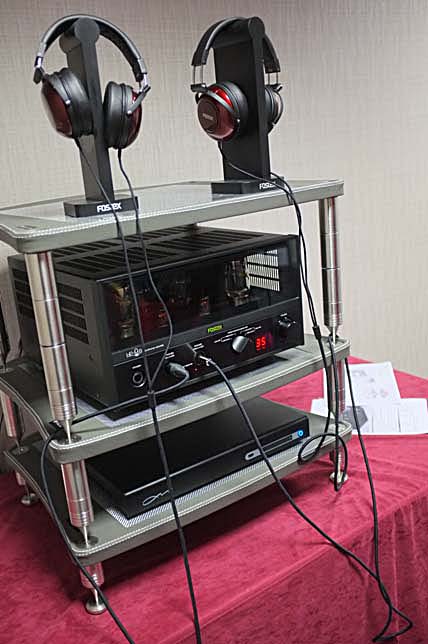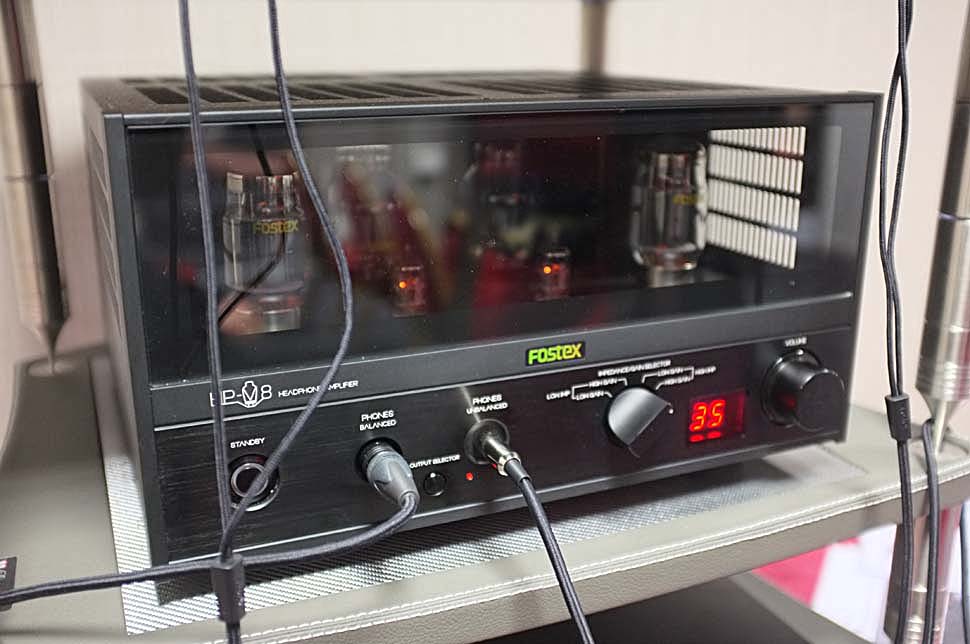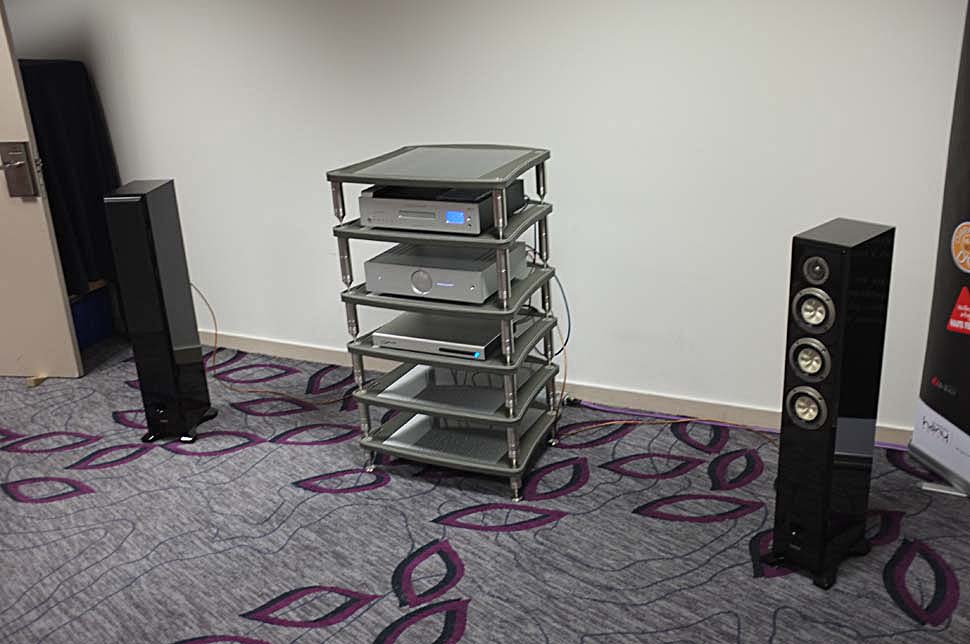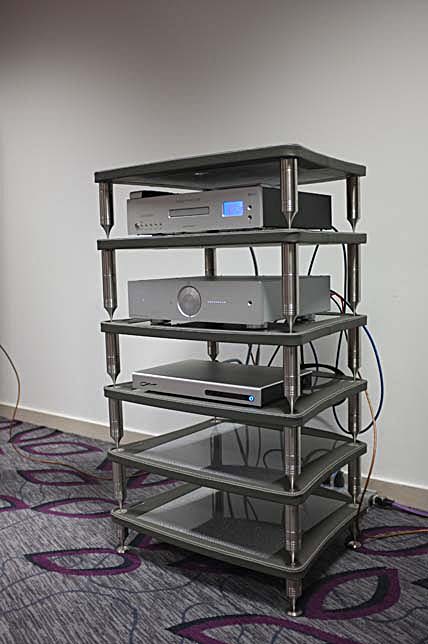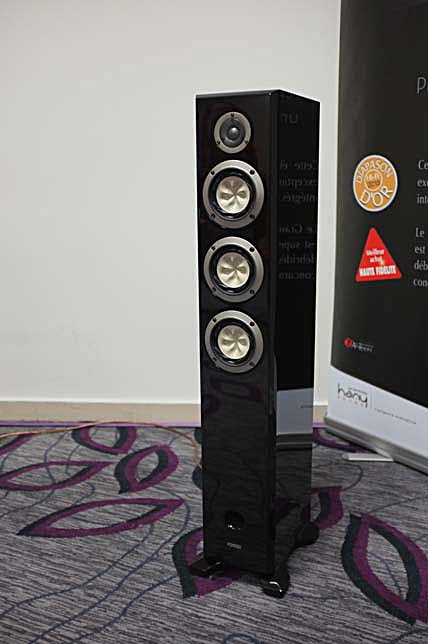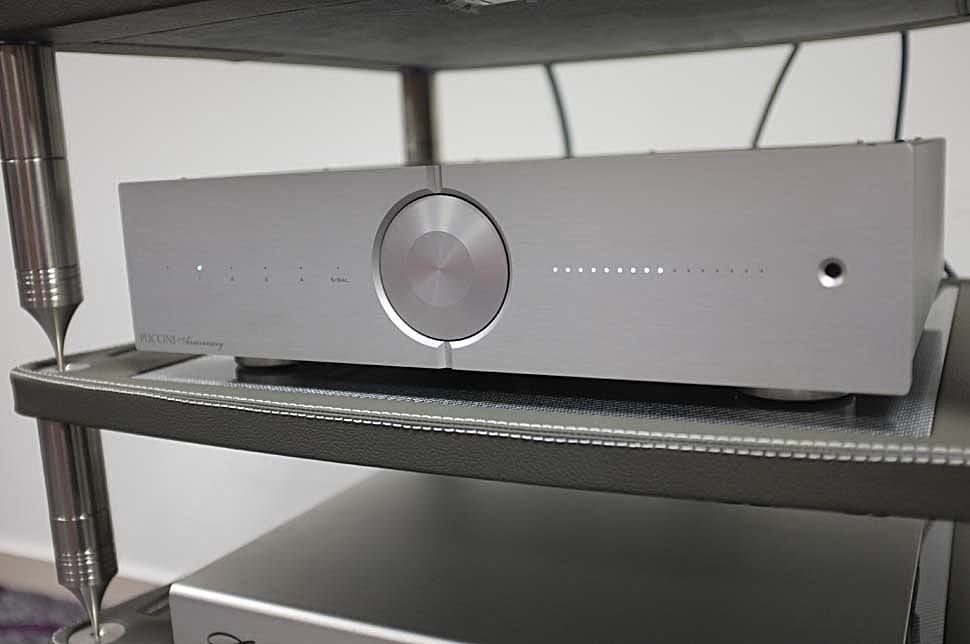 SIEA 3D Labs had electronics from 3D Labs including their Nano series plus headphones and cartridges from well known American brand Grado.
From Etlaon there was the DACs SuprAdac and Solo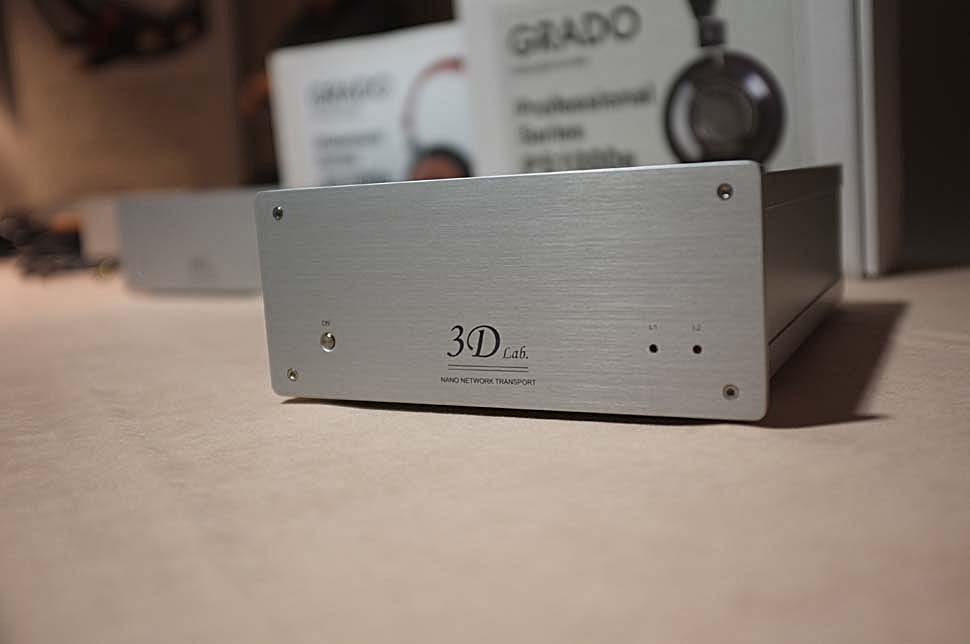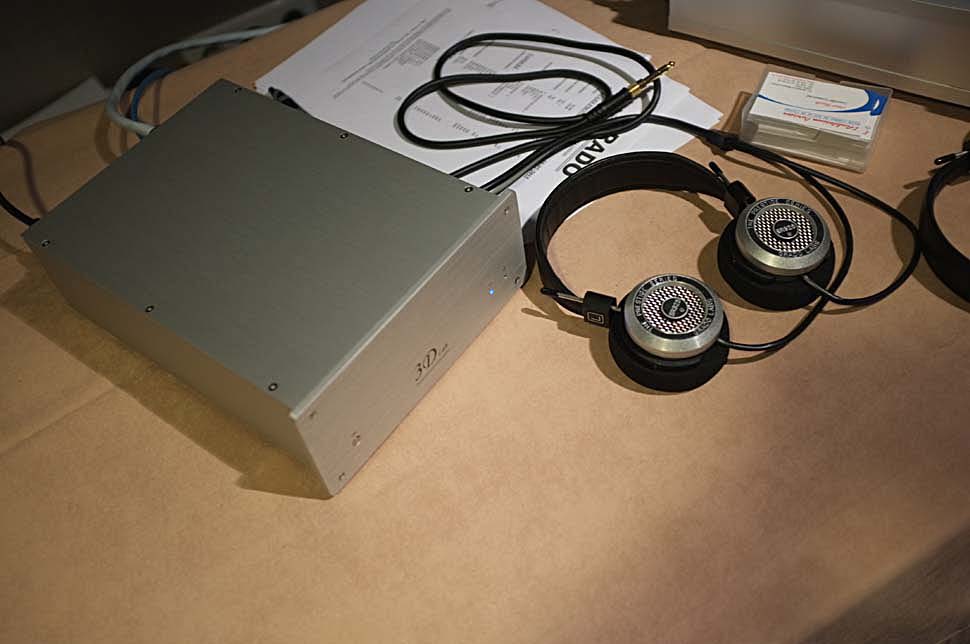 Panasonic/Technics 
Everyone will know the names Panasonic and Technics as these Japanese brands have been on the scene since I was a young'en…and well before that. Technics are now very much back on the scene with a great looking couple of set ups…one a bit more full-blown and the other a tad more compact.
The bigger system today is the Reference Series R1 made up of the SU-R1 preamp/streamer and the SE-R1 amp (very cool looking it has to be said) all feeding into a pair of SB-R1 floorstanders.
The more compact system we have seen before at the Bristol Show back on February and is made up of the CD SL-C700 CD player, an ST-C700 streamer, the SU-C700 integrated amplifier and the SB-C700 loudspeakers that use a coaxial driver.
The Ottava all in one system and G30 electronics were also on show in the room.
Technics have put together a system here that harks back to the glory days of the 1980s in its styling and aesthetics and they have realised that people want kit that not only performs well, but also looks the part when in the home. Smart move!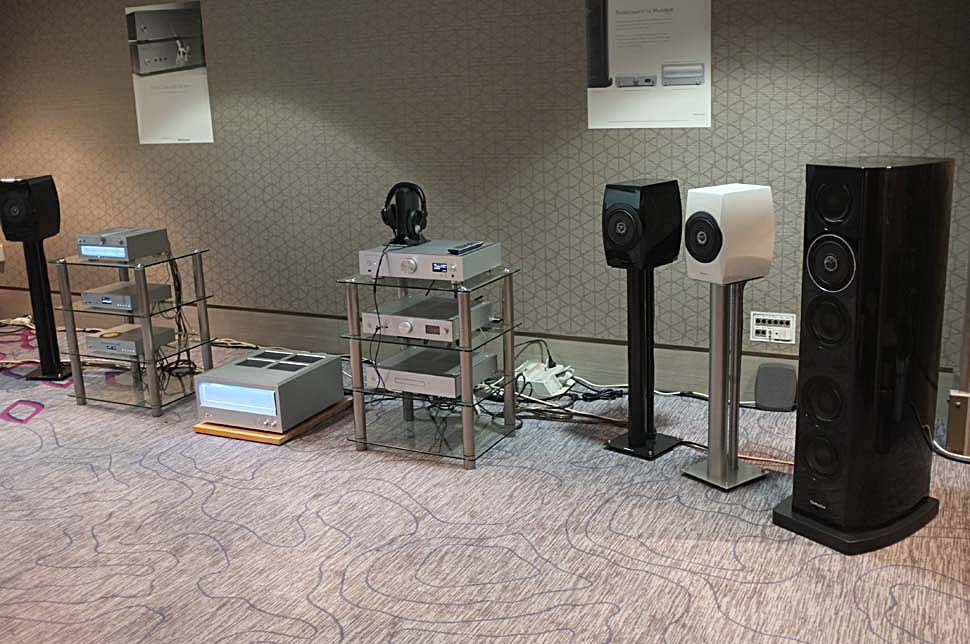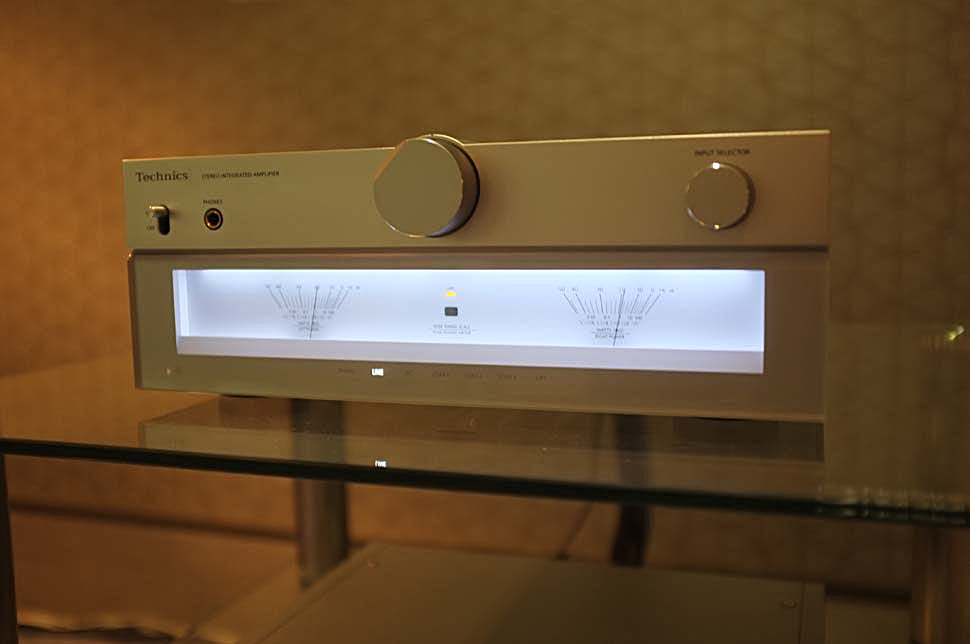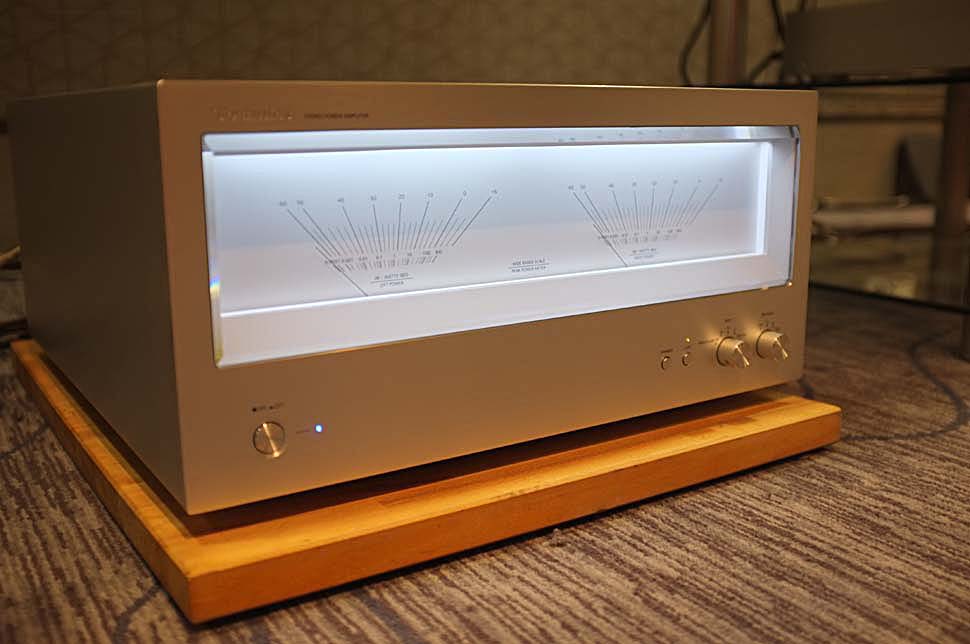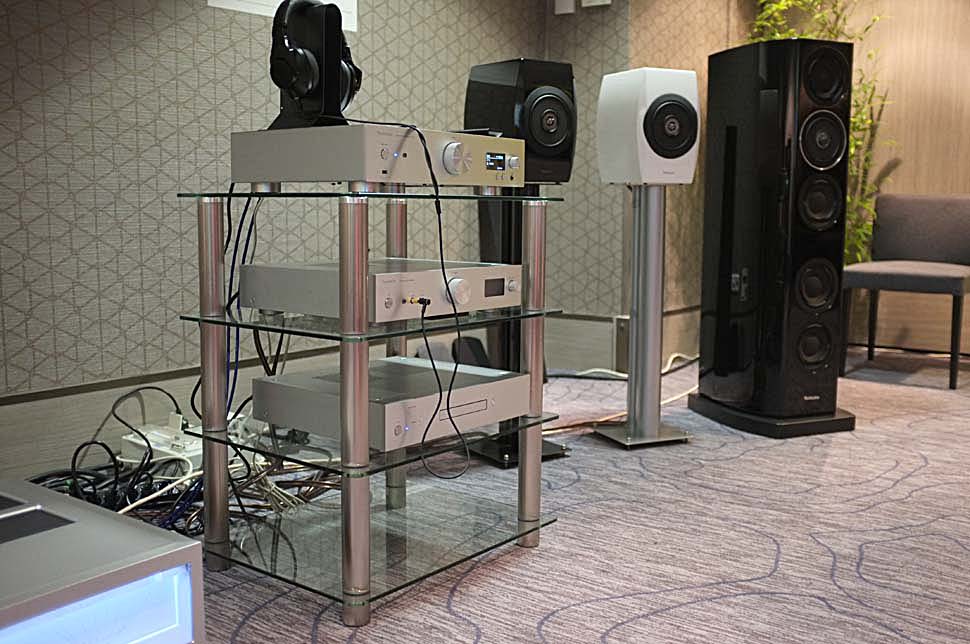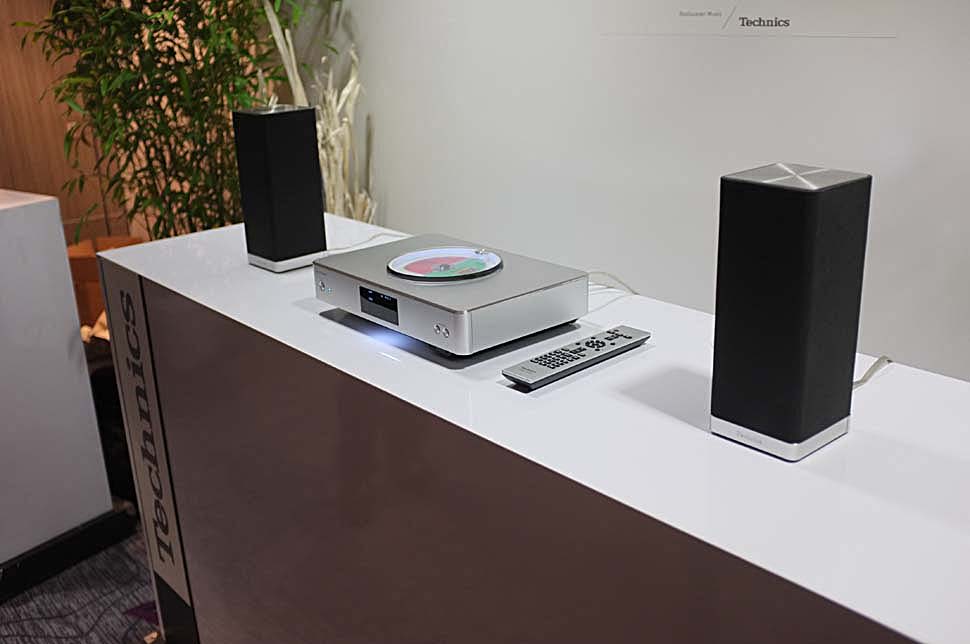 Point Musiques 
Artec was the main brand on show in the Point Musique room and I have to say it looks very cool and understated. There was two systems on show with the first being the I-150 integrated amplifier and SE-Y3 loudspeakers and the second being the P-100 preamp with integrated DAC feeding the signal into a pair of 120 monoblocs which in turn fed the juice to a pair of SE-Y4 loudspeakers.
Getting the music off the black stuff were the Sonata and Andante turntables by BG Concepts that used Sonatine and Con Brio arms who also had a new, and very cool looking, valve integrated amplifier on show along with a new phonostage. Handling CD duties was the Gold Note CD 1000.
There were also Ocellia electronics and loudspeakers, a new set of their cables (Ocellia Reference OCC along with valve amps from Live Sound (new integrated amplifier PT2) and more valves fromTosca with their AT7, AT5 and AT3s.
Great room this!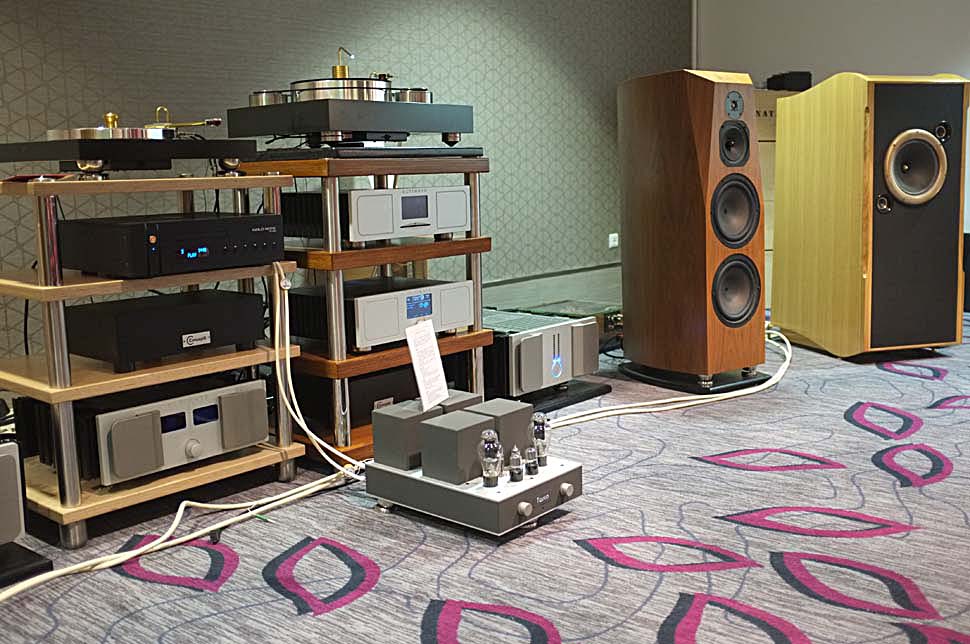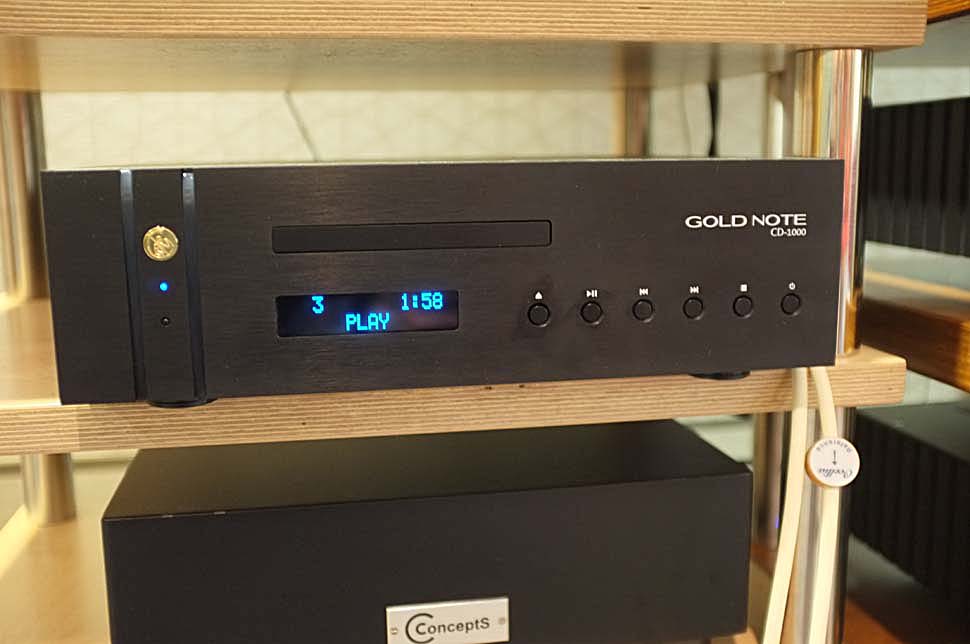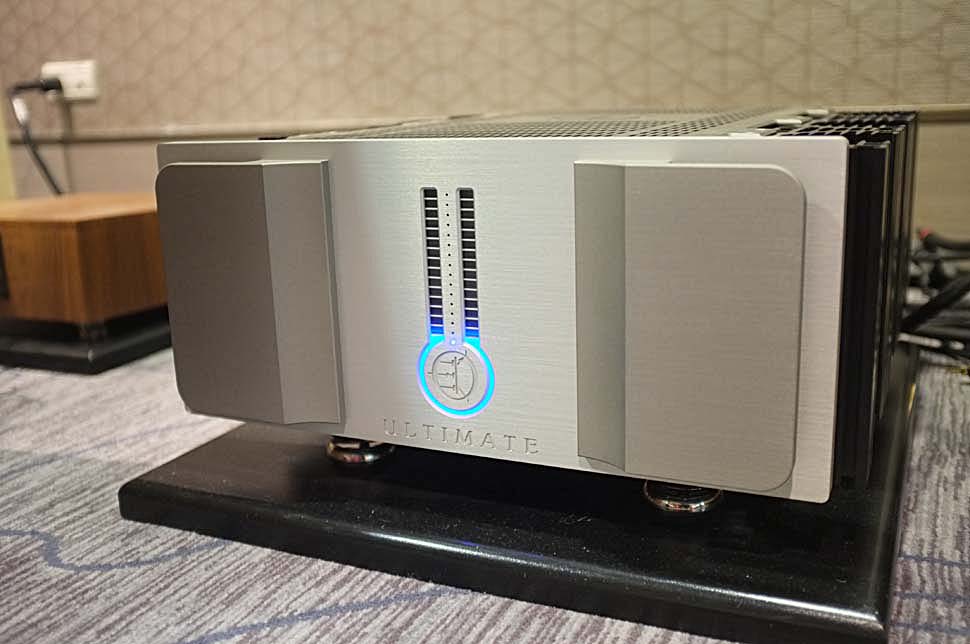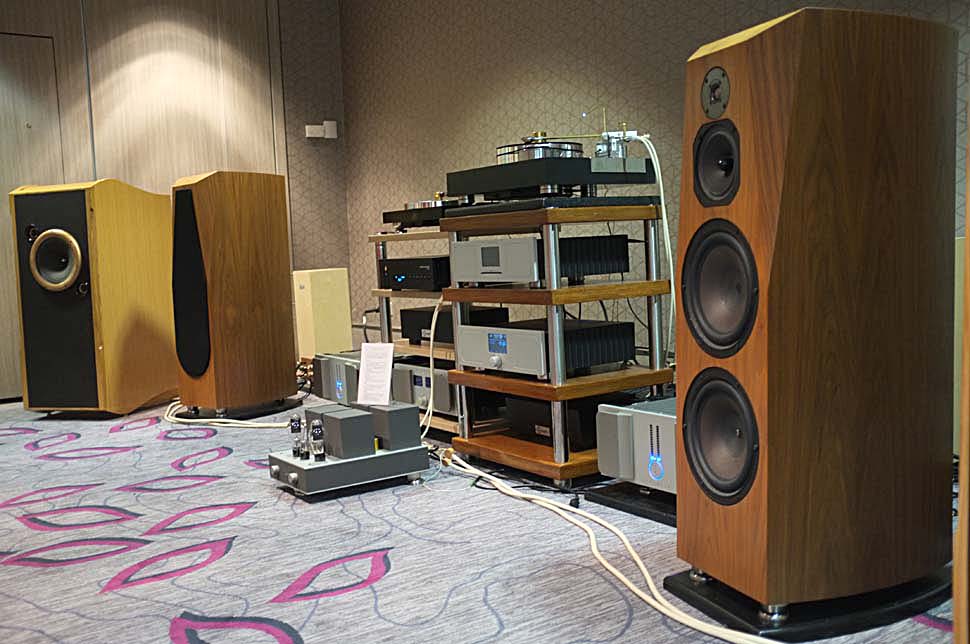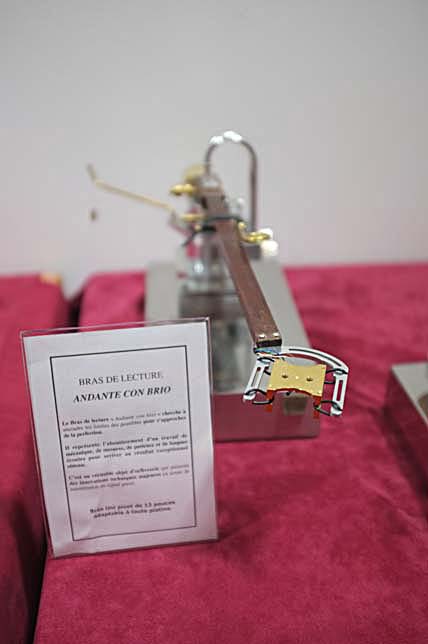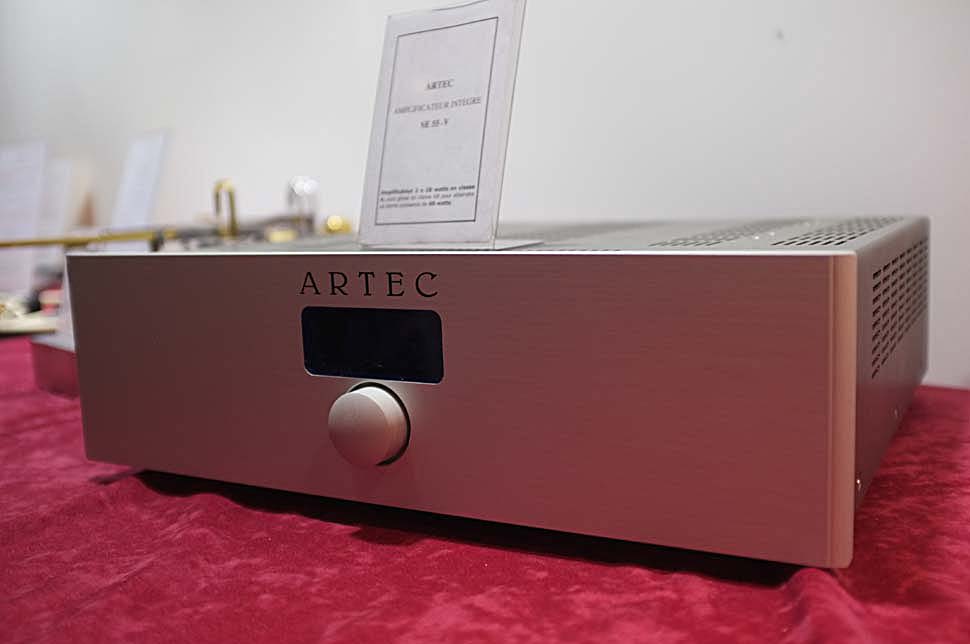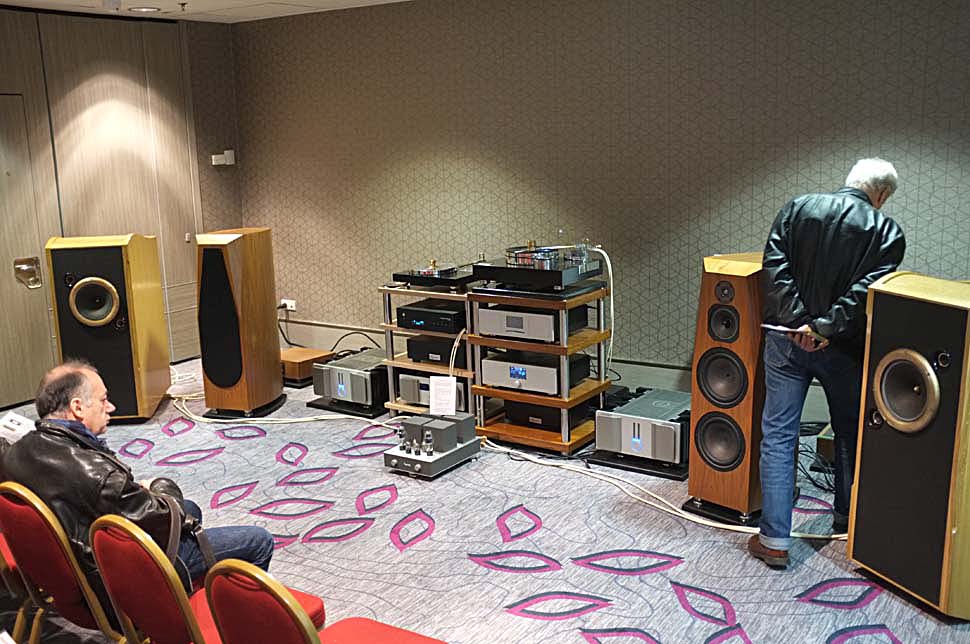 Now we weren't sure what this little table of kit was all about but found out that it is conceived and made in France.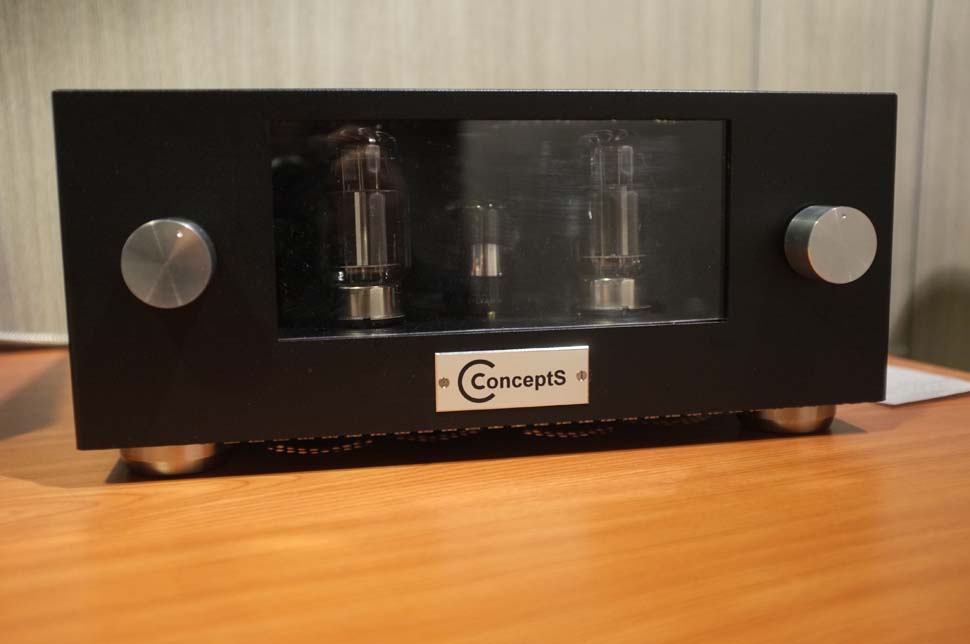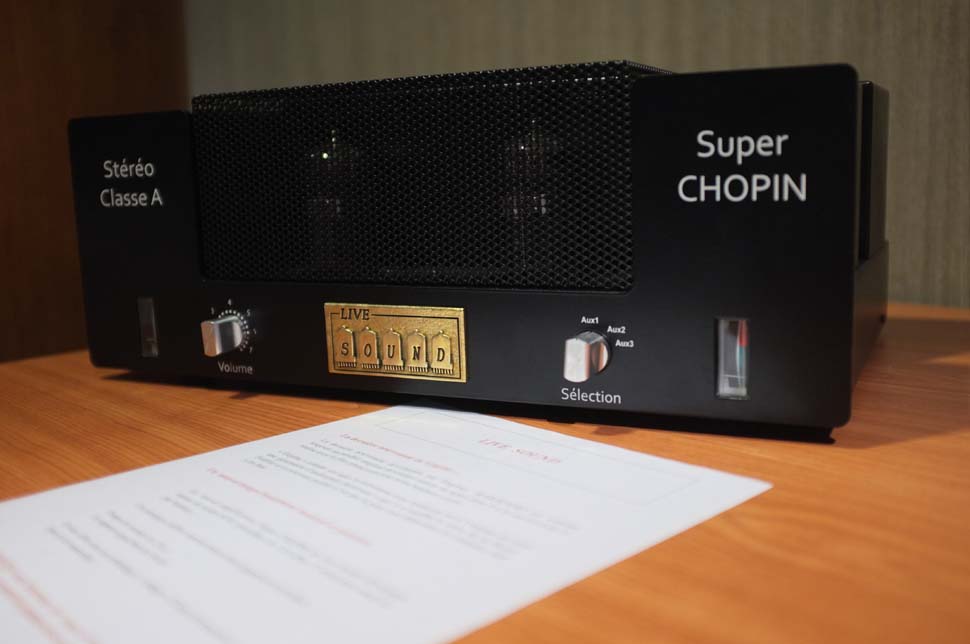 B&W
The main event here was the B&W 802 D3 loudspeakers getting their juice from Classe Audio CA-M600 monoblocs and a CP-800 MK2 pre, all being fed tunes from a Digibit Aria  server.
Not being played but on display were more electronics from Classe and more loudspeakers from B&W.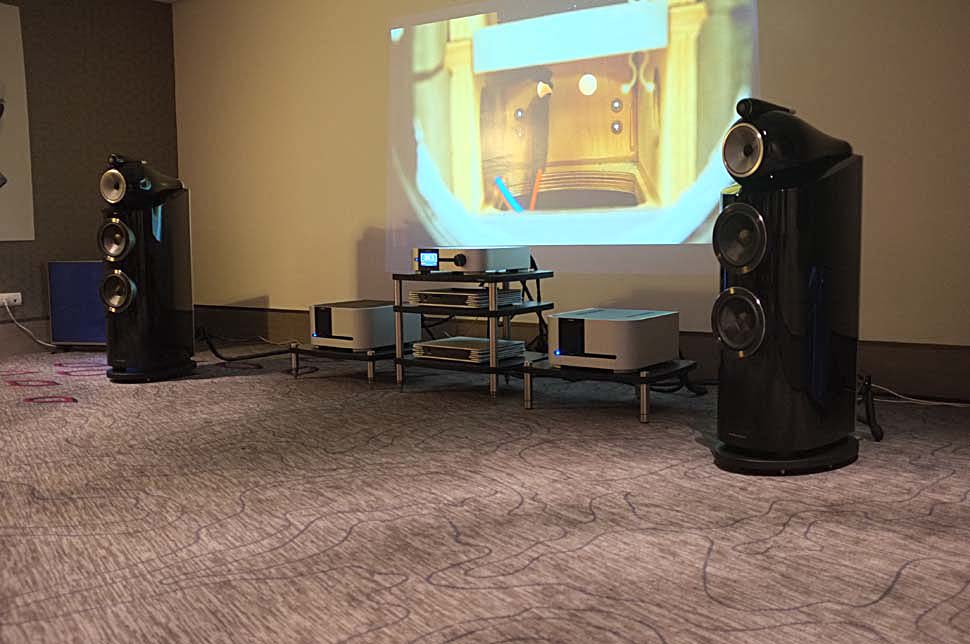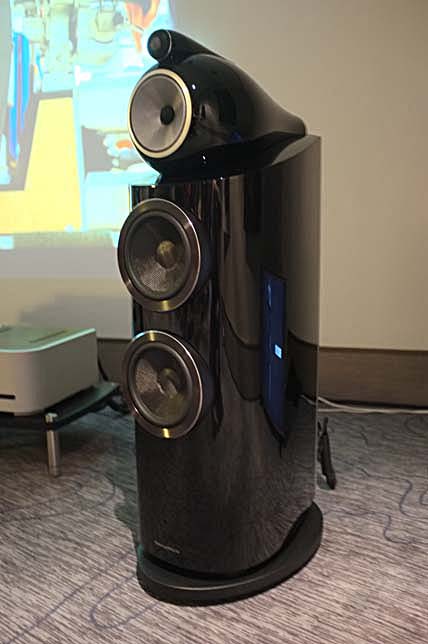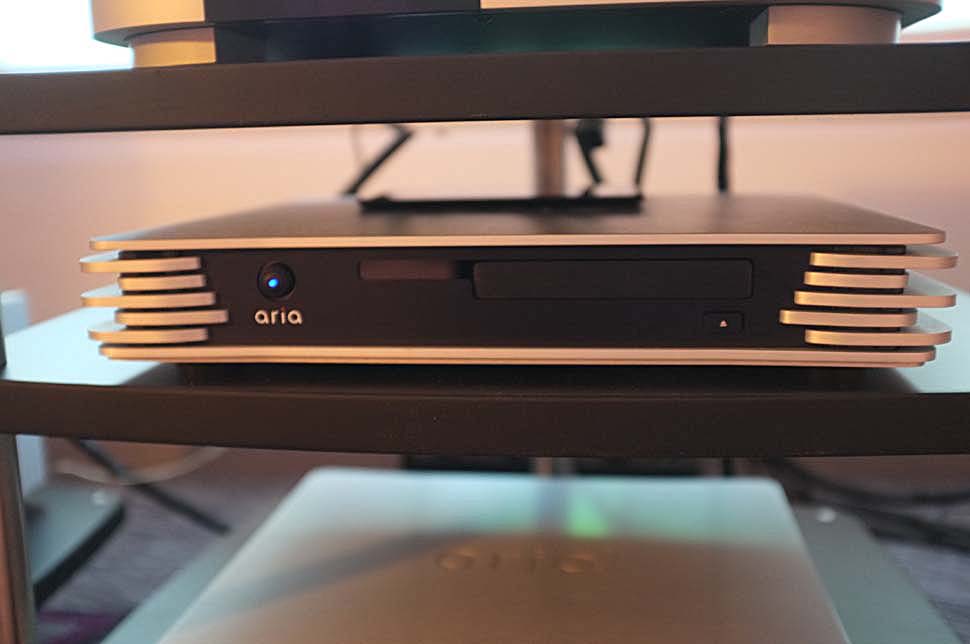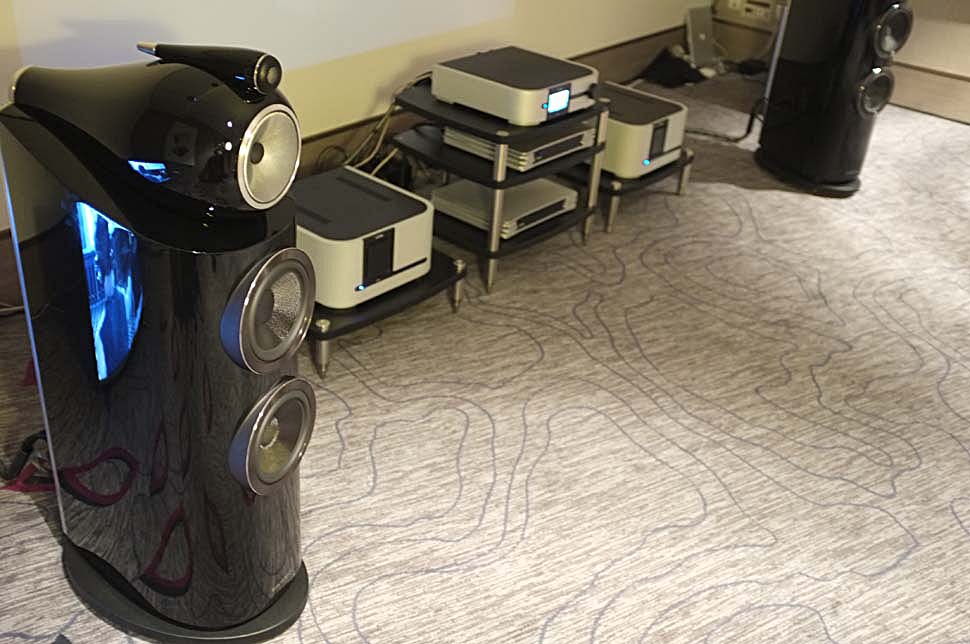 Atoll Electronics and Triangle Acoustics
Well known and widely accessible in their home country France, Atoll seem to be less well known elsewhere, which is something of a shame as I've always enjoyed the noise they make at the French shows I've heard them at Today a couple of systems were on show, with the first being a tad more high-end and made up of the company's CD400SE silver disc spinner, PR400 preamp and AM400 power amp powering Triangle's Signature Alpha loudspeakers
The second system was a little more real-world and took the form of the all in one SDA100 powering Triangle's Signature Delta floorstanders and Signature Theta standmounts.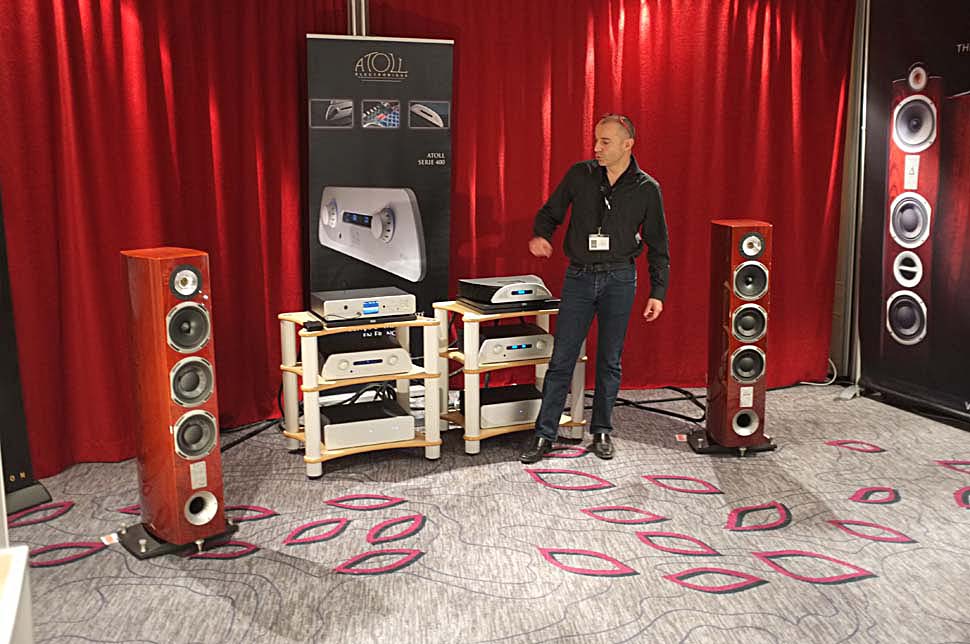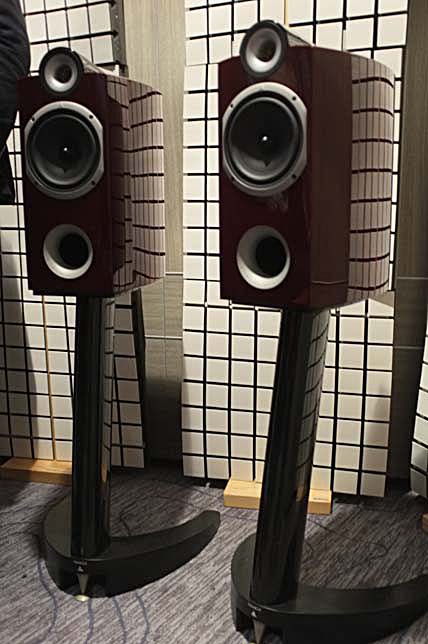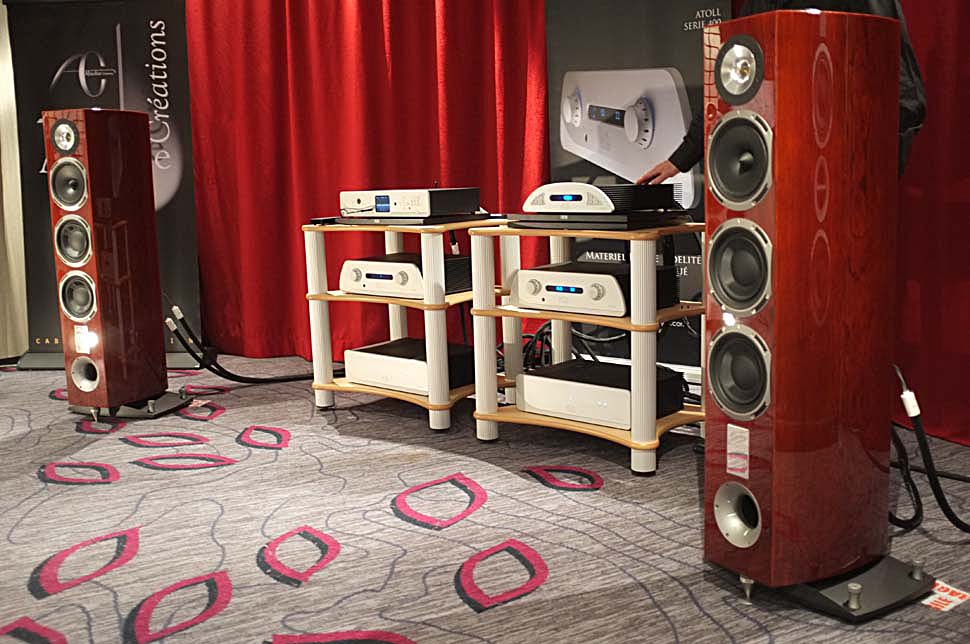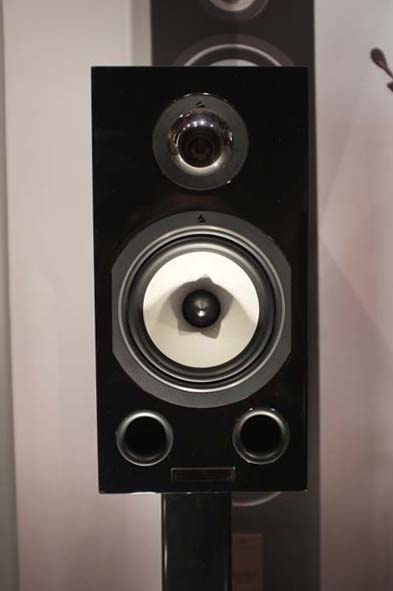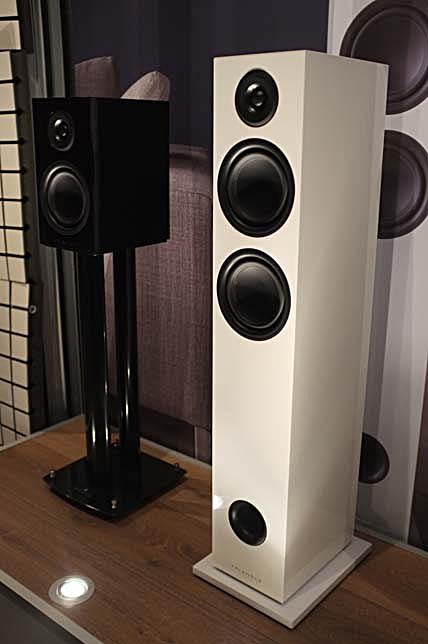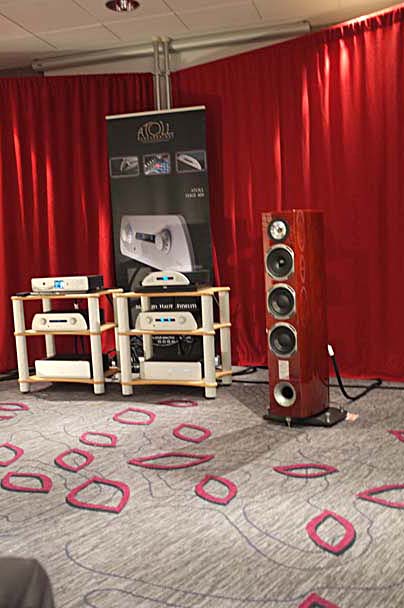 Zedde Electronic 
Dominique that owns and runs Zedde is a nice guy and always very accommodating when we speak to him. He's the importer into France of the Pass Lab range of electronics; INT-60 amp and INT-250 amp.
But there are more strings to his bow in the guise of the awesome looking Metronome Technologie CD Player 2, their DAC C6+ and Kalypso drive.
Loudspeakers for the day were the beautiful KEF Blade 2 and the British company's Reference 5.
Cables were all by Gutwire from America; Synchrony for the digital cable, Chime 3 for the speaker cable and Uno S for the interconnects.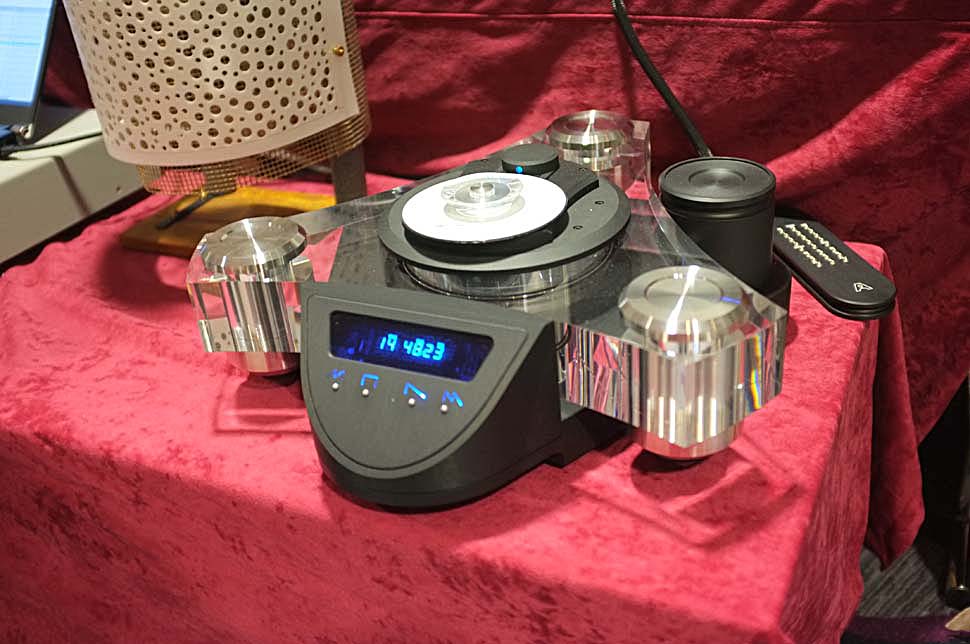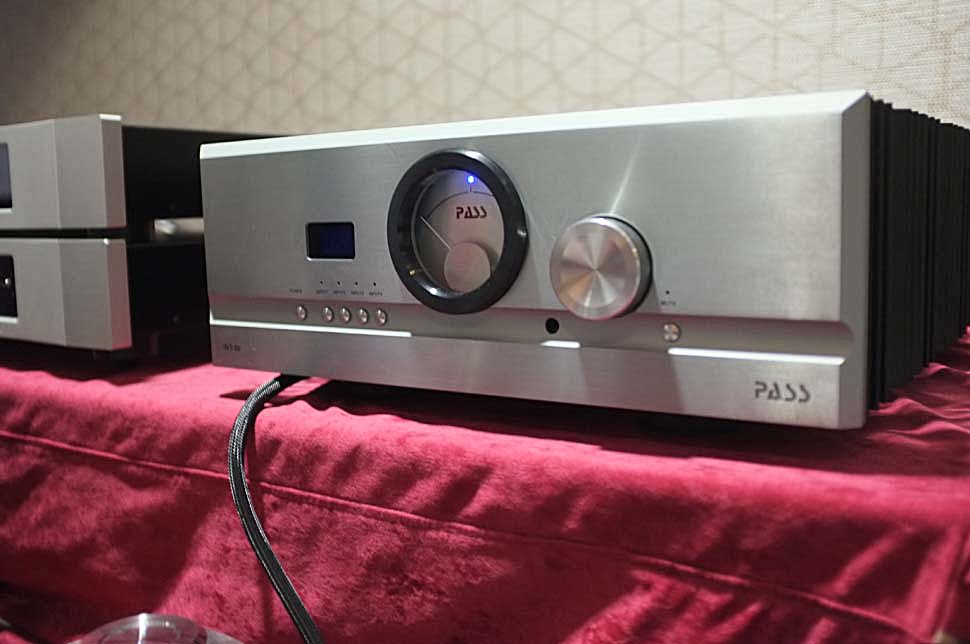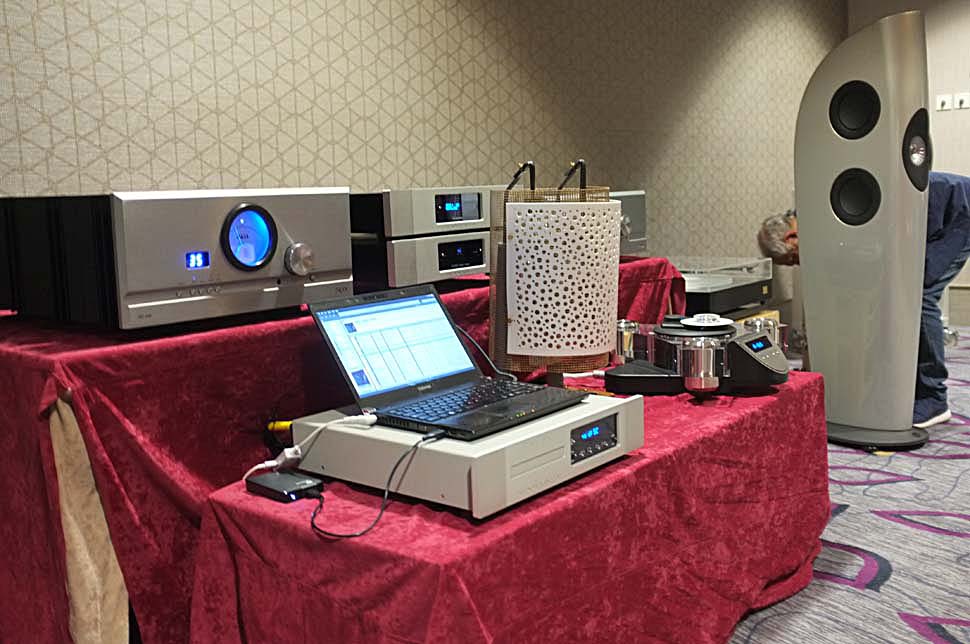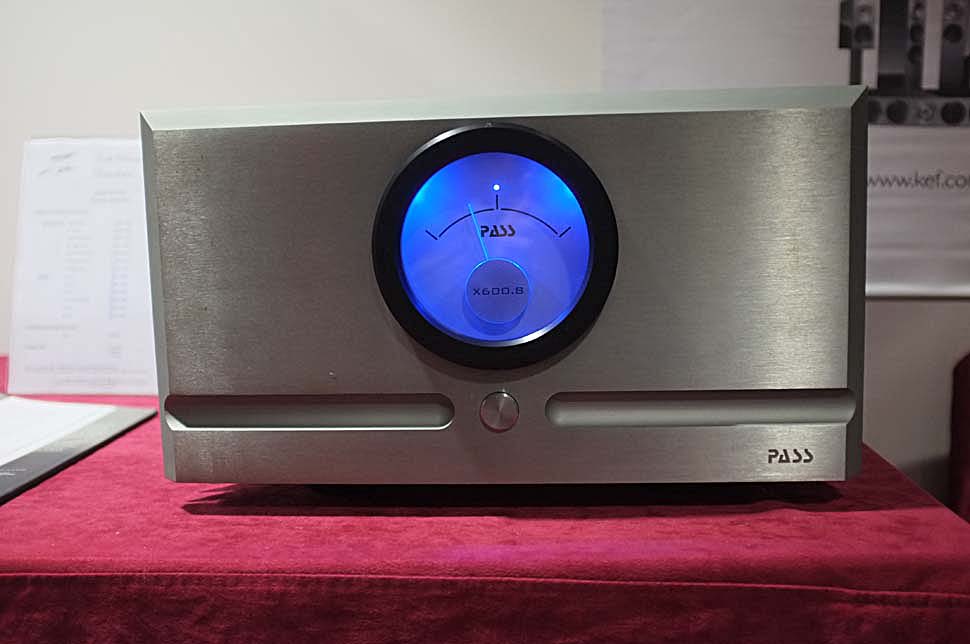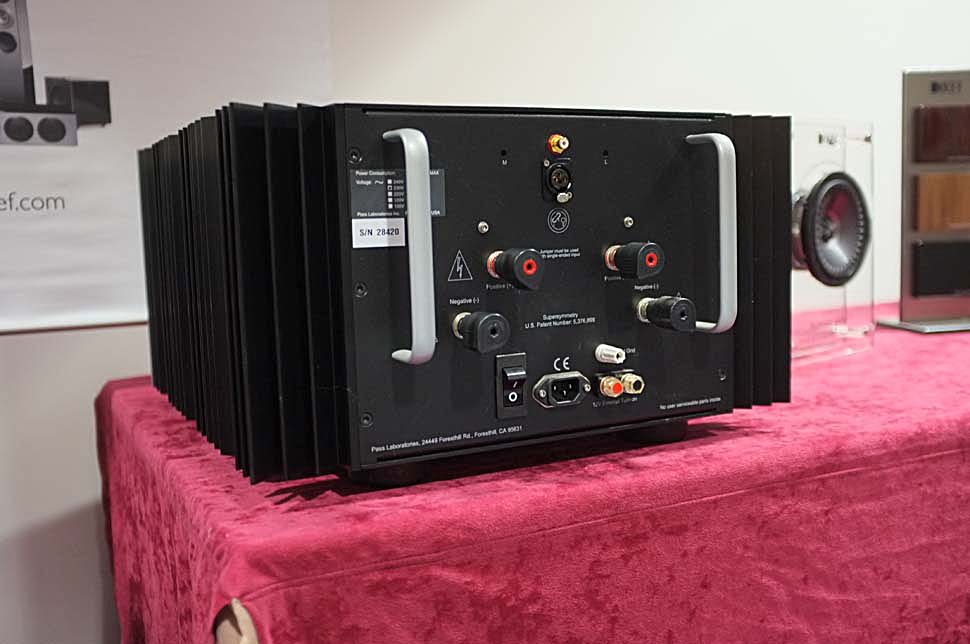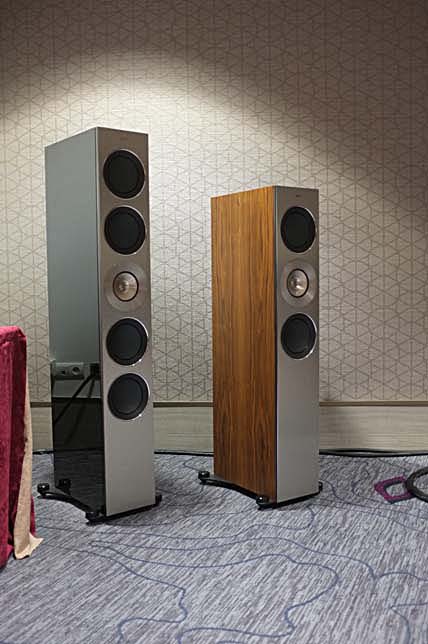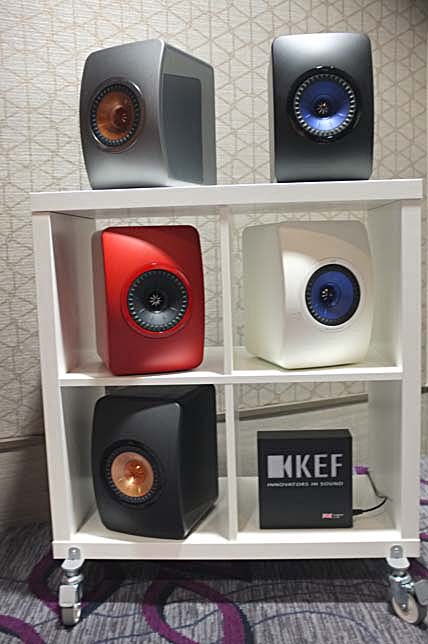 BC Diffusion
Here we had the well received TEAC DAC UD-503 along with BC Acoustique's own electronics all feeding into Dynaudio loudspeakers (Confidence C2 floorstanders and the more compact Contour S1.4. On a static display they had TEAC turntables which looked interesting.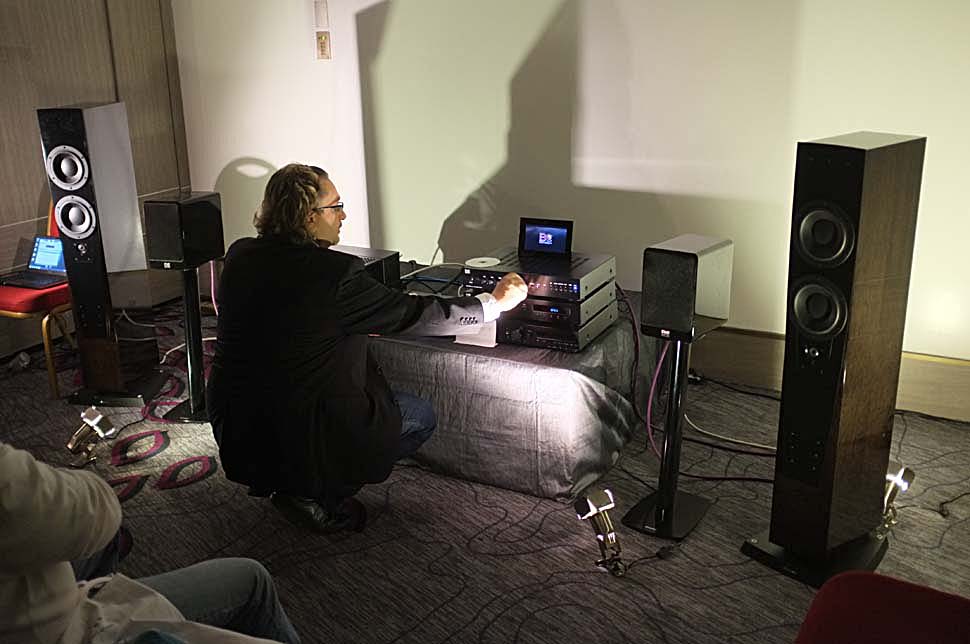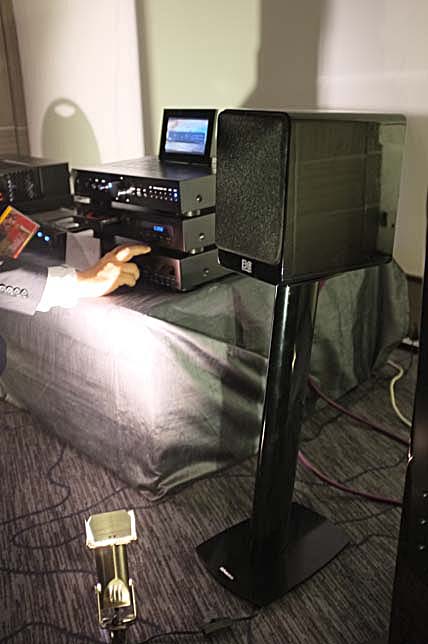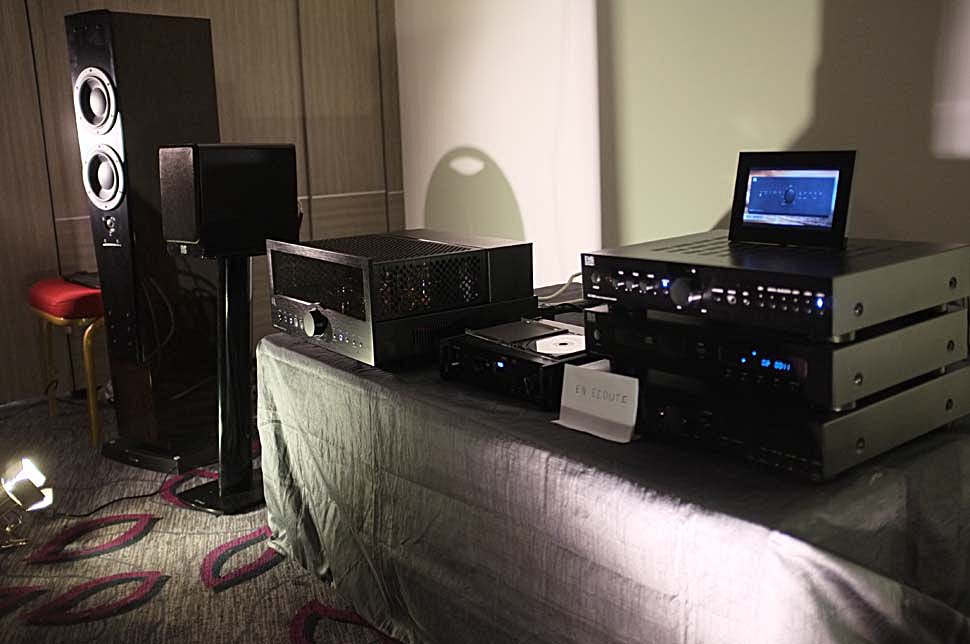 Hamy Sound 
Here in France Hamy Sound is a big concern and this is reflected in the brands and kit on dem here today. We have an Accuphase e-470 driving a pair of Fostex loudspeakers a little Fostex valve headphone amplifier (HP-V8) and some new Fostex headphones.
Also on show was kit frol M2Tech and some wonderful Clearaudio turntables.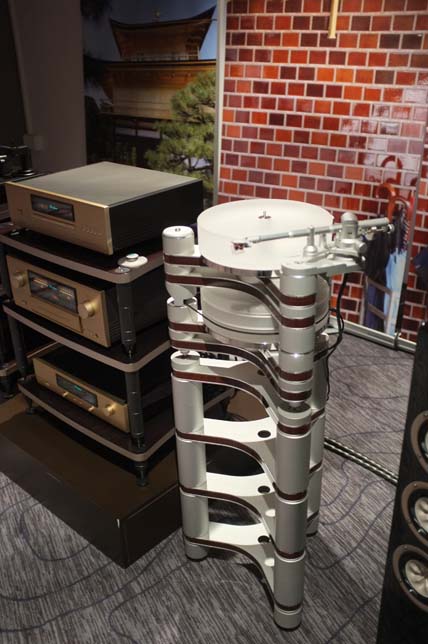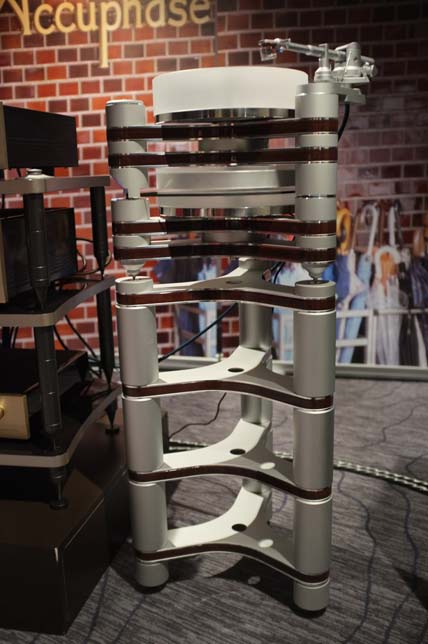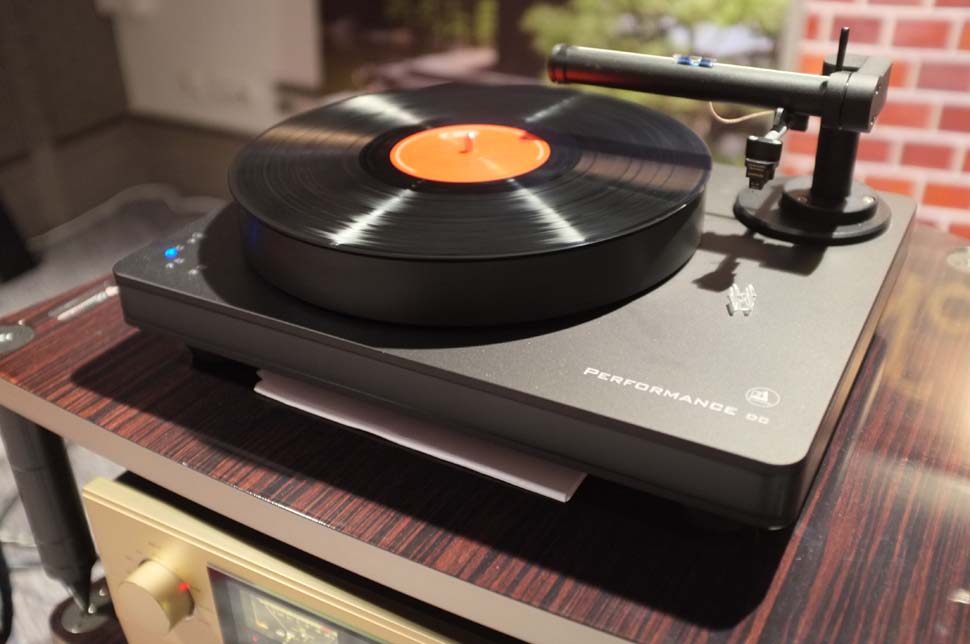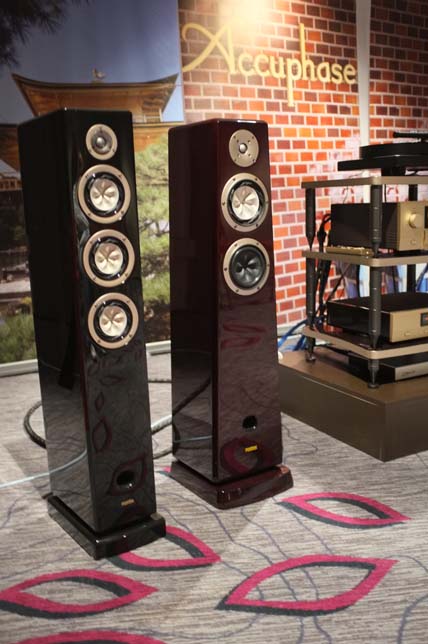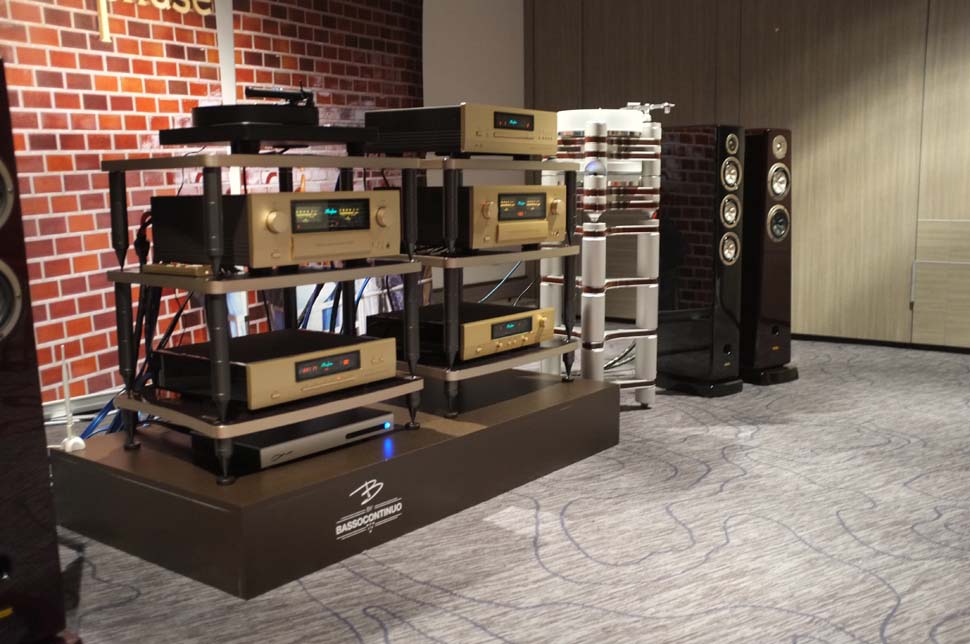 Hifi Cables and Compagnie had a weird little room with the chap operating the kit being well hidden behind a table that had the kit on it. Nice sound though through the JCT Acoustics speakers.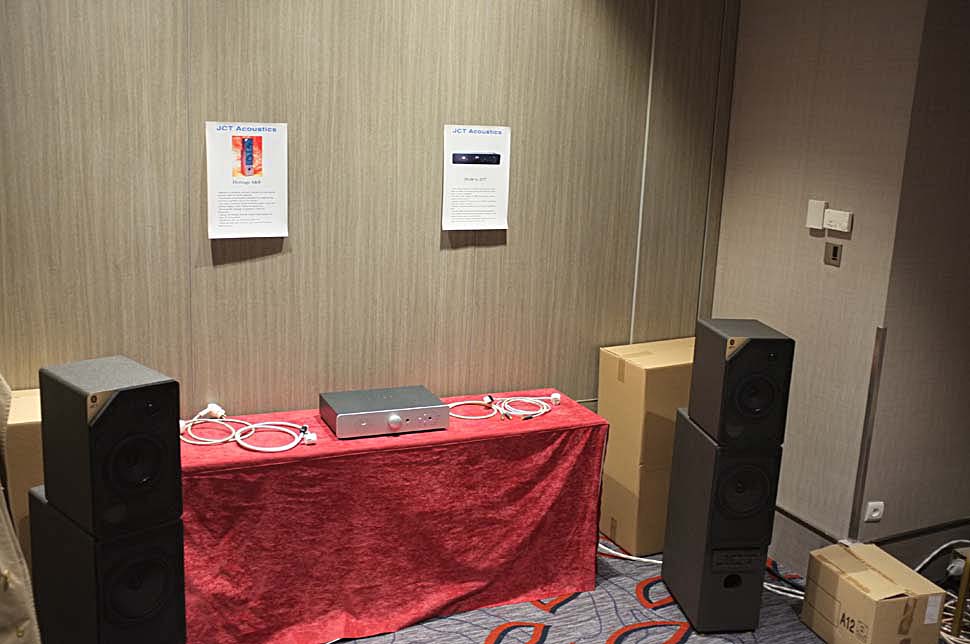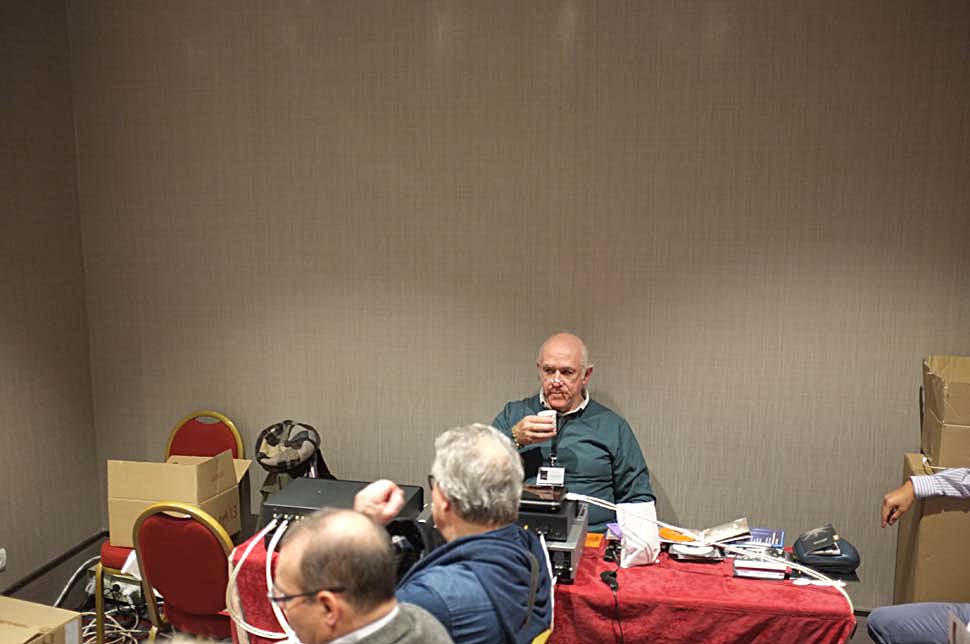 At the end of each audio show we visit we usually give away an award to the room which we feel has impressed us the most and whilst there were a good few rooms at this year's Haute Fidelité in Paris we also felt that given the circumstances surrounding this particular show that it would be wrong to single just one brand or one distributor. It was with this in mind that we chose to give the award to the organisers themselves and, by default, to all the companies and all the folk who got on with their lives when it would have been so much easier to have cancelled the show, or for them to simply stay at home.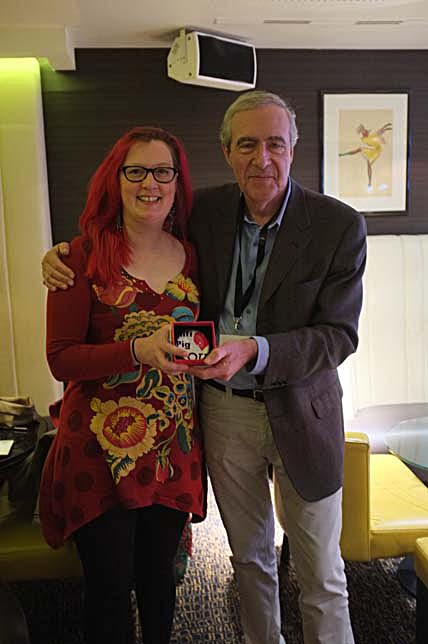 Walking and taking the Metro around Paris we never felt that this was a city that had only a week prior been the subject of an awful series of atrocities. There was of course a little increase in the evident number of armed police and soldiers, but nothing at the level we had been expecting.  People were happy, people were smiling and the only time that I felt anything other than Paris at its normal happy self, was when we paid a visit to the Place de la Republique. Here there were public displays of grief, as you would expect, but there was also an absolutely huge presence of the world's media.
Our thoughts obviously are with the families of those who suffered, but it is good to see that the Parisians are not allowing the terrorists to win and are getting on with their lives. I fear this may change with increased security and clampdowns on some freedoms we have come to take for granted.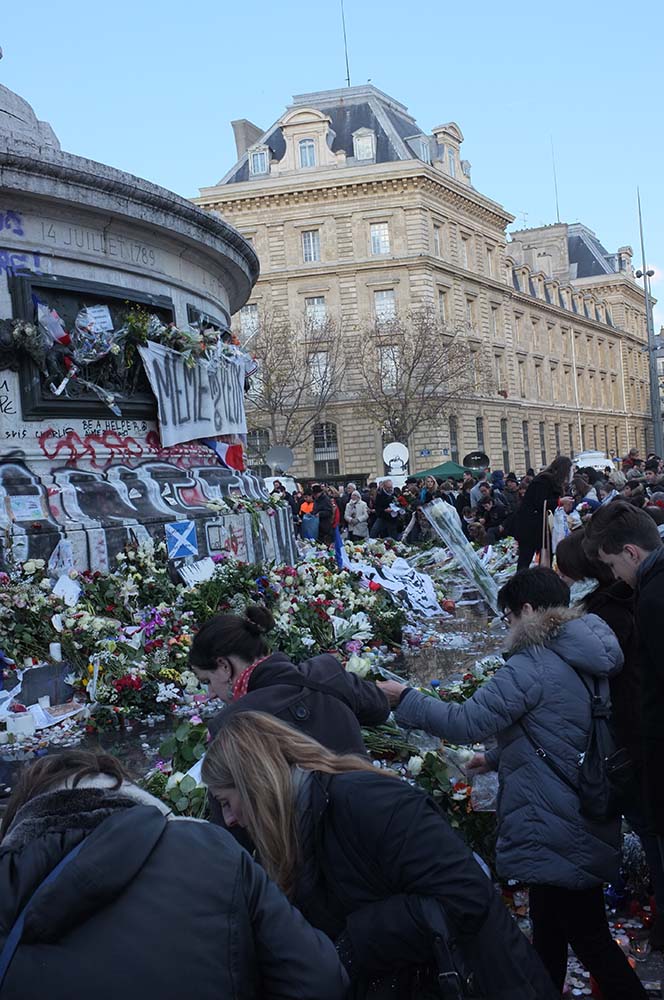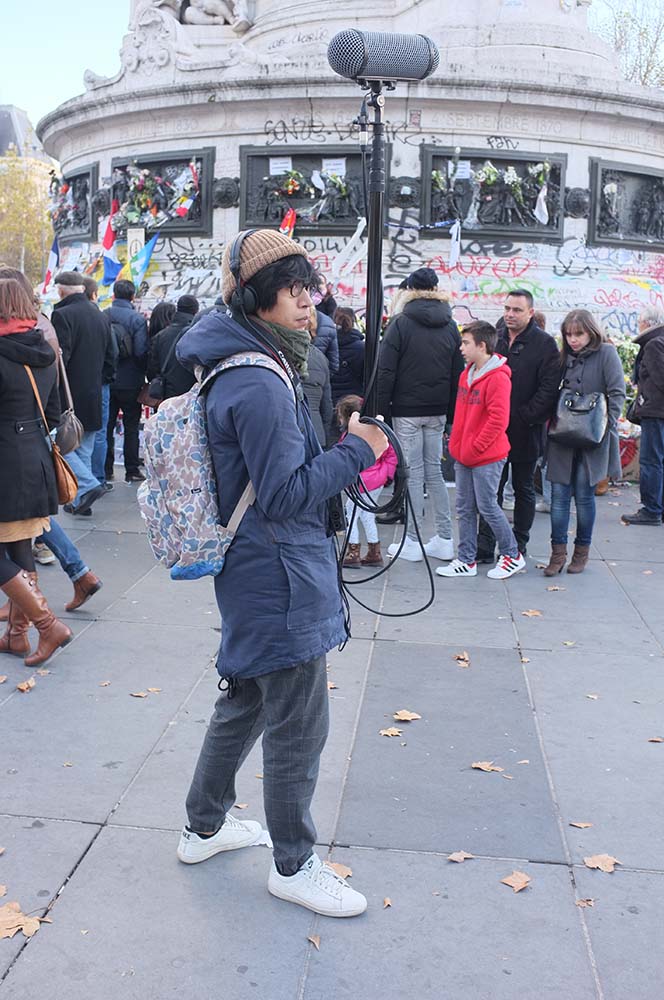 Of course what makes any hifi show great is the people and this year's Haute Fidelité Show in Paris was no exception and here are some of the lovely people we met. Remember, whatever show you see us at do say hello!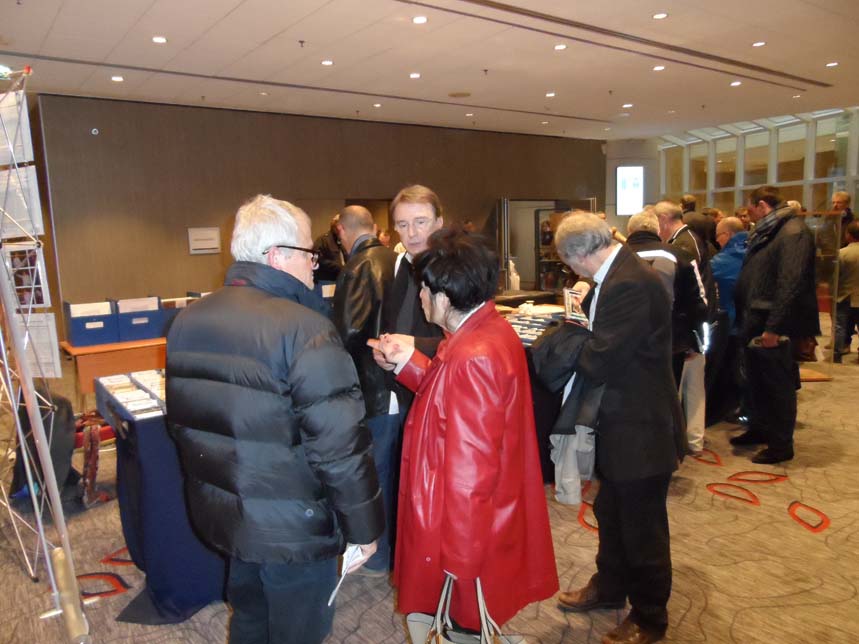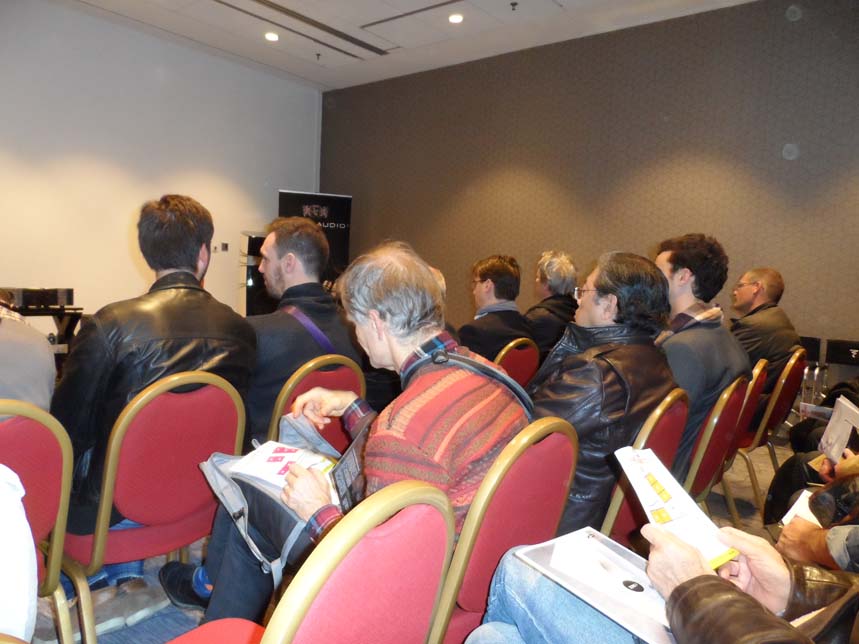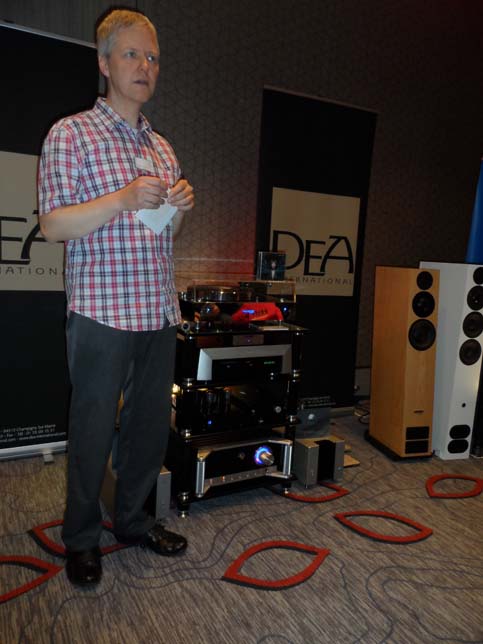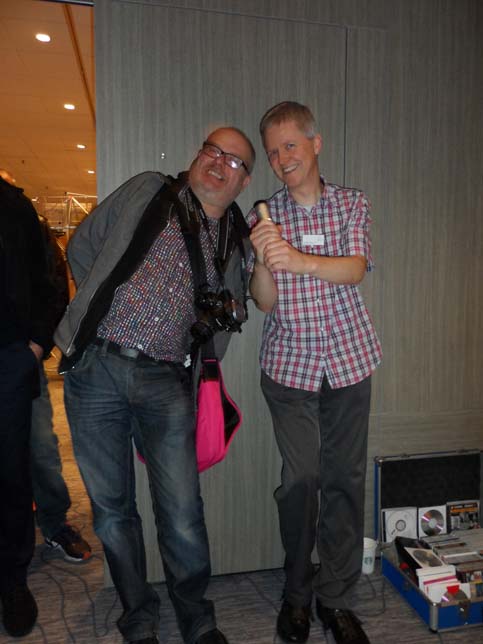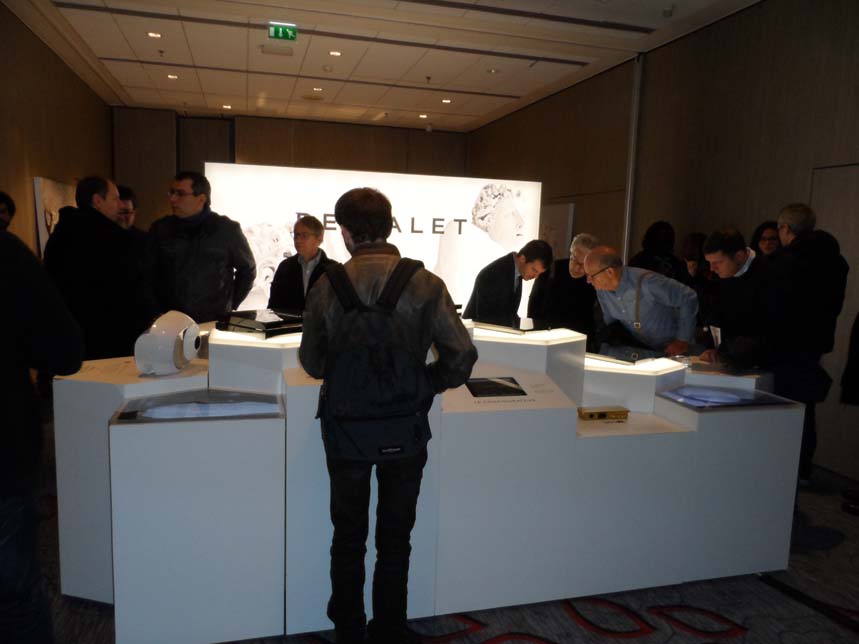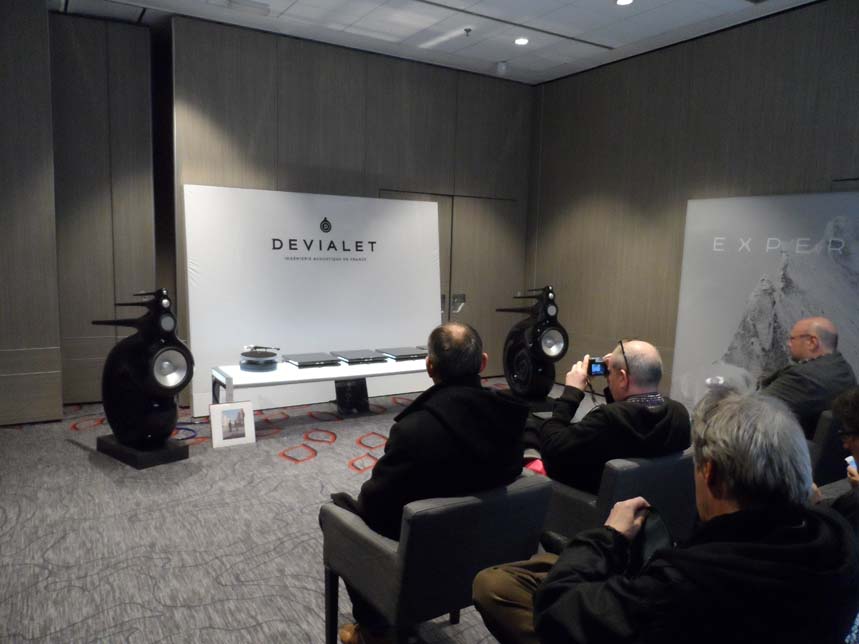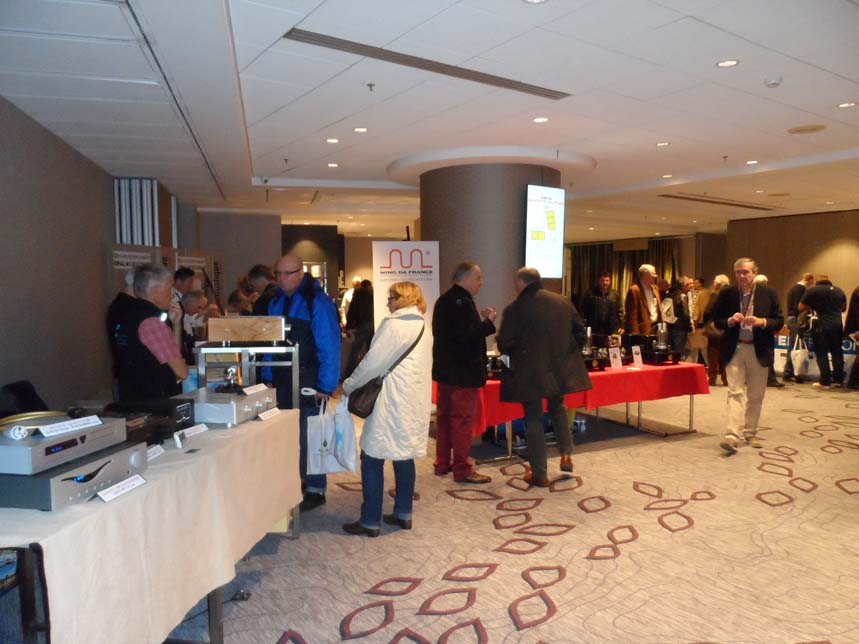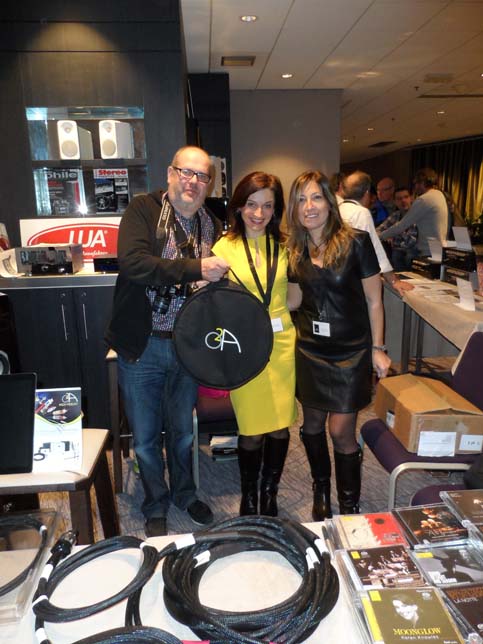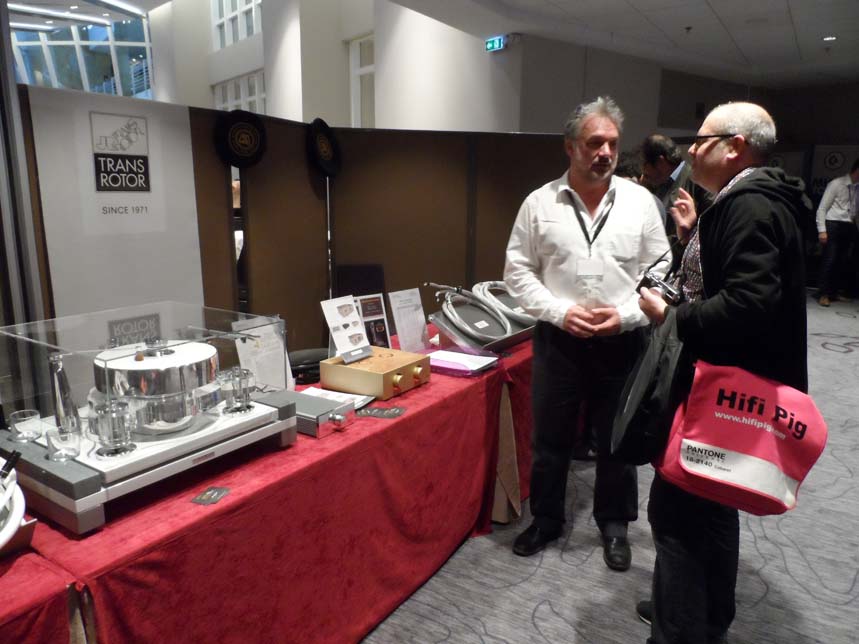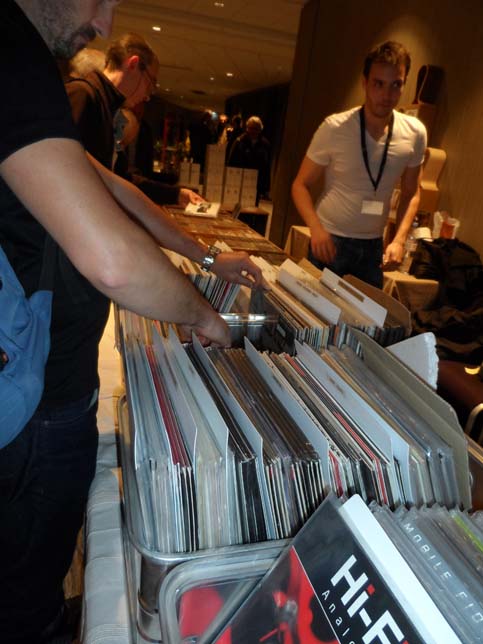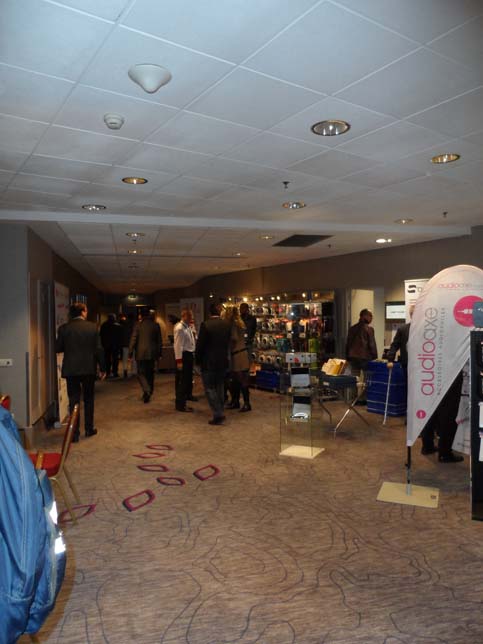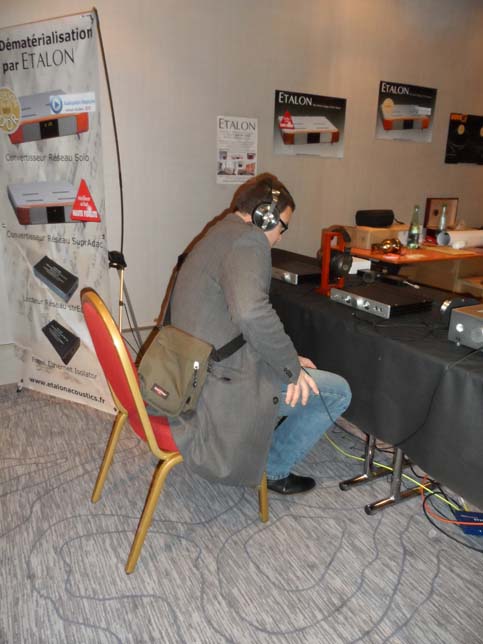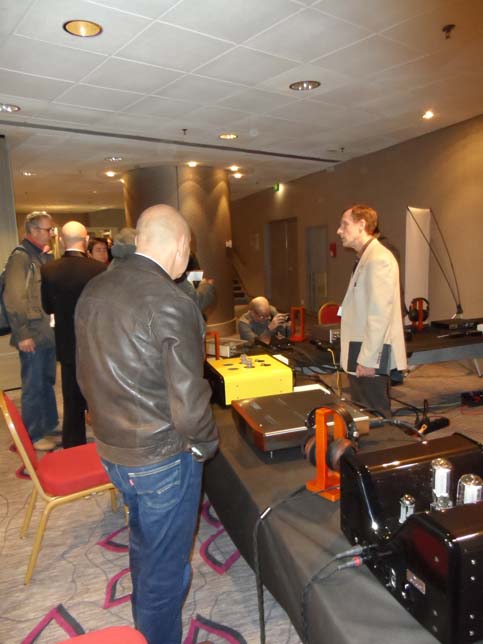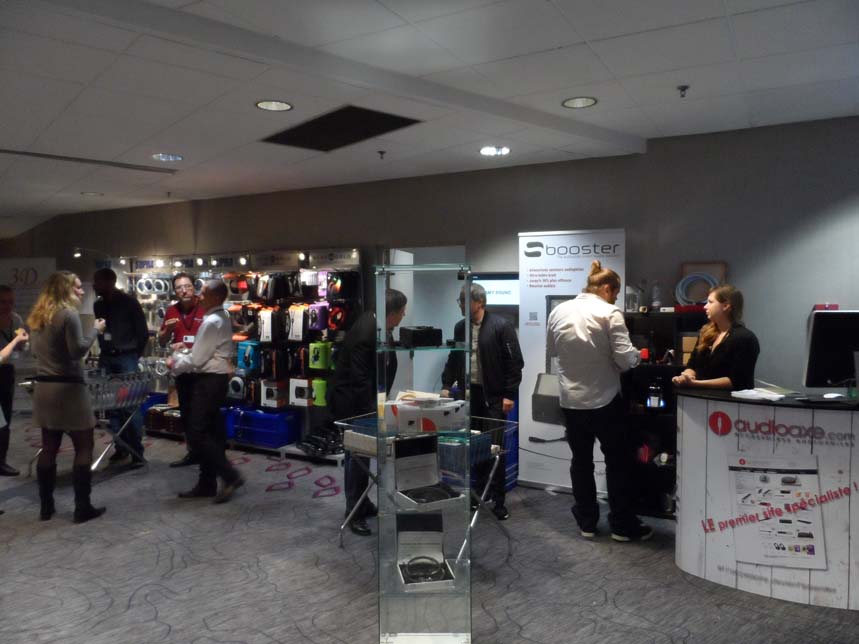 A bientot!