The good people at The Missing Link & Vinyl Passion got in touch with Hifi Pig to announce that they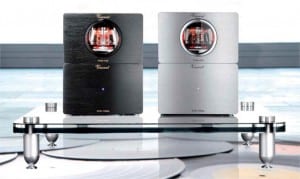 have been appointed UK retailer/ Importer of the Vincent Brand and that they now have in stock the long awaited flagship valve phono stage the Vincent PH-700.
The Vincent PH-700 is a two box design with a fully regulated off-board power supply and switchable moving magnet power supply.
The phono stage is priced at £549 in the UK with a 3 year warranty and is claimed to offer unparalleled performance at this price point.
The new Vincent PH-700 is said to build on the strengths of the well established Vincent PH-O8 which sells for £349.
Both of these phono stages are available for demonstration in the Vinyl Passion music room based in the heart of Sherwood Forest and come with the option of black or silver finish.
Hifi Pig will have a UK exclusive review of the new unit in the next few weeks.