Audio Deva have a Kickstarter campaign for their €895 Atmo Sfera turntable (complete with arm and cartridge)… but the Atmo Sfera is no ordinary turntable because it doesn't have the platter that would seem like a pretty essential part of any vinyl spinner.
Audio Deva claim that the classic turntable has drawbacks inherent in its design citing "heavy weight, size, playing mechanism and vulnerability to vibration" as issues and claim their design eliminates the problems associated with conventional turntables.
With 36 days to go the Italian company has raised around €15 500 of their €40 000 funding target.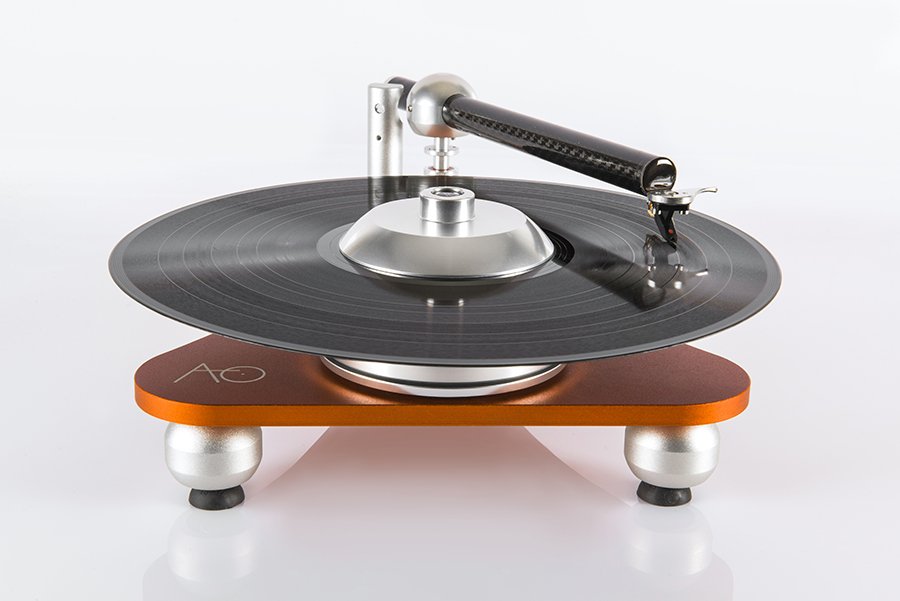 Tech Spec'
Turntable 
Platterless design, a unique design where the record spins in air
Belt-Driven, Two speed (33/45 RPM) turntable
Small, low torque bipolar motor, driven by a synthesized, sinusoidal wave
Microprocessor controlled operation
Bluetooth® stereo connectivity with embedded RIAA phono preamplifier
Tonearm
Carbon fiber, static balanced Tonearm
Effective arm length: 228 mm – Arm overhang: 15 mm
Cartridge 
Pre fitted Audio Technica AT 95 E MM Cartridge
Other Features
Low resonance, CNC machined, Anticorodal Aluminium plinth
CNC machined Ergal Shaft
Vibration damping feet
No setup required with the fitted cartridge
Dimension (base only): 12″ x 11″ x 4″ or 31 cm x 28 cm x 10 cm
Weight: 6.5 lbs. or 2.8 Kg
Universal Power supply: 110-240 V / 50Hz / 60Hz