The Totaldac d1-driver is an analogue driver. It is usually connected to the output of the DAC. Vincent Brient of French brand Totaldac told us more. "It is an answer to the endless question "is it better with or without preamp?"The strength of preamps is there active stage more than their volume control. The active stage helps driving the power amp. Traditional preamps have been designed when people had several analogue sources: LP, cassette, FM tuner, CD player… Some of us still use LP today and still need a traditional preamp".
"Many of us use just a DAC as source. The d1-driver is the solution in this case to get the best sound, the lowest noise and the most friendly volume control from a Totaldac DAC remote".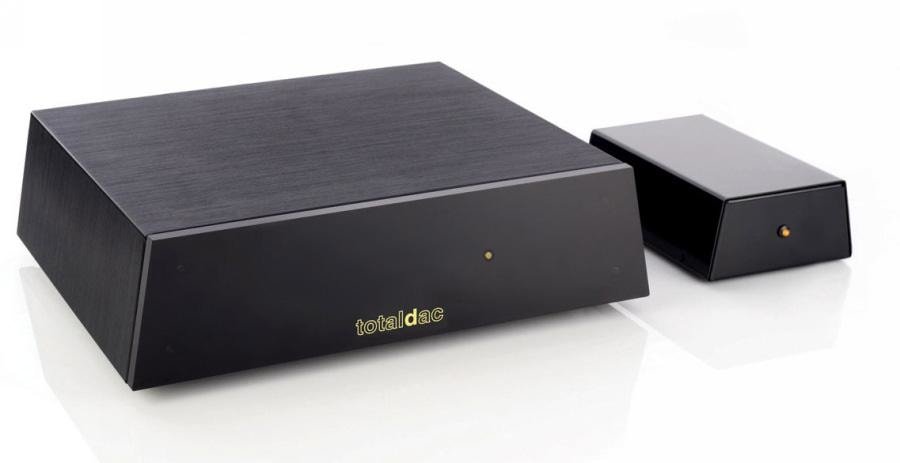 Vincent continues: "Its drive capability allows the d1-driver to improve the sound of a DAC, improving bass control, articulation, presence, soundstage and life. It has been tested when connected between a DAC and a power amplifier (transistor or tube), but also between a DAC and an integrated amplifier. The d1-driver has no volume control because it relies on the DAC volume control. It has been tested in association with the d1-core up to the d1-direct and d1-twelve DACs with great success".

The Ttaldac d1-driver is priced at 5800 euros including VAT in Europe and 5300 euros excluding VAT outside of Europe.
READ MORE HIFI NEWS WITH HIFI PIG