Townshend's products are used for isolating turntables, disk players, streamers, computers, DACs and amplifiers and speakers including large floor-standing speakers.
Townshend method of isolation, is effective down to 3Hz, functioning in all three planes. At this year's Cranage show you can be the first to see Townshend's latest products.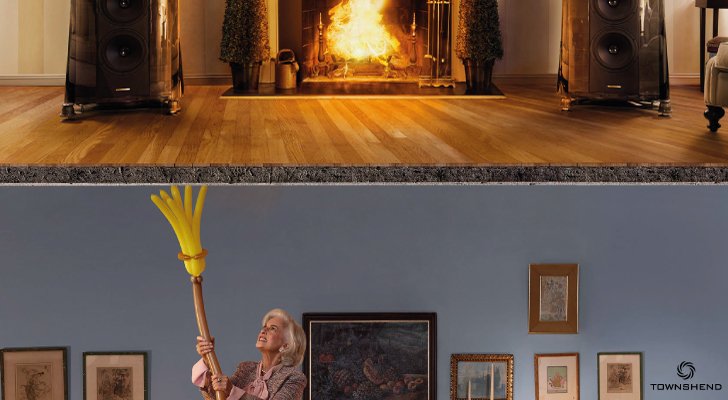 Townshend have announced a new and re-developed version of the Seismic Sink Equipment Support. The new model features an enhanced version of Townshend's Loadcell system. An obvious improvement has been the new zero maintenance requirement, meaning set and forget setup.
The new Townshend Supertweeter Stand is designed to solve many Supertweeter mount problems typical with round top, large panel and horn speakers. Townshend will also be bringing their Fractal Interconnects and the Fractal Isolda Speaker Cables.