Townshend has introduced the new Allegri Reference, which has a volume control with a 129 0.5dB step, reed relay switched Auto-transformer Volume Control (AVC). The Allegri Reference is remote-controlled, wired with point-to-point Fractal-Wire™ throughout and suspended on the latest Seismic Isolation.
Following on from the earlier Allegri+ preamplifier, the Allegri Reference is a microprocessor-controlled, passive, AVC pre-amplifier, suited for both the discerning home hifi enthusiast and the professional user.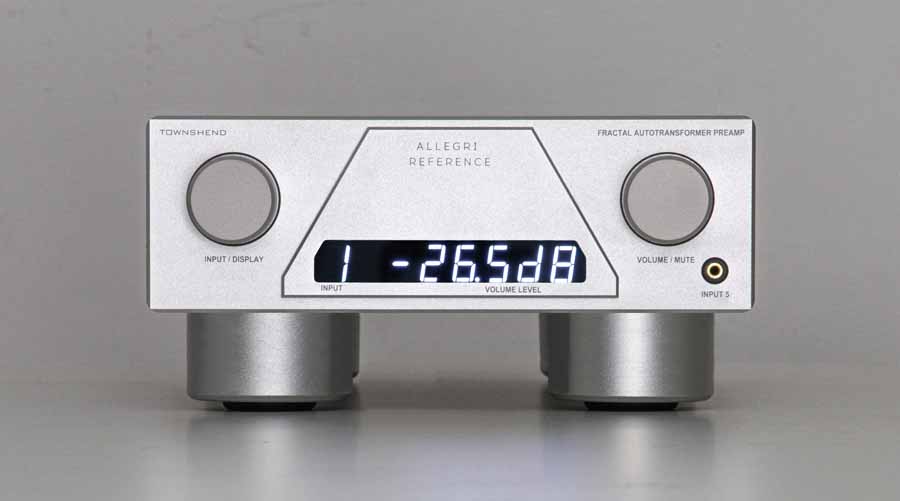 Balanced XLRs
It has a detailed and clear LED display and easy to use interface. Featuring five stereo phono inputs and two pairs of balanced XLRs. The XLRs are in parallel with inputs 1 and 2. There is a 3.5mm jack socket, on the front panel, in parallel with input five. For output, it has two sets of stereo phonos and one pair of balanced XLRs.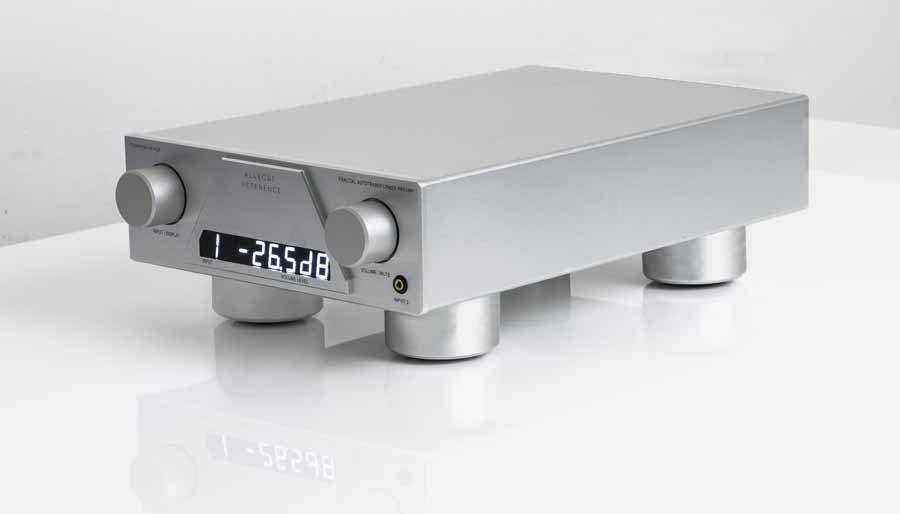 Isolating Feet
The case and isolating feet are made of anodised aluminium and are available in either a natural silver or black finish.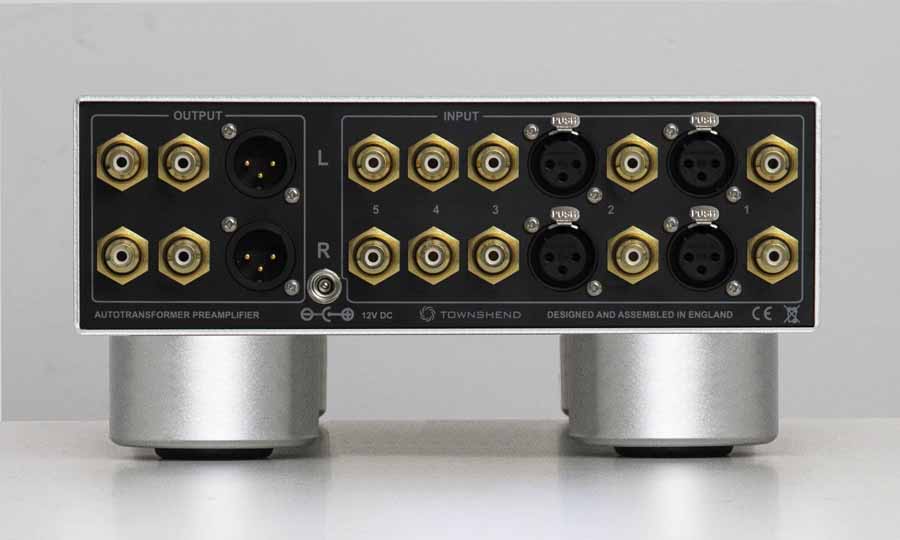 Price
£6,667 + VAT