Triangle, the French loudspeaker manufacturer has announced a new high-fidelity loudspeaker series called Borea.
Borea speakers feature technology from the Esprit EZ range,and are designed for both listening to music and as part of a home theatre system.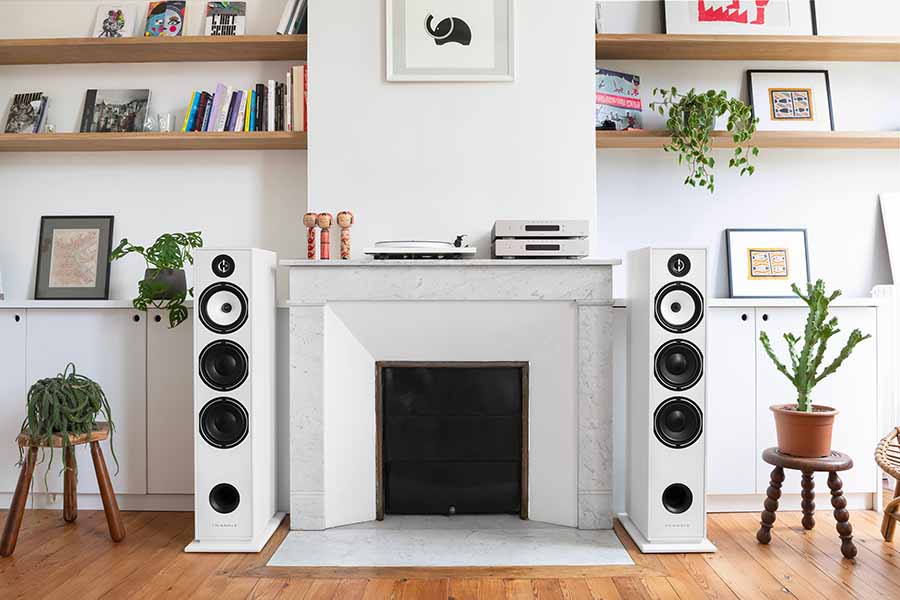 EFS Tweeter
The tweeter of the Borea range is equipped with a next generation system called EFS* (Efficient Flow System). It is based on a 25 mm silk dome drive unit known for its neutrality, with a phase plug developed specifically to homogenize high-frequency diffusion. The dome is placed inside the partial horn loading, reducing reflections. This transducer is powered by a neodymium motor generating high magnetic power in a compact size. It is coupled to a cooling system.
Cellulose Midrange Membrane
The midrange driver has a membrane made out of 100% natural cellulose paper, with no surface treatment. The profile of the cone was also redesigned to improve the rigidity. The low frequency drivers have membranes made of fiberglass.
Cabinet Construction
All models of the Borea range feature perforated internal panels in MDF and EVA foam, thus stiffening the transducer/cabinet combination. Triangle say that this concept reduces the vibratory behavior of the structure and also absorbs the vibrations generated by the movement of the bass drivers. This proprietary system unique to Triangle is called DVAS (*Driver Vibration Absorption System). At the end of each internal reinforcement, a high-density EVA foam gasket ensures the contact between the motor of the transducer and the reinforcement.
Range & Prices
The range consists of six models
BR09 : Floorstand speaker 3 ways – 5 drivers – 1199€/per pair
BR08 :  Floorstand speaker 3 ways – 4 drivers – 999€/ per pair
BR07 : Floorstand speaker 2,5 ways – 3 drivers – 849€/ per pair
BR03 : Bookshelf speaker 2 ways – 2 drivers – 399€/ per pair
BR02 : Bookshelf speaker 2 ways – 2 drivers -319€/ per pair
BRC1 : Central speaker 2 ways – 3 drivers –  249€/per piece