Triangle have released a ready-to-listen pack featuring a turntable and a pair of amplified speakers. It has been developed by French brand Triangle, in partnership with Pro-Ject.
We were able to see the turntable and speaker combo at High End Munich and it seems an impressive package for the money. The active speakers LN01A have plenty of connectors enabling you to listen to your music from any source (Bluetooth AptX, RCA, 3.5 jack, optical, phono, as well as a subwoofer output). This pack is available in full black or white. Designed by Pro-Ject, the Triangle turntable is compatible with 33 and 45 rpm records. It features a belt drive, an aluminium tonearm with sapphire bearings and a low vibration motor. The tonearm and the cartridge are pre-mounted to allow a relatively simple setup.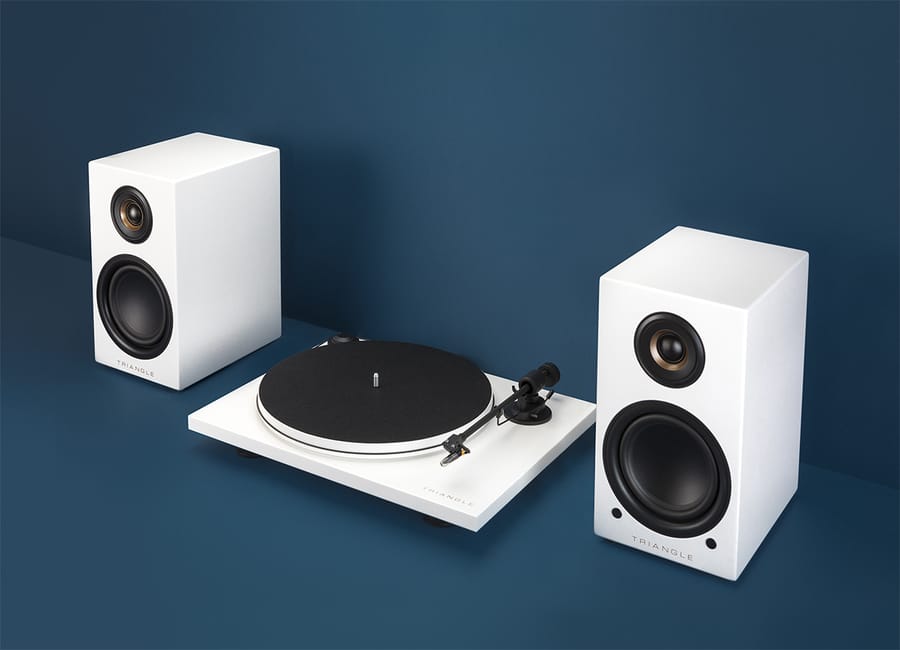 This turntable is specifically developed to pair with the LN01A speakers, thanks to its Ortofon OM-10 E cartridge and its high sensitivity (output voltage: 4 mV). The included Pro-Ject Connect It E phono cable ensures an "excellent signal quality" up to the dedicated phono jack of the LN01A speakers, as it benefits from high purity oxygen-free copper (HP-OFC) conductors and gold-plated RCA connectors.
RETAIL PRICE : 899€