Teufel have introduced a couple of nifty looking soundbars called the PC Bamster and the BT Bamster.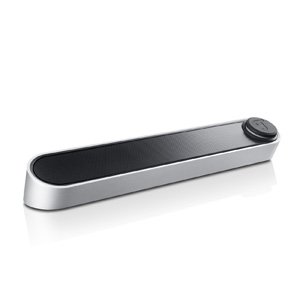 The PC Bamster can be connected to source devices via mini stereo jack or USB port and can even be supplied with electricity via a USB connection if used on the go with a notebook or tablet computer. The BT Bamster can be connected by either mini stereo jack, USB port, or Bluetooth.
Each soundbar measures just 33cm x 4.4 cm x 5.2 cm and look ideal for desktops or when your travelling around.

The PC Bamster is €99.99 and the BT Bamster is  €129.99