High-end audio electronics manufacturer Valve Amplification Company (VAC) based in Sarasoto will unveil its new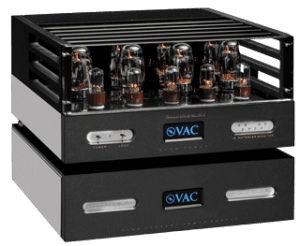 Statement iQ Power Amplifier and Statement Series Preamplifiers at the 2013 International Consumer Electronics Show.
Known for designing audio amplifiers that use vacuum tubes, VAC reveals the "revolutionary" VAC iQ System (patent pending), representing a breakthrough in the application of tube technology.
VAC founder Kevin Hayes states, "The VAC iQ System is the result of 18 years of research and development by VAC, and represents the first time in history that each tube in a vacuum tube amplifier can be held continuously at the optimal operating point, regardless of how loudly or softly the music is playing; it also takes the worry out of maintaining a tube amplifier. We are excited to offer this sound experience for the first time to the attendees at CES this year."
In addition to unveiling the Statement iQ Power Amplifier, VAC will exhibit the new Statement Line Amplifier and the new Statement Phono Amplifier.