I thought it was a joke when this landed on my desk earlier but as with all the albums that arrive here at Hifi Pig Towers I gave it a fair trial and popped it on in the car whilst we drove to our destination for lunch.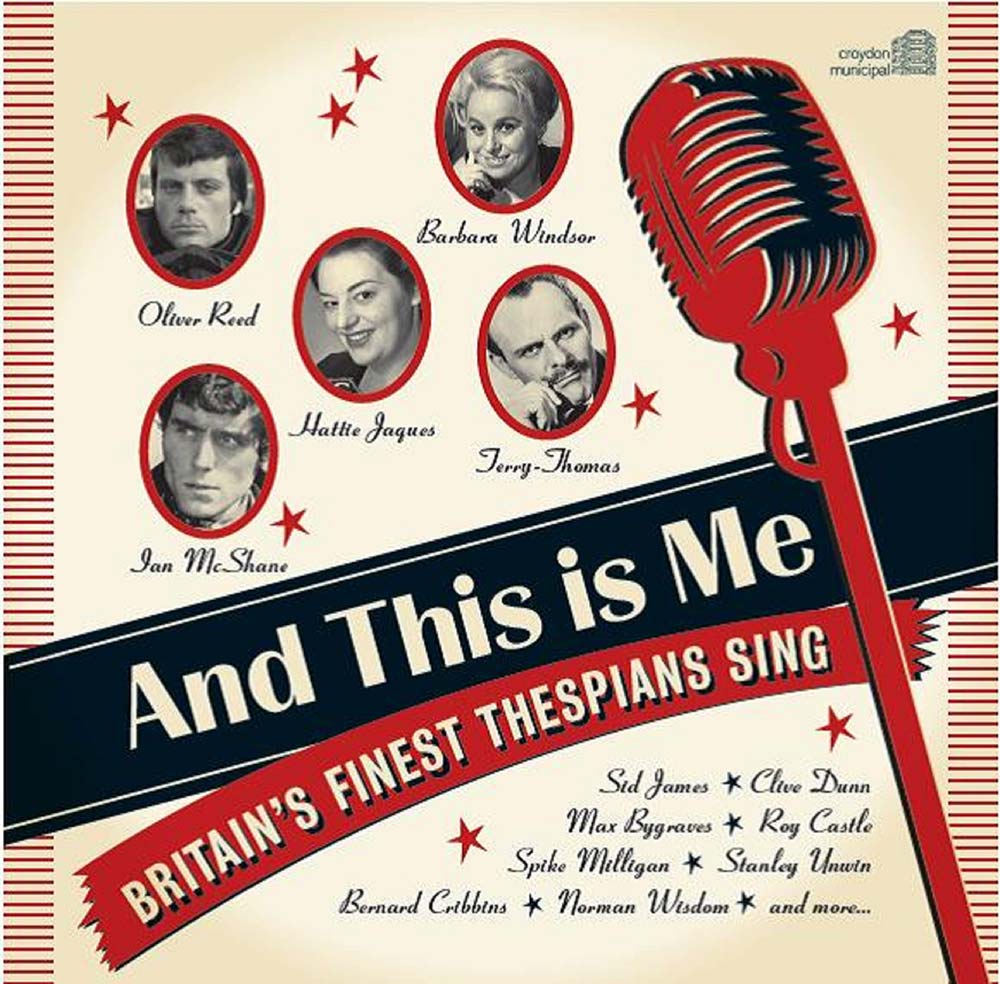 Now being an audiophile is a serious business. As I understand it from several people on Facebook groups, laughing and having a silly time is only permitted three times a month at most, and only then when strictly confined to one's own living room. Thing is, as much as I may enjoy a serious documentary or a challenging film, I also get a good deal of pleasure from daft comedy. And why should music be any different? Indeed, wasn't it Frank Zappa who asked "Does humour belong in music?" (The answer is yes, by the way.) However, in the main music tends to be pretty serious stuff, but it wasn't always this way and the novelty record has a great tradition.
What you are getting with And This Is Me is a collection of tunes from the fifties and pre-Beatles sixties made by stars of stage and screen from the UK. The UK thing is very important here! Not everyone around the world, or for that matter in Britain, is going to get this record, but it is good fun. It's sort of a time-capsule to a more innocent and carefree time when fans wanted to get close to the stars and a 45RPM single was one of the ways to do this. Brits of a certain age will recognise most of the names on this record; Bernard Cribbins, Max Bygraves, Mike and Bernie Wineter, Spike Milligan, Norman Wisdom, Hylda Baker, Terry Thomas…there's loads more, and if you are a fan of the Carry On films you'll recognise pretty much all the rest on here as its got them by the shedload.
Some of the tunes are serious attempts at making proper pop records, but in the main it is the novelty type record that abounds here. There are tunes whose lyrics you'd be hard pushed to get past the political correct monitors of today; Ian Carmichael's Lemon Twist is a case in point where he encourages a young lady to partake of sizeable straight vodkas with a twist of lemon for nourishment. Unfortunately for Carmichael his victim manages to escape his clutches as he gets so blind drunk he falls asleep. Another is Sid James and Liz Fraser's Double Bunk – I'll let you work that out.
So, is this a record you should rush out and buy? I genuinely don't know is the answer. It is good fun, we belly laughed a good few times whilst driving about, and it is most certainly a memento of a bygone age, but I'm not really old enough to remember these stars in their prime and so I'm unlikely to play it over and over. However, if you enjoy this kind of curio you'll love this and I didn't skip a single tune. There are tongues firmly in cheeks throughout and to quote Barbara Windsor, it's all a bit cheeky, though there are, as mentioned, more earnest offerings too.
Out September 30th.
Stuart Smith