DbM, previously known as Distributed by Meridian, has announced an exciting new DbM partnership with Waterfall Audio, becoming its exclusive distributor within the UK market, and providing professional installers access to Waterfall's glass and aluminium speaker range for the home cinema and media room experience.
"Waterfall share our ethos of excellent engineering, stunning aesthetic, and outstanding audio performance," comments Barry Sheldrick, Director of Sales at DbM and Meridian Audio. "We are really excited to offer our dealers this new range of on-wall, in-wall, and in-room speakers from Waterfall Audio. All handmade in the South of France using glass and aluminium, these speakers are simply beautiful to look at and amazing to listen to, particularly when powered by Meridian amplifiers. To best demonstrate Waterfall Audio's quality in design and sound, we are creating a DbM experience centre at our HQ by March 2020. This will be the perfect environment to experience the incredible aesthetics and excellent sound of Waterfall Audio, especially when powered by our Meridian 251 and 258 amplifiers. We are really excited to launch this new space in March!"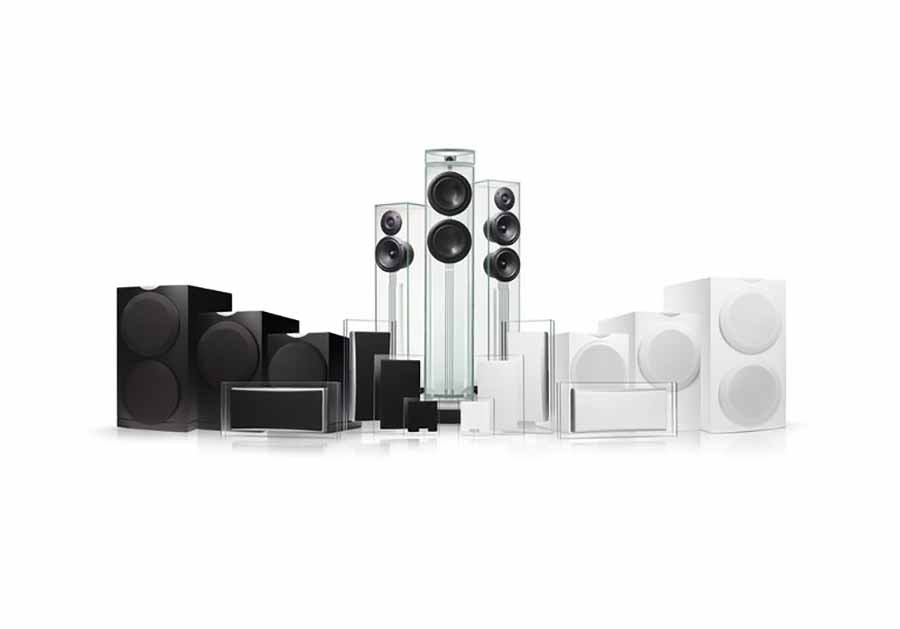 Waterfall 
Established in 1996, Waterfall positions itself in a niche segment of the market with its innovating concept of glass-made speakers. Using sophisticated manufacturing processes for glass cutting with precision near 100 Microns, Waterfall has mastered the art of glass assembly, designing some truly unique and stunning products exclusively for the luxury audio visual market. As DbM partners, UK integrators now have exclusive access to three compact on-wall speakers, along with a shallow mounting depth (73mm) in-wall/in-ceiling option for distributed audio, media rooms, or cinema systems. As well as this, the range includes three matching compact but mighty subwoofers, and three unique in-room glass speakers:
Waterfall Evo Loudspeakers 
With a harmonious size and glass design, Iguasçu Evo is the most compact of Waterfall Audio's floorstanding glass speakers, delivering a balanced and pure sound, fit for any installation.
The impressive Victoria Evo is another of Waterfall's floorstanding speakers, using high-density glass and multiple innovating technologies. The speaker is both elegant and powerful, as well as efficient and reliable when reproducing detailed sound.
As the flagship product, Niagara combines extraordinary architecture with the most exclusive materials and careful craftsmanship, reflecting Waterfall's passion for the exceptional.
"We couldn't be happier with the new partnership, it symbolises a new step for Waterfall Audio, as we continue our expansion out of France," explains Cédric Aubriot, CEO of Waterfall Audio. "Being associated with such a world-famous brand is very exciting, it's a goal of ours to provide unique solutions to an even wider audience, and DbM shares a passion for outstanding experiences. Having them on board as an exclusive UK distributor shows our trust that they'll push our solutions further and grow our presence in the UK market."