Well, I don't know about you, but I've seen the glass-chassised Waterfall Audio loudspeakers in magazine
adverts, skimmed a review or two, even popped my head into Waterfall Audio dem rooms at hifi shows.  But I have to confess I've never really taken them at all seriously.  I mean, glass cabinets – that's just a blingy fashion statement designed to lure the gullible and musically unsophisticated, right? – where appearance is all-important and sonic performance is neglected?  They aren't intended for the likes of us, who have experienced the musical delights of genuine audiophile design, surely?
Nope – it's often wrong to judge a book by its cover, or a loudspeaker by its appearance!It turns out that these are very capable high fidelity speakers with some innovative acoustic design features and they deserve to be taken seriously.  They have quite a distinctive sonic presentation that is well worth your time to experience; the stunning appearance may well then just be the aesthetic icing on the musical cake.
Perhaps not surprisingly, both the design and the manufacturing process for Waterfall Audio's range of superbly finished glass chassised loudspeakers took quite some time to work out, and it was after 3 years of speaker design work and manufacture prototyping that Waterfall Audio started trading in 1999.  They are based in Provence, in the South of France.  The subject of this review, the Victoria Evo, is the middle of three in the Krysta line of floorstanding Waterfall speakers.  There is also the smaller Iguasçu Evo and, at a big jump in price, the Niagara.  Waterfall Audio also manufactures the very distinctive looking Ultra Flat Line in-wall, on-wall and standmount speakers and a series of matching subwoofers.
The Victoria Evo is a 101cm tall, 25cm square,16.3kg, 4 driver loudspeaker.  The drive unit complement is sourced
from French speaker driver specialist Atohm – one 20mm soft dome tweeter, two 150mm mid/bass cones and a passive bass radiator driver which faces downwards mounted on the bottom of the speaker in the die-cast aluminium plinth.  Interestingly, additional weights can be screwed on to the passive radiator to modify its technical characteristics – this has quite a major impact on the sonic presentation, so more on this later!
The two mid bass drivers cover overlapping but not identical frequency bands.  The upper cone covers midrange and upper bass, the lower driver extends further down into the mid bass.
Removable circular grilles are provided for the two midrange/bass drivers on each speaker, but the tweeter remains exposed.
Glass loudspeaker cabinets – pros & cons ….
So, OK.  Glass cabinets – many will think that they look wonderful, or at least interestingly distinctive, but what are the technical advantages of using glass as a loudspeaker cabinet material?
I can certainly think of some disadvantages! – all is visible and the internals must look as attractive and uncluttered as possible.  So no resonance damping wadding is allowed, no unsightly internal bracing, no rat's nest of crossover and connecting wiring.  Even the rear of the drive units has to look pretty!- glass is stiffer and denser than the more usual MDF used for speaker cabinets – so while this will likely reduce the overall level of resonances, this tends to punt the resonances that are created to higher frequencies.  Glass has an often well-deserved reputation for being a bright and brittle sounding material in an audio context.
So, what are the advantages then? Slightly tinted, toughened glass is used, the same material as in car windscreens. 6mm thick in the Waterfall Audio application, this has a very low resonant signature.  This is the principal reason given for the use of glass as an enclosure material.  Here's an excerpt from some of Waterfall Audio's presentation material….
… it is the movement of the driver and not the vibration of the case that gives the sound. In fact when the case starts vibrating, the quality of the sound reproduction is altered, producing colouration. This is why many speaker manufacturers use structure reinforcing devices to increase rigidity. The ideal solution so far has been to use inside panels filled with sand, for its density and inertia. Glass is sand!
So the highly interesting choice of glass is not just for its aesthetic qualities but also for its extreme density, so no vibration of the case will come to colour the sound reproduction
Well, I can think of many speaker designs which take a very different philosophy — there's the whole British "BBC monitor" approach, for example, where thin, resonant plywood is deliberately used as a cabinet material.  And there's even a speaker manufacturer who adds a resonating external board or two to their speakers to deliberately induce audible colourations.— well, I'm with Waterfall Audio on this one.  Personally, I think that reducing resonances is a good thing!
What, I suspect, turns the glass cabinet from a pretty sonic failure into a beautiful audio success story is Waterfall Audio's patented Acoustic Damping Tube (ADT).  This is the technology that allows proper functioning of a loudspeaker driver in a non-damped structure such as a glass enclosure.
This ADT is located at the rear of the mid-bass drivers, forming a driver sub-chassis with an open mesh at the rear, and limits the return of the back wave from the cone into the glass speaker cabinet.
The ADT has 3 main functions:
–    Damping control of the midrange frequencies with the integrated damping chamber.
–    "Hydraulic damping" in the lower frequencies which assists in controlling the excessive movements of the cone, so reducing distortion in that area, and also increasing the power handling.
–    Mechanical decoupling of the mid/bass drivers from the glass structure.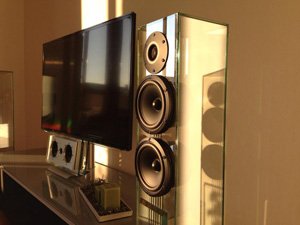 The floor standing Victoria Evo and Iguasçu Evo speakers also use Waterfall Audio's "acculinear" filter technology in the tweeter crossover, intended to deliver a 'very smooth and soft treble', or so says the sales blurb — we'll see!
Cleverly, the internal wiring linking the drivers with the external, rear mounted binding posts is implemented using copper traces on the inside of the glass cabinet, so turning a potential eye-sore into an attractive visual feature. A clever idea, well implemented.Of course, the ultimate and only really relevant test of all this audio technology is the sound produced – how close do the speakers get to sounding like real music?  When it came to the sound of these speakers, I was expecting "different" but would it also be "better", at least in some ways, and how would the inevitable originality of the design show itself sonically?  I was genuinely interested in finding out .…
But first … a side note on the Aesthetics …
Made of high quality subtly tinted glass with a semi-mirrored finish and beautifully beveled edges, these speaker cabinets remind me of the Italian glass furniture that my art dealer uncle collected.  If they haven't won design awards, they should have done!  They really are a joy to behold.
On entering my music den and seeing these Waterfall Audio speakers for the first time, my wife exclaimed "Oh, they're really beautiful!". So there you have it – an audiophile loudspeaker with a very high WAF (wife acceptance factor).  A dream come true for many of us!
The Sound of a Waterfall ….
These speakers place you about midway back in the concert hall – they lack the immediacy and crispness of some, but they also don't wallow around and sound mushy.  Yup, about half way back.
That's not to say they are slow and boring.  The whipcrack synth transients in Eddy Louiss' Blues for Klook are
conveyed with very good snap and speed.  Bass doesn't quite plumb the stygian depths of this demonstration-class recording, though, but the sound isn't lightweight by any means.
Tonality is good, and clearly of low colouration – very colourful, but not coloured.  Woodwinds, always a harsh test of tonal accuracy due to their very distinctive harmonic characteristics, are beautifully rendered.  In the finale of Dmitri Shostakovich's 10th Symphony, the flutes cut through the mighty orchestral swathes with realistic ease and bite not to mention tonal colour.  Very fine indeed.
Staying with this superb Shostakovich recording, the orchestral heft of the astonishingly energised 2nd movement of the symphony is conveyed with excellent scale and authority.  The Victoria Evos really respond well to large scale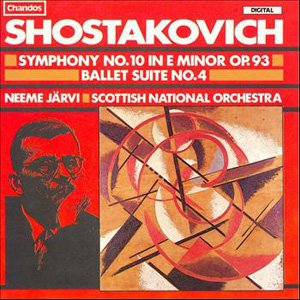 classical music, the foundation of which generally resides in the mid and upper bass, so suiting the frequency response of the Victoria Evos.Brass, as well, sears through the orchestral tumult with appropriate abandon.  There's a slight warmth and smoothness to the treble ensuring that the music doesn't screech at high levels.
Following on from the symphony on the CD is Shostakovich's Ballet Suite No. 4. …. Ballet Suite? – pah, music for girlies, right?  Ha! – no way! The first movement contains one of the most powerful and extended (and tuneful) orchestral crescendos and climaxes I have heard in the classical repertoire – and it is magnificently conveyed on this Chandos recording.  Some systems don't even come close to capturing the sheer scale, energy and complexity of this track; there is so much going on here that there is a tendency to lose the plot and smooth things over, or for speakers to screech their heads off.  The Victoria Evos do better than most speakers; there is a small loss in intelligibility when things really get going, but the musical complexity is not smoothed over to a significant extent and, mercifully, listener fatigue from an out of control tweeter is not an issue.Hmm, yeah.  Really quite excellent.
Moving on to The Buggles wonderful 1980 pop album Age of Plastic, an early Trevor Horn classic; mid-bass punch on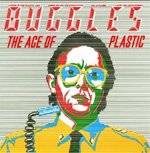 the drums is excellent and the overall driving excitement of the music is enthusiastically reproduced.  Once again you are a little distanced from the startling immediacy of this recording; some will prefer it this way, others will crave an even more explosive sound.
Power handling and the overall dynamic envelope is excellent – at 89dB/W sensitivity and 8 ohm impedance (min 4 ohms) the Victoria Evos are quite easy to drive, but they can also soak up the power when it's available.  Very high, undistorted volume levels were easily achievable with a suitable powerhouse of an amp, such as my 250wpc Krell.  But they were also well suited to a 27wpc class D t-amp.
Bass is good – solid and quite powerful – down to the mid-bass, but the low bass isn't really there.  Lovers of large pipe organs or technodance music who like their intestines to resonate with the music probably won't be satisfied, but for most music the Victoria Evos do just fine.  Varying the distance from nearby walls a little can fine tune the bass characteristics nicely.
I've been wheeling out the big musical guns so far, so let's relax a little now and enjoy Caroline Lavel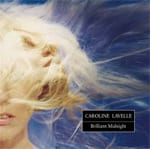 le's very beautiful song Farther than the Sun on her Brilliant Midnight album. Her breathy, throaty vocals sound wonderful here – nicely focused and present, and brimming with sad, wistful emotion.  The subtly placed bass synth is well caught and musically right.  Yum.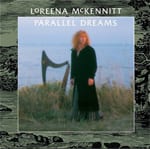 Soundstaging, as exemplified by the superbly focused but wonderfully atmospheric track Breaking the Silence, from Loreena McKennitt's Parallel Dreams album is well caught, with the vocal front/centre and the backing instruments accurately placed around the singer in depth as well as side to side.  So often, this track emerges as an amorphous unfocussed blob of sound, but not with these Waterfall speakers.
The glass cabinetry does seem to reap rich rewards when it comes to low colouration.  Vocals in particular are very naturally presented.  Vocal sibilance is not at all exaggerated, if anything it is slightly subdued.
Out came my scrumptious Decca album of Italian baroque songs, 'If You Love Me', by mezzo soprano Cecilia Bartoli.  I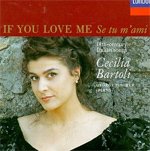 had intended to listen to just a couple of tracks from this beautiful album and then move on.  But no, I sat back and let the album play all the way through – I thoroughly enjoyed the natural musicality of the presentation.
Setup — I like a presentation that errs on the up-front side of neutrality, so for me the circular grille on the middle (midrange / upper bass) driver comes off for a bit more immediacy and detail.  The second grille, over the lower bass driver, can also be removed, but the gains in immediacy are much less, and I also preferred the look of the speaker with just the one grille removed.
That passive bass radiator …
… Small brass weights can be easily screwed onto the threaded centre of the passive bass radiator; weights of 27g and 7g are provided.  Just lean the speaker onto its side, look at the base and the threaded attachment at the centre of the driver is obvious. These weights extend the lower frequency limit of the speaker from 50Hz, to 45Hz and then to 40Hz, respectively.
I didn't take to the 27g weight at all – it seemed to slow the whole presentation down.  Yes, the speakers did gain a little in bass heft, but the baby/bathwater syndrome comes to mind here – too much was lost for just a small gain.  Mind you, some folk like to luxuriate in a relaxed and enveloping sound, so maybe the 27g weights will work for them!
For me, the 7g weight seemed to be a good compromise between bass depth and overall detail resolution.  With no weights attached to the passive bass radiators the presentation was a touch faster but a little too lightweight and 'boppy' for me.
In SUMMARY, apart from their appearance where I am sure that many people will agree they are genuinely stunning, these aren't "Wow Speakers".  I suspect you are unlikely, on first hearing, to think "Wow, that's fantastic clarity / bass / imaging / dynamics / whatever".
What the Waterfall Audio Victoria Evo speakers do is provide genuinely good sound quality across a broad swathe of music types.  Vocals, in particular, benefit from the low colouration of the glass cabinet.  These speakers don't provide the very bottom octave of bass, so true bass-heads will need to look elsewhere.They present a mid-hall perspective; not up close and personal, but not distant and vague either.  It's a slightly relaxed view that can be enjoyed for long periods with no real danger of listener fatigue.
Are you paying a little extra for the fancy glass cabinet?  Yep, sure you are.  Can you get sound as good for a bit less money?  Yep, sure you can.Do they sound good and look absolutely fantastic? Yep, sure they do!
For the 'value conscious' music lover who wants to get the very best sound per £, I guess I'd suggest that these speakers may not be for you.
But if the price range suits you, and you desire very good sound quality in an amazingly, perhaps uniquely, attractive package, then these fine loudspeakers should definitely be on your audition list.


______
Review system: MBL 116F speakers; Atoll AM-80, Topping TP-60 and Krell KAV-250a power amps; Restek Consens pre-amp; Vincent CD S7 CD Player.  RFC Pluto & Oscar's Audio Dark Knight i/c and Tellurium Q Black speaker cables.
Jerry Jacobs