Hot off the heels of their scathing Trump-POV music video, "Mar-a-Lago," Phoenix-based rock band, Wyves, returns with the fiery new single "Princess Excess." With a driving backbeat, growling vocals, and a sense of urgency, "Princess Excess" showcases all that Wyves has to offer. "'Princess Excess' can come across at first as another song about a party girl in a minor key but is a metaphor for America. "Bright-eyed heiress with a taste for the best, She don't mind if we go too fast." -Wyves.
Since forming in 2015, Wyves has developed a memorable sound and unmistakable edge that you will gravitate towards. A testament to the current craziness of society, Wyves shreds into the rock scene with their upcoming album R U OK?. The compilation of powerful and catchy tracks is filled with standout guitar licks and basslines that mark its well-deserved spot in your library.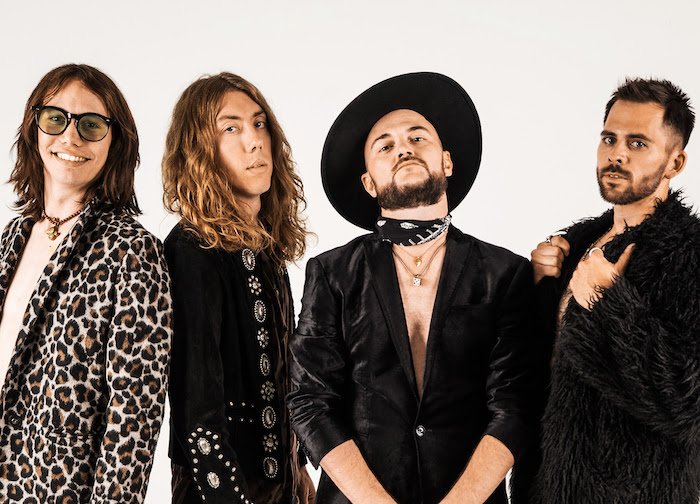 In only 3 years, Wyves has shared the stage at festivals and as direct support with acts such as Gary Clark Jr., Dr. Dog, Nick Murphy (formerly Chet Faker), The Stone Foxes and many more. In previous projects, they have shared the stage and toured with acts such as Guns N'Roses, Aerosmith, Taj Mahal, Kid Rock, and Edward Sharpe & The Magnetic Zeros.
Between the four members of Wyves, there has been a lot of knowledge gained and miles traveled for such a young and upcoming rock band. Beyond their home base of Phoenix, Wyves has made it a point to establish their name in many major city scenes along the West Coast through touring and online outreach. There has been no stop in momentum this year as the band has been recording their second full-length album R U OK? set for release in September 2018.
"When creating the musical skeleton and lyrics for each song, the concept of this album was to carve out a little time capsule of what we in the band observe and experience right now." Corey Gloden