WyWires Blue Interconnects and Speaker Cables reviewed by Alan McIntosh. 
Maybe, like me, you have built up your system by investing in bits here and there when budget allows and as a result perhaps you haven't yet matched all your interconnects and speaker cables to a one brand loom, or perhaps you have chosen not too. For me, it took some time to decide on interconnects from one manufacturer and that was based on a sound I liked and that balanced well with my components and ears, but even then I still had another brand on my speakers and at times a third or fourth on phono stages as I sought the best I could (or afford). I'm a big believer in synergy and balance in a system so having the chance to test a full loom (analogue interconnects and speaker cable) from the US company WyWires, the brainchild of Founder and President Alex Sventitsky and manufactured by hand in Los Angeles was one too good to pass up.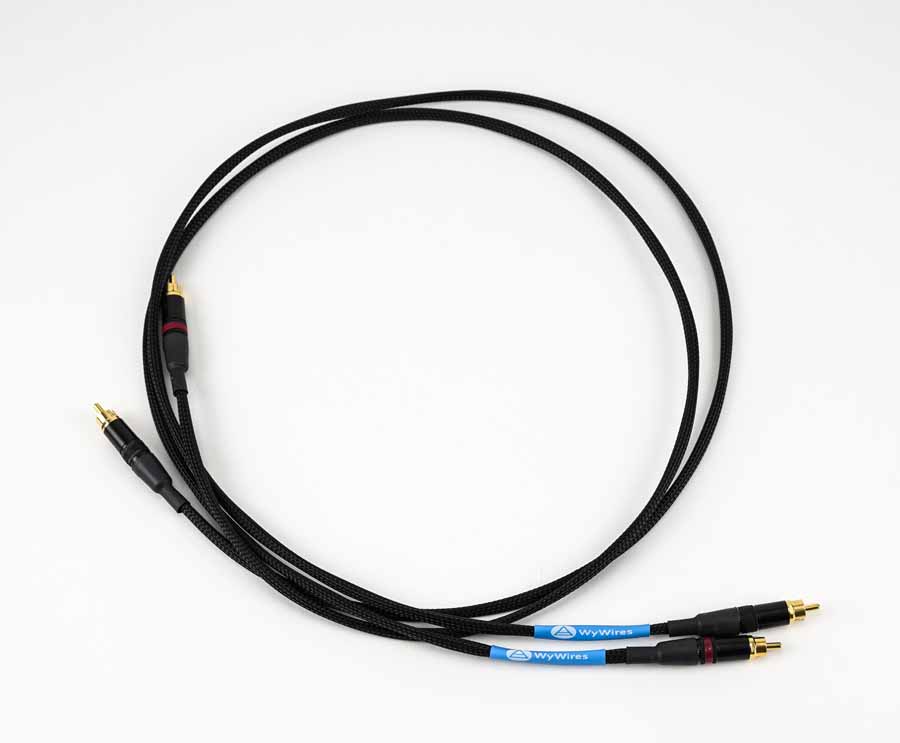 CONSTRUCTION
WyWires' Alex tells me that their cables are "bespoke, based on clients' needs and goals for their systems" which sounds good to me. They also offer a 30-day money-back guarantee when you buy direct and suggest that you have a consultation by phone or email prior to buying so you can be confident you are picking the best options for your setup and playback preferences (and budget of course).
The WyWires analogue range includes Red Series Personal Audio, Blue, Silver, Platinum, and Diamond for traditional HiFi. Their Blue Series, on test here, is the "entry point" and WyWires suggest it offers an economical product line with a commitment to great value, with Alex saying they offer much of the performance attributes of the Silver, albeit in a simplified and less luxurious offering.
Decked out in a royal blue label and black sheathing, the Interconnects come as a US standard 4ft (around 1.20m for us Metric heads) – which happens to be the size I tend to use – and can be terminated with either RCA or XLR (at the same price point). Length and termination can be selected at the point of purchase online.
Cotton-wrapped copper Litz wire in construction they are designed in-house manufactured to Alex's specification and then hand-assembled back in Los Angeles to have a rated Capacitance of 5.9 pF (per foot at a frequency of 10 kHz). Connectors are sourced from the EU and Japan. Terminations are screwed and not soldered which I prefer as I feel it retains the integrity of the join with the conductor.
Pricing is tailored to the order based on length, cable type and connectors selected (all part of the order process). Alex says the company mission is to guarantee great value at any price. A nice touch is that all their products come with a Certificate of Authenticity, hand-written and signed Alex himself and offer extra peace of mind with a 5-year warranty (the only exception being their Red series headphone cable)
On the speaker cable, terminations can also be selected easily – Spade or Banana (with the option of each per end for those that like spade at binding posts but banana for your amp) – I am a fan of banana so that's what I was using for the test. Very minor point here was that at times when pulling the speaker cable out of my amp/binding posts the termination sheath occasionally slipped, easy to rectify but maybe worth a look at.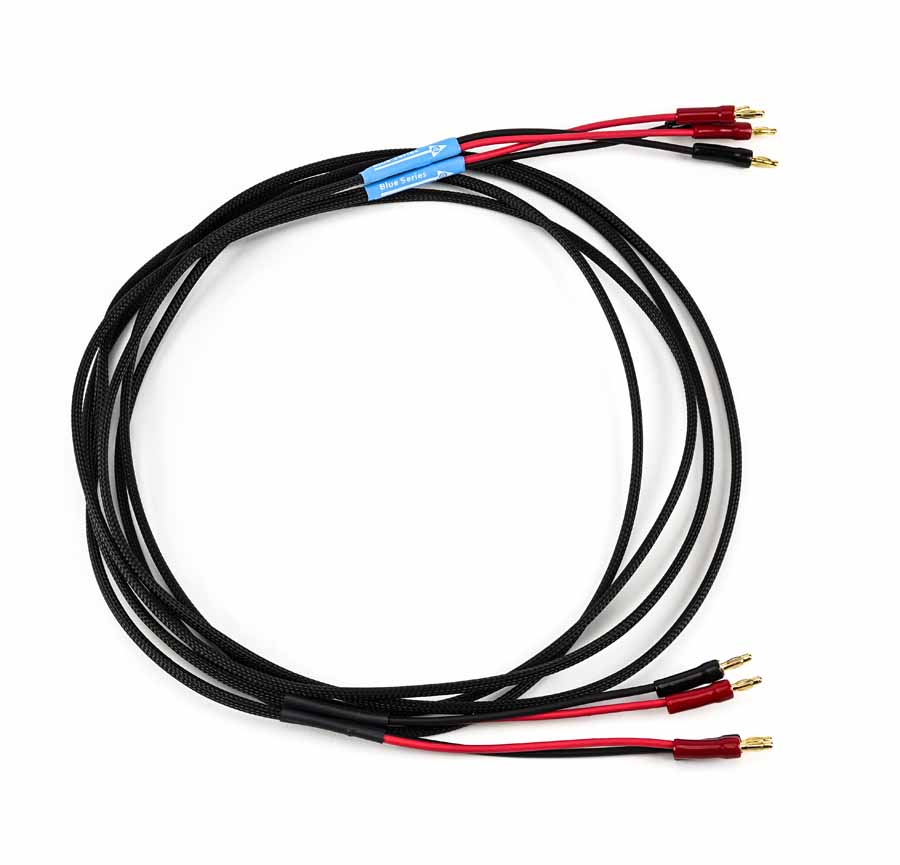 SOUND QUALITY
Due to Work and vacation travel, I have been sitting on these cables for a few months, allowing me to really get to know them and allowing for swap in/out testing over time. They have also been present through some other upgrades (such as power cables) so it was interesting to see what they could do long term and whether I found I became fatigued, discovered any "niggles" or found anything wanting. It also meant I could listen without the pressure of time, coming back to them at different times, with different music as well as my go-to test pieces. It feels like a long courtship but as cables can be very personal with one mans "clarity" is another mans "clinical", it was great to have the luxury of listening at length.
My main go-to test pieces revolve around 3 main genre's – electronica for bass response and smoothness through mid's and highs, prog Rock (think Floyd and Alan Parsons) to hear timbre and decay as well use of staging and details and finally Jazz to test realism in sound.
With this in mind I kicked off with a one-step all analogue Speakers Corner pressing of Alan Parson's Eye in the Sky (cat no. AL9599). The iconic bright intro to the instrumental Sirius, used by so many sports events now to usher on sport-stars is reproduced wonderfully before that sublime bassline rises under it. Parsons production shines through wonderfully. Not overly clinical or sickly bright, the decay is just enough to dig into the tail of the notes giving a great sense of the electronics used in its production. As its slides into Eye in the Sky that detail and depth just continue and it feels like you're getting a few rows nearer in that imagined live event we all seek through our HiFi.
Now onto OMD's Architecture & Morality and then Organisation (Abbey Road half Speed master) to get an opportunity to test out the high and high mid's of the system. What can come across as jarring in some synth sections of The New Stone Age or The Misunderstanding is instead reproduced with wonderful, airy energy and with all the rawness you'd want from these pioneers of electronica but none of the unwanted harsh sonic aftertaste that brighter cables can leave you with.
Over the weeks I've listened both actively (at volumes allowing me to hear detail and variance from my standard rig) and passively just enjoying my music, delving into all genres I enjoy, at times re-discovering some old skool 90's house, Blue Note and Mo-fi Jazz classics and, as always, wearing out my Floyd collection.
Streaming hi-res offerings both from NAS and online sources via the wonderful Auralic Aries G1 only re-enforced my opinions of quality.
There comes a point where audiophile hyperbole ceases to have any real meaning and instead settle back into simpler language – I've had fun. I've lost myself in great music, I've found some extra goodness in old favourites and not once have I had any quarrel with the WyWires, never fatiguing or harsh and not overly sweet, but smooth through mid's and highs.  Bass is well reproduced, full but under control. There have been points where the quality has made me sit up and say wow – and it's why they haven't left my setup… and won't for a long time I think.
I upgraded my cartridge recently to the new Hana ML (from Denon DL013r) and am feeding my amp via a Vincent Pho700 hybrid valve stage. The WyWires have really allowed them to get closer to that edge of resolution I think we all seek and at a comparatively budget price point.
I am at the rare point today where I'm just listening very contentedly enjoying my system and don't necessarily have "the next upgrade" already on the wishlist, although I would like to hear what the WyWires could allow a more premium or larger speaker than my already excellent Fyne 500's to deliver as I think it would be nothing but positive.
CONCLUSION
I added these to my system a couple of months ago and therefore have had a lot of time to listen to them. With time, the detail increased and more and more I just found recordings becoming lighter, better resolved and simply enjoyable. I forgot about "listening" and just enjoyed them, comparing to my Ecosse 2.3 speaker cables there is no loss of that smooth sound I liked but there is more detail and refinement, with the full loom across my system, replacing a set of Chord Clearway, that sense just extended and the synergy with my components and the sound I enjoy is clear. Open, clean and airy without being harsh or bright. Musical and detailed but not overly clinical, a great balance with my Hana ML pickup.
AT A GLANCE
Build Quality: Overall very good, slim and flexible which makes for easy runs and with good quality copper Litz and synthetic cotton insulation. Good choice of configuration of terminations. Rubber shrink wrap hoods over banana plugs on the speaker cables can slip at times when pulled but this is a minor point, easily resolved in the factory.
Sound Quality:Cables, it has been said, shouldn't have a sound and instead should "get out the way" and for me the WyWires do a great job of opening the music doors further, uncovering details and allowing an extra edge of musicality and top to shine but without being shrill or harsh. Detailed and defined without being bright. They are staying in my primary system.
Value for Money: While these may not seem budget they are at a relatively low price point for premium offerings. Pre-terminated and with copper Litz and synthetic cotton construction, plus braided sheath these are, for me, a quality cable at a keen price point for those looking to step up from budget/cheap cables. Add a 30-day money back guarantee (when ordered direct) and 5 year warranty you really can't go wrong!
Pros:  Price point is relatively low, revealing and open sound, excellent quality materials, cable flexibility. Guarantee/Warranty.
Cons: At this price nothing really apart from need to import from US (not a big deal and not an issue for me).
Price: Blue Series Interconnects $299 (roughly £235 at time of press) per 4ft (RCA or XLR), Blue Series Speaker cable $499 / 4ft (approx. £394 / 4ft at time of press).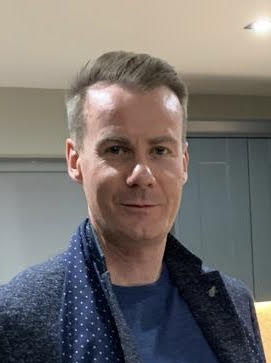 Alan McIntosh
Review Equipment: Technics SL1210Mk3D, Origin Live Zephyr arm , Hana ML cartridge, Timestep HE-V PSU, Vincent Pho700 Phono Stage, Auralic Aries G1 Streaming Transport , Audiolab MDAC+  , Arcam CDS27 SACD player , Michell Argo HR  Pre and Alecto Power amplifiers Fyne Audio 500 speakers. GIK acoustic room treatments.