Hifi Pig reported on the Yamamoto YDA-02 DAC way back in March of 2012 and now the company has announced a headphone amplifier to add their range of high end audio kit.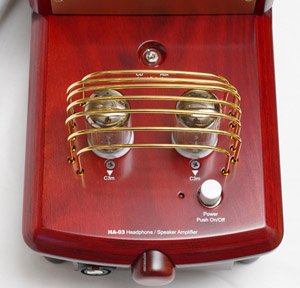 The Yamamoto HA-03 uses two of the C3M valve from Siemens and a very simple circuit design to deliver upto 1.4 watts per channel into headphones and 1 watt per channel can be delivered to loudspeakers should yours prove efficient enough.
Switching between two inputs is possible by the flick of a small toggle switch.