The vinyl revolution shows no signs of retreating behind the barricades and here in our second look at vinyl at high end Munich 2016 we see a number of innovative and pricey vinyl spinners…and some not to expensive of course. Part 1 can be found here. Sperling Audio, Rega, AMG, Acoustic Solid, Clearaudio, Trans Rotor, WE Audio Systems, Well Tempered Lab, Audio Deva, Pro-Ject, SPEC Corporation, Acoustic Signature, Gpinto, Kuzma, Sibatech, Acoustical Systems
Sperling Audio
The Sperling Audio L1 heavyweight is completely manufactured in Germany, weighs somewhere between 50 and 60 kilos and consists of a massive aluminium support on which you can have both 9" and a 12" tonearms fitted at the same time.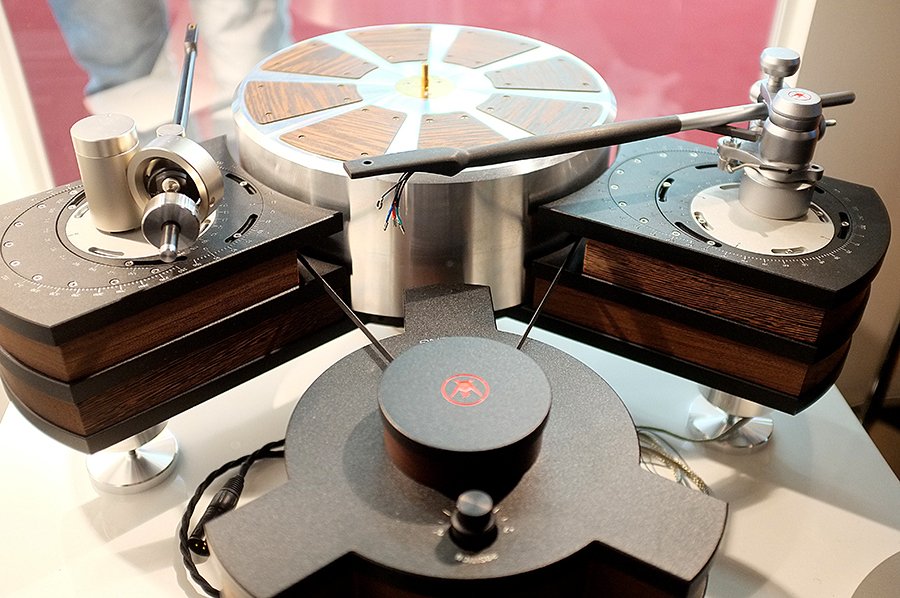 Rega
Well loved British brand Rega had a large and interesting display of their classic turntable designs as well as an interesting queen special edition fans of the band will be able to spot in the photograph.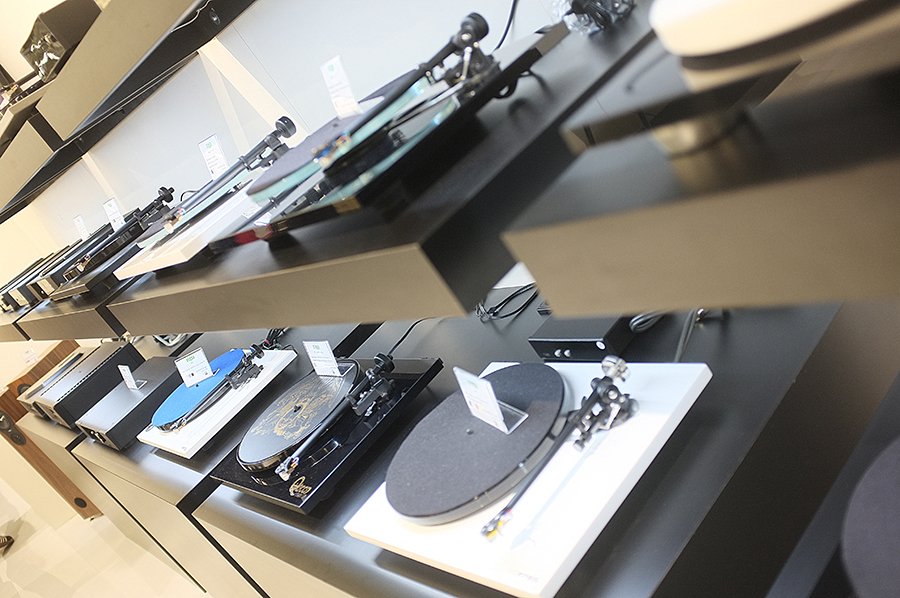 AMG
Analog Manufaktur Germany make the Giro turntable and the Viella V12 turntable, pictured here with the DS Audio Master 1 cartridge. All machining for the V12 is done in house at the companies factory located North of Munich.
The DS Audio Master 1 is an "optical" cartridge which detects stylus vibration using a beam of light.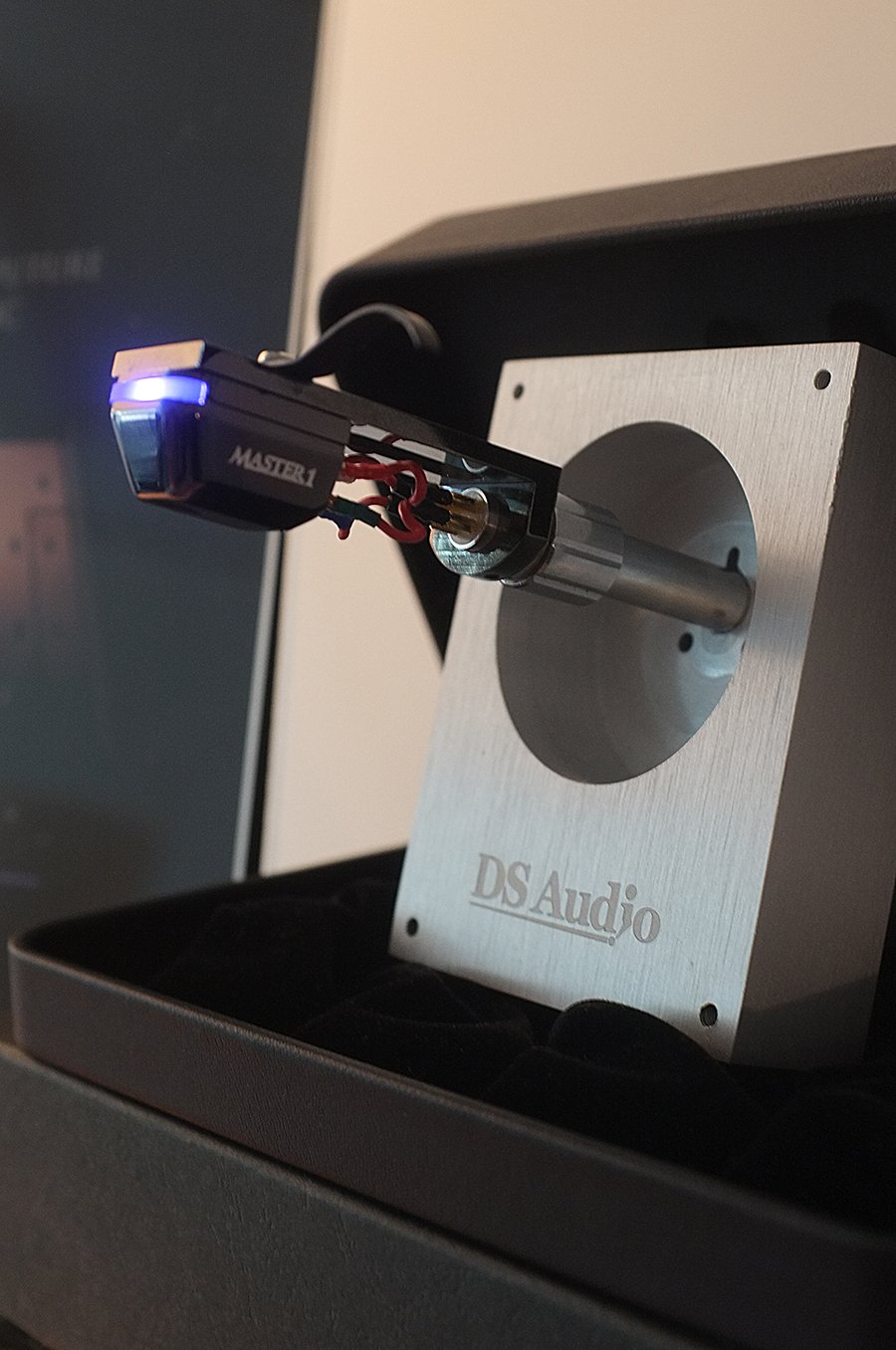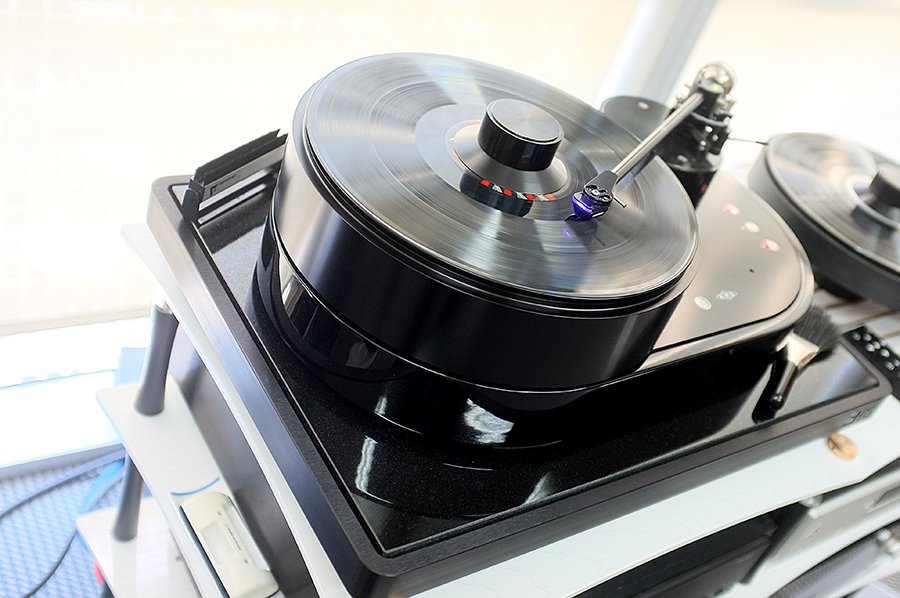 Acoustic Solid
Acoustic Solid make a wide range of turntables and was founded in 1997 in Germany and originally called E. Wirth Partnership where turntables were made by the founders in their basement and garage. In 2001 they began construction of new premises in Altdorf. Their turntables are exported to 35 countries with Asia and Japan providing the core markets.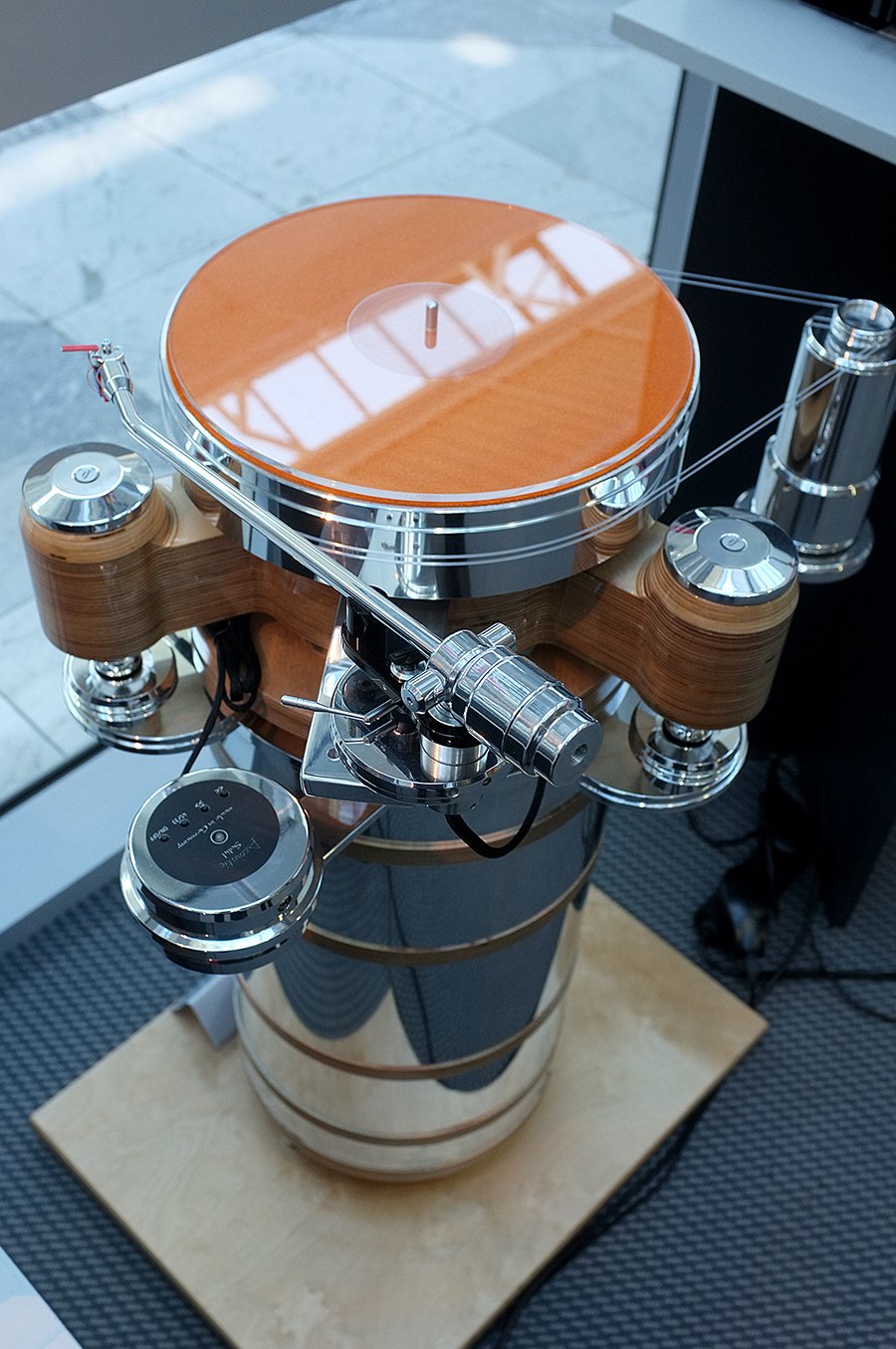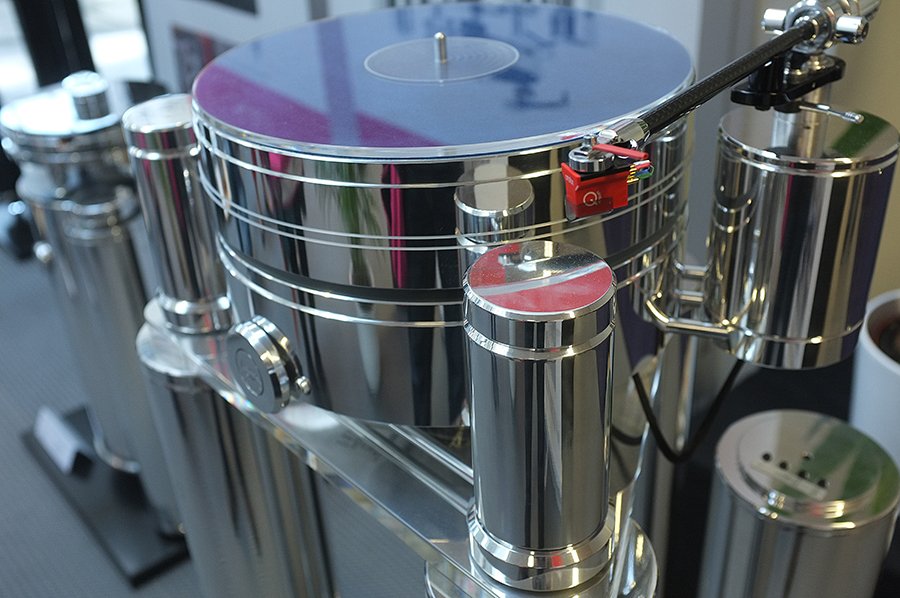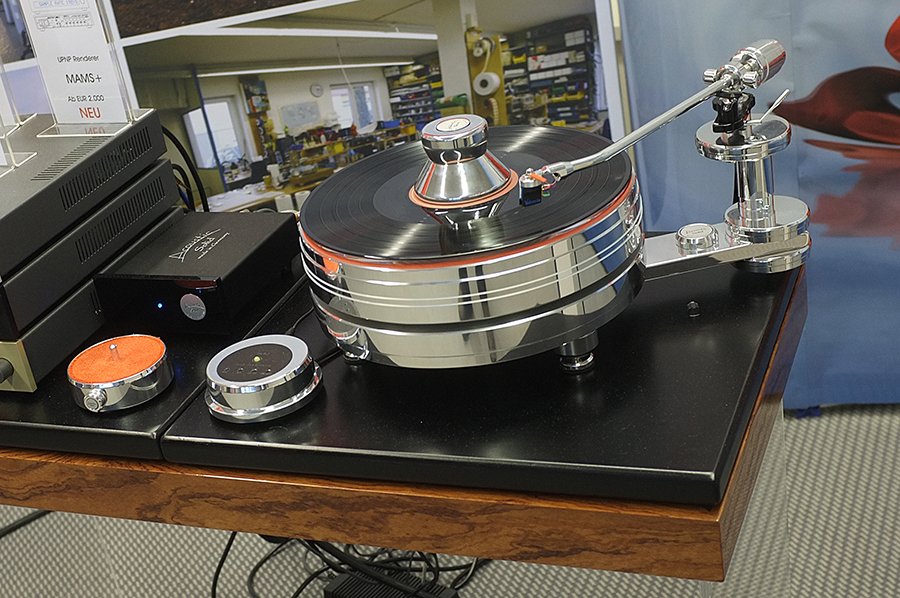 Clearaudio
Another well known German brand, Clearaudio make some of the most stunning looking turntables in existence, including the phenomenal Statement. However, they don't only cater to the high-end luxury market and produce much more affordable vinyl spinners, in this case the Performance DC which Hifi Pig reviewed in 2015 and awarded its highest accolade of Outstanding Product to.
Trans Rotor
Another German turntable manufacturer is Trans Rotor that make a wide range of turntables including this behemoth, the Artus FMD. It features Transrotor Free Magnet Drive, Rotor Ring, Cardanic suspension and weighs a phenomenal 220Kg.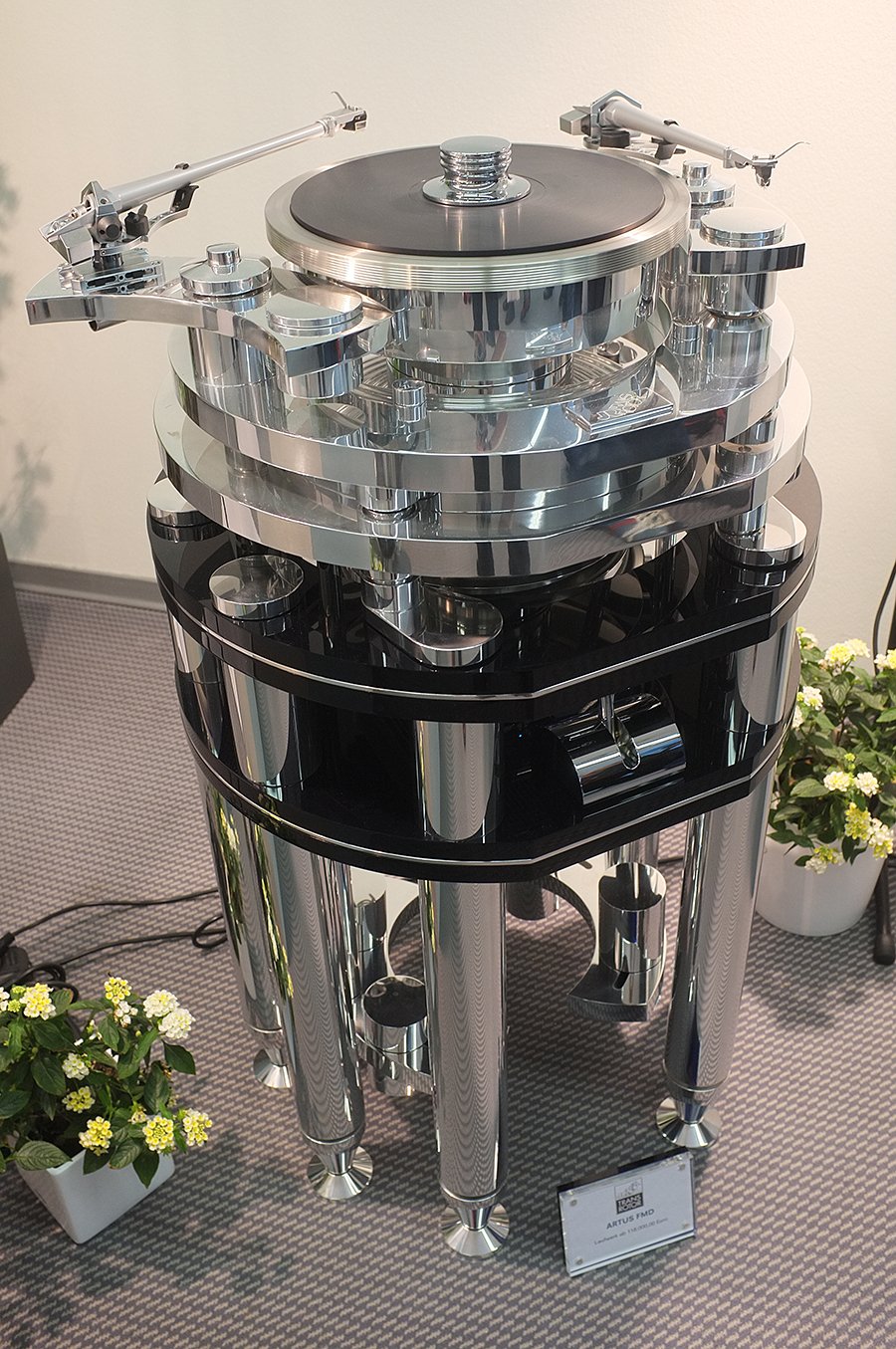 WE Audio Systems
WE Audio Systems is based in the Black Forest region of Germany and market their turntables with the brand Perpetuum Ebner. The company was founded way back in 1911, though the company's website wants to give little away about the PE 4040 turntable pictured here.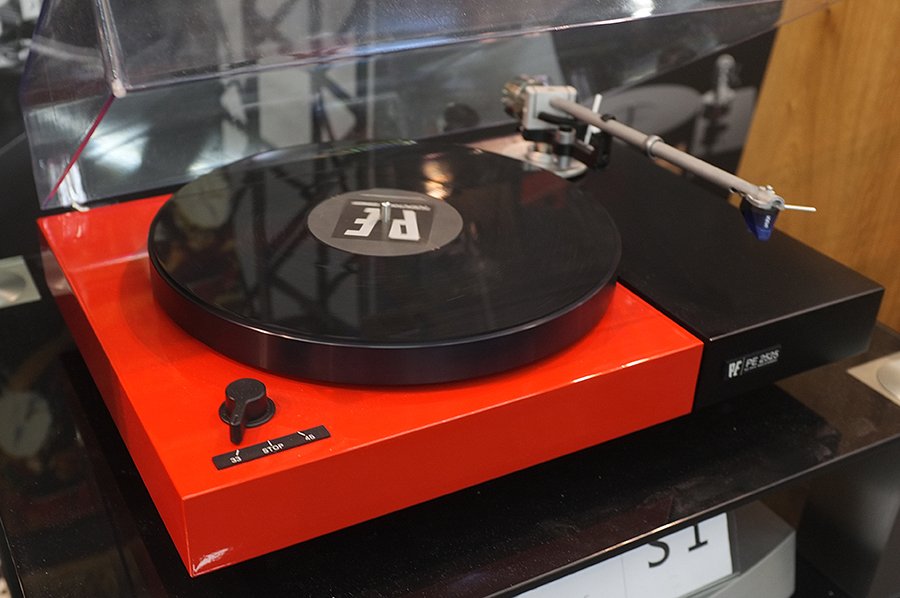 Well Tempered Lab
Well Tempered lab say they have just one goal, to give you maximum enjoyment from your analogue record collection.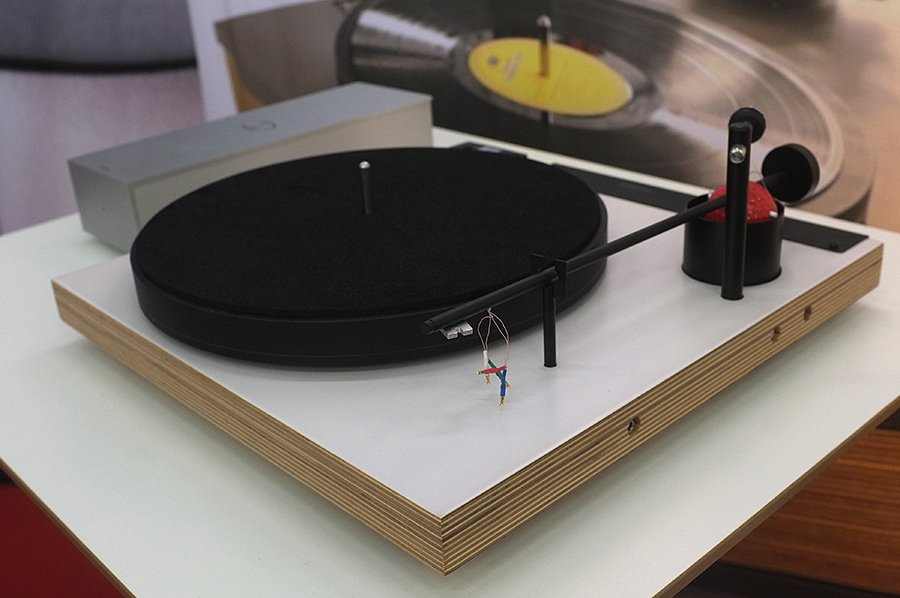 Audio Deva
Audio Deva have a Kickstarter campaign for their €895 Atmo Sfera turntable (complete with arm and cartridge)… but the Atmo Sfera is no ordinary turntable because it doesn't have the platter that would seem like a pretty essential part of any vinyl spinner.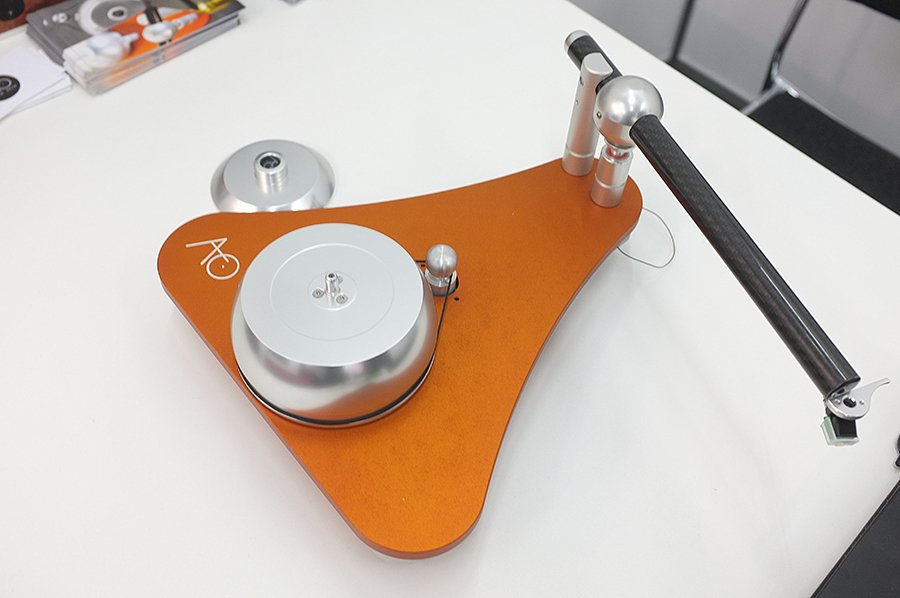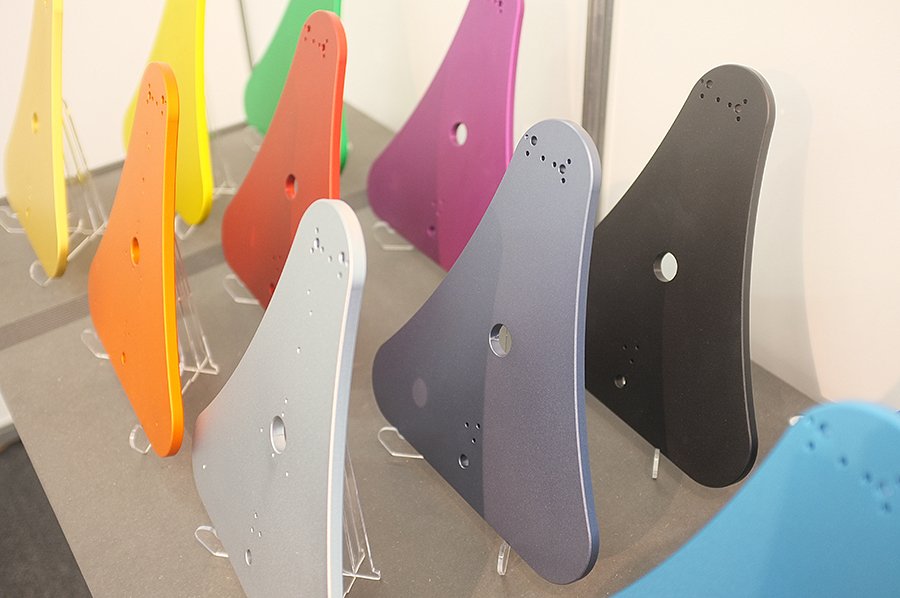 Audio Deva claim that the classic turntable has drawbacks inherent in its design citing "heavy weight, size, playing mechanism and vulnerability to vibration" as issues and claim their design eliminates the problems associated with conventional turntables.
With 36 days to go the Italian company has raised around €15 500 of their €40 000 funding target.
Tech Spec'
Turntable 
Platterless design, a unique design where the record spins in air
Belt-Driven, Two speed (33/45 RPM) turntable
Small, low torque bipolar motor, driven by a synthesized, sinusoidal wave
Microprocessor controlled operation
Bluetooth® stereo connectivity with embedded RIAA phono preamplifier
Tonearm
Carbon fiber, static balanced Tonearm
Effective arm length: 228 mm – Arm overhang: 15 mm
Cartridge 
Pre fitted Audio Technica AT 95 E MM Cartridge
Other Features
Low resonance, CNC machined, Anticorodal Aluminium plinth
CNC machined Ergal Shaft
Vibration damping feet
No setup required with the fitted cartridge
Dimension (base only): 12″ x 11″ x 4″ or 31 cm x 28 cm x 10 cm
Weight: 6.5 lbs. or 2.8 Kg
Universal Power supply: 110-240 V / 50Hz / 60Hz
Pro-Ject
Pro-Ject have a great reputation for producing great value audio gear including a huge selection of turntables. As well as the interesting looking wall mounted turntable system and their signature vinyl spinner, they had on display, they also introduced the Classic turntable which Hifi Pig got to take a sneaky peek at.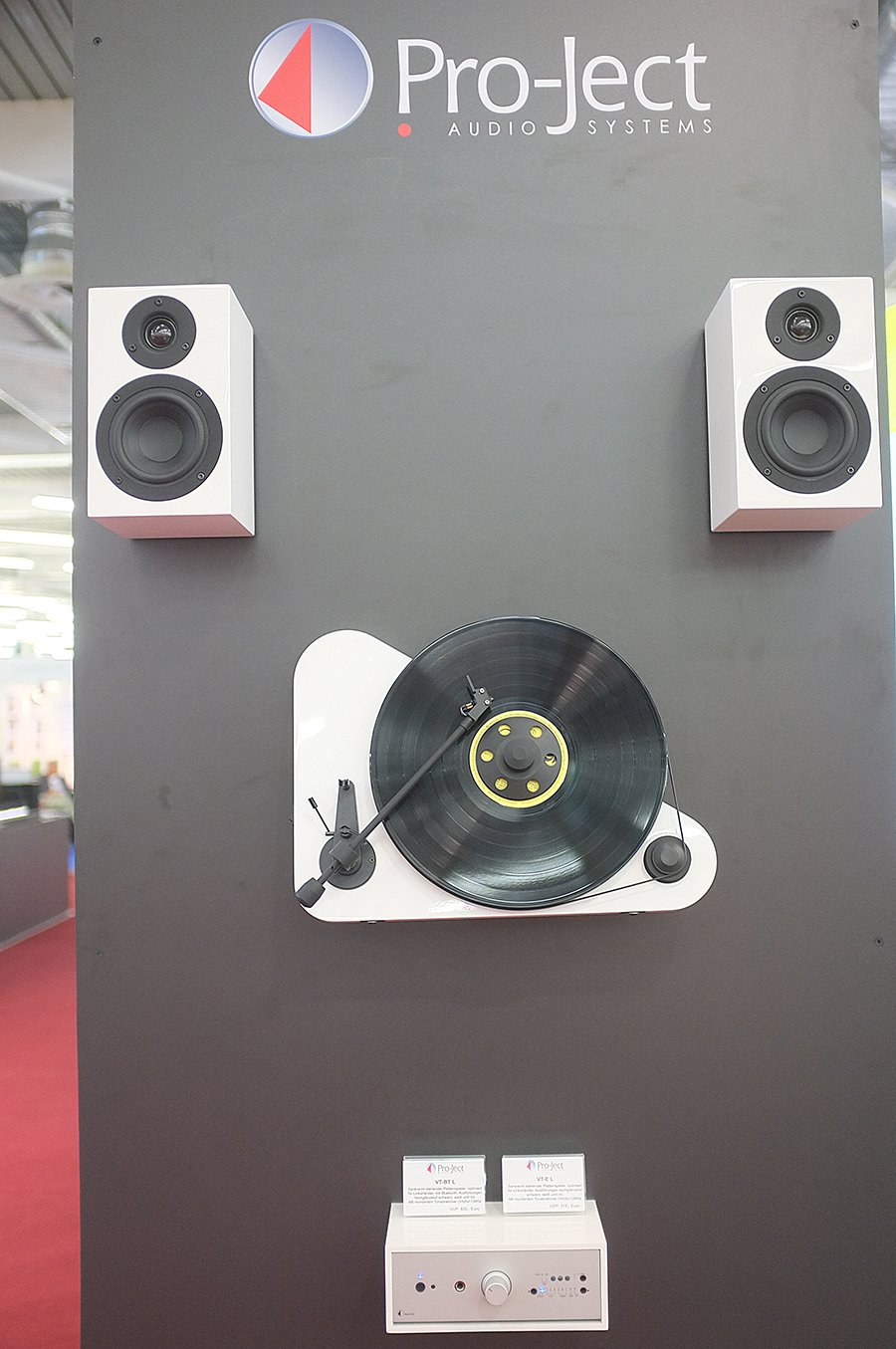 The Classic turntable utilises a simple and elegant "frame" design, which bears a notable resemblance to some of the most famous turntables of the 1950's, 60's and 70's. Hifi Pig managed to have a dem of this at the recent High End show in Munich and it looks great in a retro kind of way (see first picture). Speaking of the design, Heinz Lichtenegger has said:
"In my first year as a hi-fi dealer, working out of my mother's petrol station using her trade license, I sold 50 Thorens 166 MK 2. In a town of 2000 people, I made everybody into a hi-fi believer…
Later I expanded to some Linns, Aristons, Heybrooks etc. Today Pro-Ject is the leading company for hi-fi stereo turntables and sooner or later I simply had to produce what I once loved…"
The Classic's design is more than just aesthetically pleasing, it also combines proven hi-fi technologies with the simple set-up so often associated with Pro-Ject turntables, so you can get down to enjoying your music as soon as possible.
The two-plinth design utilises Thermo Plastic Elastomers (TPE) to isolate the sub-chassis, rather than the traditional method of a spring-loaded sub-chassis. The layout effectively decouples the motor from the main bearing and the tonearm, reducing unwanted interference between the components.
The idea of reduced resonance transference carries through to the platter configuration. The instantly recognisable dual-platter layout has been chosen instead of the old cast platters. The main platter on The Classic is machined from an aluminium alloy which is lined underneath with TPE damping. The sub-platter/bearing assembly combines a hardened steel rod with a bronze bushing that is lined with Teflon, resulting in a very smooth, low-noise solution. The configuration is similar to that of a Debut turntable, but the tolerances for these components have been improved by a factor of 10 over the Debut Carbon.
The Classic also boasts an entirely new tonearm, exclusively designed for this special anniversary turntable. The conical tube is made from aluminium, wrapped in a layer of carbon fibre. The carbon fibre keeps the tonearm light and stiff, while the aluminium adds improved damping and grounding.
The Classic Tonearm also uses a new bearing assembly with precision-machined, ultra-low friction Zircon bearings. Underneath, a new Japanese-designed ball-bearing allows for easier placement of the tonearm wires and a much freer movement of the tonearm. The new nickel-finished counterweight is also TPE-damped, reducing the amplitude of the tonearm's resonant-frequency by 50%. Finally, the tonearm also benefits from the usual azimuth and VTA-adjustments associated with all high-end Pro-Ject tonearms.
A variety of counterweights will be available for The Classic, supporting cartridges up to 25g. The Classic Tonearm will also be available for sale separately in the future.
To increase accessibility for The Classic, the turntable has been designed with a new set of feet, which effectively allows the turntable to perform as well as possible in a wide variety of installations, even when it's not placed on an ideal platform. The feet are both dampened and height-adjustable, ensuring the turntable can be adjusted to sit level on unbalanced or imperfect surfaces.
The Classic is supplied as standard with the Ortofon 2M Silver cartridge, which has been designed exclusively for Pro-Ject Audio Systems. However, the ability of the turntable is such that it's also capable of working with a wide variety of high-end Moving Coil options. The inclusion of a junction box on the back-panel, also allows for cable improvements as and when you improve your cartridge option.
The Classic turntable is available in Eucalyptus, Rosenut or Walnut (shown) finishes. It is supplied as standard with all necessary set-up tools, a fitted dust cover and Pro-Ject's specially-developed Connect-IT E turntable cables.
SRP £799.00 or €1000
The Pro-Ject Classic will be available in the UK from June 2016.
Technical Information
Speed: 33 / 45 RPM (manual speed change)
Drive Principle: Belt drive
Platter: 300mm aluminium (TPE-damped)
Main Bearing: Stainless steel (Bronze bush with Teflon lining)
Wow & Flutter: ± 0.03% (33rpm) / ± 0.05% (45rpm)
Speed Drift: ± 0.10% (33rpm) / ± 0.11% (45rpm)
Signal-to-Noise Ratio: -71dB
Tonearm: The Classic Tonearm (9")
Effective Arm Length: 230mm
Effective Arm Mass: 13.5g
Overhang: 18mm
Included Accessories: Dust Cover, Connect-IT E (RCA) cable Power Supply: 15V / 1,600mA DC
Power Consumption: 5W Max. / <0.5W in standby Dimensions (W x H x D): 460 x 131 x 351mm (lid closed) Weight: 10.2kg (net)
SPEC Corporation
SPEC is from Tokyo in Japan and produce a small range of amps, phonostage and this turntable, the 8000 EX. Essentially you have a very simple turntable of the deck itself, the motor and a string (rather than a belt). There's a built in manual adjustment mechanism for the string tension, the platter is 40cm diameter and made of gunmetal, the bearing is a fixed rotating axis mechanism, to lighten the thrust load there is a "magnetic force aided structure" that can effectively reduce the platter weight by 30% and the motor is a DC core-less system. The chassis is made of Finnish birch laminated veneers.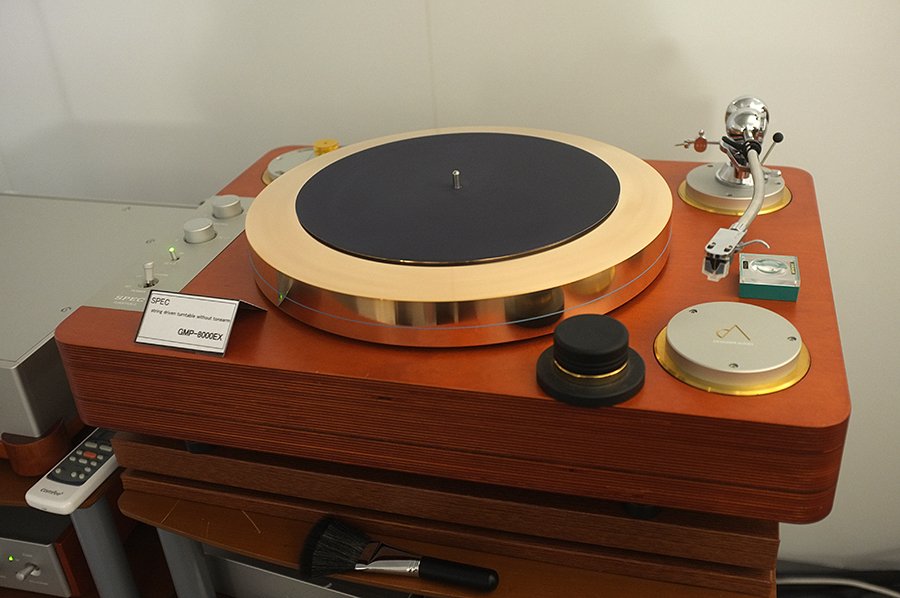 Acoustic Signature
Acoustic signature make a total of twelve different models of turntables. The turntable with four tonearms is the company's Invictus whose shape is functional rather than for aesthetic reasons. It uses a total of six motors for its drive mechanism and it is said to run silent.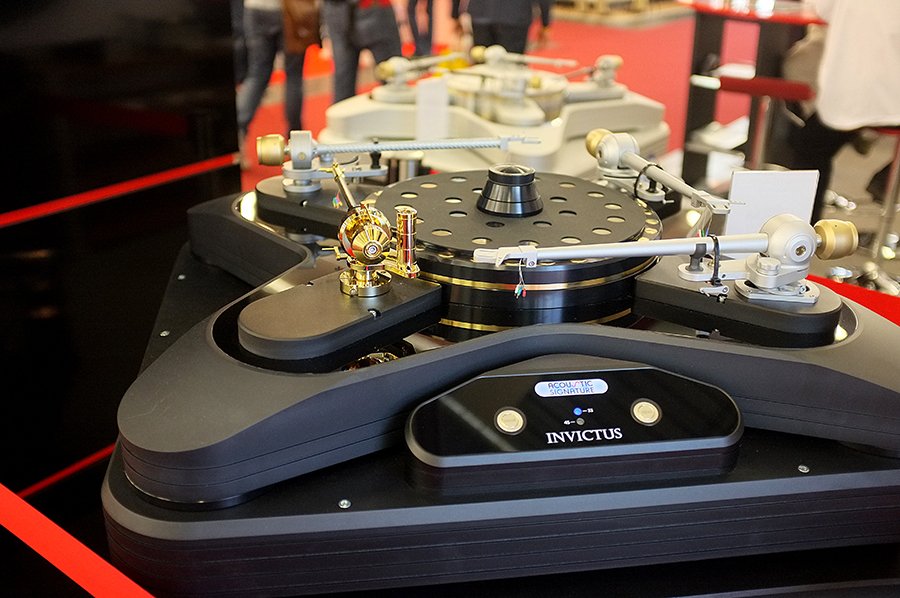 Gpinto
ON (Old / New) is the first plug and play turntable say this Italian company and is capable of managing all kind of sources, analogue and digital. It can be connected to computers with a USB cable and to portable devices (smartphones, tablets and digital music players) via a Bluetooth® aptX® audio receiver. It houses a valve preamp with dedicated power supply and amplifiers from 100 up to 500 Watts RMS.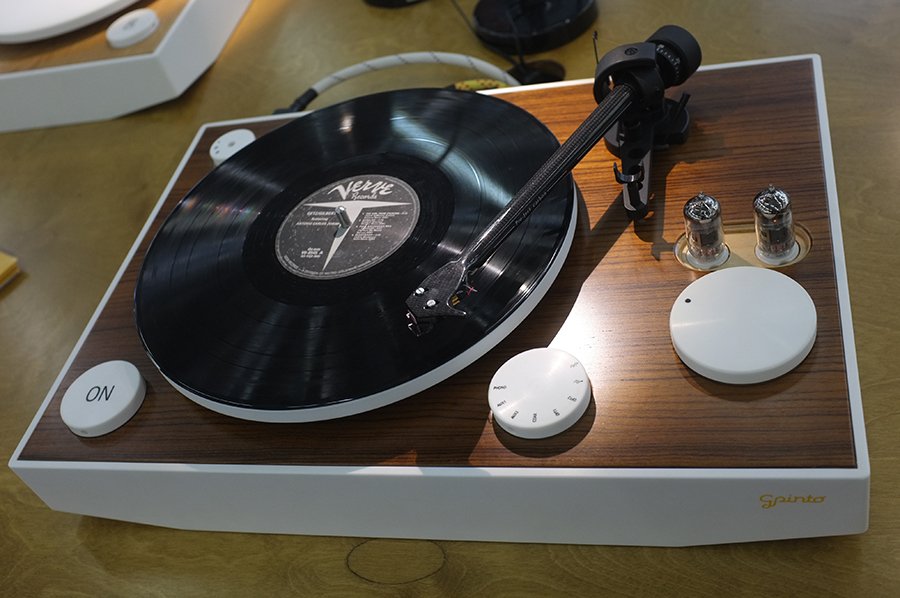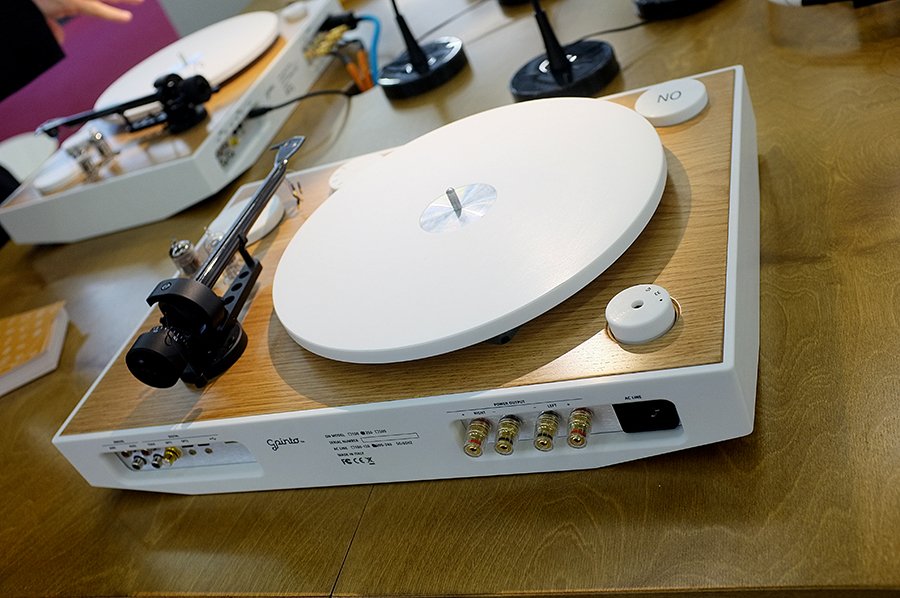 Belt-drive CORIAN® platter, 33/45 RPM
Carbon fiber tonearm
Selectable MM/MC* cartridges
Valve preamp with dedicated power supply
2 analog inputs (RCA stereo)
Digital inputs (1 coaxial / 2 optical / 1 USB) with High-Definition D/A converters 192Khz / 24Bit
Wireless Bluetooth® aptX®
Digital amplifier from 100W to 500W RMS 8Ohm
Kuzma
Slovenian company Kuzma have a cult following in audiophile circles and they certainly can make stunningly beautiful turntables. Pictured are the Stabi S and the Stabi XL DC weighing at 80Kg.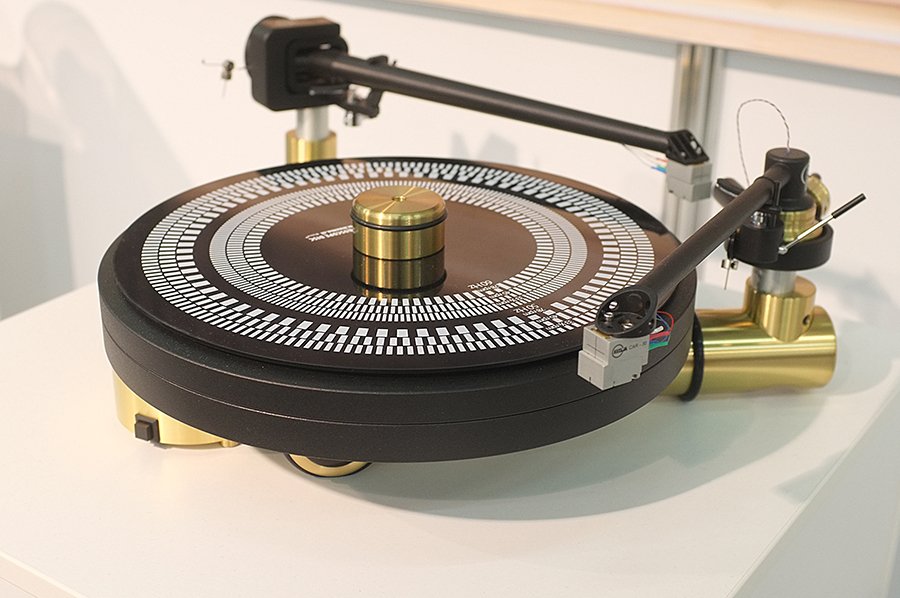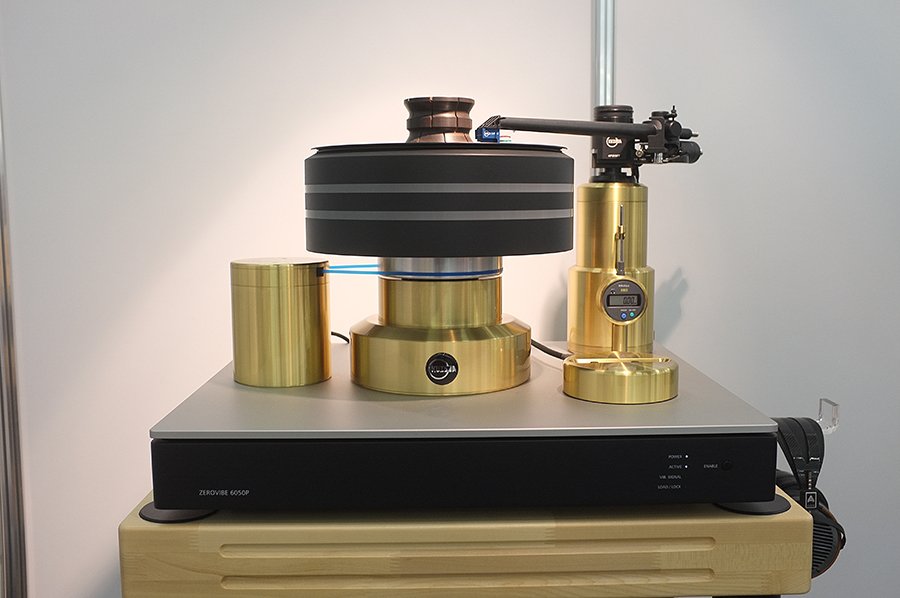 Sibatech
Sibatech isn't a turntable manufacturer but exports Japanese audio products around the world. The first picture shows the uniquely shaped Abis SA-1 tonearm and the TA-1 tonearm.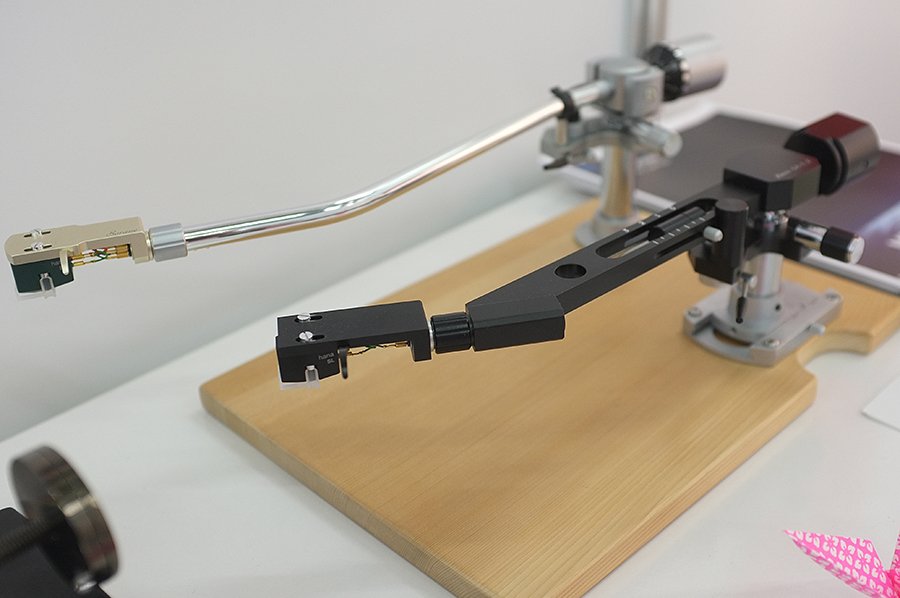 The second photograph shows the Viv Lab Rigid Float tonearm (the one with the cone shape at the pivot end) with an oil floated pivot and no offset angle structure. The arm requires no drilling of your plinth and the company says you can place it anywhere on your turntable…or even off your turntable.  Both tonearms in the second photograph are carrying Hana cartridges which Hifi Pig reviewed here.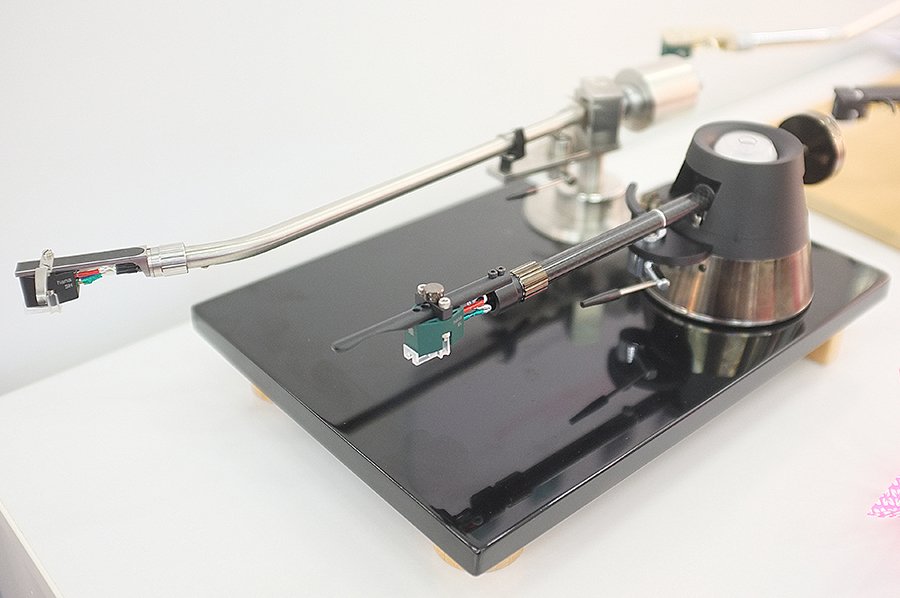 Acoustical Systems
Last but not least is the Apolyt turntable from Acoustical Systems. The turntable is designed by Deitrich Brakemeir and costs in excess of €250 000. Onboard is a "full bi-radial aero-static true air-bearing" used for the first time in a turntable. The platter itself weighs an incredible 110lbs and is made up of Delrin, three specific alloys, V2a stainless steel and HD18 Tungsten. The mass of this platter is exactly in the horizontal bearing axis which the company says results in a perfect resting mass concept of unparalleled stability. The platter has 38 times the inertia of any turntable ever made…no matter how large or how expensive.
An air suspension system results in a resonant frequency of 0.5Hz designed to isolate the turntable from parasitic vibrations. The company say that so isolated is the turntable that you could jump from a chair next to the turntable whilst it is playing with no impact on the stylus' tracking. The list goes on so better leave you with the tech spec.
Technical specifications:
– platter weight: 58 kg
– chassis weight: 188 kg
– 2 motors – motors weight 26 kg
– powersupply weight: 38 kg
– net weight: 388 kg
– shipping weight: 580 kg (delivery in 8 flight cases)
– dimensions (w x d x h): 108 cm x 69 cm x 128 cm
– wow & flutter: below 0.01% (W.R.M.S)
– speed: 33 1/3 rpm and 45 rpm – all speeds w/ precise adjustment option
– operation voltage: optional DC-operation and selectable 100 / 120 / 220 / 230 / 240 V – 50/60 Hz
– drive: unique balanced shaft transmission drive with dynamic torque management
– power consumption in operation: 20 to 180 Watt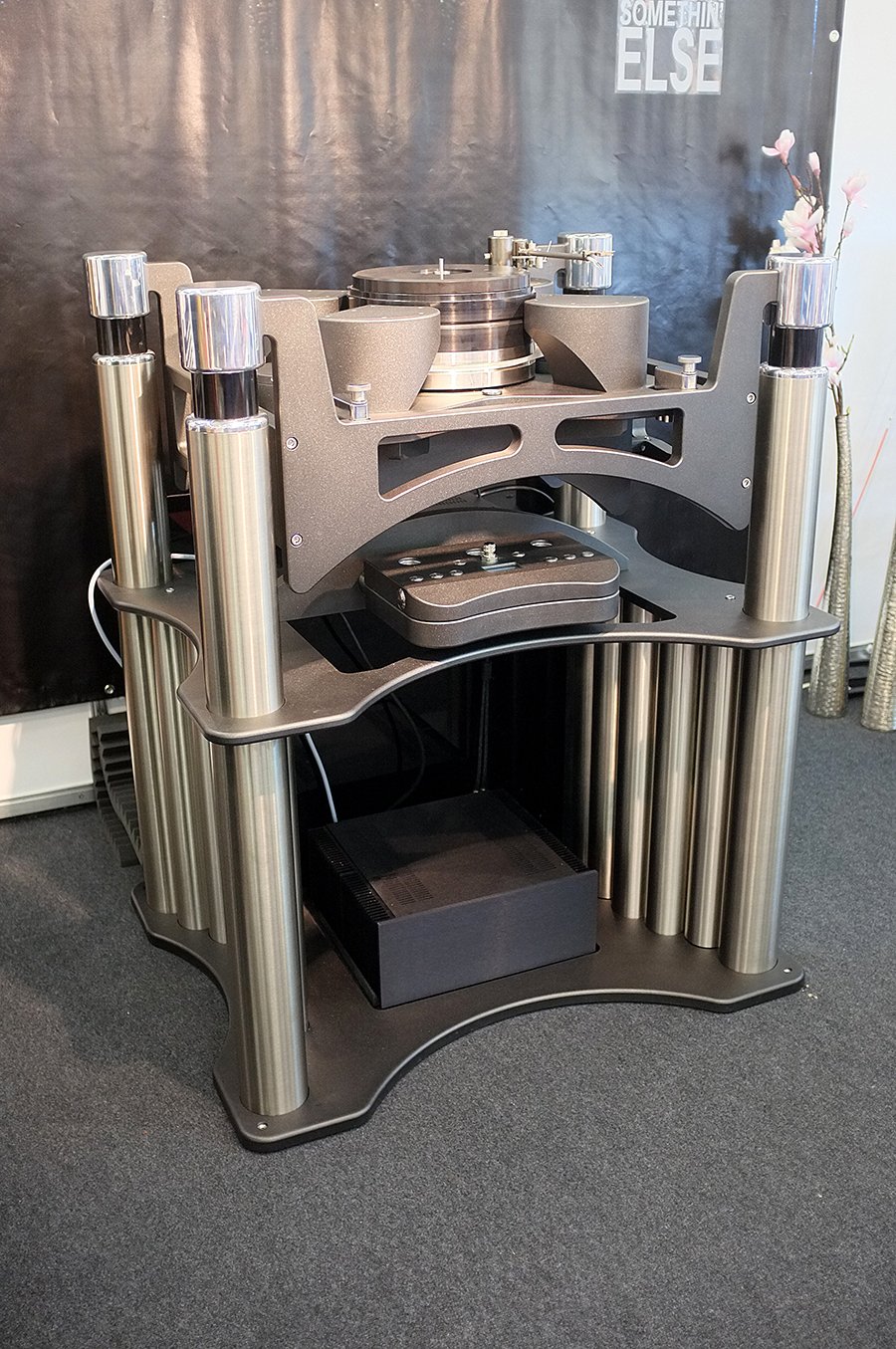 Adjustments:
– user choice / selectable: 1, 2, 3, 4 or 5 arm bases
– adjustable – build-in – air flow and air pressure for optional air-bearing tonearm
– adjustable tuning resonance frequency
Features:
– automatic levelling
– optional 2 shelves incorporated for phono stage / line stage – full isolated within the air spring frame.
– platter based on bi-radial, full aero-static air-bearing – vertical and horizontal.
– complete plinth and optional integrated rack suspended on true air-spring-induction-field suspension with      resonance frequency below 0.5 Hz.
– speed quartz controlled and user adjustable +/- 5%.
– balanced shaft transmission drive – mating belt and direct drive in an unique concept.
– center of moving mass resting in bearing plane.
– platter inertia 38x of Micro Seiki SX-8000 platter.
– compound platter featuring definite energy transfer and internal liquid dampening.
– center of platter mass identical with plane of bearing/rotation = perfect resting mass principle.
– compound arm bases with identical energy transfer concept as platter.
– super fast exchange of arm boards.
– no possible build-up of static energy during play.
– motor-drive powered by custom amplifier and optional pure DC-power supply.
(battery sourced with automatic recharging and automatic redundant AC-power supply)
Options: 
– optional additional speeds: 16 2/3 rpm and 78 rpm
– optional wooden veneer or smoked glass side panels – detachable
– optional rack front cover choice of prime wood veneer or smoked glass
– acrylic dust cover
– optional 24kt plating or polished chrome finish on selected parts (frame, dome caps)