Nagra, the Swiss company long associated with the Montreaux Jazz Festival, have announced, at the Munich High End show, that they will introduce the Nagra Jazz preamplifier.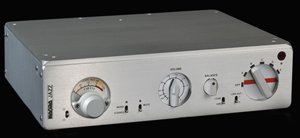 Giving the preamplifier a name is something of a departure for the company, but the same compact size as other Nagra preamplifiers such as the PL-L and PL-P is maintained.
More details as soon as we have them.